Your house is the ultimate sanctuary for you to unwind, relax and rejuvenate. It's where you and your family can spend deep, meaningful moments together and create memories of a lifetime.
Did you know that colors can also have a deep impact on your mood and your life? Choosing the right color accents for your home is more than just preference; it has a much deeper impact on your home. While some prefer a dash of vibrant colors, others prefer subtle pastels or cool grays.
Are you looking to choose the perfect gray color for your home? Sherwin William offers one of the best top-notch gray shades that can have a soothing and calming impact, given its soothing appearance.
The cool grays are often associated with having a calming effect on the residents. A cool gray home can be the perfect reflection of personality, especially for those who love quiet, calming conversations. The best part about gray colors as the background accent is that they complement almost everything.
Best Locations to Use Cool Gray Colour Paint
While gray color can be used almost anywhere around the home, you can take a specific route too.
Bathrooms: For example, having gray bathrooms is a great idea. The cool grays make it a safe haven to have a quick cool-down bath or your nighttime routine and sleep off. It isn't over-stimulating, making it the best choice for bathrooms. The color gray by itself is easier to maintain, doesn't look dirty too soon, and therefore is a great choice.
Bedroom: The bedroom is yet another location where having gray is a great alternative. Especially if it suits your personality, you can add a touch of vibrancy by adding accessories and show pieces that would stand out brilliantly well against gray walls.
Best Sherwin Williams Gray Colour
Sherwin-Williams offers some of the most unique and exquisite grey-toned colors. Their cool grays are a delight to look at, have a stunning finish, and are easy to obtain. Here are the top 10 sherwin william gray colors you should consider while re-doing your house painting.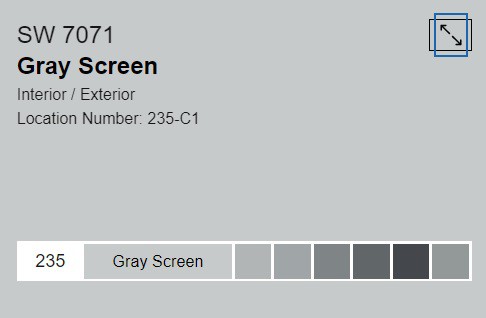 When you aren't afraid to go dark and bold, this is the perfect choice. Cool grays have a blue undertone, making it ideal for bathrooms, bedrooms, basements, and more. It looks stunning and stands out by itself. The blue undertones give it a unique appearance that is very calming to look at.
However, this is not one of those tones that will be subtle in appearance. It is, in fact, a comparatively louder gray. With the right kind of accessories, and light fixtures, this can really bring out the room's brilliance beautifully.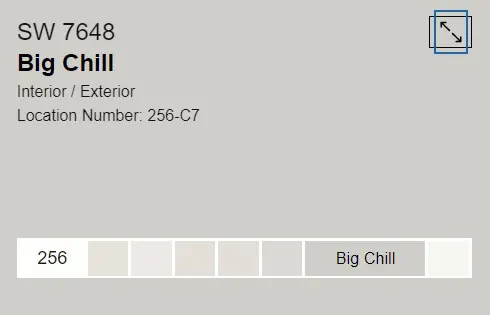 Who doesn't love a color that has a chill in its very name? This color looks like the perfect shade of gray when you look at it. It has just all the right shades of color balancing that make you want just to add this one to your cart. It has very slight blue undertones that give it the cool, chill appearance you will surely like. With its LRV at 62, this is a great option for those looking for lighter gray shades for their walls. The best part about this shade is that it is light enough for it to be used on a balcony, living room, and more.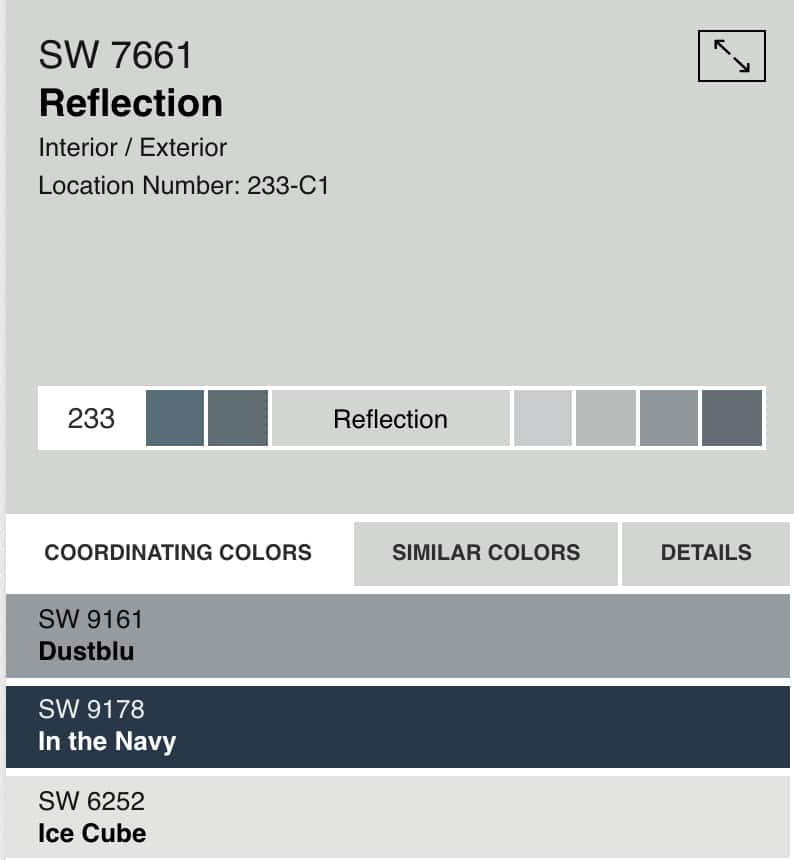 Just as the name suggests, this cool gray tone reflects off light brilliantly and makes every accessory stand out in its full glory. With Its LRV of 66, this one can offer excellent results with the right exposure and lighting effect. Again, the subtle blue undertones give the right amount of cooling effect without feeling too dull or boring. Expect class and elegance with this stunning reflection SQ 7661. Sherwin Williams grays sure know how to make a wall stand out in just the right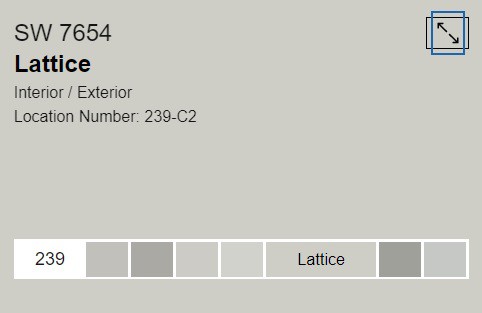 Choosing a comparatively sober, cool-toned gray can be challenging. With this Lattice SW 7654, you can experience the right kind of earthy tones. This cool gray has a very calming and grounding appeal to it. This popular Sherwin Williams Lattice has just the right combination of blue/green undertones, making it perfect for home decor. With an LRV of 61, you can enjoy the brilliance of this tone. Add this with the right kind of light fixtures and light exposure, and your walls will stand out in all their gray glory.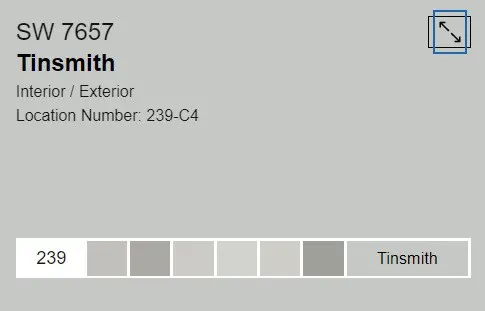 Explore this quiet and cool-toned gray color that completely transforms your room into a soothing haven. It also doubles up as a great choice for the front porch giving your home a very cozy, inviting look with minimal maintenance requirements. This has an LRV of 57, which comparatively categorizes this paint as a lighter-toned gray. It has a very soft and velvety appeal to it.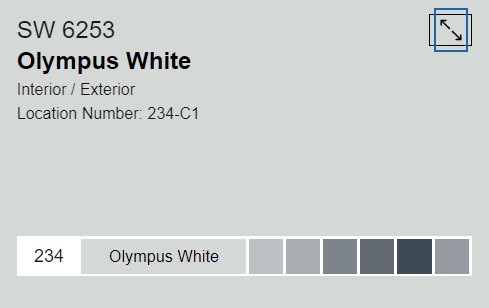 With an LRV of 68, this one is yet another excellent cool-toned gray variant. However, the appearance of this gray aligns more with bluer tones. This can be put up on curtained walls for a more contrasting effect. Mix this up with lighter gray-toned walls, and you will have a warm and inviting space in your home. It is one of the more light-cool grays available by Sherwin Williams.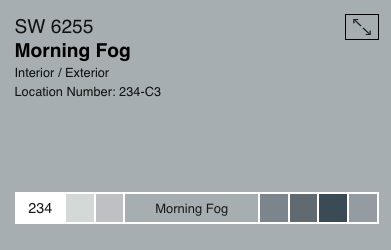 Looking to have a bit darker undertone wall? The Morning Fog is a great cool gray option with amazing blue undertones. You can have this on your accented wall, giving it a nice cozy look and feel. With its hues that overlap lavender, it gives the ultimate homely vibe that you have been looking for.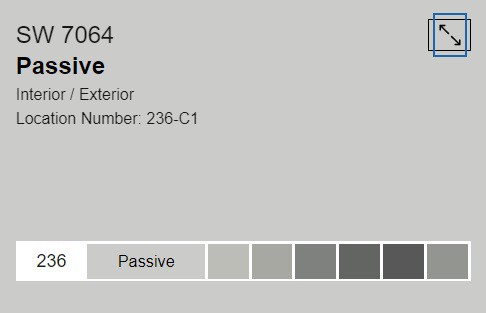 When looking for just the right shade of gray, you will stumble upon passive SW 7064. This shade has a beautiful neutral hue to it that makes it inviting and very appealing to the crowd. You can add more depth to your home and walls by mixing and matching this with darker icier gray tones with stronger blue undertones. It can complement your home decor like no other.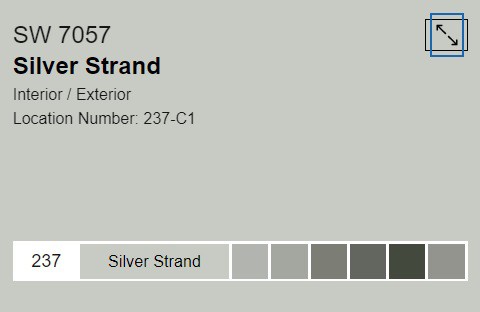 Choosing just the right shade of gray can be confusing, considering the various undertone it offers. While strong blue undertones are quite characteristic of grays, this one offers a more nuanced blue-green undertone, making it a stunner. It is warmer as compared to other blue-undertoned gray color profiles. A great option for bright sunny homes.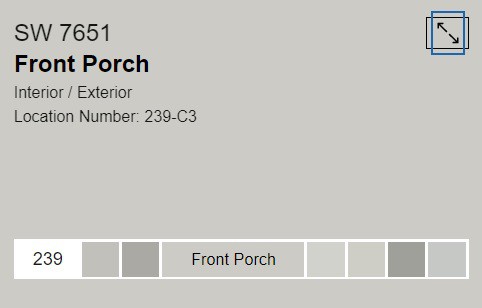 This shade bares a resemblance to lattice gray. It is a cool gray color that is comparatively lighter in the shade. Its cool blue undertone is the reason it has become a preferred cool gray color for many home decor enthusiasts. As the name itself suggests, it can be a great variant for coloring your front porch.
Tips to Keep in Mind While Choosing Gray
Gray is an excellent color shade for your home; however, leveraging your gray to suit the overall decor theme is a skill. Be mindful of your gray to prevent it from looking dull and boring. Styling the right gray well can make your home or office space look bold, stunning, and classy. Here are some tips to consider
The Coolness of Gray: Should you go for cool and icy tones, or should you opt for cool tones with undertones of greens that make it warmer? Depending on the light exposure in your house, the answer varies. If your home is often dark with limited light, then the cooler, bluer tones can look too icy and dark. In such cases, opt for gray tones with blue/green undertones. Similarly, if you have a very bright house, you can choose darker gray with a blue undertone.
Know Your Undertones: Undertones are often the primary color that has been toned down or diluted to form the current color. It impacts the final outcomes of the color. Primarily, gray colors have three undertones blue, violet, and green. You can choose from the undertones and pick one that goes with your level of lighting and the reflection you desire.
Why Choose Sherwin Williams Cool Gray Colours
Over the years, Sherwin Williams's cool gray tones have been homeowners' preferred paint choice. The excellent varieties of gray colors with multiple variants of undertones give the user endless options of gray tones to choose from. Gray is preferred as a color as it offers a lot more depth and personality to your home than a boring white.
Sherwin-Williams offers more than 100 shades of gray, each having its own unique charm and aesthetic.
Conclusion
Stunning cool gray tones have the perfect calming and soothing effect on any room. Especially these cool gray tones with the perfect blue undertones add much-needed calm to a room. Sherwin Wiliams cool gray tones are popular, pleasant tones for gray that offer variety. With over 100+ gray shades, you can choose one that suits your home the best.
Let your home stand out by using contrasting colors, such as soothing grays contrasted with vibrant colors, to make a statement. For those that love minimalistic and contemporary looks, these 10 gray shades by Sherwin William are sure to elevate the look and feel of your home.
Pair this with the right kind of light exposure and light fixtures, and you can have the desired warm, welcoming ambiance.
Frequently Asked Questions
What is a Cool Gray from Sherwin Williams?
Sherwin Williams's cool gray tones are available in over 100 shades of gray that the users can choose from. You can use Front Porch- SW7651 as lighter-toned gray. Other tones, such as agreeable gray and mindful gray, are relatively warmer tones of cool gray.
What Colours Can Go with Cool Gray
If you are looking to contrast cool gray with other colors, almost any and every color can go. However, blue, green, and lavender are some of the best color shades. If you are looking to go for something monochromatic, then bold black offers great contrast and personality too.