Your living room is just incomplete without an elegant-looking outstanding decor. It is that part of our house whose main purpose is to be there just to make you feel good about being home after a long tiring day at work. Hence, it needs to look warm and make you feel cozy. You use this place to conduct recreational activities like reading, writing, watching movies, inviting friends, and throwing parties. So it should not just be a beautiful and appealing place but also make you feel cozy and comfortable, like your own nest.
The interior decor of your living room hugely impacts how you feel about the place. It plays a part in setting and tone and creating mood based on what is the shade that is dominating your house.
Everyone has an idea about how their living room decor should look, but for more inspiration, we have listed down the best living room colors you can explore and use as inspiration while renovating your house.
Importance of Using the Best Living Room Colors
The living room is the place where the guests come and hang out. They notice this place in the first instance when they enter your house. Hence, it is important to make this place look welcoming and warm for everyone. It creates a first impression of your house and sets a tone for your interests, hobbies, and vibe. Also, this is where you entertain your friends and family whenever they visit you.
It also decides the tone of other rooms of your house as you will seek to create all rooms of the same vibe or have at least a small thread hanging common in all the rooms. Based on the vision of your house, you can take inspiration from that idea and decide on a color and paint it.
But even if you don't, take a look at these 15 best living room colors that are enough to get your creative juices flowing to enhance your home decor.
1. Teal it Up
If you want to create a dramatic and interesting vibe for your house, this is the way to go. Teal indicates a vibe encouraging clarity of thought and open communication. It is a great option for your living room whether you color the whole room in a single shade or just color one wall in this color. It adds up to the charm of your place and makes it look well-curated.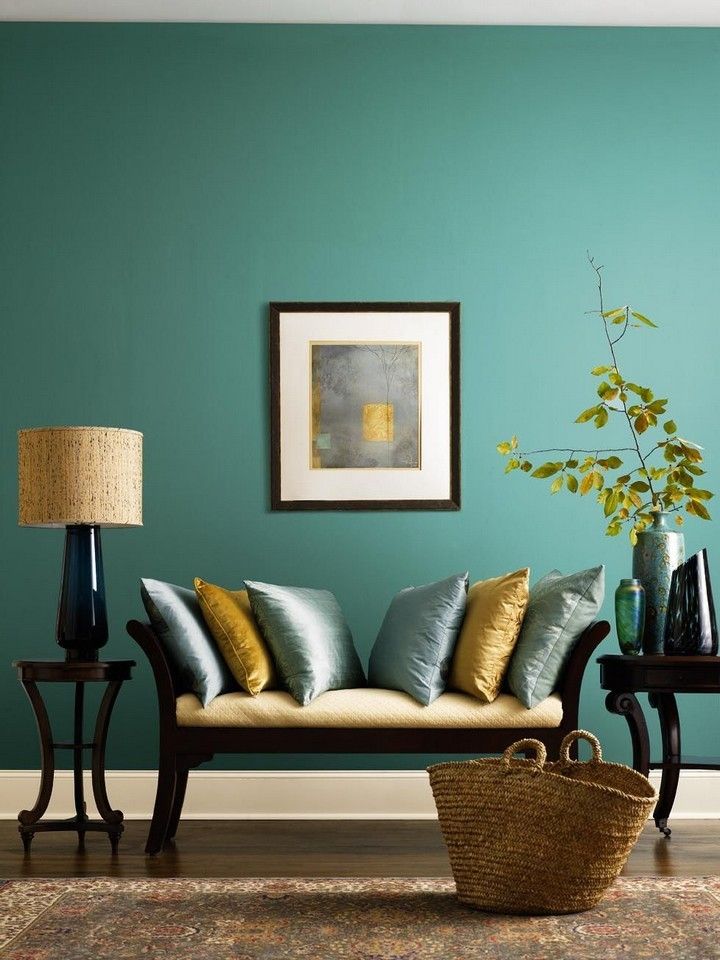 You can go further with the teal madness and create the whole living room themed with teal. You can get curtains, sofas, pillows, tables, and accessories of the same color and create a royalty statement in the room. The monotony can be broken with the help of wooden furniture, maybe natural or white in color, that can add contrast and beauty to the place.
However, you must ensure good lighting in your living room as it makes your teal shine bright.
2. Beige and White
If you have a great view out of your living room and the windows are huge enough to capture its beauty, you can make the best use of this by keeping it simple. You can make the place look classy and give a fresh vibe just with the help of a white shade with beige in between to enhance its elegance.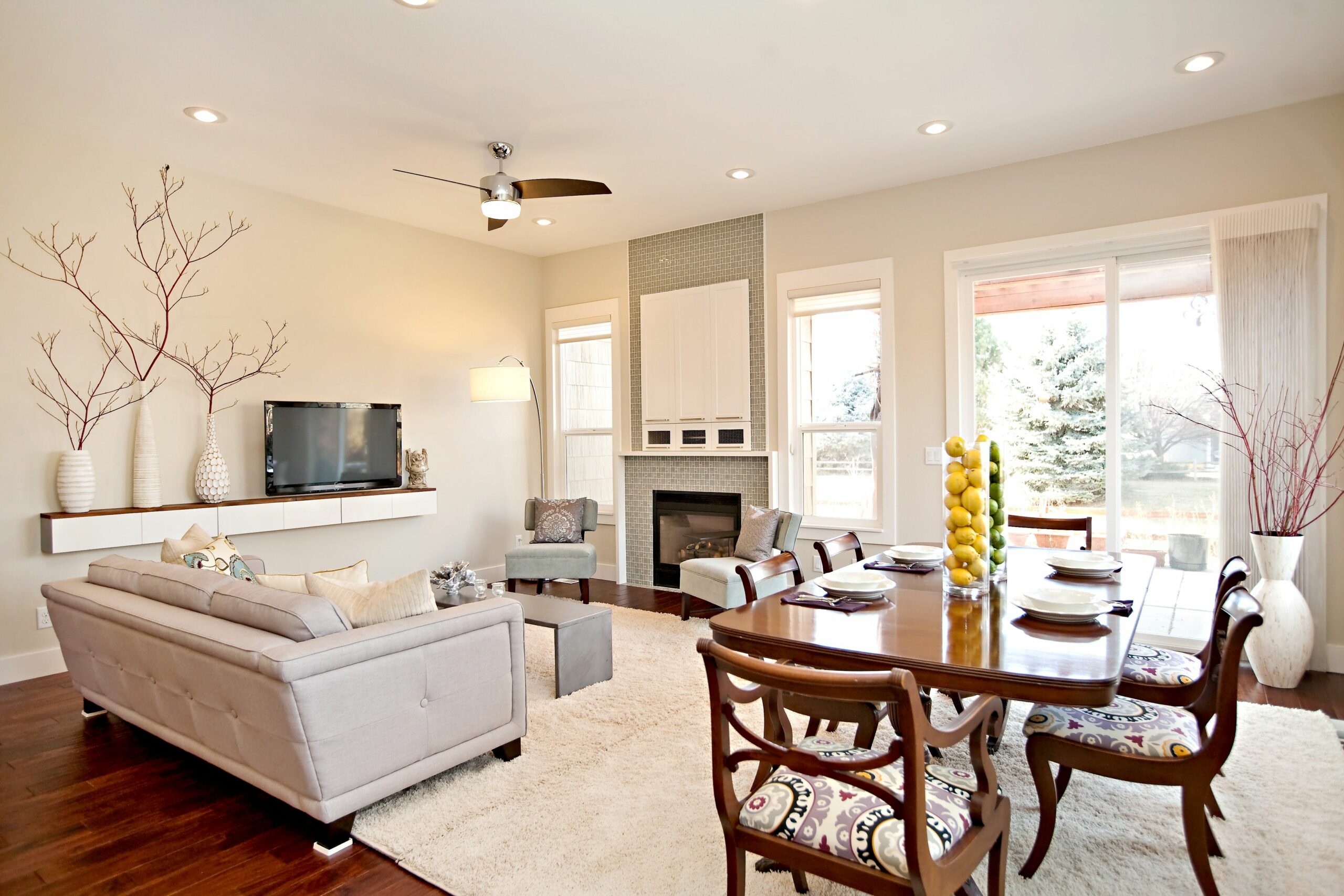 Using wooden furniture and keeping light and delicate accessories can enhance the beauty of your place. Now there's no reason why it is not your safe and comfortable space.
The natural light coming from the window lets the place shine with immense sunlight. Further, white drapes give a beautiful shade to the room during the daytime, making it look like a place in heaven.
3. Royal Golden
If you want to make your place look like a lavish thing of beauty, there's nothing that can make it look that way apart from using the very royal golden color for your house. This doesn't have to make your walls look shiny and tacky but just make it shine enough to gain anyone's attention and yet make the person comfortable in the living room.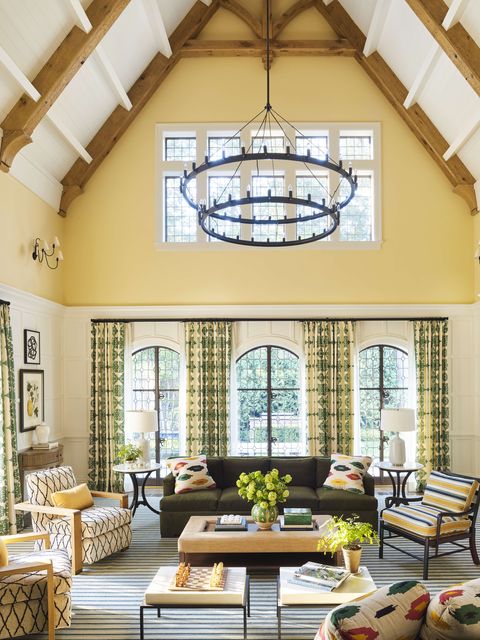 You can use beige as an undertone on your walls and then add sparkles of gold at places to highlight a few corners and edges and increase its aesthetic appeal.
Further, adding accessories and drapes in golden shades also makes the place look elegantly royal to whoever visits. Apart from adding aesthetically to your room, this combination also makes it look warm and welcoming for anyone who comes in.
4. The Purple Drama
If you are an art enthusiast and want to make your place look unique and quirky, you can try this dramatic and beautiful purple that enhances the tone of your house, making it feel happier and more comfortable. It gives a rich look to your house and lets you break the monotony of regular dull paints you see everywhere.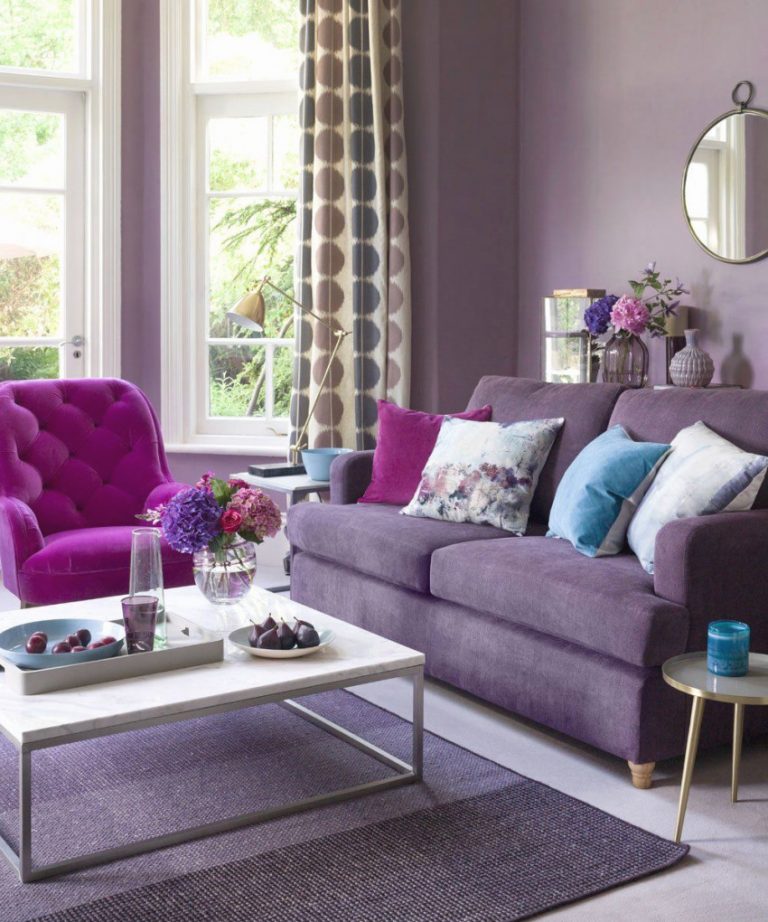 The place can look more elegant by using the accessories and furniture that will have this shade or the one contrasting it. Also, bright green plants, white shades of accessories, and showpieces can drastically enhance its beauty. Adding shades of yellow and white at random places adds up to its elegance and makes it look like a well-thought design.
5. Floral Decor
You don't have to make your wall paint a single color. Being attracted to colorful, bright designs on your living room walls is completely understandable. They do the entire work of brightening your living room decor single-handedly.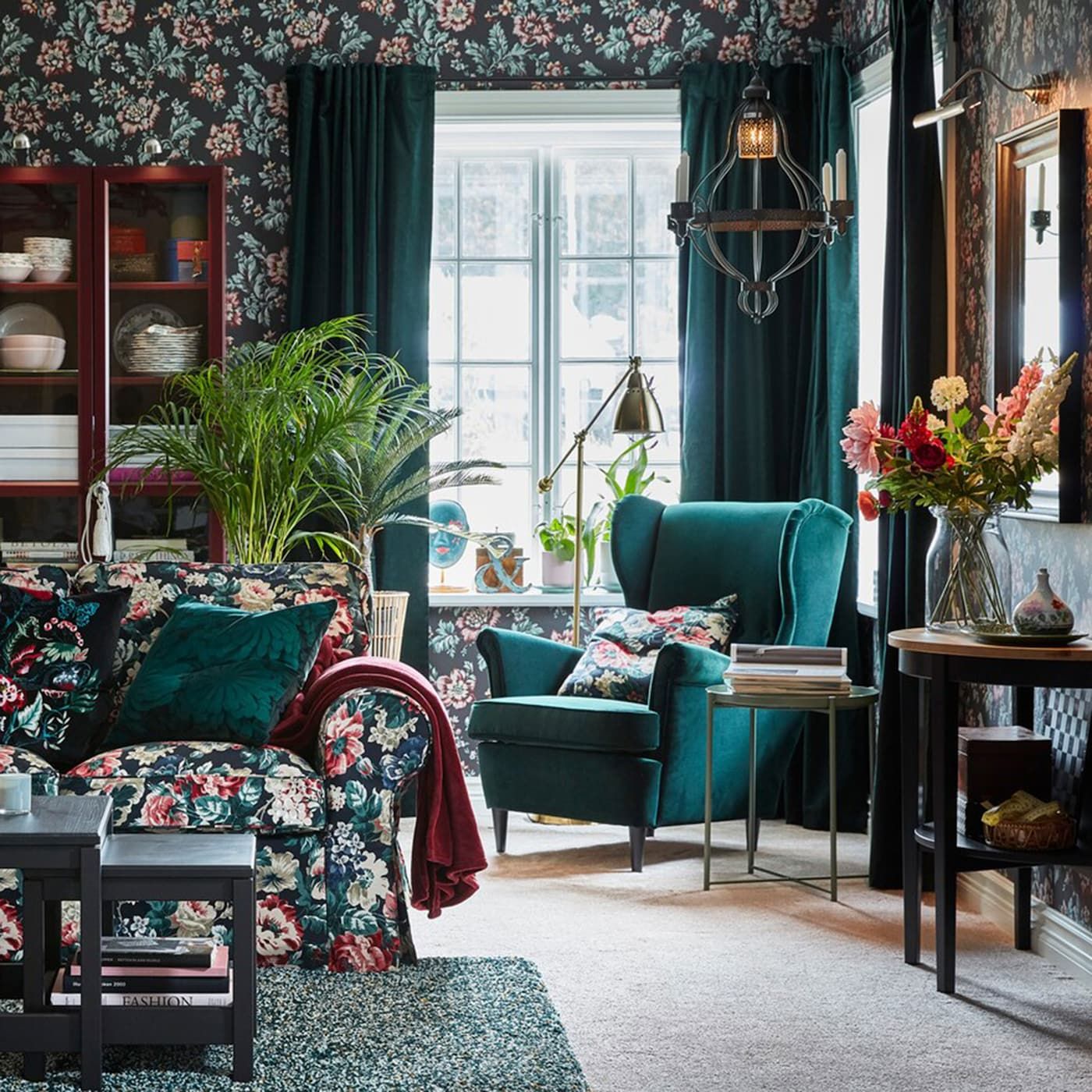 Floral designs on the wall can make your place look beautiful and happy at the same time. Although painting these designs on your walls requires expert hands, you can create them using wallpapers. Use floral wallpaper designs with a single repeated pattern, or just go for a single design; both of them create their own space of beauty on the wall.
This floral backdrop does the work of decorating your room. After this, you can set up the simplest of furniture and accessories and consider the work done for you.
6. Cheer up with Yellow
Let your living room shine bright in yellow, and you won't have to worry about anything else. It is the safest color you can use on your walls as it lights up the room drastically just by being there. It is a good step towards great living room decor as yellow accommodates and gives space for all types of accessories to shine.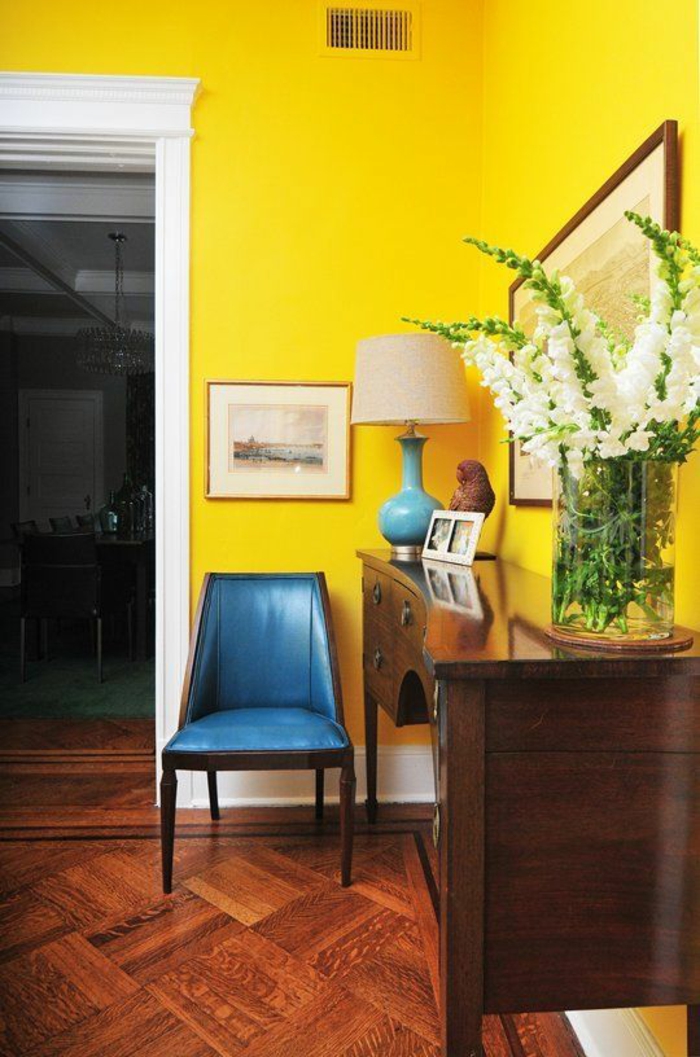 Your living room looks cheerful and gives out happy vibes. You can use any shade of yellow, but the brighter, the better. Also, good lights and houseplants are enough to add beauty to your place. After coloring them with the drama, you don't need to invest much in your living room.
Using wooden furniture and plants can help you create balance in the room by keeping it grounded in the shiny entourage.
7. Heal with Pastel Pink
Although pink is a color deeply associated with a specific gender, you cannot underestimate the power of beauty and healing it brings to your space. It emits an elegant vibe that any other color or decor cannot replace. It is a color that sits gently on your walls and just plays a part in being in the back seat.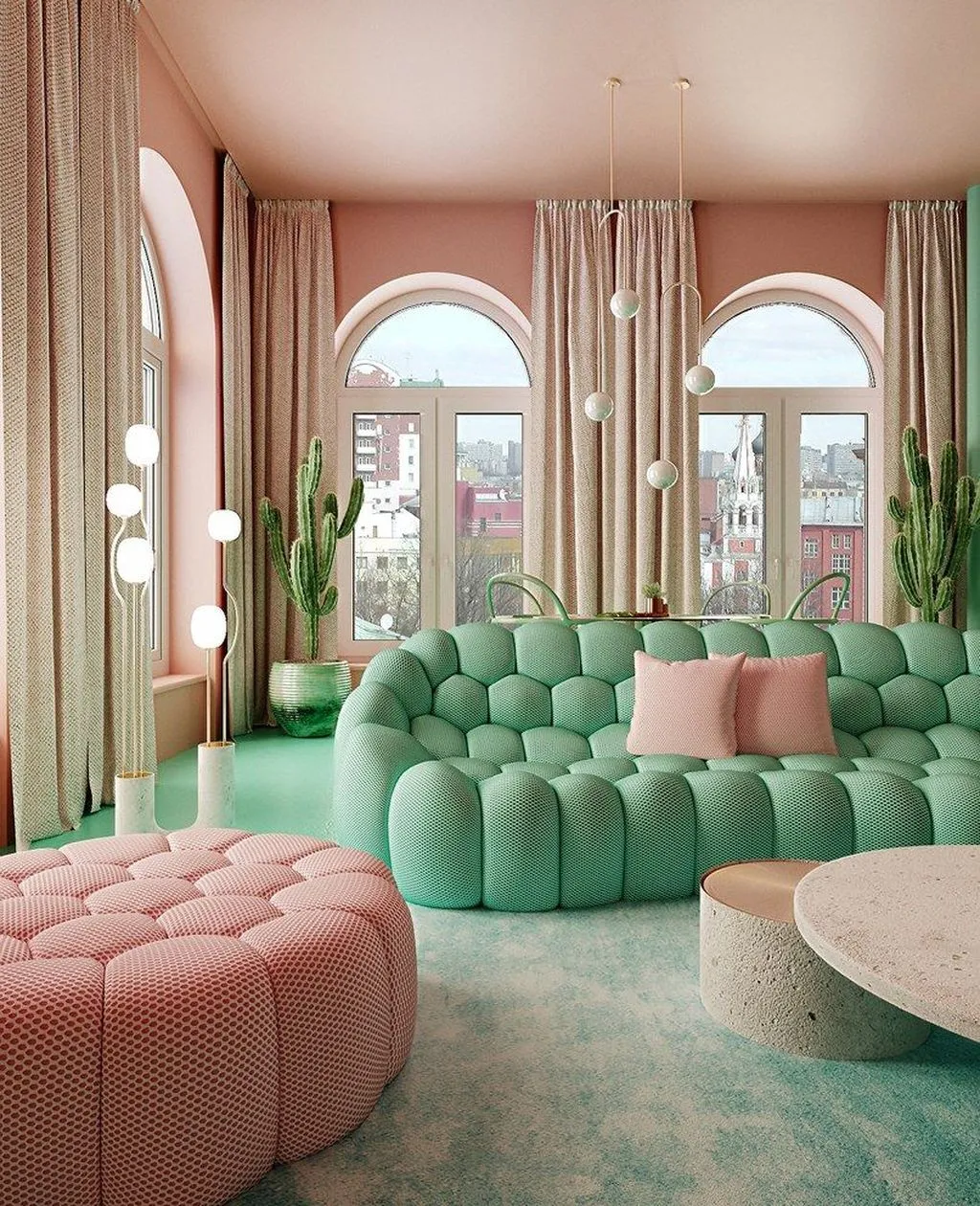 Your place can dramatically freshen up if you enhance its beauty with some houseplants and furniture with good aesthetics in light colors. Also, small decor pieces shine well in pastel pink. It is one of the best living room color ideas that can be simple yet magical. Whatever your vision might be for your living room decor, this color adds a great backdrop to it.
8. Calmness of White and Mint Green
Green is a color that will calm you down. It will make you feel at ease after a long day. It creates a playful and safe space for you and your friends to hang out.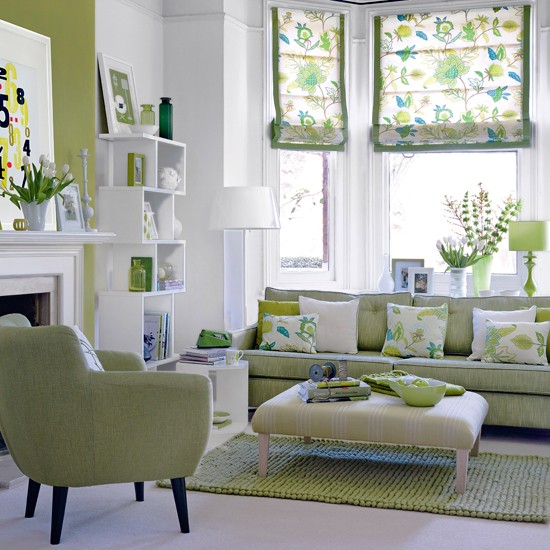 The best way to use mint green in your living room is by adding white to it. It brightens up the space and gives it a stylish and posh look without much effort. It is not a regular or common color idea, but it is surely underrated.
If your living room is spacious and you wonder what color deserves to capture the entire space, this is your answer. You can make it look interesting by adding wooden furniture, white-colored drapes, and other such accessories. The best way to decorate this setup is to make everything about these three colors.
Hiasan White Sheer Curtains 63 inch Length with Tiebacks, Grommet Light Filtering Extra Wide Voile Drapes Grommet Window Curtains for Sliding Door, Living Room, Bedroom, W60 x L63, Set of 2 Panels
Premium Material: Hiasan soft and durable sheer curtains are made of 100% polyester fabric. Each panel has 10 silver grommets (1.6 inch diameter) so as to slide and hang easily. Each package includes 2 well-made voile panels measuring 60" wide by 63" length. Available in multiple colors and sizes
Elegant Decor: These airy voile sheer curtains are practical as well as decorative. These smooth touch sheer curtains are lightweight which blowing in the wind with a graceful shape. Using our gauzy sheer curtains adding a refreshing charm to your home decor
Special Features: Unique design voile curtains with tiebacks sewn to both sides help you tie the curtains easily. These breathable sheer curtains can filter sunlight and balance the light level between indoor and outdoor. Providing sufficient light for your room while diffuse direct sunlight. It enables you to enjoy the beautiful scenery outside the window while providing you with certain privacy protection
Multiple Uses: Our practical sheer curtains are idea for living room, bedroom, kids' room, nursery, office, basement, patio door, sliding glass door, dining room and any other occasions. Our voile textured curtains complement most decor and can match with solid color blackout curtains from Hiasan store
Easy Care Instruction: Machine washable and gentle cycle. Help you reduce the time of heavy and boring housework. Do not bleaching, tumble dry low and iron at low temperature if needed
9. Black and White
If you want to go deep into the designing part, this is one of the great ideas that can make your living room a sophisticated place of joy and elegance. You must use white on all the walls, curtains, cushions, and other places in your house. Then use black paint to give it a shape and statement to your white palace.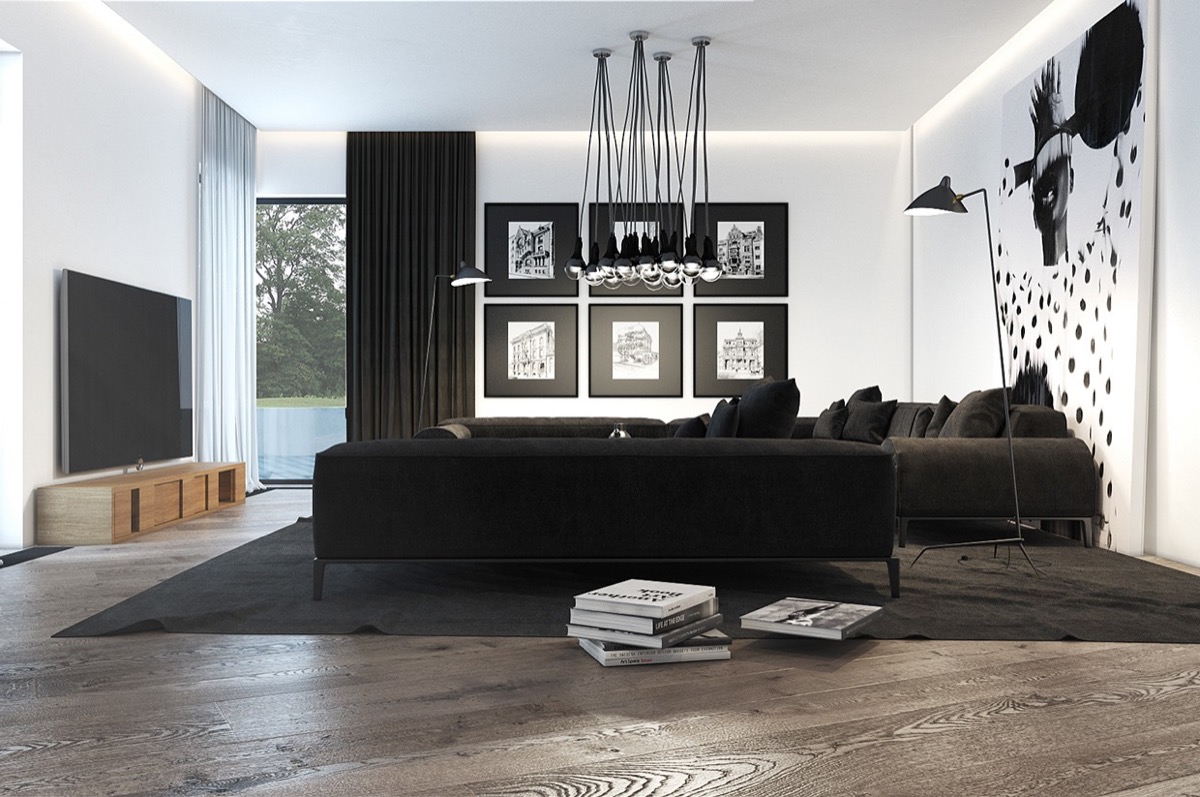 This design might look difficult to implement as it looks like a work of art. But actually, it does not require any expert design professional to make it look great. You can just create your own well-designed black-and-white room by adding hints of black at edges and places that can be highlighted.
Sale
NordECO HOME Luxury Soft Faux Fur Fleece Cushion Cover Pillowcase Decorative Throw Pillows Covers, No Pillow Insert, 18" x 18" Inch, White, 2 Pack
Extra long faux fur creates elegant look, is ideal for your couch, sofa, bed, office chair and car.
Made of polyster with cozy hand feeling, super soft and environmentally friendly.
The pillow cover is made with color matching invisible zipper that allows easy insertion and removal of pillow inserts, NO Cushion Insert.
Washing instructions: Machine wash on gentle cycle with cold water, hang to dry, do not tumble dry.
NOTICE: Only 2 pcs pillow cases, the shake helps to fluff out excess fluff when the pillow is fitted.
10. Persian Blue
Persian blue is a shade of blue that is the most aesthetically pleasing and lets your room shine bright and keeps it cozy. It makes your place look rich and classy irrespective of the accessories you use to decorate it. You can use the creamy texture type of paint to get the best of this color.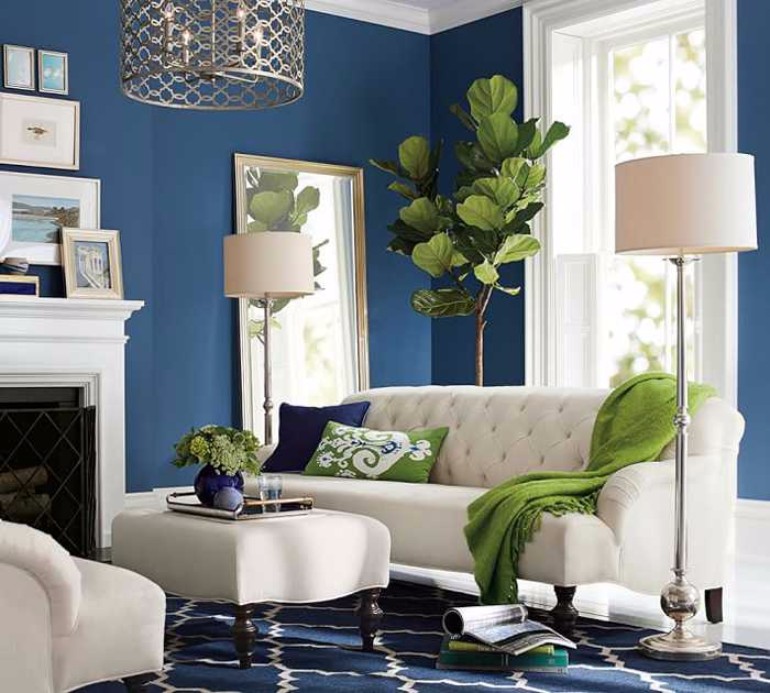 To get the best of this color, you can use white and yellow shades to complement it. Yellow curtains and sofas can enhance their beauty and make your place stand out. You can keep the decor to a minimum, as these shades of color are doing all the work. It can make your place look warm and cozy. You can also use this color by painting just one wall of the room with it. It creates a statement and looks interesting in the room.
11. Go, Black
Although black is not considered a color to give a friendly vibe, it does prove to be valuable in living room aesthetics. If you do not believe in the assumptions associated with black being a bad omen, just go for it. If you are looking to create a monochromatic view in your room, this deep shade is the one to bring maximum impact.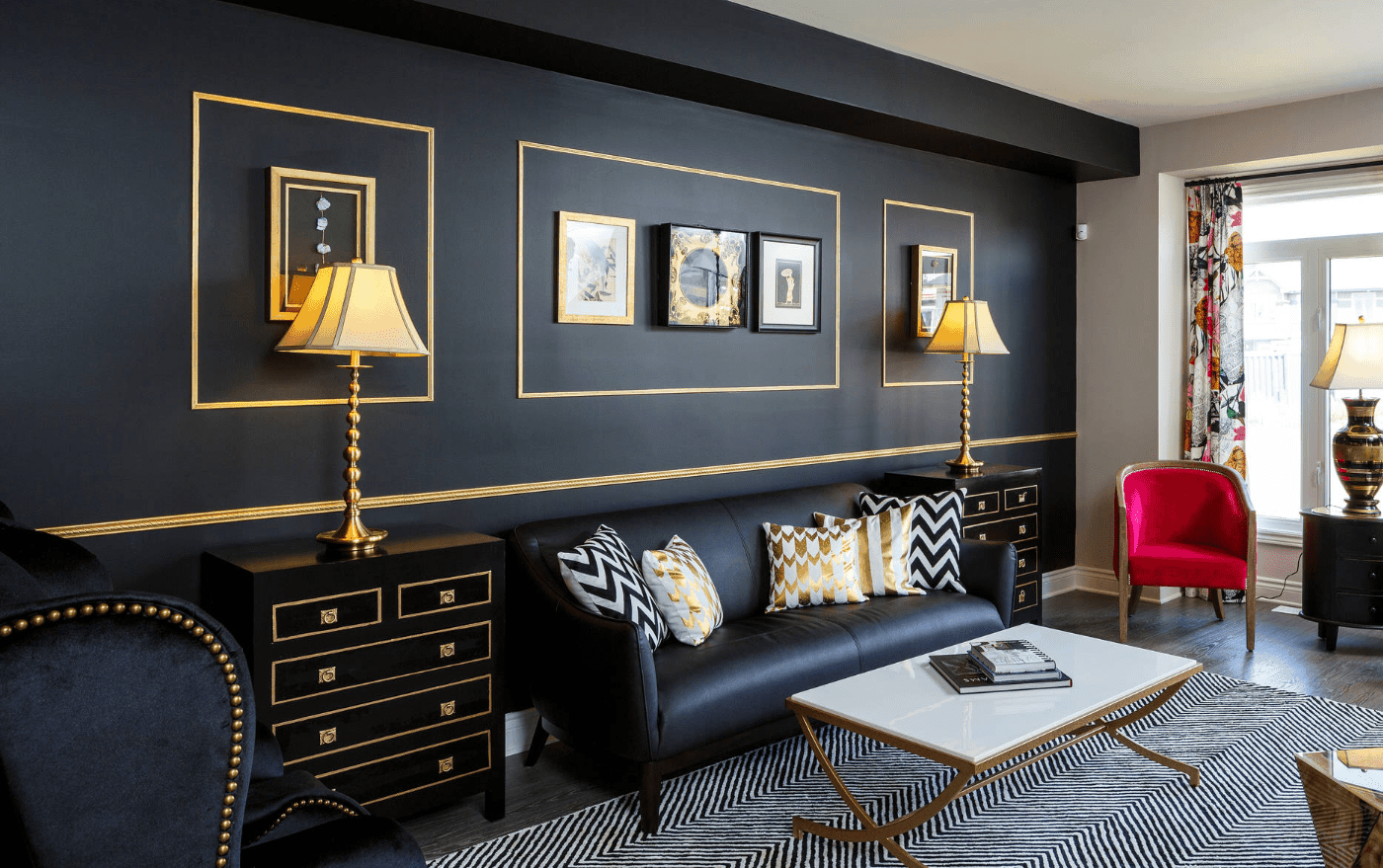 The best way to decorate black is with minimalistic hints of gray and silver accessories, sofas, mattresses, curtains, and other decor items. It highlights the room and breaks the black code. The room gives calm and cozy vibes if it is your color.
12. Plum Magic
Plum is not a commonly used color, but look at the wonders it does to your living room with the perfect blend of white and beige it. It creates a quirky and dramatic look and gives a playful feel to your house. It is the new neutral based on the modern decor. The color not just gives a cheerful vibe but also makes you feel warm and cozy.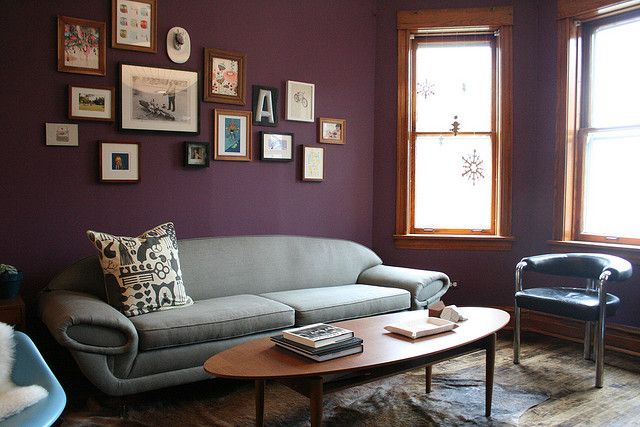 It creates a great idea for the aesthetics of your house. Bright-colored accessories and decor pieces around the house can enhance the beauty of your place and make it look like a well-thought design work. Modern decor ideas do not believe in playing safe but love to experiment with the looks of their living room. Hence plum is a great choice in such cases.
13. Sky Blue
It is one of the safest options that you can use in your living room decor. It goes well with all types of furniture items and sofas. Also, the color gives a feel of elegance and richness to the house. The brightness of this color can be balanced with wooden furniture.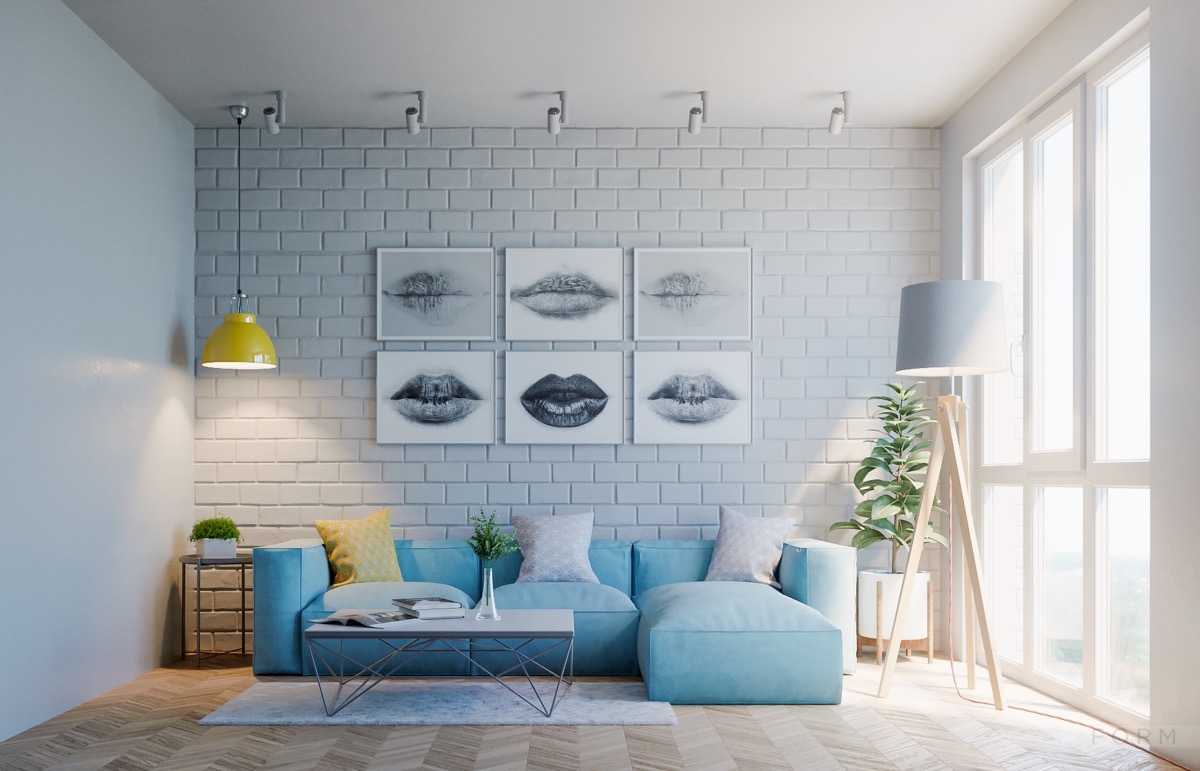 Further, using white shades for coloring windows and drapes can enhance the beauty of this color. It gives a cozy and cheerful vibe. If you do not want to think much about which color you should give, this is the best option for you to use blindly.
14. Raspberry Blush
On hearing the name of this color, all you can think of is ice cream. Now imagine your living room looking that appealing and bubbly is what this color brings to the house. To complement this color, you can use shades of pink and white that go very well with it.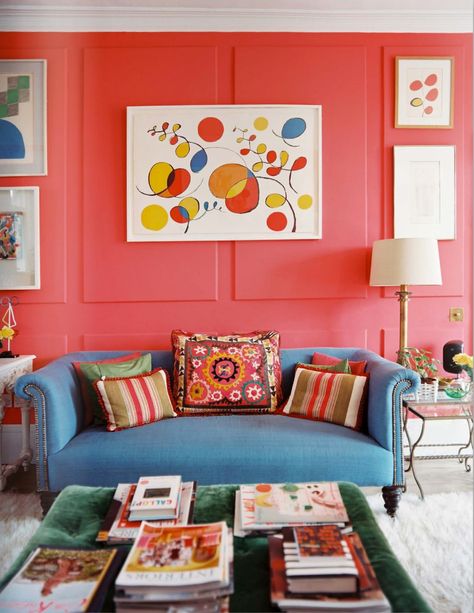 It is a new addition to wall decor ideas and is not yet very common. But the beauty and warmth it brings to your house is completely worth going for it.
15. Smooth Mauve
Last but not least, mauve is a color that can give a warm and soothing feel to your house. It is a great way to keep it classy, along with bringing a feminine touch to your house. It helps the place look sophisticated and cozy. It is a subtle color that does not make your room look too flashy or tacky. You can use this color to enhance the look and feel of it. It enhances your mood quickly and makes you feel good.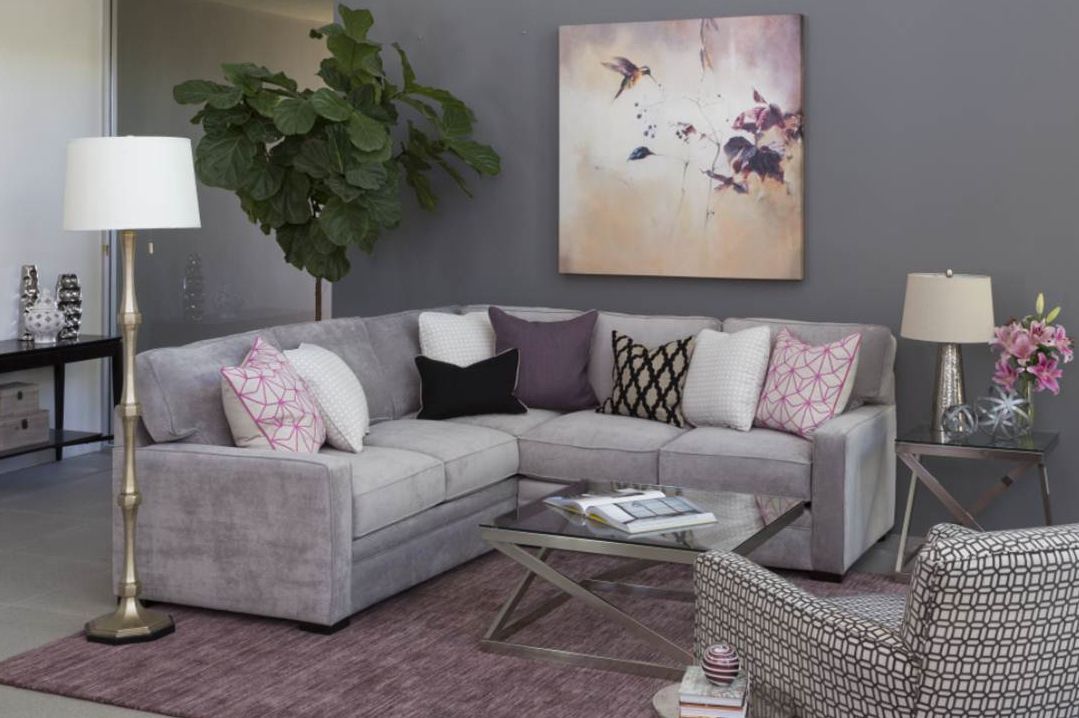 You can use this color with shades like beige and white to highlight your accessories in the subtle backdrop.
Conclusion
Choosing the perfect color to paint your house may look like a big decision as it stays there for years and plays a dominant part in your home decor.
But once you have a clear vision of how you want your living room to look, it just becomes a process of eliminating what you don't want.
You can take inspiration from these 15 best living room colors and create your own combination, or just choose your favorite one and implement it as it is.
Tell us your best living room colors idea in the comments.