The exterior of the house says a lot about your personality, your choices, and your preferences. It is the first thing that comes into notice when a person comes to your house. Therefore no matter how maintained and balanced the interior of the house is, if the exterior is not apt, it will go in vain.
To maintain the exterior of the house, you do not need any expensive things like showers, swimming pools, swings, etc. to add. The perfect look can be created by choosing the appropriate color for your exterior walls. There are a lot of colors available in the market that will help you get the desired look for the exterior.
You can select a dark or a light exterior wall paint for your house depending upon the area you live in, the kind of farmhouse you own, and the surroundings of the farmhouse.
Here are a few exterior wall paint ideas that you can consider while painting the exterior walls or upgrading the exterior farmhouse walls.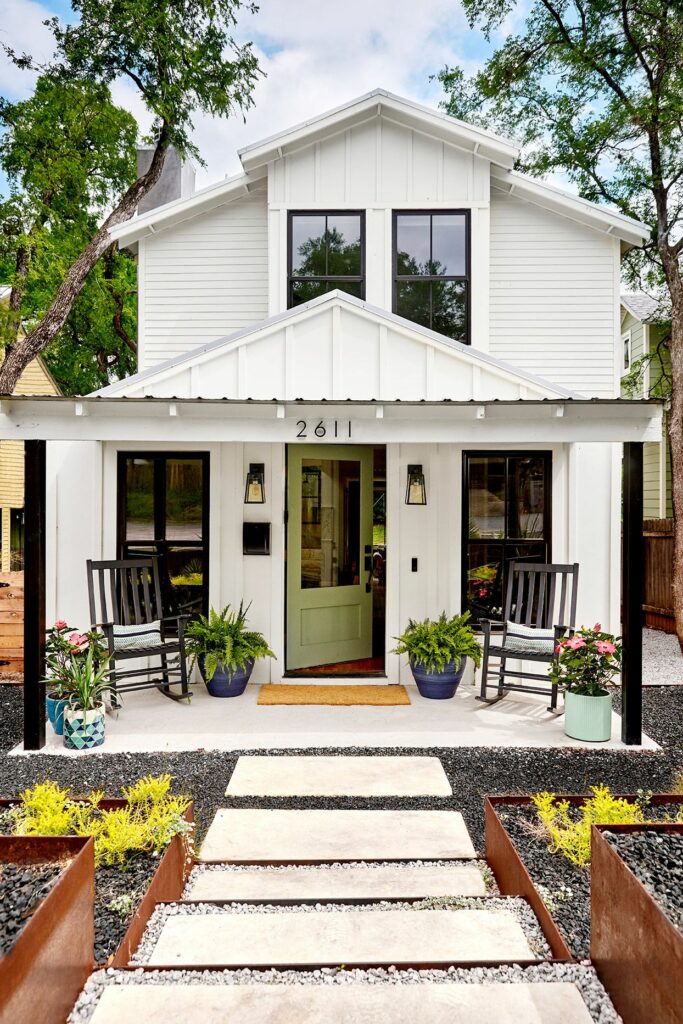 White color has always been the first choice of many people to paint the exterior and interior of the houses. It makes the space brighter and bigger. There are no limits to the benefits of white color in the interior decor world. White color reflects light and therefore attracts everyone's attention. White color exterior in a modern farmhouse will give a classic and decent look.
It will highlight all the important details of the house. In addition to this, white color is an ideal color for places with warm climates as it observes less heat and gives a cool touch to the house.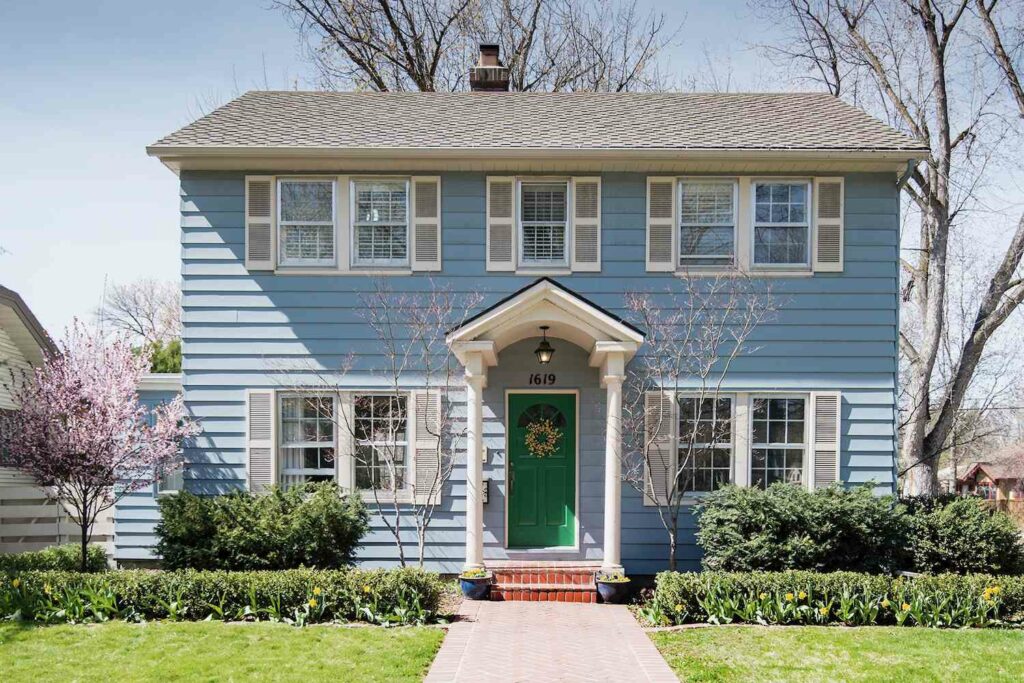 The blue color is one such color that is a lot popular in home decor. It offers you light as well as dark shades. People who love to create calm and soothing effects can consider the color blue. The blue color is advantageous as it won't fade easily and will also not lose its charm, so you can opt for blue color to serve you for a longer time.
It's not necessary to opt for a single-color exterior. To give your farmhouse a modern touch, you can add a white color to the trims. Contrary to this, the black color will give a bold look to your farmhouse.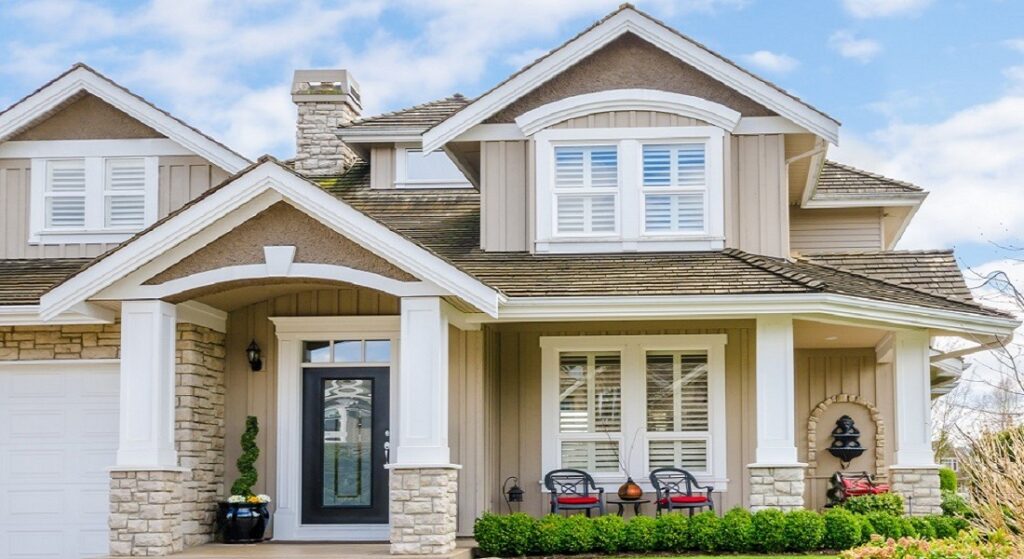 If you are looking for a color that goes with every surrounding, then beige is the perfect color for your modern farmhouse. This neutral shade of brown will help you elevate your exterior walls and give a unique dimension to your farmhouse. It is the perfect example of simplicity with a modern touch.
It has perfectly blended with the green surroundings, so if you have lawns surrounding your farmhouse, you should definitely go for beige paint, and you will see the difference.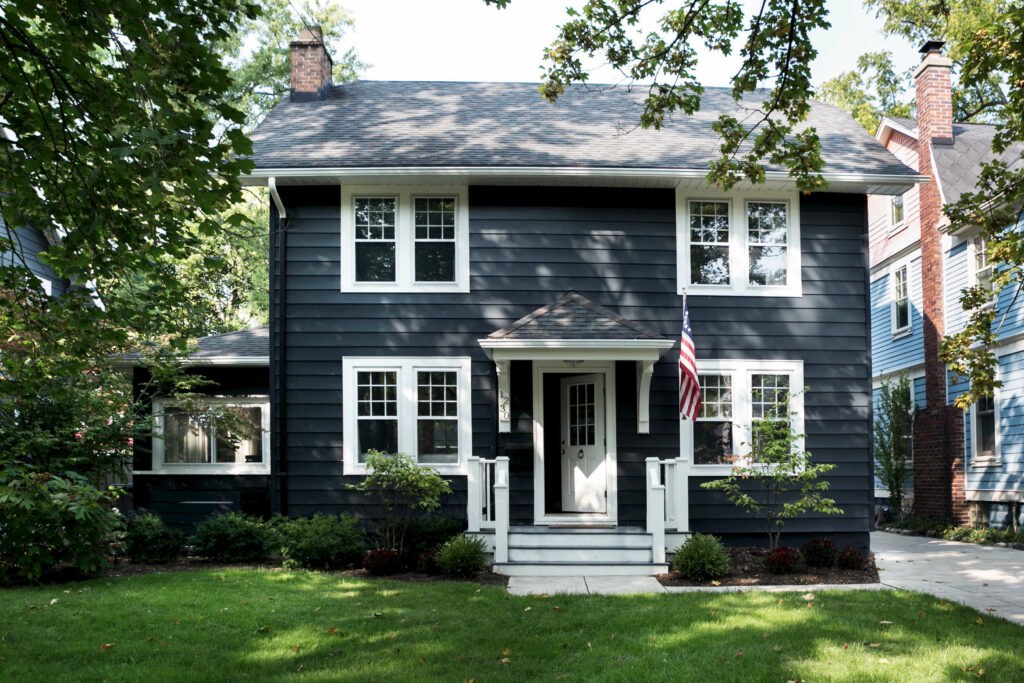 Black paint color is all you need to give a bold as well as modern look to your modern farmhouse. According to the designers, black color attracts everyone's attention to the details of the house, so people who want to highlight the designs of the exterior walls can opt for black color. The black color looks great on the board and batten walls.
You can opt for a completely monochromatic look, or if you wish to add a little detail to your house and to make it interesting; you can opt for lighter color trims, especially white. Black color is a good option for cold regions and also for exterior walls made of stones.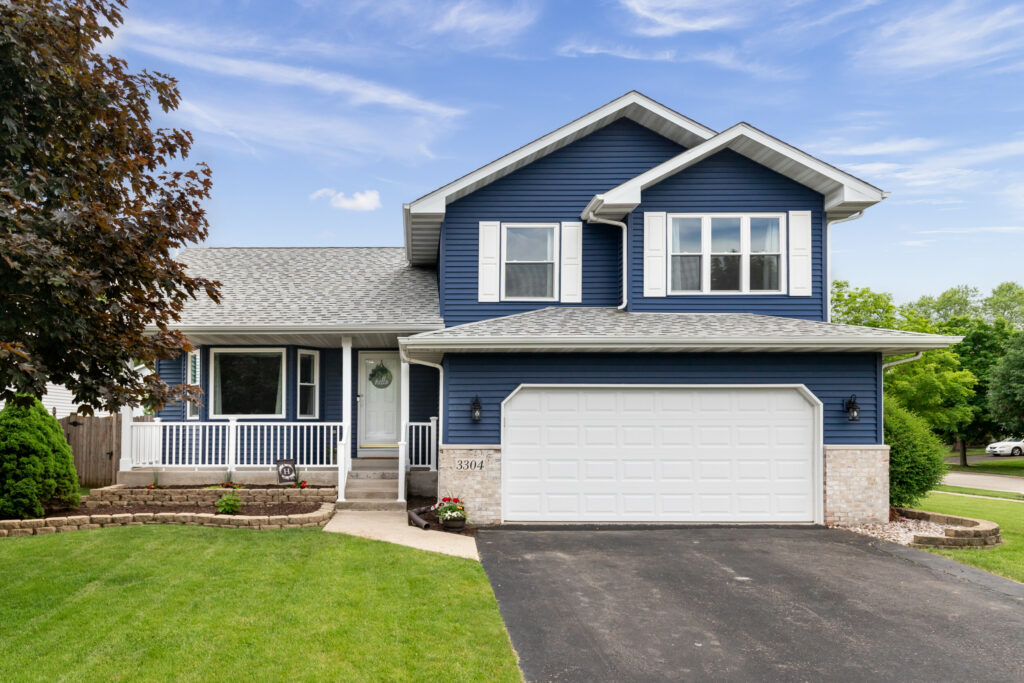 The Navy blue color will add depth to your house because of the boldness it possesses. The Navy blue color gives a contemporary and modern look to the farmhouse. The Navy blue color is perfect for walls made of materials like PVC, metal, board, and batten walls. It will give them a smoother appearance and will enhance the exterior.
Many people have started using navy blue color because it has charm and adds calmness to the space. To complete the look of your house, you can opt for white color on windows, doors, and trims. You can also consider adding a wooden texture to highlight the navy blue color on the exterior walls.

Gray is the symbol of modernity and will give a light appearance to the house. This is the reason why many interior decorators repeatedly use gray colors to create stunning effects. It will give a classic touch to your house, using modern decor elements. This light gray color will add calmness to your house and will add a new depth to the house.
One more advantage of the light gray color is that it won't be affected by dirt and rain as compared to other lighter colors. Light grey is gaining a lot of popularity since it compliments almost every kind of exterior.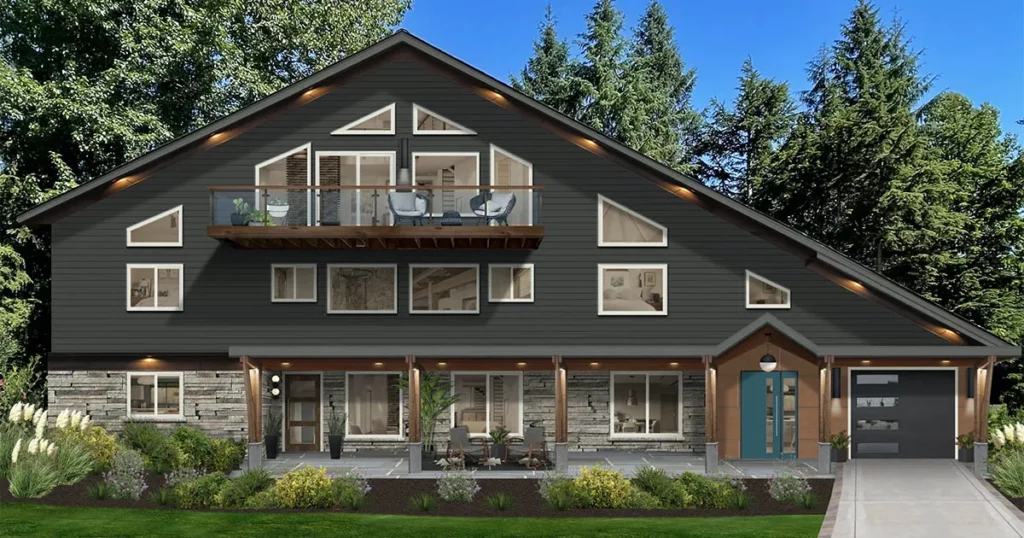 Not only can you use the light grey color for your exterior house, but even the darker shades can also be used to upgrade the exterior of the modern farmhouse. One reason why people prefer dark gray color a lot is that it will never go out of style, and you can enjoy the same exterior for many years continuously without worrying about repainting your exterior walls.
This neutral shade offers a lot of versatility to house owners. With gray color, you can create any look, be it modern or contemporary; all you need is a little mix and match, and you can achieve the desired look.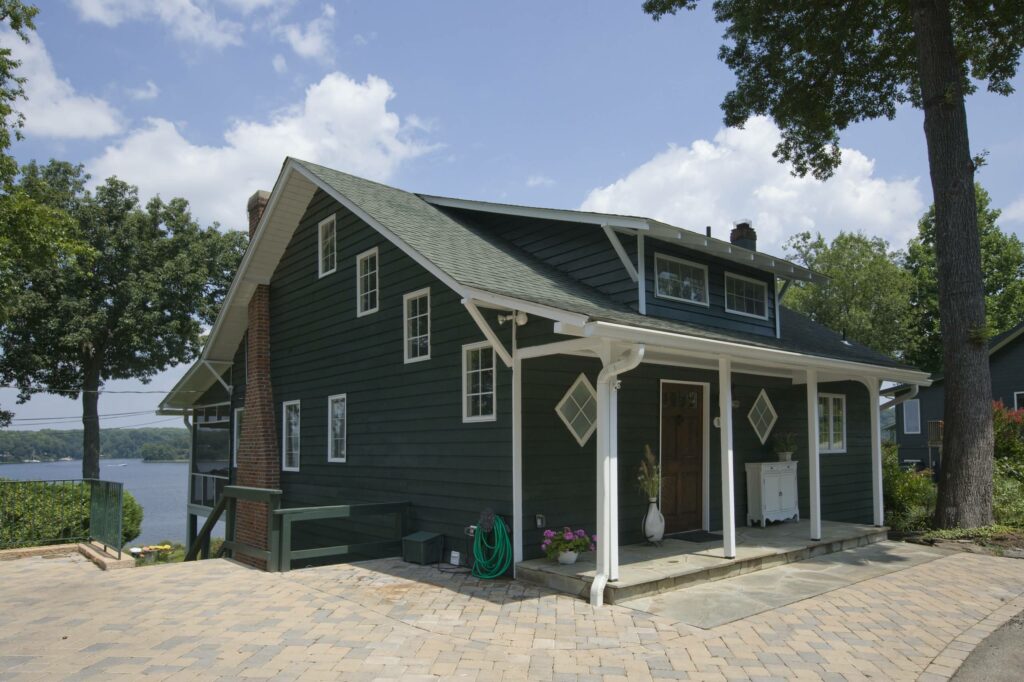 This color is the perfect color for nature lovers. If you like greenery and want to replicate the same green tone in your house, why not begin with the exterior of the house? There are many color options available in green color.
It will help you to achieve a soothing look for your house. Green color will give your modern farmhouse a calm and serene look. Since this color is not commonly seen, it will also set your house apart from others. It is best to use a different color for trim and doors, and windows to achieve a complete look.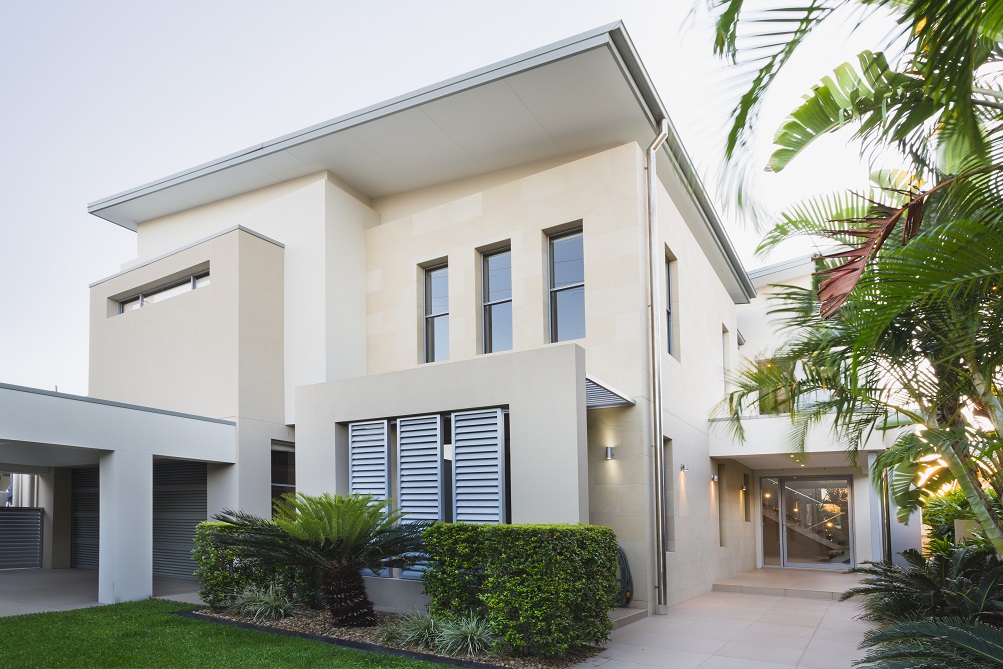 Cream is another widely used paint for exterior walls. The reason for its popularity is that it adds depth to the walls, goes well with other colors, and therefore enhances the exterior of the house.
You can pair it with white, peach, brown, or any other color to give your exterior walls a complete look. This neutral shade will give a modern and warm look to the farmhouse and is thus ideal for cold regions. The cream color is believed to radiate positive energy, which also makes it a common choice for people.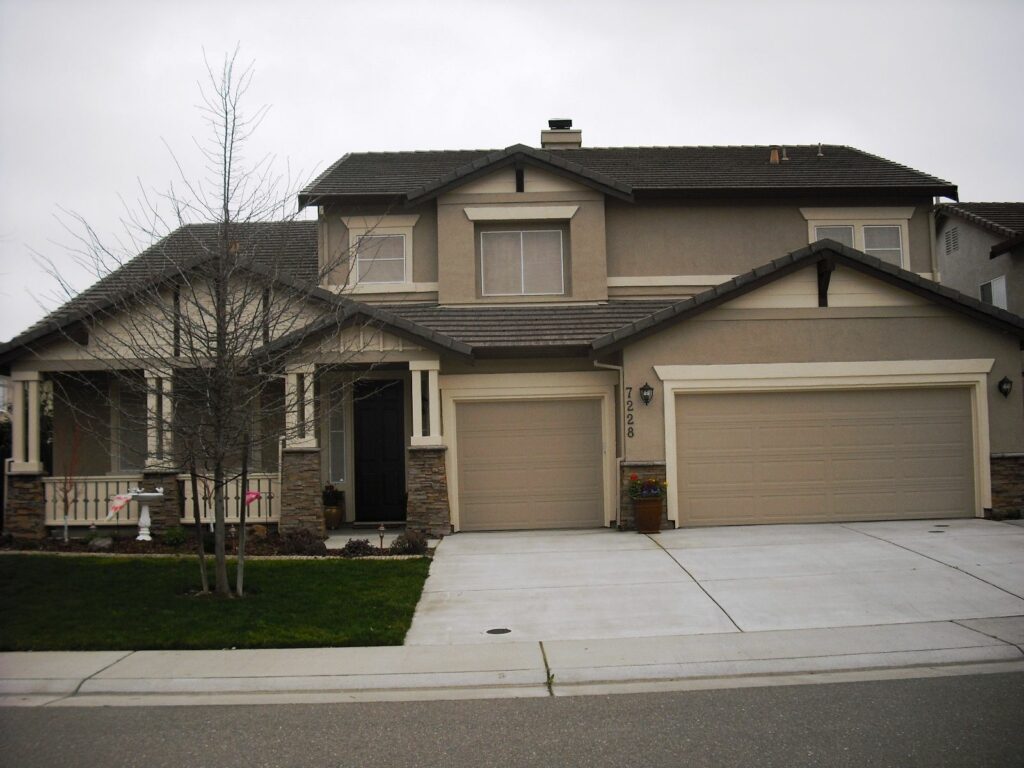 Another eye-captivating color that would gain everyone's attention the moment they enter the house is brown. Brown color imparts a modern and decent look. Therefore, it can be considered as one of the key elements of a modern farmhouse.
To create a stunning exterior for your house, you can add two or three shades of brown. It will give the house a luxurious and grand appearance. The brown color will remain unaffected by natural agents like dirt and water, so it will serve you for a longer time.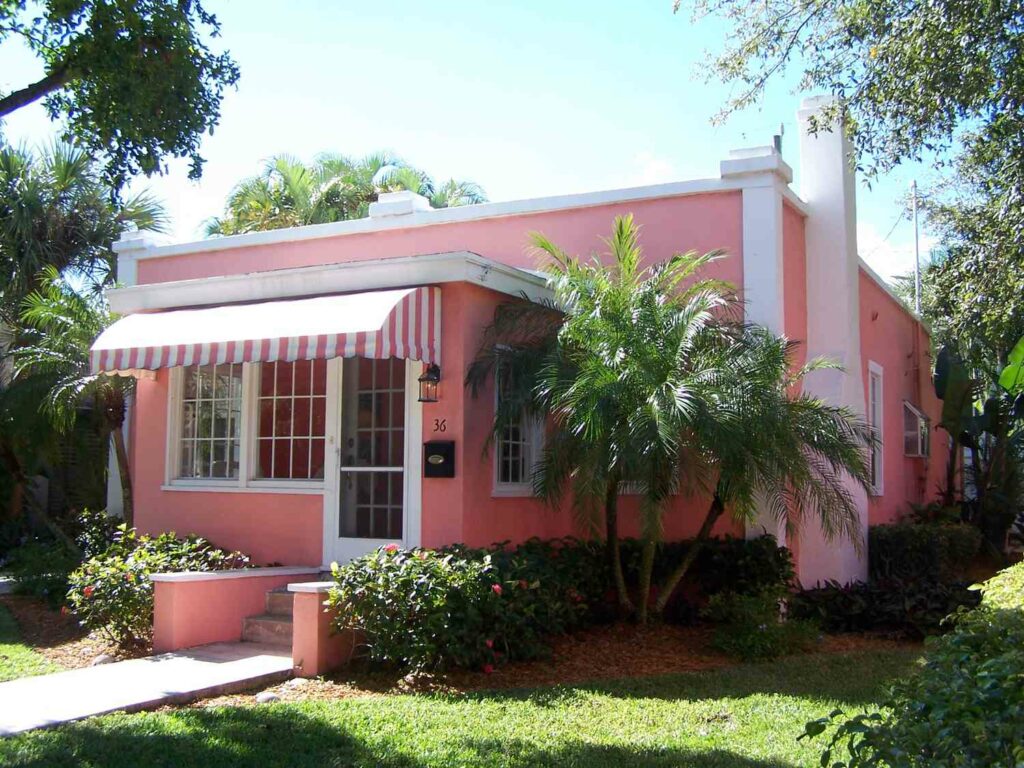 Well, you might find it surprising, but pink can be utilized to increase the charm of the modern farmhouse exterior walls. If you are bored with normal colors, you can go for unconventional colors like pink. There are numerous shades available in pink from which you can choose the color that suits you best.
You can use white colored trims and doors and windows to compliment the pink color. The grey color will also complement the pink color. The pink color will give a soft and delicate vibe to the house, so it is definitely one of the colors worth trying by people who want to give a delicate touch to their house.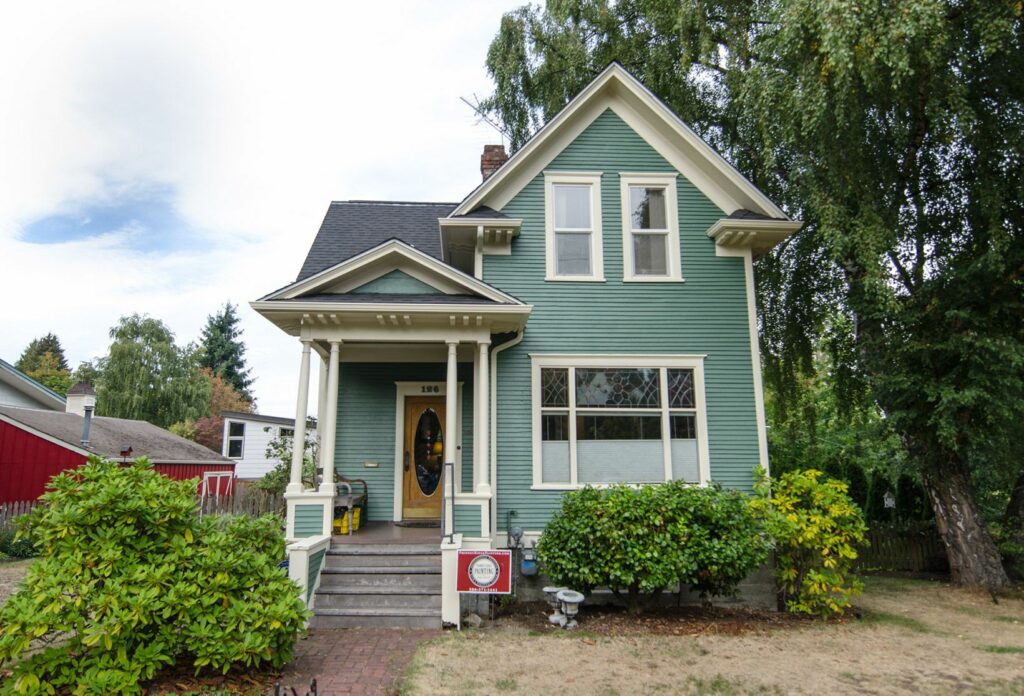 Seafoam green is a popular color used in bathrooms. But what if we add it to the exterior of the house? It will give a magnificent and mesmerizing view when added to the exterior walls. Seafoam green will look good on the brick walls as it will highlight the features of bricks. Moreover, this color will add delicacy to the otherwise harsh-looking bricks.
As this color is not that popular on the exterior walls, you can opt for this color if you are looking for something different for your walls this season.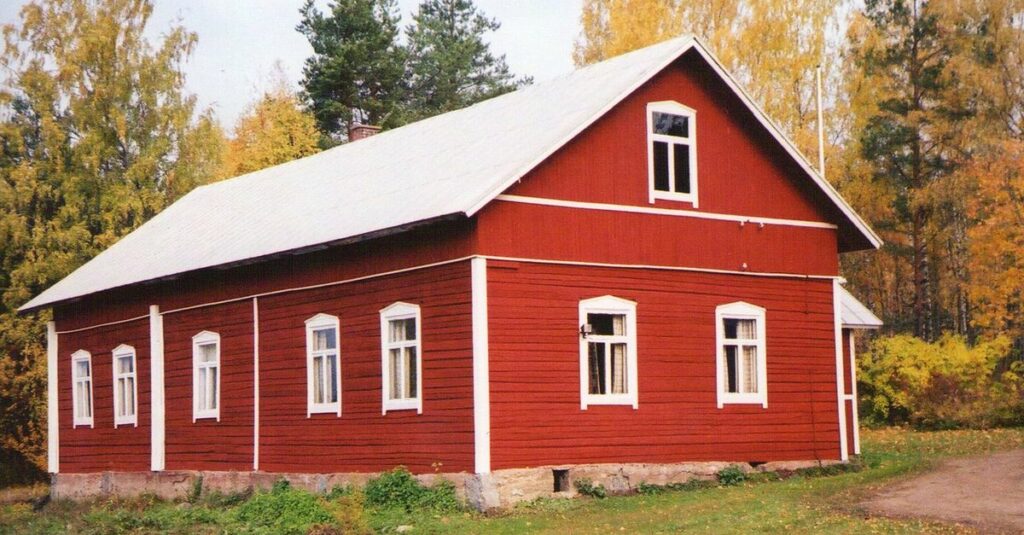 If you are in search of a color that would help you retain the natural color of a brick house as well as ensure the longevity of the brick exterior, then there is certainly nothing better than red color. With the help of red color, you can maintain the touch of bricks in your exterior walls.
And painting would be better than whitewashing as you can frequently change the color of the bricks. You can consider mixing it with white to a character to the exterior walls making them look stunning and achieving a modern farmhouse look.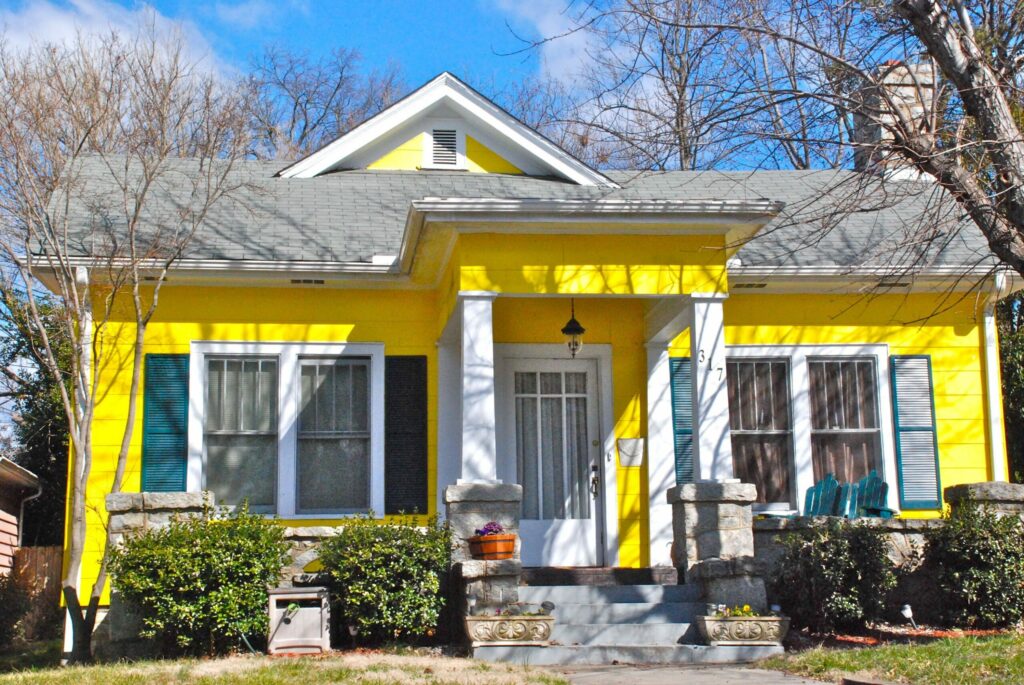 Yellow is one such color that cannot be skipped while talking about the exterior wall paints for a modern farmhouse. Yellow color is one of the most popular colors that are frequently used for interior decor.
Since it gives a warm touch to the house, it can be a perfect choice for people who want to go for light shades and live in a cold region. It also gives the illusion of bigger spaces for people with small farmhouses. Yellow color also symbolizes balance which is why it is a common choice among people.
Conclusion
Not only will the well-maintained exterior give a complete look to your house, but it will also leave a positive impression on the people who visit your house. It will also give a complete look to your house.
The well-designed exterior will complement the interior of the house also. The very first step that comes while designing the exterior is the choice of suitable paint for the exterior walls. There are plenty of colors available in the market from which you can select the desired color for your house.
With time, new ideas have also emerged that will help to give your farmhouse a modern look. You can choose the desired color depending on the type of walls you have and the final look you want to give to the farmhouse.
As the exterior is as important as the interior to the house, and there should be no compromises towards the same, what to wait for? Experiment with the colors, patterns, and material of the exterior walls and begin the journey of creating a stunning exterior for your modern farmhouse.