Everyone loves having clean dining tables that are aesthetically inviting. Setting up your table will always be more than just the dinner table setup. Small additions, such as table runners on round tables, can make all the difference. The common myth is that table runners are best when used on a square or rectangular table. People often leave their round table bland with just a tablecloth. But it's time to avoid such misconceptions and invest in a good table runner.
With the world of e-commerce so accessible, you can choose if you want a traditional or modern aesthetic. It also depends on what you use the table for; for instance, is it for day-to-day use, dinner, or just a table used only for get-togethers? Depending on these factors, you can then determine the type of table runner that matches your need the best.
Styling Round Tables with Table Runners
The first and most common question one often wonders is whether table runners on the round table are a good idea. The short and long answer to that is 'yes.' Table runners on round tables end up having a completely different look and feel than common tables.
There are two common ways to style this.
X Style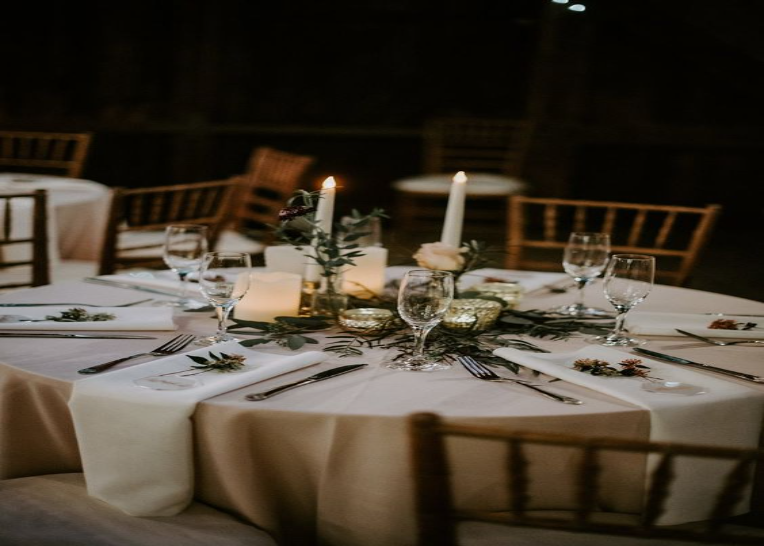 As the name suggests, in this styling idea, it is best to use long, beautiful table runners that run diagonally across one another. This is especially ideal as it looks aesthetic and often fits perfectly well in case the table fits four. This crisscross pattern is easy to look at, and you can play around with colors and patterns too.
You can go basic by choosing the same design and color, or you can choose contrasting colors. This pattern against a white tablecloth will surely look stunning.
Plain Style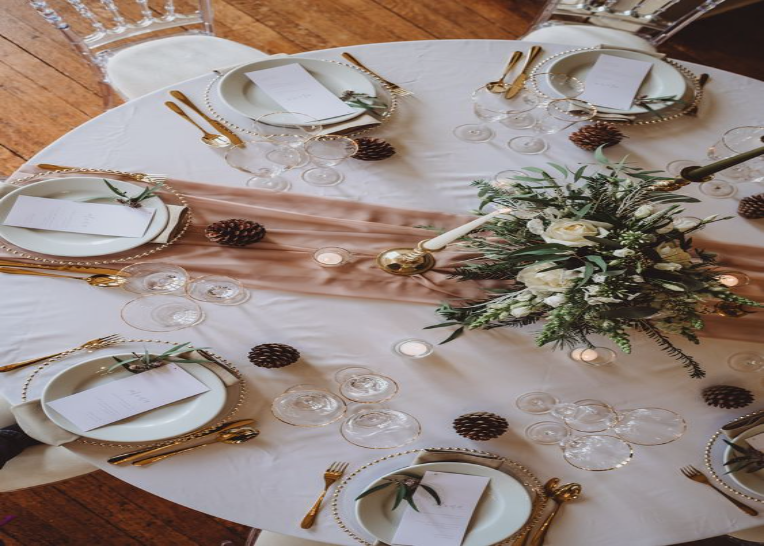 Just like how it's done on rectangular tables, this styling idea involves the table runner spread across the length of the table. However, in the case of a round table, it can be spread across the center of the table and look stunning nonetheless. Play around with the design elements of the tablecloth or the accessories on the table and amplify this simple design into a stunning masterpiece of a table.
Sizing the Table Runners Right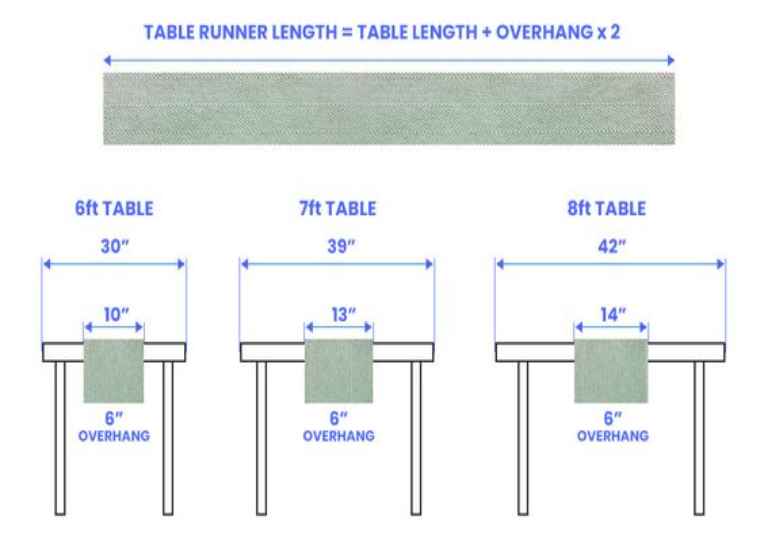 Sizing your table runners right does make a big difference in the final look of your dining area. Regular-sized table runners work perfectly well in this setup. Ideally, there are no specific must-follow rules that need to be adhered to when it comes to table runners. Especially table runners on round tables.
Generally, it is acceptable that the table runners run 6 inches off the table's edge. This is conventionally considered a good length for the table runner. However, the size of your table is truly the biggest consideration factor.
Short table runners look bad; it's really as simple as that. It looks like an unfinished or shoddily done DIY project gone wrong. Therefore, ensure you size up your table well before choosing your table runner.
Understanding the Difference Between a Table Runner and Table Cloth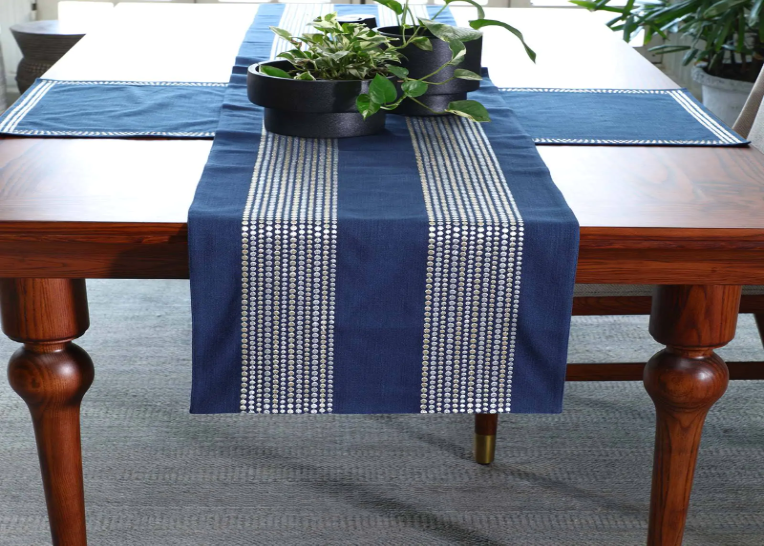 A tablecloth is a piece of fabric that is evenly spread out all across the table as opposed to the table runner, which, as the name suggests, runs across one section of the table. Generally, table runners on round tables is placed over a tablecloth, which is of a differentiated design pattern from the rest of the tablecloth.
Table runners on round tables aren't just a necessity; they are more about the style and luxury quotient it offers. For instance, choose table runners that add depth to your room. They can be of a specific color or pattern, making it amazing to look at. It has an element of aesthetic appeal that makes it a must-have. Tablecloth, on the other hand, is more from a functional and hygienic standpoint.
Types of Table Runner Ideas for Your Round Table
Looking for the perfect table runner ideas that can elevate the look and feel of your home? Let's dive into some stunning aesthetic table runner ideas that can make your dining area the center of attention.
1. Indian Styled Table Runners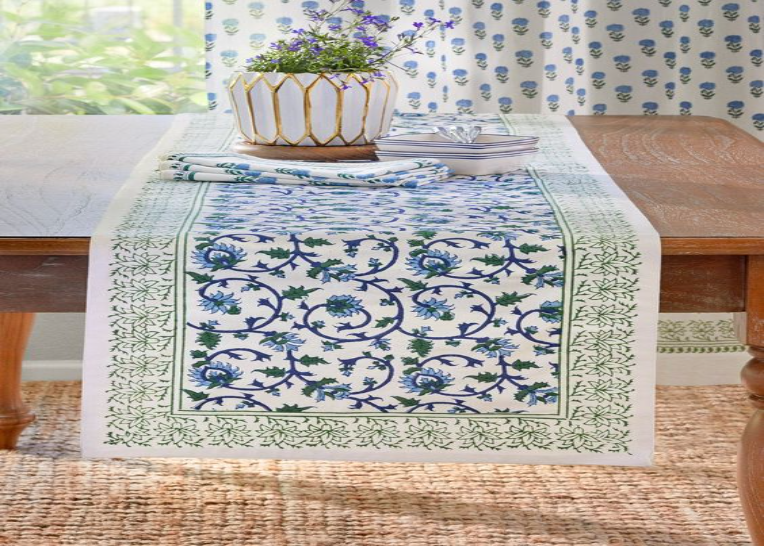 Get unique, quirky Indian-styled table runners that are elegant and beautiful in their design. Table runners on round tables are great to go with traditional and modern homes, as they add character and uniqueness to your home. The Indian-style tapestry looks exquisite and adds a unique element of style to your round-table dining space. While cotton is the most common material, you can also get them in jute, polyester, and satin.
2. Mediterranean Table Runners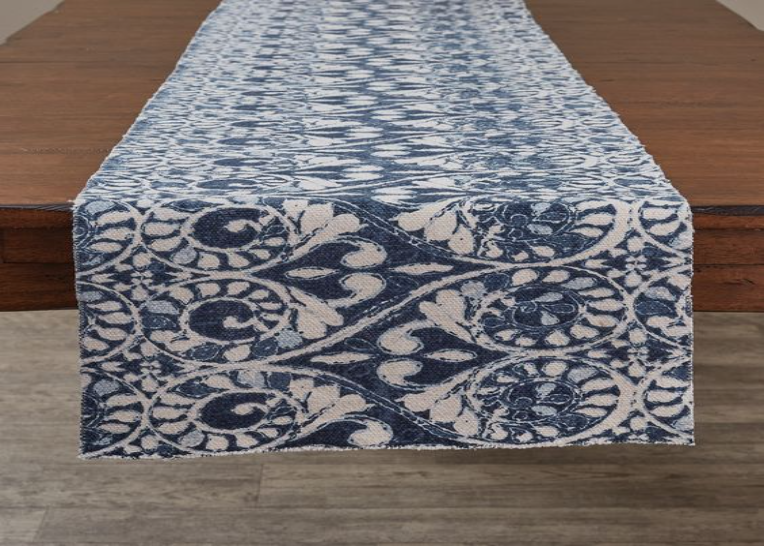 You can opt for these stunning traditional table runners on round tables inspired by Mediterranean design styles and motifs. These are some of the most colorful pieces with floral and boho kind of designs. You can have classic motifs that add jazz and dazzle to your home. The classic traditional geometric patterns are completely stunning to look at.
3. Floral Table Runners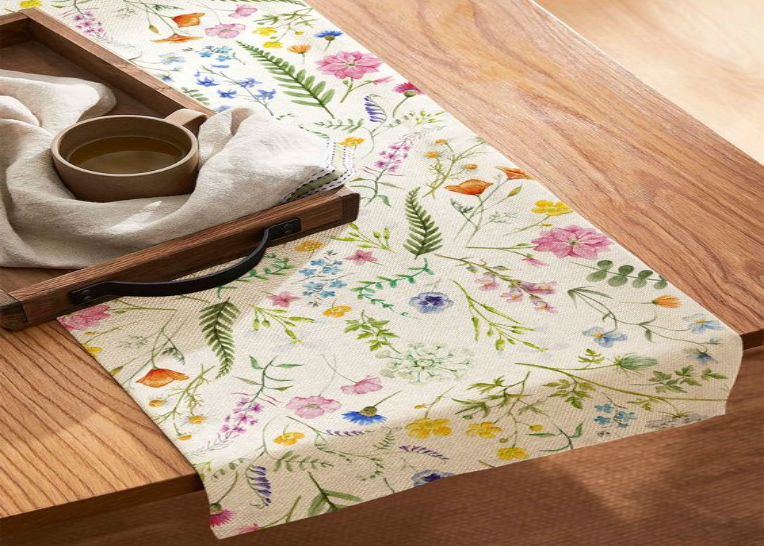 When in doubt, go floral. These designs fit perfectly well with almost any and every design aesthetic. With e-commerce easily accessible, you can opt from the many floral designs available on these portals. You get options like macro images of floral motifs or small, dainty floral designs.
4. Plain Table Runners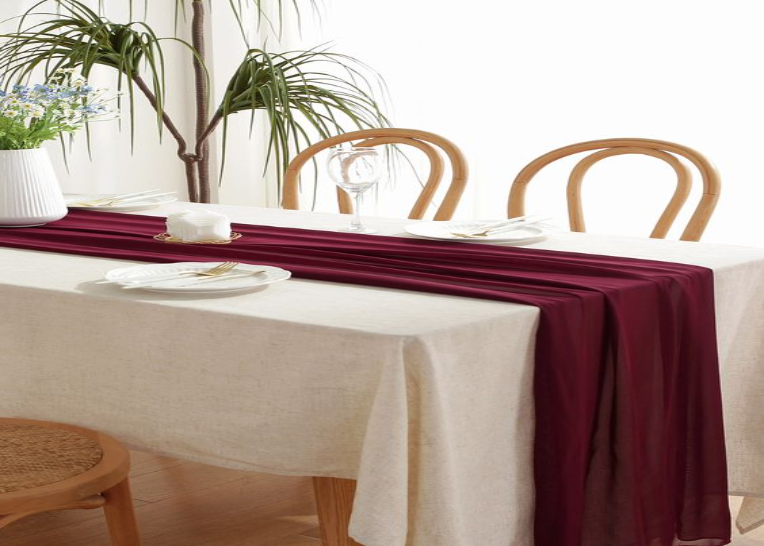 If you are going for a minimalist design, then simple, plain-colored table runners are the safest options. The color block defines space and makes the home look good. Plain table runners on round tables offer you the option of having any and every design seamlessly. Completely transform your home with a minimalistic design by opting for bold plain table runners on round tables.
5. Modern Table Runners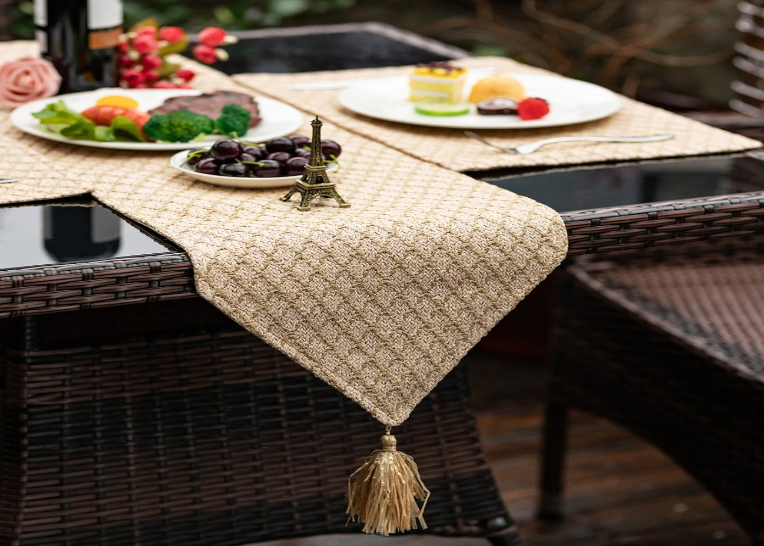 Adding a unique element to your home demands having unique table runners. Generally, traditional table runners are preferred. However, if you want to add a unique touch to your home, opt for modern table runners. These can come in artsy designs, unique motifs, geometric styles, and more. The world (or the internet) is an oyster when it comes to choosing the right kind of design.
6. Table Runner with No Tablecloth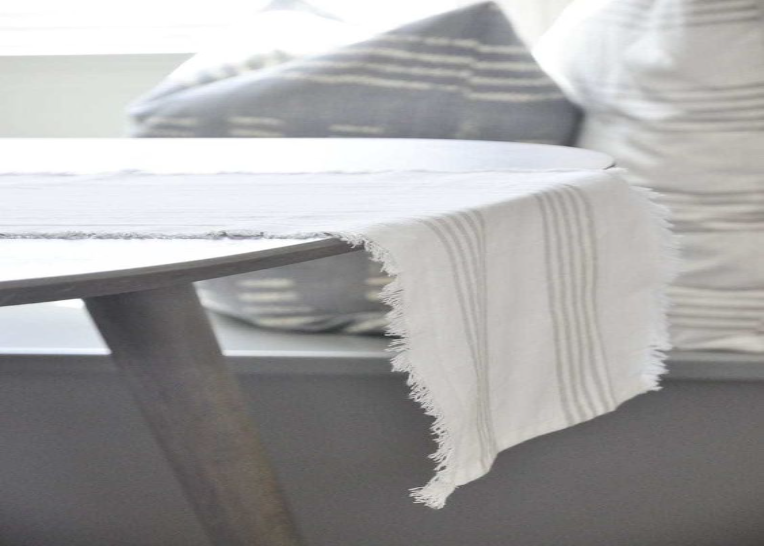 Usually, table runners are an added accessory to a tablecloth. You have complete reign over choosing table runners without a tablecloth. It adds a modern touch to your table set-up and looks stylish. It gives off a more homely, casual feel to it. If you are staying in a modern, boho-styled home, opt for a unique and statement-piece table runner.
7. Sequinned Table Runner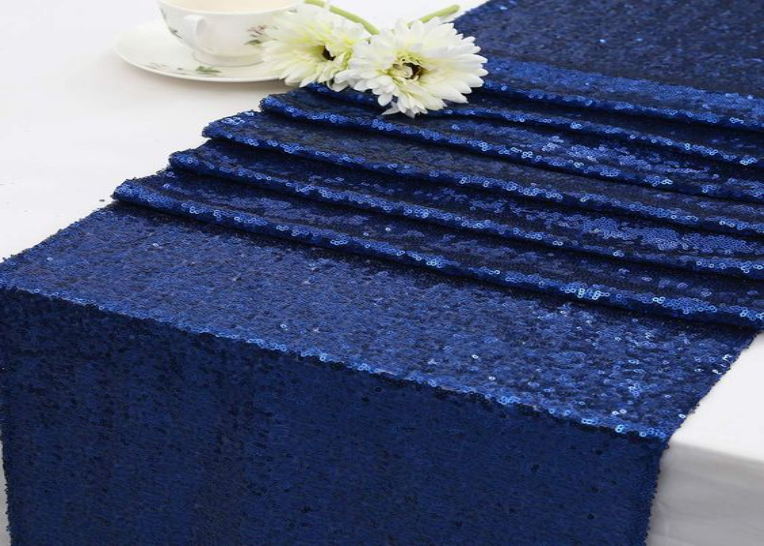 When you want to add some oomph to the party without going the traditional route, try sequins. Sequinned table runners add bling and dazzle to your party while still keeping it chic and civilized. Choose from the various colors of sequins to choose one that matches your theme the best.
Things to Note During Table Runner Styling
Styling your table runner is more than just finding the right design idea. Small elements also play to play an important role in the final look. This includes
Understanding Table Runner Length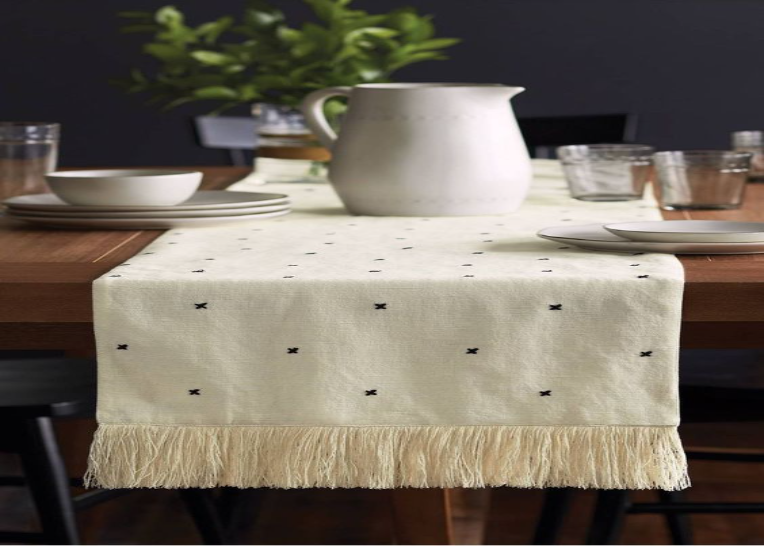 Table runners have been designed so that a part of the fabric hangs out from either end of the table runner. But too short and looks like a big mistake, too long, and it can seem like a hindrance to the guests. One wrong pull could mean chaos for the whole table. Therefore, understanding the right table runner hang length, especially for round tables, is very important.
The general rule of thumb is that the table runner must hand about 6 inches longer than the table cloth. However, in some cases wherein you have big table set-ups for events of the likes of it, you can choose to have a 10-inch hang too.
Repurposing Short Table Runners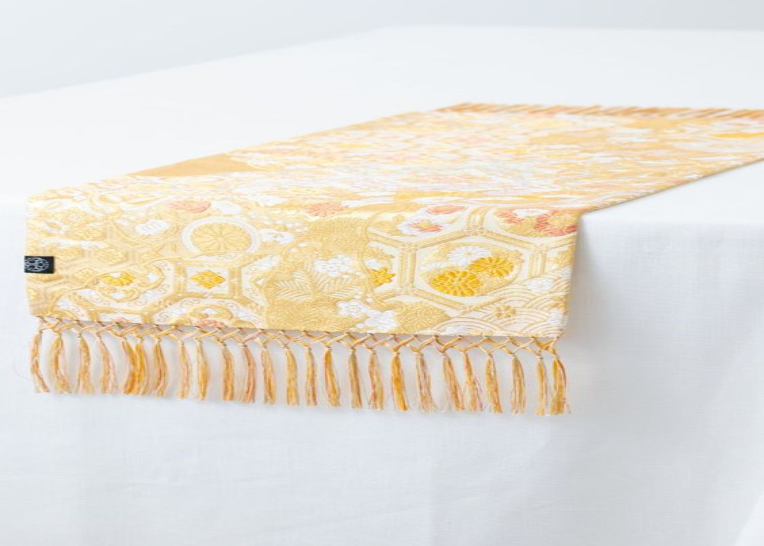 If you have already purchased a short table runner or have repurposed another fabric into a table runner, the length can be played around with. You can fold it and place it in a way that acts as a table runner or cloth for the centerpiece.
In general, table runners are meant to accentuate the decor and aesthetic of the table. Therefore repurposing short table runners as an added element for the centerpiece is an amazing option.
Ways to Accessorise Table Runners
If you have chosen to invest in table runners on round tables, you definitely have aesthetics on your mind. If so, it is best to understand which elements are complete or marry into the full look of your table. You can add various elements and accessories to your table runner or table set-up that will complete the look of your table decor. Here are some ways to amp it up.
Flower Affair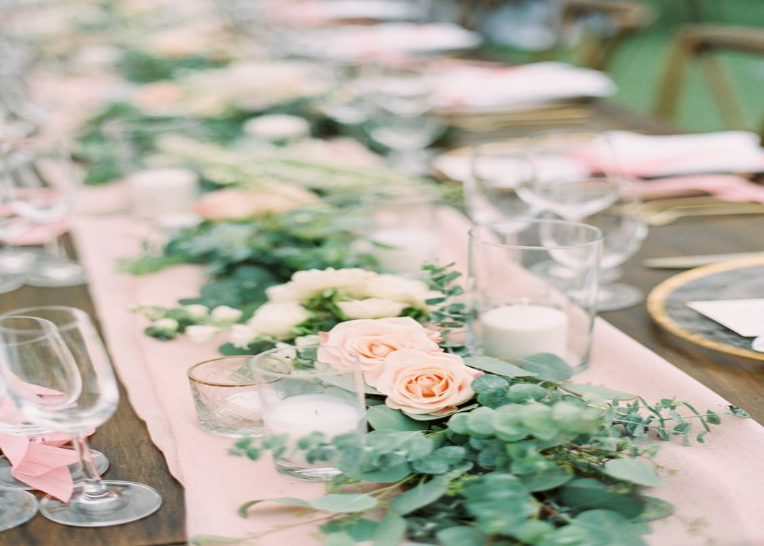 Using flowers is a sure shot at grabbing some attention and making your table Instagram-worthy. You can choose to opt for fresh flowers or faux flowers depending on your budget and aesthetic vision. If you are someone who likes the touch of real flowers, then fresh & fragrant flowers are great. If you prefer a one-time investment, then choose faux flowers.
Candles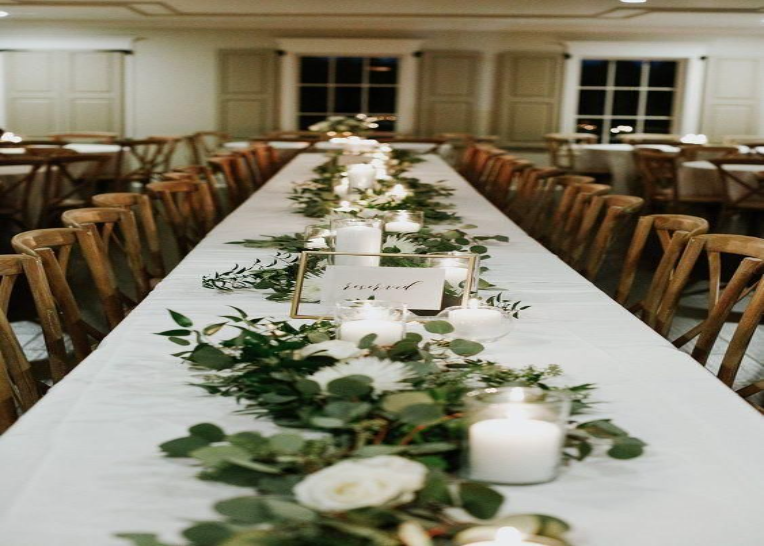 The words candles and dinner dates go hand in hand. Whether it is a chill night with friends or a dinner date planned with that special someone, candles can always transform your home. Opt for fragrant candles or just aesthetically pleasing ones on stunning candle stands to complete your look.
Wooden Boards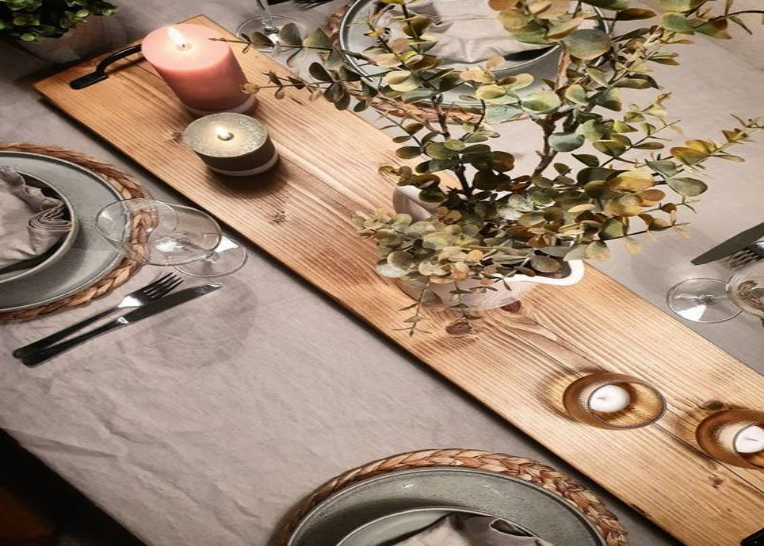 Go beyond simple wooden boards; choose pretty trays, charcuterie boards, and tiled set-ups for your round table. It adds some definition to your space, is a good place to keep our food, and looks stunning. You can now get presentable wooden boards to add to your final look.
Plants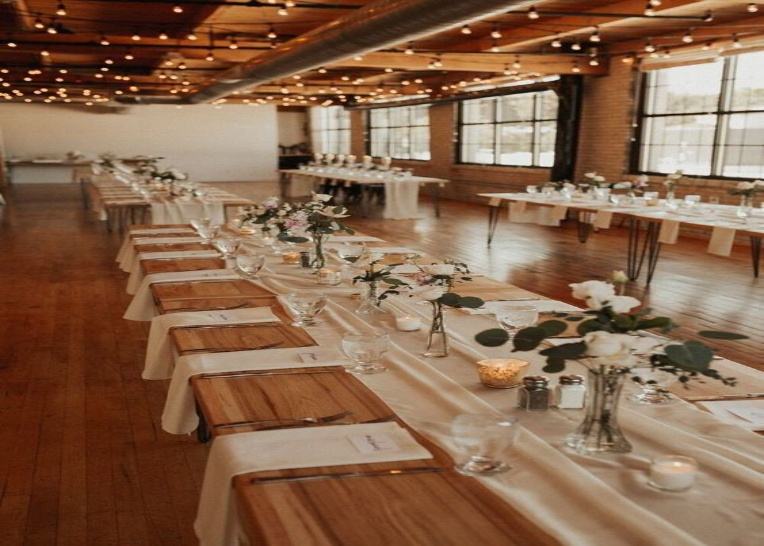 You don't need a full-blown mini garden on your table. However, you can opt for small hydroponic setups that can level up your table set-up game. You can also choose from basic small planters to faux plants as a way of making your table look greener. It gives your table a very fresh and rejuvenating vibe.
Conclusion
Your home is a culmination of tiny little corners and spots that have their own unique taste and personality. Designing your table set-up allows it to be a warm & inviting place that harbors conversations.
Paying attention to detail while choosing table runners on round tables and prepping it up with accessories can make your dining table a great Centrepoint for your home.
From having quiet conversations over dinner to hosting grand house parties, table runners add to the vibe through it all. Choose from the stunning table runner ideas and ensure your table design isn't overlooked.
Prepping this space up well can make a complete difference in the look and experience your home offers.
Frequently Asked Questions
What is a Table Runner?
A table runner is a piece of fabric that is usually rectangular in shape and is placed in the center of the table. It has an overhang of about 6 inches on either side. It is used as a way of adding to your decor aesthetic.
Can You Use Table Runners for Round Tables?
Yes, table runners can be used for round, square, and rectangular tables. You can use table runners for tables of any size, shape, or form. While adding table runners to square tables or rectangle tables is more common, it can be used for round tables as well.