Are you planning to buy a house to spend time with your family? Bi-level and split-level houses from the 60s are good options to consider when you are looking for a cozy yet spacious space for your family. These houses have multiple stories, which provide the owner with different floor plans.
Are you one of those who have heard of bi-level homes and split-level homes several times but yet not aware of what exactly they are? No worries, let's get an understanding of all about bi-level houses and what makes them different from split-level houses. Bi-level homes are often mistaken to be the same as split-level homes, but they have entirely different floor plans.
A bi-level house has two floors with accessibility from a single main door which makes it different from a split-level house that has three or more floors.
Let's understand what a raised ranch house is with its key features.
Overview of Bi-level house
A Bi-level house consists of a two-story house and a ranch where the upper level of the house is fairly above the ground while the lower level is underground. It is also known as a raised ranch house.
The lower level of the house is elevated enough so sunlight can get in through the windows. Once you enter the front door, there is a staircase with half the stairs going upwards and the other half down to the bottom level. The front entrance is at the ground level, and the upper floor of the house has a living room, kitchen space, bedrooms, and bathrooms.
The underground floor usually has a living space with a laundry room and a drive-under garage and is generally considered the basement. This floor design gives the family enough space yet keeps them all connected with each other dividing different rooms of the house on both floors.
The bi-level house allows easy access to all the other parts of the house. The division of the house into two stories is why this type of house is called a Bi-level house.
Difference Between a Bi Level House and a Split-Level House
Suppose you are planning to buy a house but are confused between the two models, i.e., Bi-level and Split-level houses. Then take a step back and understand the major difference between both of them.
The common characteristic that creates confusion between the Bi-level and the split-level house is the number of floors or levels. But that is what marks the major difference as well; a Bi-level house has only two floors, while a split-level house can have three to four levels.
Another difference is a Bi-level house is ranch styled, while split-level houses come in a variety of styles.
A bi-level house has a main entrance with stairs splitting both floors, while a split-level house is staggered in a lot of ways and has a wide number of floor plans.
Both the houses were popular between the 60s to 80s yet still can be seen in the market. After thorough research and understanding, you can choose amongst them according to your family size and requirements.
Positives and Negatives of a Bi-Level House
Now, we have got a fair understanding of what a bi-level house is and what are the differences between a bi-level and split-level house. Every coin has two sides; in the same way, there are some pros and cons of a ranch house as well. Both positive features and drawbacks of a raised ranch house are discussed below.
Positives of The House
Provide privacy to the families
Affordable housing option
Easily accessible with less number of floors
Multi-usable basement
Quite spacious
Separate garage
Negatives of The House
Excessive use of stairs to commute in the house
Not suitable for big families
Difficult to sell due to its structure
One can outgrow style quickly
Renovating a Bi-Level House
Looking at a raised ranch house, most people decide to give it a makeover to give it a fresh look to the house according to them. Working to renovate a Bi-level home needs a good design skill set to level up the look and aesthetics of the complete house. Some areas that can be revamped to give a bi level house a total makeover are discussed below.
Some changes here and there make the house a good deal if you are planning to sell the property or if you just bought one and are trying to make it homely.
Planning and executing the renovation of the house can be quite hectic, but some of the ways discussed here will help you get a fair idea of what the options are.
1. Re-Modelling the Exterior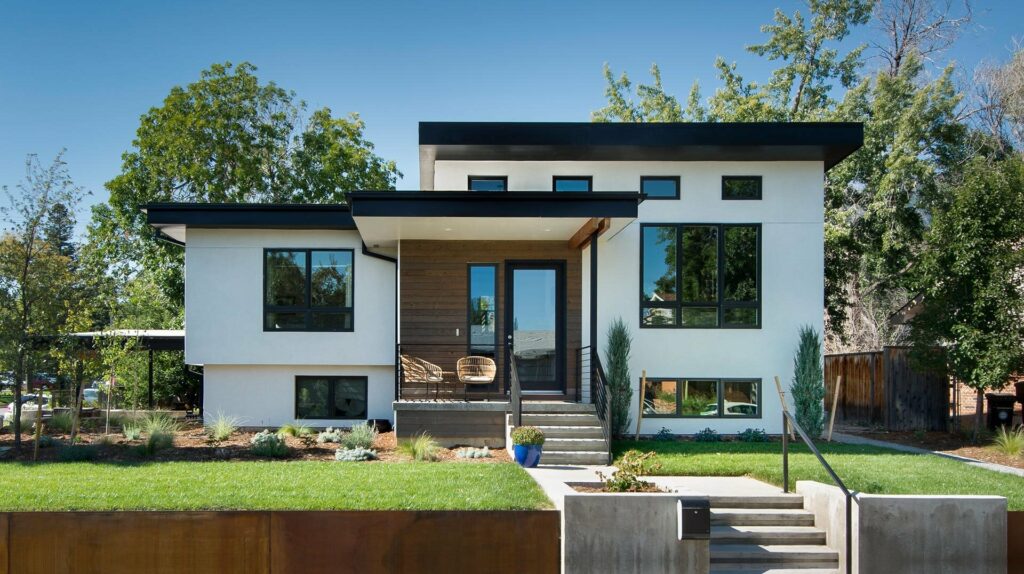 Whenever it comes to giving a makeover to your house, everyone thinks of updating the exterior first. Making a few changes on the exterior gives a touch-up and fresh look to the property. In the case of Bi-level houses, the exterior of the ranch-style homes is usually built with wood, bricks, or plaster.
The basic change can be done by giving the exterior a new paint look. One can always remodel their house with their imaginative ideas or by having references from their neighborhood.
2. Creating Another Entrance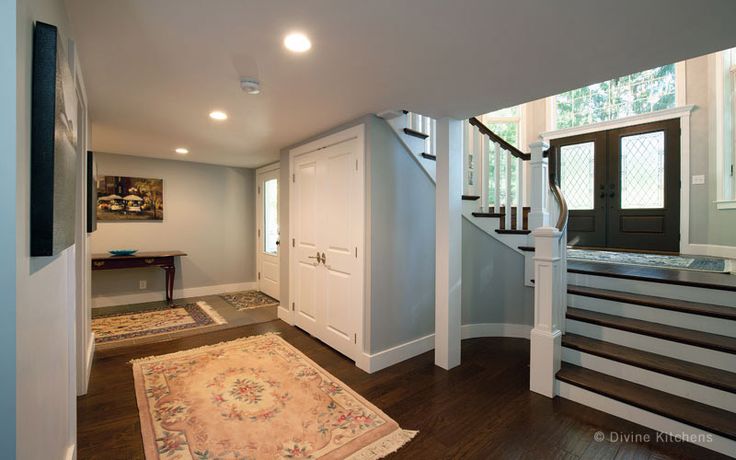 The bi-level houses have a single entrance in front of which, when they enter, are the stairs, going upwards and downwards for the two levels. While remodeling the house, one can create another entrance that opens up in the living room like in other houses. The entrance can be made to the ground level giving a new shift and normal pathway into the house.
3. Updating the Decor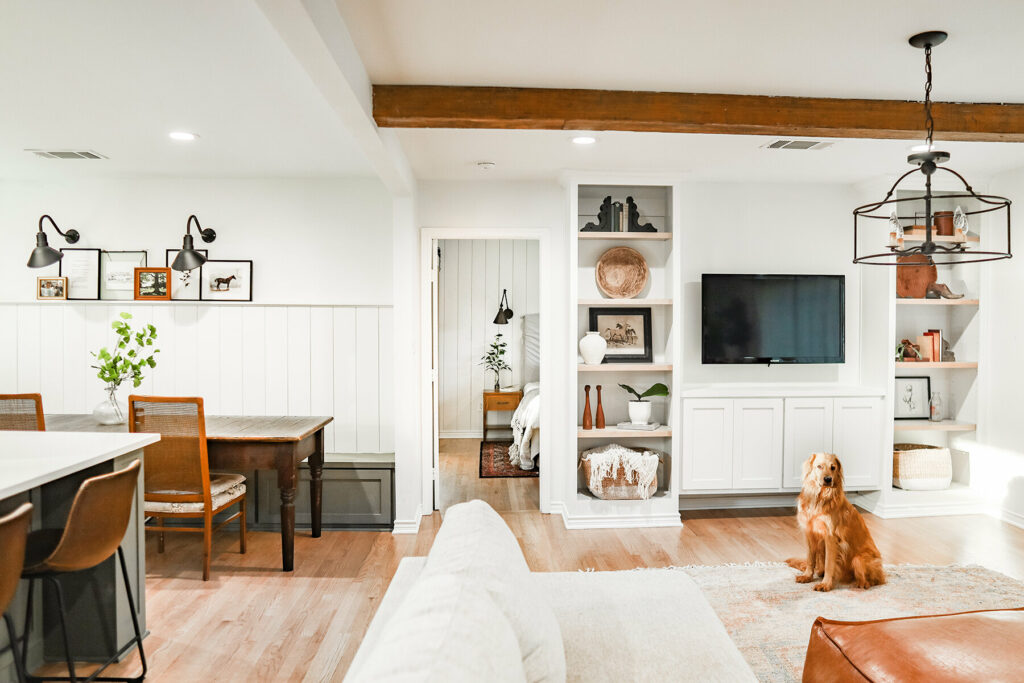 Updating the decor help one of the biggest hurdles all bi-level house owners face, i.e., Outdated decor. The bi-level homes were most popular from the 60s to the 80s, so they carry the legacy of the decor of that era. From back that time and today, there has been a massive change in house designs, and updating the decor will help in selling the property as well.
Some of the decor ideas used earlier were the wooden paneling on the walls, fluffy carpets, and big wallpapers. Simple changes with these things will give the raised ranch house a fresh and new look.
4. Making Additions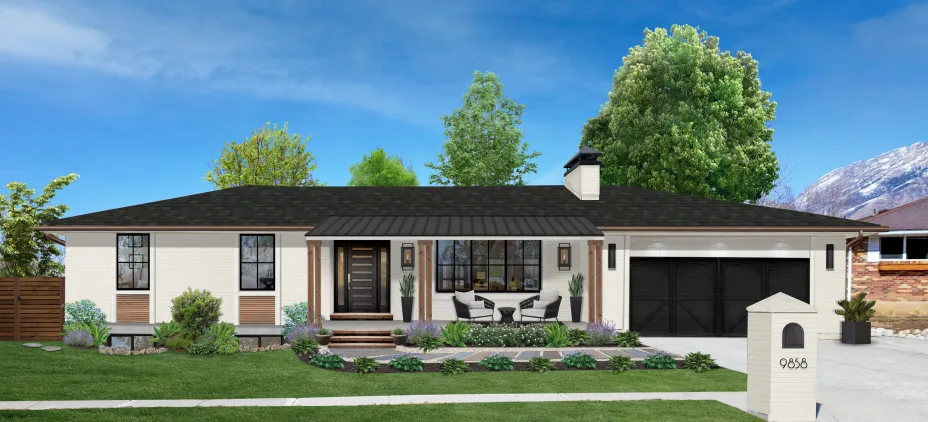 Making additions to a bi-level house is an excellent option as they are simple to add and can be done in multiple ways. One can look around at the possibilities of making new additions to their bi-level house, such as converting the garage, addition in the backyard, or a sunroof in the front of the house.
These little additions will enhance the visual appeal of the house and will also boost the value of the house.
What Makes a Bi-Level House Difficult to Sell?
The Bi-level house has major limitations as compared to other modern house styles popular nowadays. The major limitation is an entrance with stairs in front halfway up and down, making it difficult to remodel.
This makes it difficult for people to buy or rent bi-level houses as a staircase just in front of the main gate makes it quite unpleasant to look and stay. Due to this reason, it is not preferred by people and makes them avoid buying a ranch house.
Some other downsides are less space than a regular two-storied building and limited natural light in the basement. All these features make it difficult to sell a bi-level house or for a person to buy such a house, irrespective of the locality or the market value.
Although there are a number of limitations of a bi-level house, there are a number of attractive features of the bi-level house that appeal to a lot of people, such as more privacy, affordability, and spaciousness. Now that we have a fair understanding of raised ranch houses, it will be easy to decide to buy one and renovate it in unique ways.
Summary of Bi-Level Houses
In this blog, we have got a proper understanding of what makes the ranch house not an appealing offer to most people to choose. With all the information discussed above, you are well-versed with all you need to know about a bi-level house and how to give a complete makeover to a 60s ranch-style house.
So, what are you waiting for? Your search for an affordable housing option with more privacy for your family and more space is over, with the solution being Bi-level homes. Now you can make a decision on getting yourself a new yet old, popular housing space by buying a Bi-level house.
With more and more modern house designs available, these houses have lost their demand.
But for people looking out for a private, affordable, and quite spacious house with multiple levels, a raised ranch house is what they can rent or consider buying with all the perks mentioned above.