A kitchen is the heart of the home since it helps us to enjoy happy meals and live a healthy lifestyle. Due to its elevated utility and the visual appeal of a well-designed kitchen, it is even more adaptable.
In addition to being a location for cooking, the kitchen doubles as a gathering area and extra storage space. It would be more beneficial in many ways and increase its adaptability if you included a kitchen island.
But what is a kitchen island? The kitchen island is a multipurpose piece that is usually located in the center of the room. It can be customized for storage solutions, and used as a dining table or countertop for cooking meals. Kitchen islands are the ideal place to reflect your individual style in interior design.
You can customize the overall appearance, such as design, shape, size, color, and theme, according to your taste.
Why Should You Go for Kitchen Island?
A kitchen island's primary functions are to increase workspace and storage. A countertop is usually placed in kitchens, allowing for food preparation, cooking, and serving. Cookware, utensils, and pantry items can all be easily stored in the base of an island, which often has cupboards, drawers, or open shelves.
It can serve as a gathering sport within the house as well. It offers a hub for family gatherings and guest socializing and is an ideal place for casual conversations.
If you have an open-concept kitchen living design, it can also be thought of as a dining room.
Some Amazing Kitchen Island Decorating Ideas
1. Statement Countertop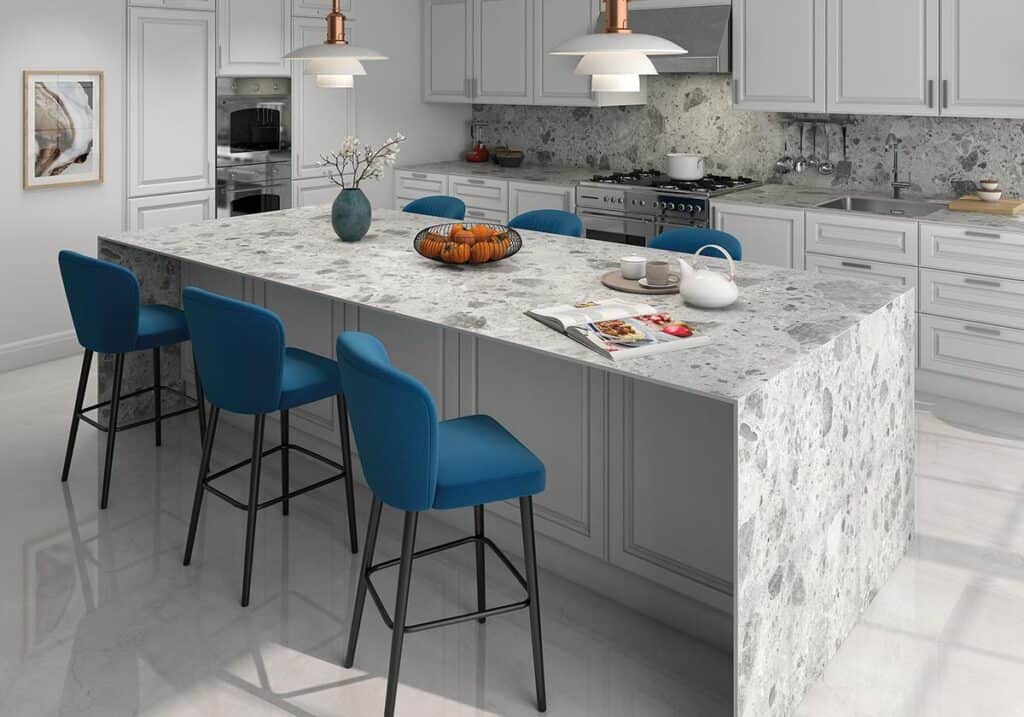 Statement countertops in kitchen designs are the heights of fashion and refinement. These lovely surfaces serve as the room's focal point, adding a touch of elegance. Whether you prefer simple designs or intricate patterns, statement countertops are sure to make an impression.
There are several materials to choose from when creating the perfect countertops, including exquisite marble and striking quartzite. These surfaces' individual colors, designs, and textures allow for customization too.
Whether you go for a vibrant and exotic granite countertop or a sleek and minimalist concrete surface, statement countertops have the power to transform a kitchen into a beautiful space. They provide many opportunities to showcase your personality and taste, leaving a lasting impression on visitors.
2. Ceramic Fruit Bowl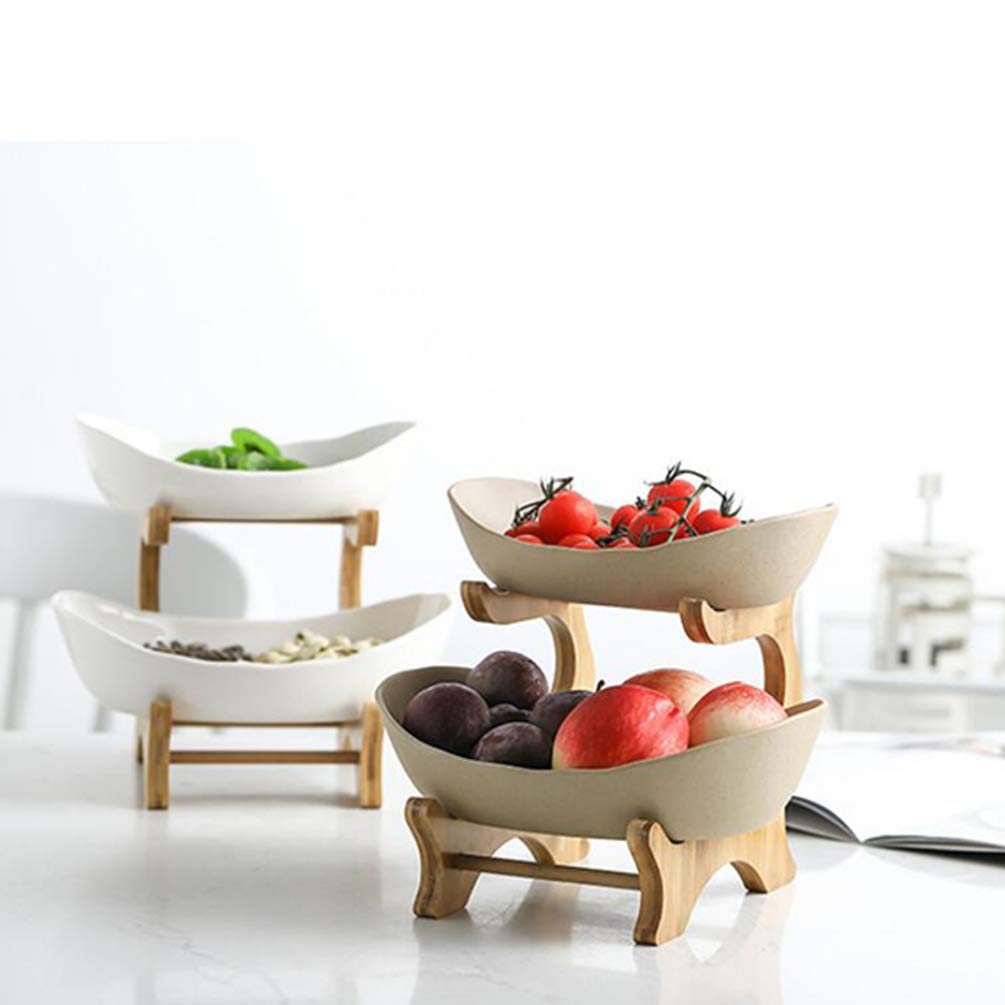 A ceramic fruit bowl is one of the best kitchen island decorating ideas to go for. Its beautiful and artistic design adds texture and a splash of vibrant colors to the space, creating an eye-catching focal point. With its striking design and vibrant gaze, it gives the kitchen island a bit of originality and personality.
Therefore, including this decorative piece in kitchen island decorating ideas will improve the kitchen's overall style. You can choose a vibrant and colorful ceramic fruit bowl or a more delicate and natural design.
It's a simple yet effective way to enhance the beauty and elegance of your kitchen island while providing a practical place to store food items.
3. Show Stopping Vases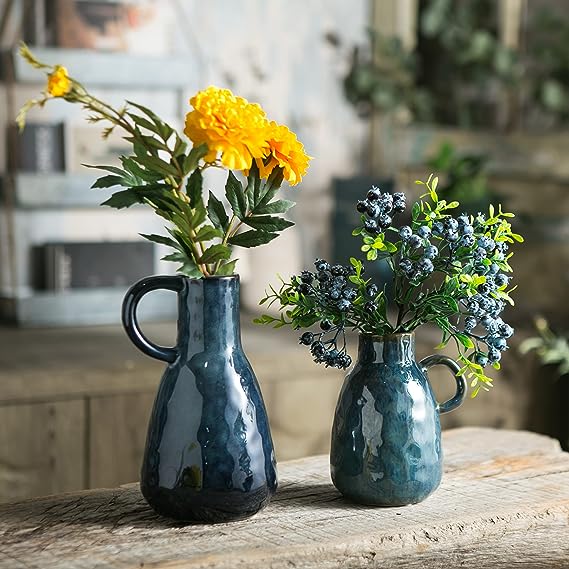 It is a truly wonderful concept to use eye-catching vases as part of kitchen island decorating ideas to add charm and elegance to your surroundings. Vases are quite noticeable items due to their color, design, size, and artistic appearance. These are available in various materials, such as metal, wood, ceramic, glass, etc.
With these versatile vases, you may experiment with various textures, patterns, and finishes to suit your taste and interior design preferences. You can use real flowers, decorative branches, or an empty vase to show off the vase's artistic appeal and versatility.
Make sure your kitchen island and its surroundings are complemented by the design, color, style, and material of the vase you choose!
4. Seasonal Atmosphere with Dinner Set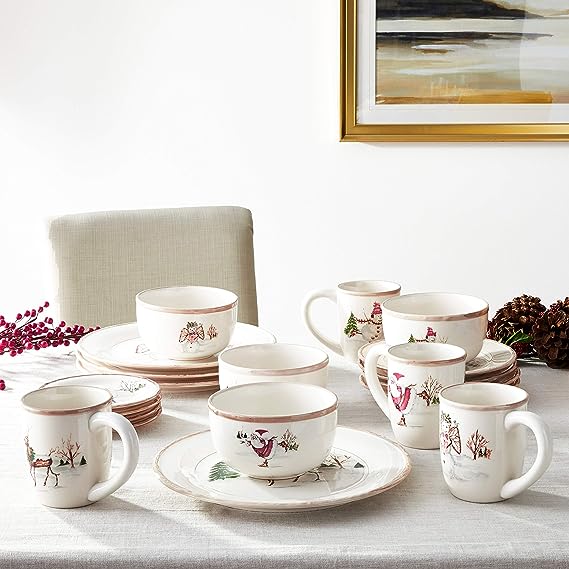 A wonderful approach to add elegance to your kitchen space is to set the dinner table on the kitchen island. By carefully selecting dinnerware and decor that reflects the current season, you can enhance the overall aesthetic and bring a festive touch to your kitchen.
All you have to do is choose a dinner set that goes well with the current season! Choose dinnerware, dishes, plates, and bowls with a seasonal color palette and pattern. Use cozy hues, earthy tones, and rustic patterns for the fall season, and go for icy blues, silver, and snowflake patterns in the winter.
Along with dinner sets, consider adding seasonal touches and accessories to your kitchen island decorating ideas. This may include little figurines or decorations, ornaments with themes, seasonal flowers, and candles.
5. Candle Holders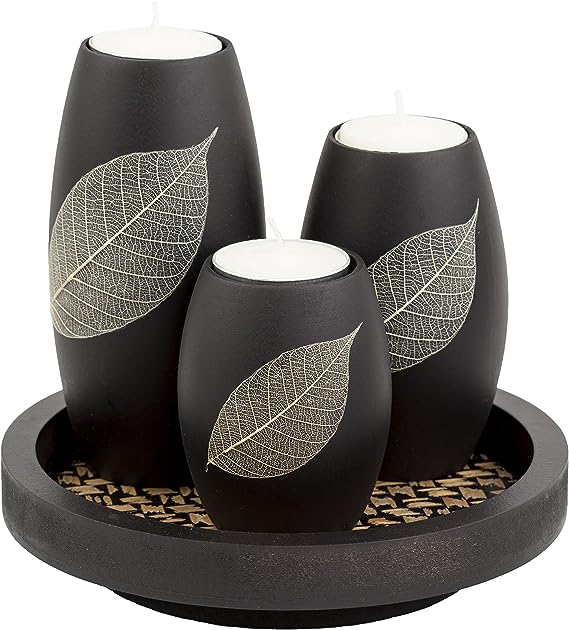 The candle holder is a one-of-a-kind creative object that adds warmth, ambiance, and refinement to the surroundings of the kitchen island. It adds elegance throughout the day and lights up the entire space with a warm ambiance at night.
Due to the wide variety of styles, materials, shapes, and sizes available, you can choose the perfect candle holders to match your kitchen island decor.
A cozy and soothing environment is instantly produced by placing candle holders on the kitchen island. They can serve as stylish accents that tie together various design elements and give the impression of coherence.
Aside from being aesthetically pleasing, kitchen island candle holders also have practical benefits. More lighting options are added, particularly for candlelight dinners or gatherings, and a pleasant environment for a cozy mood set up.
6. Tea Set to Enjoy Your Evenings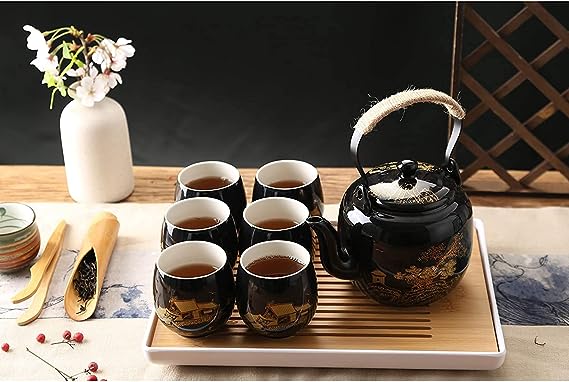 To brighten your evenings and create a peaceful atmosphere, you can choose a decent tea set for your kitchen island. It encourages you to have a relaxing sip of tea and enjoy a pleasant time in the kitchen. It gives a chance to relax and refresh with calming rituals of brewing and enjoying the evening tea with family.
Placing a tea set on your kitchen island may create a space for relaxing and enjoying tea ceremonies. Place the teapot and cups on a pretty tray or decorative plate to keep things tidy and aesthetically pleasant.
Consider putting a small container for tea bags or loose tea leaves, a spoon, and a tea infuser for convenience. Spending your evening by adding complementary elements, such as a small tea station, might be more convenient.
Place a bookshelf near or within the kitchen island to add company to your solo tea time.
7. Indoor Herb Garden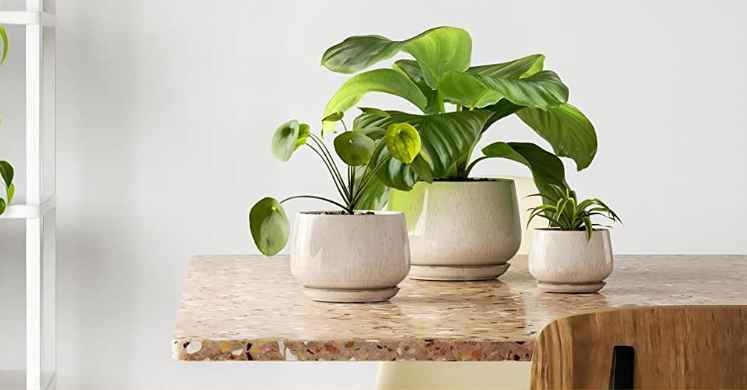 The use of indoor plants in your kitchen is one of the lovely kitchen island decorating ideas. These not only provide greenery but also purify the air, which reduces stress and makes people relax. Overall, the indoor plants produce a pleasant atmosphere that consistently makes you feel more relaxed.
When choosing a plant for your kitchen island, consider low-light requirements, as kitchen areas usually receive little natural light. Peace lilies, Pothos, Snake plants, and ZZ plants are a few common options to place in the kitchen area. These plants are renowned for their ability to flourish in a variety of environments.
The plant's eye-catching textures and vibrant green leaves can serve as an attractive focal point and raise the aesthetic value of your kitchen. Additionally, their presence can boost productivity and vitality, enhancing the comfort and value of your kitchen.
8. Pendant Lighting
Adding lighting is a fine idea to lighten up the kitchen island! Pendant lights, mood enhancers, highlight every feature of your kitchen island and create ambient lighting. They come in a variety of styles, dimensions, and materials, so you can choose the ideal match for your kitchen island.
By hanging pendant lights over the kitchen island, you can make a statement that draws attention and gives the room elegance. By illuminating the kitchen area where you cook, chop, or carry out other kitchen-related tasks, they offer task lighting. Additionally, creating a warm and inviting ambiance elevates the mood in the kitchen space.
Pendant lights must be installed and arranged properly to get the desired aesthetic. Also, consider the height at which lights should be held to avoid obstructing views or interfering with island activities.
9. Kitchen Island Decorating Ideas with Seating Options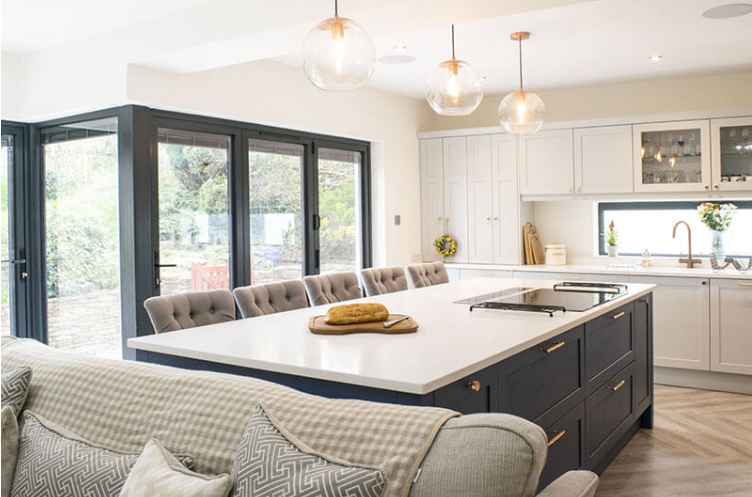 A kitchen island with seating options is a flexible and practical addition to any kitchen space. They create a comfortable and functional dining area, eliminating the need for a separate dining table in smaller kitchens or open-concept living areas.
When considering kitchen islands with seating, there are various design options to take into consideration. To make space for bar stools or chairs, a typical solution is to extend the countertop or add an overhang to one of the island's sides.
While cooking a meal, the cook can have a chance to meet with guests or family members, which allows easy conversations and creates a more friendly environment.
Depending on its size and shape, a kitchen island can fit a certain number of chairs. A smaller island can only fit 2 or 3 chairs, whereas a large island can have space for four or more chairs. If you opt for adjustable or folded chairs, it would be more convenient for moving or replacing.
10. Add Floating Shelves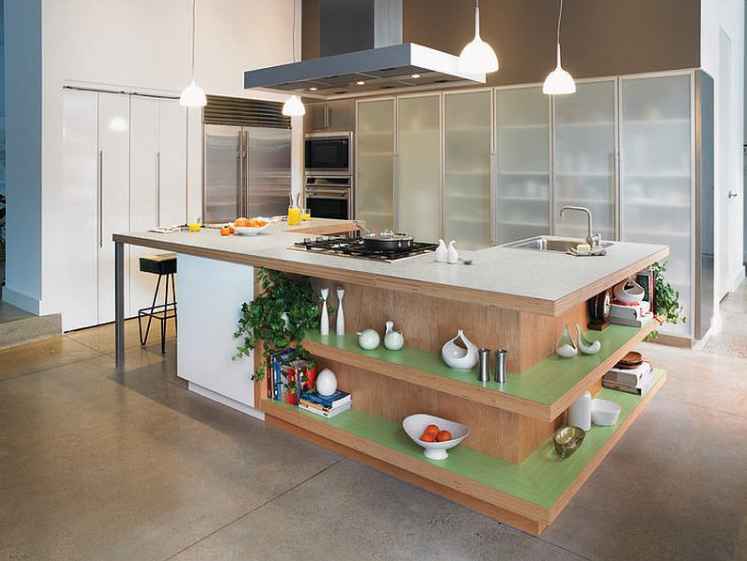 With their combination of aesthetics and usefulness, floating shelves are a fashionable concept for kitchen island decorating ideas. Since they give off an open, spacious impression that allows you to exhibit favorite dishes, cookbooks, or decorative figures, they can be a popular alternative for modern kitchen designs with additional storage space.
Before incorporating floating shelves, consider the kitchen island's general style and materials; you can set up on one or both sides of the kitchen island, depending on your preferences and the amount of space available.
Height and space between shelves should be considered to accommodate various objects and allow for easy access. Also, it's important to follow proper installation procedures to ensure the shelves are firmly fastened to the kitchen island.
11. Go for Contrast Color Combination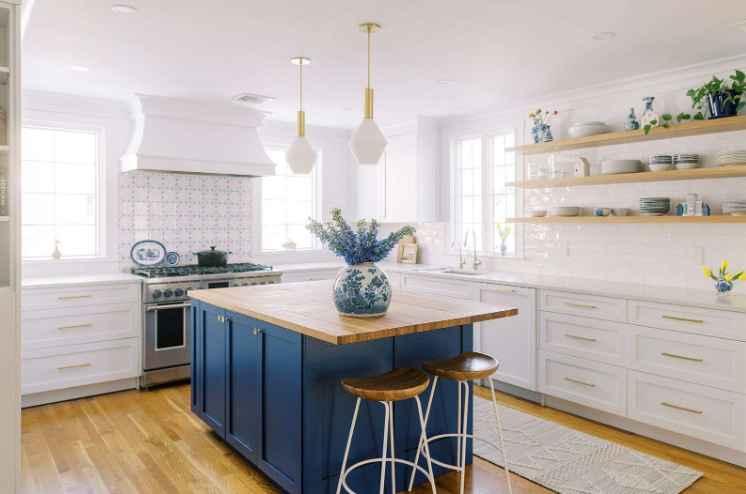 The color combination is one of the most crucial aspects of kitchen island decorating ideas. To improve the overall look of the kitchen island, it is essential to create a remarkable aesthetic appeal with colors.
When selecting a contrasting color combination for the island, consider the existing color theme of the kitchen. Look for the opposite colors on the color wheel, such as warm and cold hues or light and dark shades. As a result, the large islands don't feel heavy and create a pretty display space; you can also use bold colors to highlight the featured spots.
If your kitchen has neutral or light-colored cabinets and worktops, go for strong and bold colors to create a startling contrast. On the other hand, if your kitchen has dark shades, going for lighter or brighter hues may create a stunning aesthetic impact.
12. Opt for Rounded Edges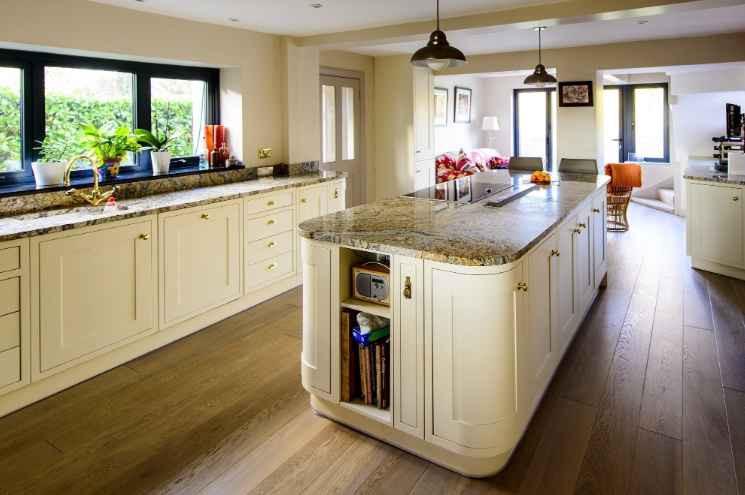 Choosing rounded edges for your kitchen island is a stylish and practical decision that can enhance the space's overall design and safety. Rounded edges offer a more inviting and fluid design that helps soften the complete look of the island.
With rounded corners, you can create a softer, more organic appearance that makes the island the focal point. The kitchen will become a safer place for everyone as a result of the significantly decreased likelihood of accidents and injuries.
Before choosing rounded edges for your kitchen island, consider the materials used and the existing theme. Its also important to know the material's durability, resistance, and maintenance requirements. Whether your choice is a natural stone or concrete tiles, know its characteristics to make good use of based on your needs.
13. Install Double Sinks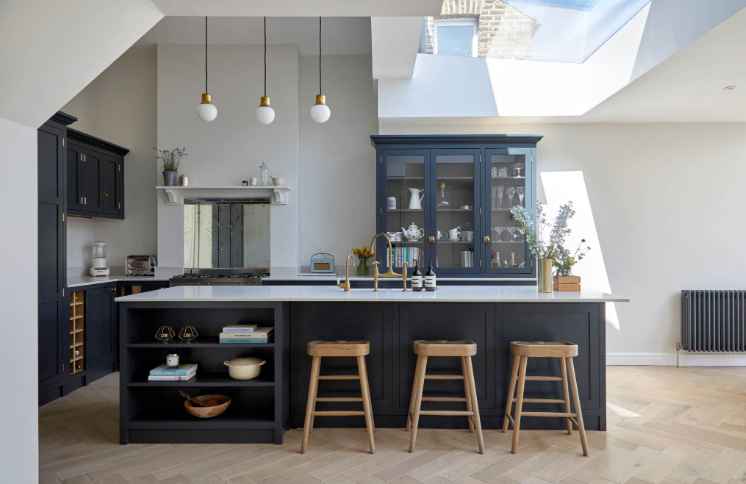 Double sink installation is a stylish and useful kitchen island decorating idea to increase practicality while creating focal points. Using one sink for food preparation and the other for dishwashing allows you to multitask successfully. As a result, it is no longer necessary to go between the various areas of the kitchen, saving time and energy.
The double sink configuration and symmetrical layout give the kitchen island an elegant appearance. It works well for all-size kitchens as it saves space. If you add pull-down faucets, it would be a great add-on to the entire kitchen island.
Practically speaking, this option of having double sinks offers greater organization and cleaning. You can also maintain separate sinks for different tasks to maintain a clean environment and prevent cross-infections.
14. Fix Spotlight Motifs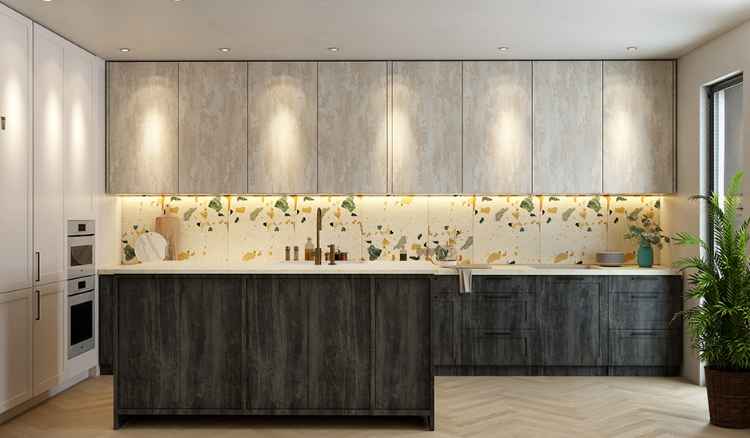 Installing spotlight motifs on the kitchen island is a unique and fashionable concept that gives your kitchen more personality and visual intrigue. By strategically placing spotlights on or around the island, you may highlight specific features, display ornamental items, and create a comfortable and welcoming ambiance in the kitchen.
There are numerous ways to incorporate spotlight motifs into kitchen island designs. These motifs will be a great addition if you want to highlight your island texture. If you want to use them for task-lighting to prepare meals, these motifs suit the purpose. So, you can use it any way that you require based on your need.
Second, spotlight motifs can be used to draw attention to functional aspects like kitchen areas. You can generate good visibility and task lighting by concentrating light on these specific areas.
15. Add Sophistication with Pretty Bottles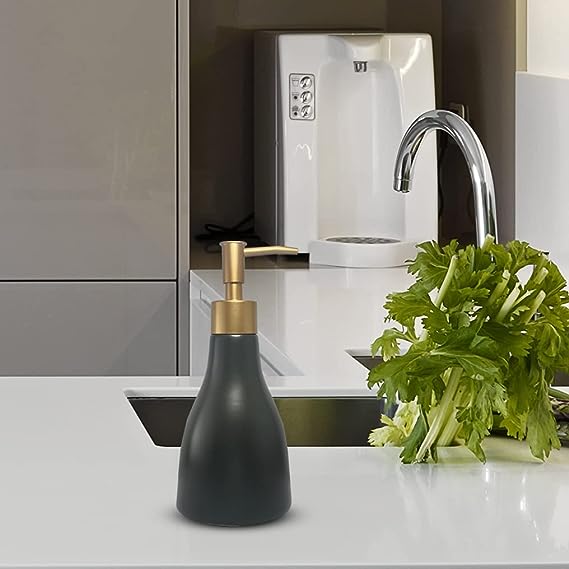 In addition to the kitchen island cabinets, and drawers, there are plenty of options for storage solutions. One of the kinds is placing bottles on top of the island. This is not only a storage option but also a well-known kitchen island decorating idea.
There are various collections in bottles that includes water bottles, ingredient storage bottles, wine bottles, etc. As per your taste and need, you can choose the bottles to add a wine rack on the side of the island or place hand-washing liquids beside the sink. There are also some designer salt and pepper bottle available online; you can opt for them as a decorative piece.
Conclusion
Kitchen island decorating ideas listed above are a few that can enhance your kitchen island's overall appearance. You can customize your decorating options based on your purpose, need, interior theme, and budget. But the above 15 ideas can be a good example and inspire you to create your own style of decorating kitchen island.
From ceramic fruit bowls to storage solutions, you can customize every idea as you like. For example, the size, shape, material, and color that suits your island or in contrast to your entire kitchen.
So, what are you waiting for? Let's have a tour of your kitchen to plan your customization!