Quick DIY projects, complete home renovations, and quick-fix woodwork all share one thing in common: deciding on paint. While every aspect of your renovation is important, the paint you choose plays a direct role in the aesthetics. Messing up the paint job and choosing the incorrect paint can ruin all the hard work you've done on your renovation work.
The first step is to acquaint yourself with the types of paints available before finalizing one. If you have difficulty choosing the right type of paint, then let's get into a deep dive into the paints available.
Paints come in various textures such as matt, glossy, and even satin-like texture. The most common confusion is often between satin vs gloss paint textures.
Let's have a detailed look at the types of paint available and their ideal usage based on the end application.
Common Types of Paint Finishes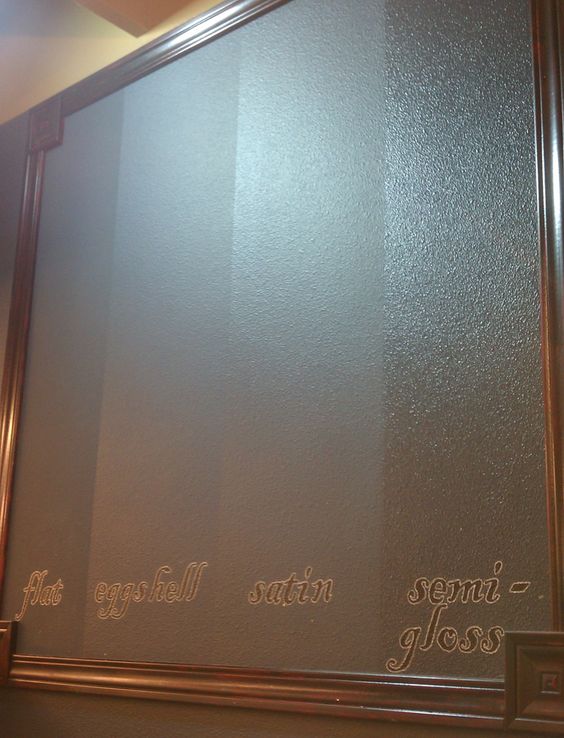 This can be categorized into the following categories.
1. Matt
Looking for a complete matte finish? This paint can be used in areas where non-reflective surfaces are in demand. It offers a smooth finish, is pleasant to look at and touch, and requires comparatively fewer coats. It is often used in dry walls or areas requiring low maintenance. This is commonly used in bedrooms, dining areas, etc. It's easy to clean, especially if it is a washable paint.
2. Gloss
Gloss paint comes in two subcategories. You can choose from simple semi-gloss or high-gloss paint, depending on your preference. The benefit of gloss-like paint is that it offers a very rich and classy appearance. It goes well in modern and contemporary interior design setups. They are easy to clean, easy to maintain, and last longer. However, semi-gloss may highlight stains more easily as compared to other types of stains. High gloss paints are often used for doors and cabinets where they stand out beautifully.
3. Satin
One of the most common paint finishes, used often within the walls of homes due to its shiny pearl-like finish. It has a subtle sheen that makes it amazing to look at without seeming too reflective. The best part about this is that such paint finishes are more effective in resisting mildew and dust, especially because they are much easier to clean in comparison to the other types of paint finishes.
4. Egg-Shell
As the name itself suggests, the finish of this paint is exactly like an eggshell. It has a low sheen or reflection however has a smooth finish. It can be used in corridors or pathways that have moderate traffic. It is naturally more resistant to stains and dust and, therefore, relatively easier to clean too. However, when compared to other paint types, such as gloss or satin, the eggshell paint finish is less appealing in terms of touch.
Satin vs. Gloss
When choosing the right kind of paint for your home, office, or DIY requirements, understanding sheen is very crucial. While gloss may offer a more reflective surface, satin offers a more matt-like but smooth texture.
Satin Finish
When you think of satin, the first thing that probably pops up in your mind is a smooth, nice-to-touch finish. It has a certain amount of reflection but is not characterized by its reflective properties. It often has more to do with the right amount of pigment with slight reflection. Every time you touch it, you have a feel-good, smooth feeling.
Gloss Finish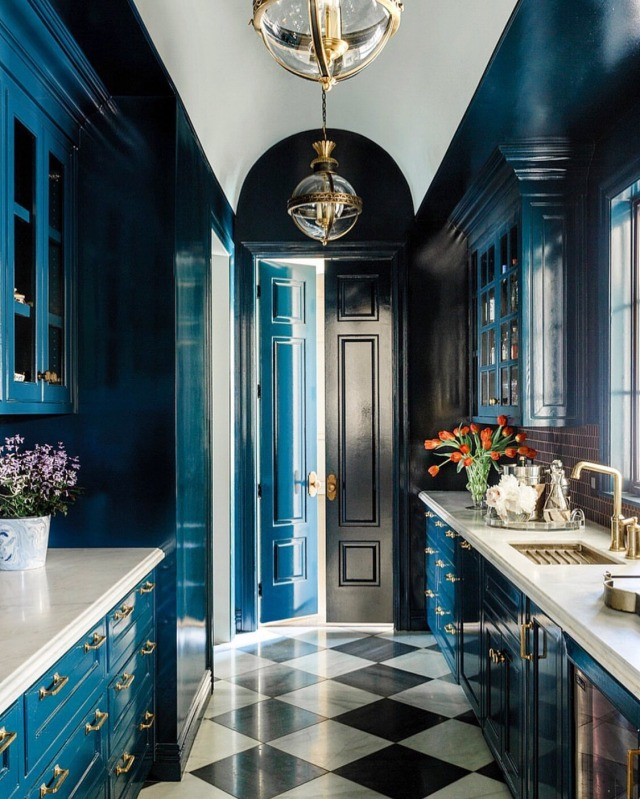 Gloss is all about reflection and shine. However, in terms of touch, it is comparatively stickier than a satin finish. The best part is that you get high durability. When it comes to satin vs. gloss finish, it is observed that gloss finish is more noticeable and grabs attention even in a relatively dark room, owing to the reflection of light.
Differentiating Factors: Gloss vs. Satin
Durability
When choosing paint, durability plays an important role. Both paints behave differently when it comes to managing dirt, dust and grime. Gloss paints are much more durable. They can last long if the wall has been prepared well. The area of traffic also affects durability. With gloss paints, it is easier to do away with any marks or scuffs that may happen. Thus making it a great option for high-traffic areas such as hallways, walls, and even doors, as compared to satin paint.
Cleanliness
Both paints can come in washable variants and therefore are generally easy to clean and wash. However, when compared, it is much more convenient to wash dust or grime off a glossy wall. With glossy walls, you can use some force or pressure to clean up the wall with little damage. Satin paint walls, on the other hand, demand a milder pressure so as not to damage the paint surface.
Application
Both paints are easy to apply. Owing to their consistency, they usually spread well and are easy to apply. However, with gloss, it is more likely to get a shoddy paint job if the painter is not privy to glossy paintwork. Using good quality glossy paint is a good way of ensuring that the final output is in line with the expectation.
Application Areas – Satin vs Gloss
As we have understood, knowing where you can apply which paint can make all the difference in the look and durability of the final product. For instance, gloss paints are ideally used in high-traffic areas such as doors, windows, trims, furniture, etc. While they can also be used in more places, owing to their properties, these are ideally more beneficial.
Whereas Satin finish works best for walls, bedroom ceilings, etc., These can be used in high-traffic areas too. Generally, it has been used for bedrooms, walls, furniture projects, and even the kid's room. This paint is durable enough and washable to withstand such high traffic. They, too, can be used alternatively in other areas.
Because of its low reflection, it is better at hiding any marks, cuts, or scratches that may have occurred. Also, in terms of color accuracy, the satin finish offers a closer selection of colors.
Drawbacks Satin vs Gloss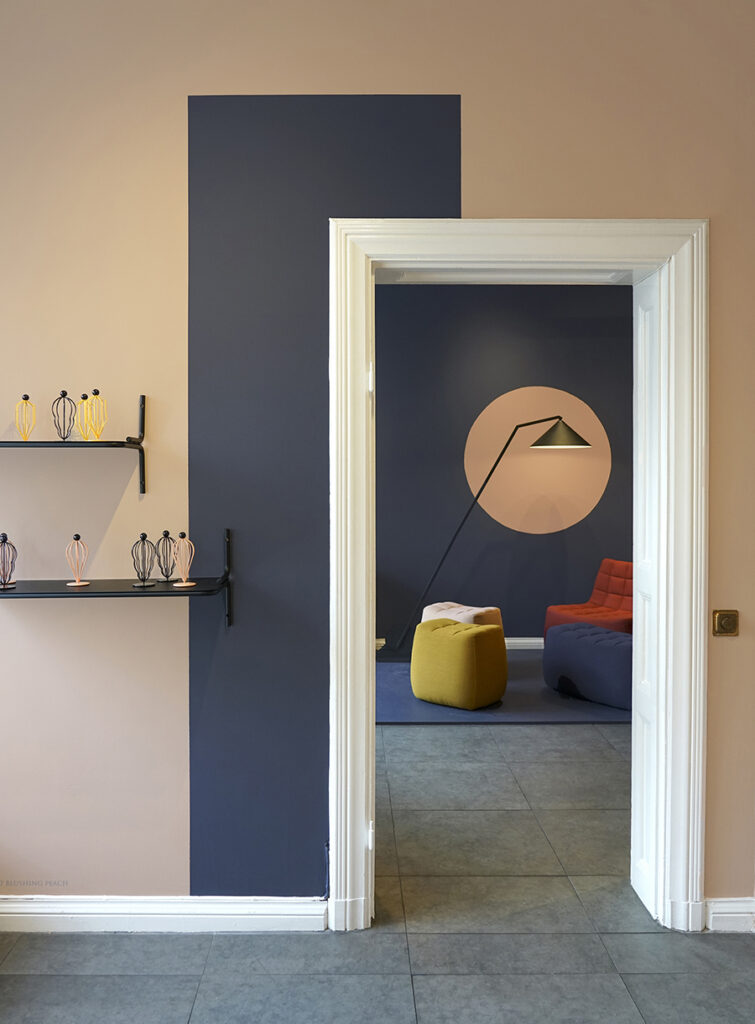 Gloss may have great benefits, but it has one key drawback. Gloss paint, due to its shiny reflective surface, has a way of highlighting imperfections in a pronounced manner. Even small issues with painting can be clearly visible and get highlighted. You need to ensure that the painter does a great job at this task while applying the pain.
A well-painted, well-finished wall looks smooth and velvety. If not, it is bound to draw the attention of anyone who walks into the room. Another drawback is that, in some cases, it can get too distracting and hamper the overall appeal of your room.
For instance, a well-decorated and designed room with extremely high gloss paint on its walls can take away from the overall look. It can become extremely distracting and may even look distasteful. It must be noted that the color or appearance of the gloss paint may also differ based on the lighting of the particular object or wall.
While satin is relatively better at hiding imperfections, it isn't the ultimate solution. It is only relatively preferable when compared to gloss. If you have big marks or dents in the object, then even satin paint cannot do much to hide the imperfections. Another issue is that compared to other paints; they may not be as moisture-resistant or stain resistant.
Even in satin, the issue of uneven paint application may arise. Therefore it is recommended to do a good job of paint application to ensure a seamless end result with high durability.
Key Factors That Matter!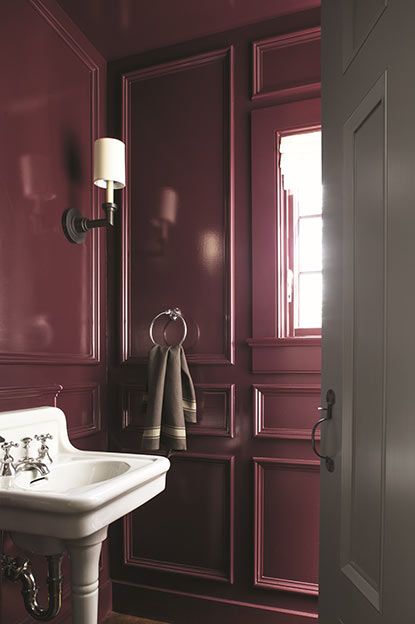 When it comes down to technicalities, there are minor differences between satin vs gloss. Generally speaking, the sheen of the paint makes all the difference between the two. When painted next to each other, gloss offers an extremely reflective surface, whereas satin offers a much smoother and velvety surface.
Gloss paints, depending on the level of gloss, can give a very lacquer-like finish. It is, therefore, ideal to use gloss paints in areas you wish to highlight.
The frames of beds, doors, and windows look brilliant and well-focused with gloss paint. Satin paint has a subtle reflection; it is resistant to wear and tear and handling.
Choosing the Right Brush: Satin vs. Gloss!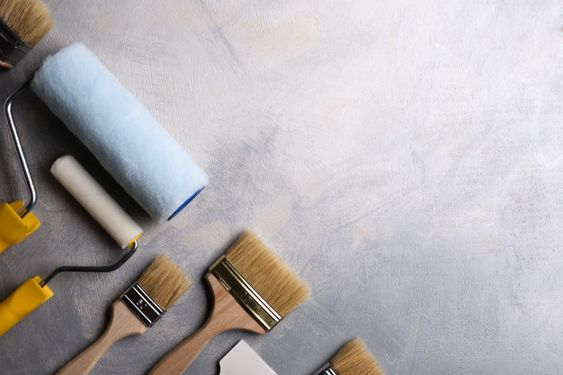 When it comes to choosing between gloss and satin, other factors, such as the type of brush you use, also make a difference.
Brush for Satin Paint
Generally, choosing a nylon or polyester type brush is ideal for satin-type paint. These brushes are preferred because they offer a smooth finish. The bristles play a key role in not leaving brush marks behind. They have a good paint capacity and are, therefore, ideal for satin paint.
Brush for Gloss Paint
For glossy paint, choosing thin brush bristles is recommended. Go for brushes that are made of natural materials, or think of fiber brushes as they are more desirable for glossy paint material. Do not opt for nylon brushes because they have a comparatively thicker bristle which can entirely hamper the end output of a glossy paint job, giving it a poor finish.
Conclusion
Choosing the right type of paint finish is essential if you want to give your space an overhaul. The satin vs. gloss choice can be a confusing one, but make sure you consider factors such as durability, finish, ease of cleaning, and maintenance capabilities.
A glossy paint finish is ideal for a more dramatic or statement item or look or in areas where you want to draw attention. Satin paint is more durable as it does not highlight the imperfections that are bound to happen over the years due to wear and tear.
Making the right choice of paint for your makeover is an important element in determining your finished look. Paint style and texture matching your decor and aesthetic can completely revamp your home!
Frequently Asked Questions
Which is Better, Gloss vs. Satin?
You can make your final choice depending on the end use, application, and durability demand. For durable, easy-to-clean, and dramatic paint, gloss is a great option. It is shinier. However, for paint that lasts longer and can accommodate imperfections, it is advisable to go for satin. It gives a more classy, somber look.
Gloss vs. Satin, Which is Easier to Clean?
Both are relatively easier to clean as they come as washable paints. However, a glossy finish offers more stain resistance. But satin paint is the preferred alternative for hiding dents, marks, or imperfections.
Where Can I Use Satin Paint?
Satin paint is ideal in areas with high traffic and is more likely to get dirty or marked. Satin paints are more tolerant to high-traffic areas as they hide these dents and marks better than other paint variants.