You must have definitely observed people putting more B/W or greyish photos to be more aesthetic. The trend of being aesthetic can either be the clothes you wear or the poses you make for your social media posts. Being aesthetic is the next big thing, and that includes the colors you have on the walls of your house too.
To have an aesthetic look to your home, pewter paint colors come to play. Let's first get to know a little about Pewter. Oxford Dictionary defines pewter as a metal made by mixing tin with lead which was used especially in the past for making cups, dishes, etc.
It usually falls under the gray color group and varies in shade from light to airy dark, warm to cool undertones. The colors can be used to create a variety of looks in any room.
Top Most Popular Pewter Paint Colors in 2023
After discussing everything about pewter paint colors, it's time to know what are the best products from the top companies that provide good quality pewter paints. After thorough research, we came across 2 companies that provide the best quality pewter colors. Those are Benjamin Moore and Sherwin Williams.
So, let's check out the products.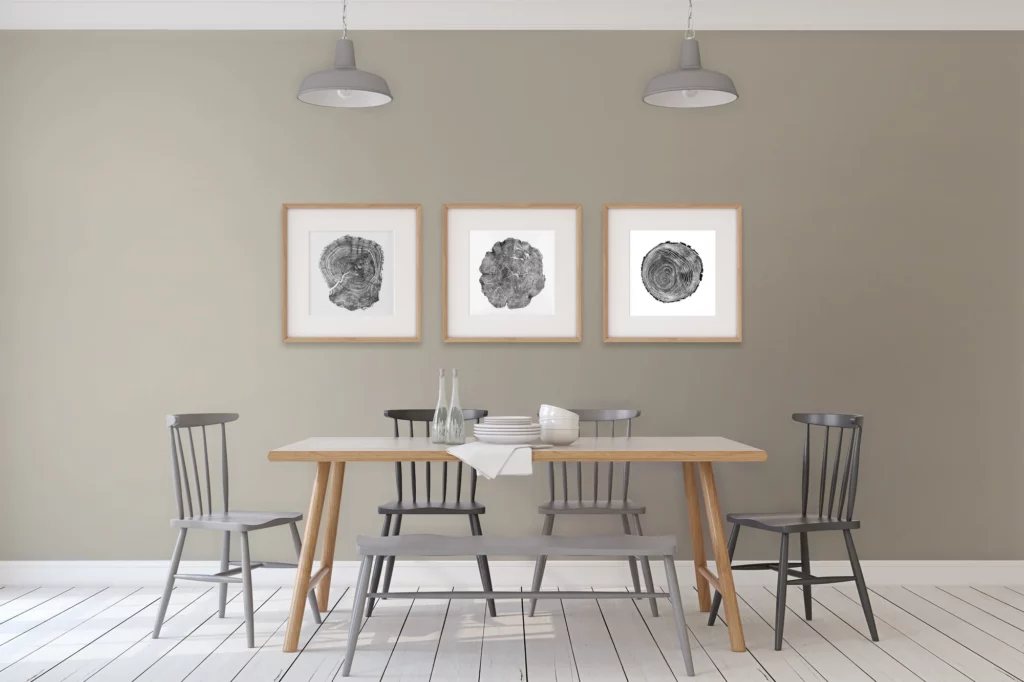 Revere Pewter is a greige paint color and is a perfect choice for your interior walls as it'll last longer. If you are looking for a pale gray color with a warm undertone for your room, then this product is the one. This pewter color would stand out, especially if you have a small sitting room, but it works well with the other rooms, too, like the dining hall, living hall, master bedrooms, etc.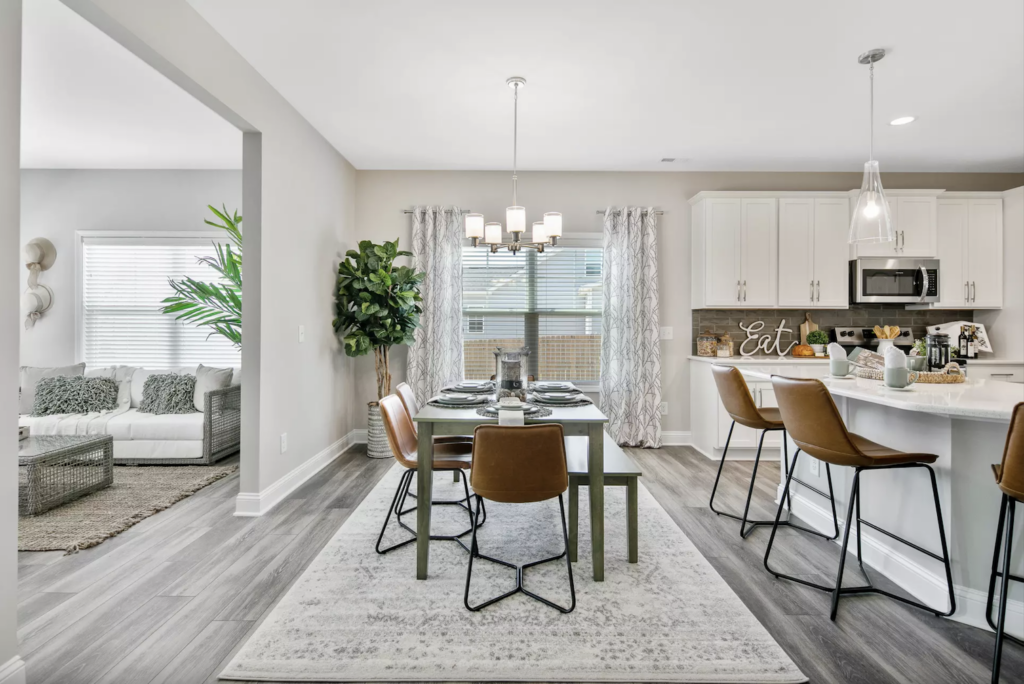 This paint is from Sherwin-Williams and is called Agreeable Gray SW 7029. It is a soft, warm gray paint color and works easily with any other color. It is the face that runs the place as it is the highest-selling pewter paint color by Sherwin Williams. It is not any normal gray paint color but is said to be the best greige paint pewter color available in the market.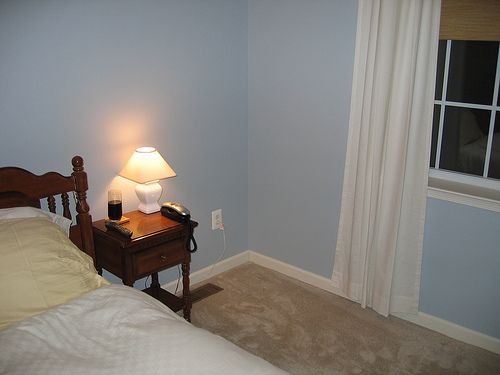 This paint is a product of Behr. It is a pale gray color with a hint of beige, providing a warm and comfortable feeling. The pewter color can fill in any shoes according to our wishes and works well with any lighting and environment. This product is explained by the customers as a color that is very easy to apply and provides great coverage.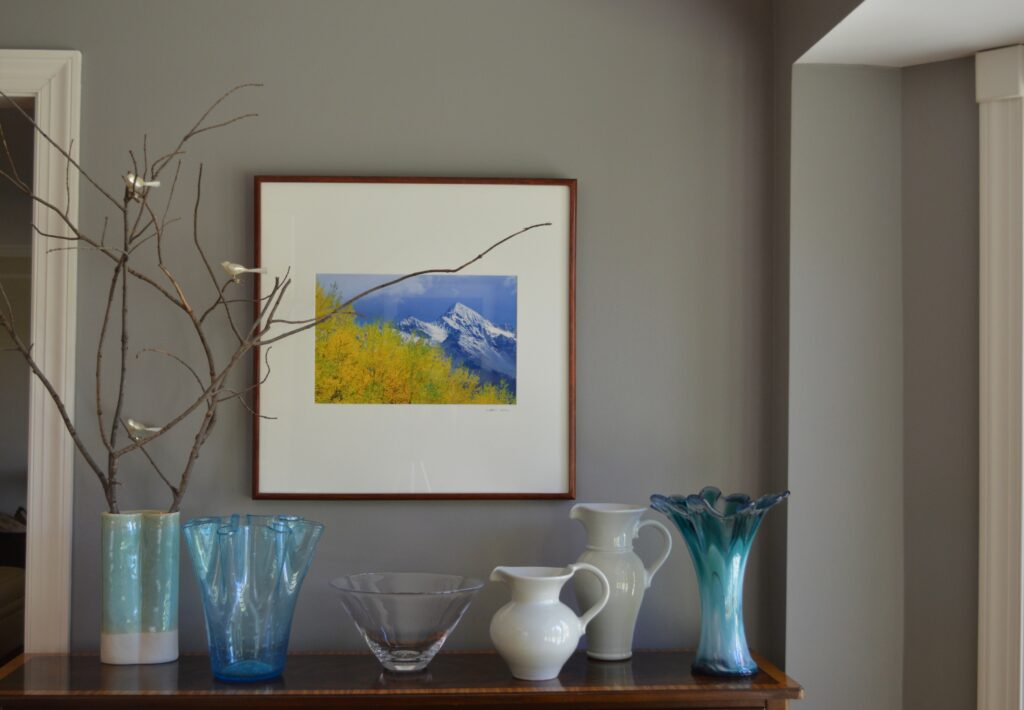 This is another paint offered by Sherwin Williams and falls under the category of neutral paint. Its LRV (Light Reflectance Value) is 33, which means that its tone is more towards a lighter gray side. The specialty of Pewter Tankard is that it has an undertone towards the reddish as well as the greenish side. It is also considered a greige because it contains beige undertones and is also one of the most used pewter colors.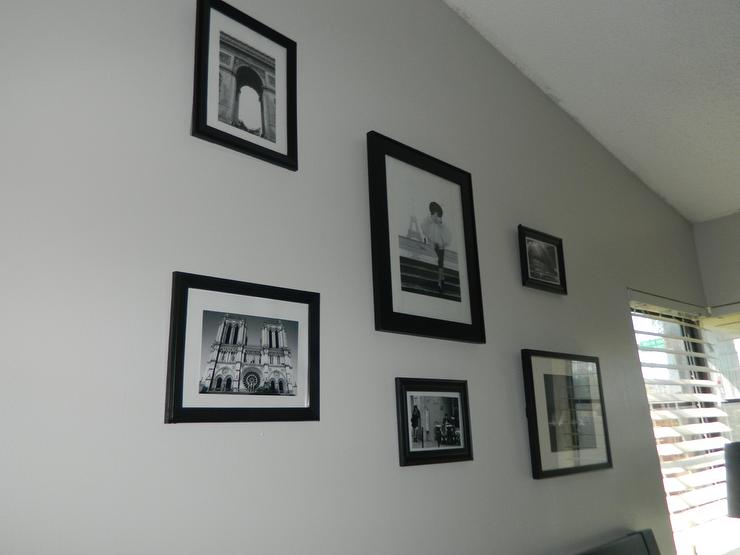 This is a pewter color of Valspar that has the ability to enhance any home style as well as textured walls. It is a beautiful shade of gray that has the magic to transform a gloomy space into a bright one. It provides its customers with a warm and elegant farmhouse feel. It is considered a light gray with undertones and is also available in various finishes starting from flat and signature flat. This helps the customers choose, providing them with the ability to design and paint their dream projects.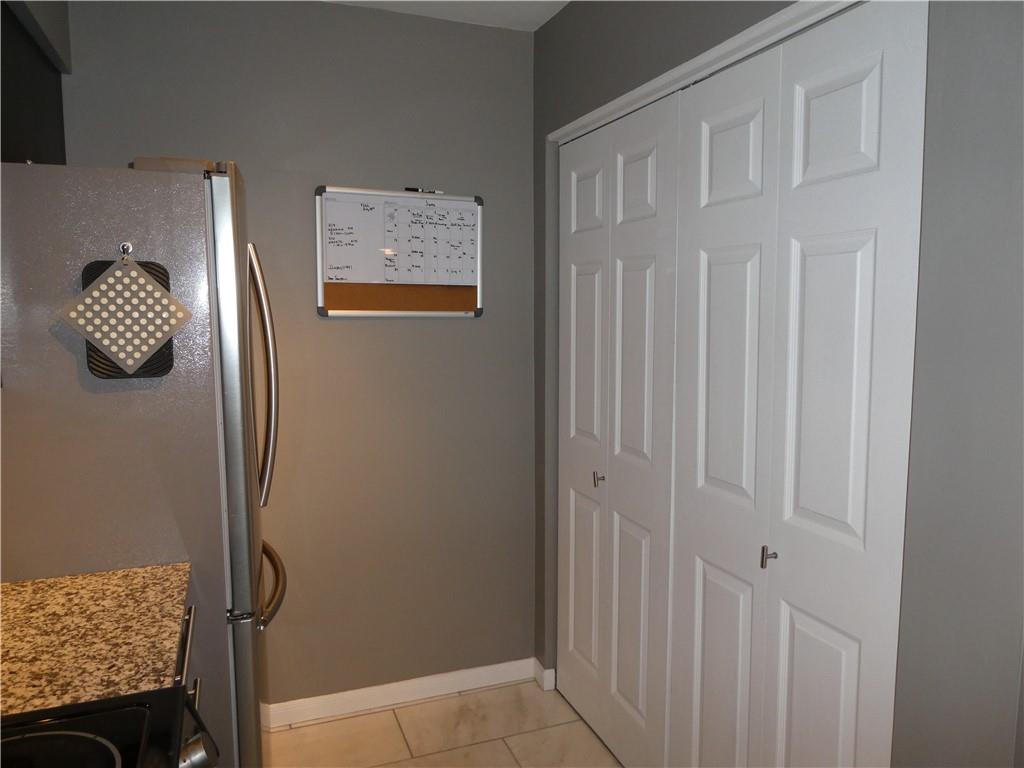 This pewter color is another product of Valspar that is a mix of both gray and beige. It falls under the category of neutral color with warm undertones. It consists of a Light Reflective Value, which makes sure the amount of light that gets reflected from the painted surface is visible or usable. This pewter paint is definitely one of the leading gray colors offered by Valspar. It manages to be a neutral color between white and black.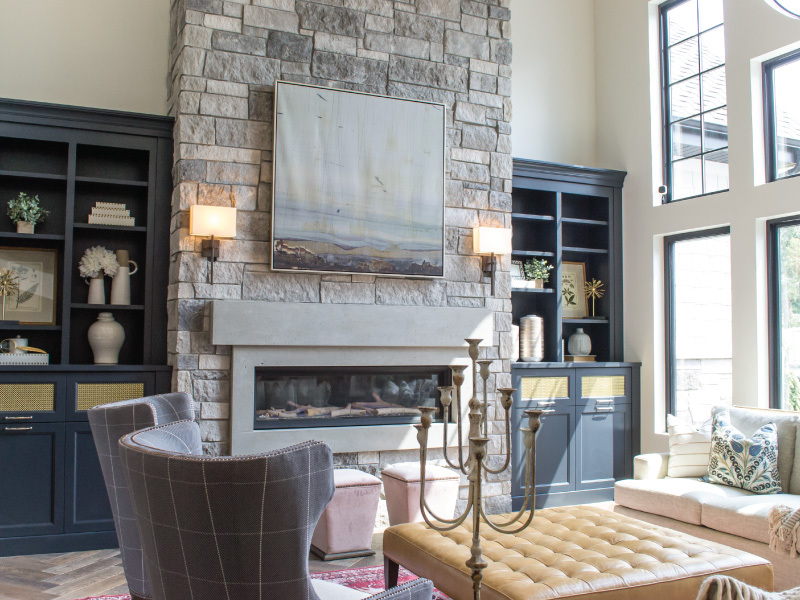 This is another pewter color by Sherwin Williams, and it is a charcoal gray color with a greenish undertone. It is often told to be a better gray color compared to other neutral gray colors. This color is often used by customers for exterior painting and painting of kitchen cabinets as it provides a rich and meaty vibe as well as a dark and intimate atmosphere. This pewter color is recommended to use in the bedrooms and dining halls.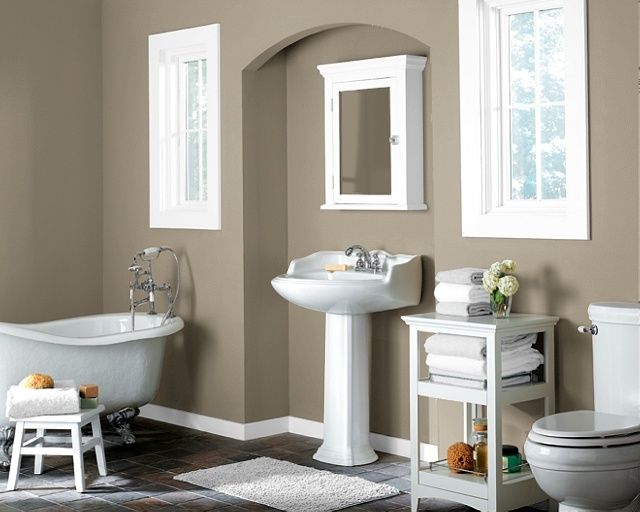 This is another pewter color by Sherwin Williams. It is also categorized under the neutral paint color and has the code SW 0038. It has multiple shades like Iron Ore, Repose Gray, Gray Matters, and Black Magic. The shade of this product can be described as a medium-dark color with a Light Reflectance Value of 17.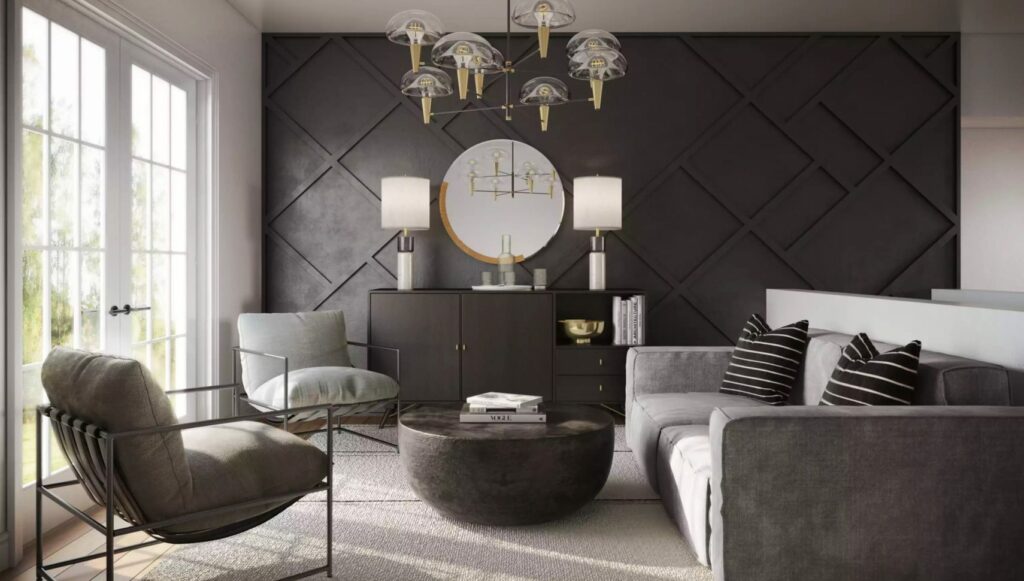 This pewter color is a product from Benjamin Moore and is known for its versatile neutral color with a rich undertone that can easily work with any design or color. It falls towards a darker gray category rather than the lighter one and can be used for various exterior as well as interior paintings, kitchen cabinets, accent walls, etc. It has the undertone of green and black, which helps it provide more depth and character to the color. Kendall Charcoal also creates a moody and elegant atmosphere with a hint of warmth.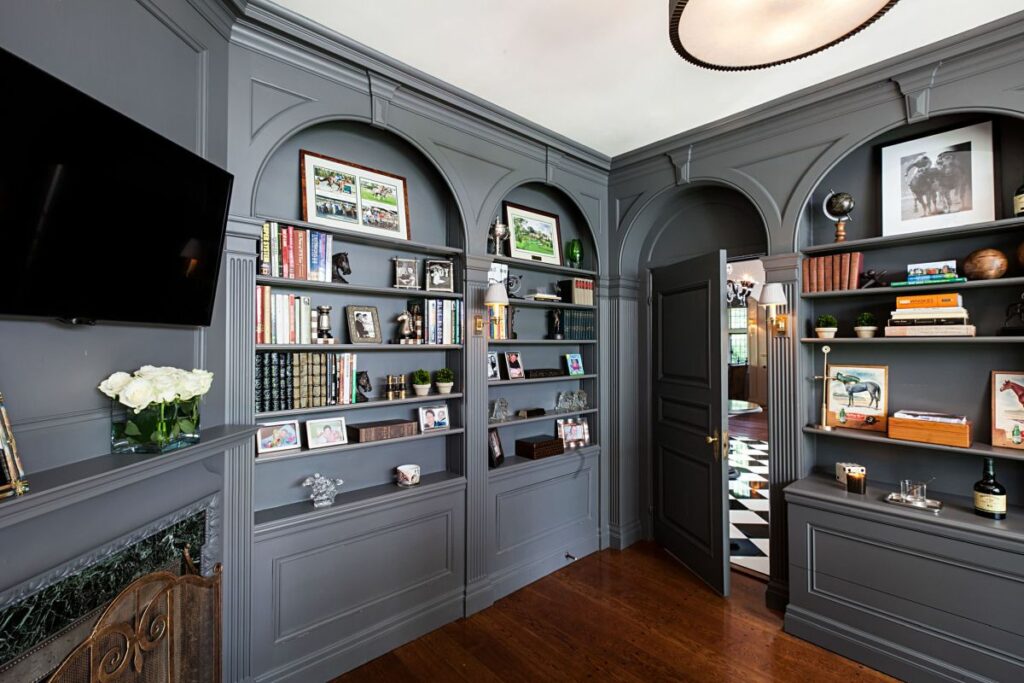 This pewter color is again by Valspar, which is a mixed shade between sky blue and gray shades. It provides an eggshell finish which is considered to be a versatile choice for almost every room. It is especially required for spaces that might require frequent touch-ups. After using this pewter color, the stains won't resist; rather, they will be easy to scrub off. Alongside scrubs, it has dual protection as it protects from marks and stains.
Perks of Using Pewter Colors
There are many different types of paint colors in the market, so why should anyone choose the gray family of colors? So, let's look at some of the perks of using Pewter colors.
Versatile Color: One of the main perks of using pewter color is its versatility of mixing up easily with different design styles. It could be used both for a traditional as well as a modern look.
Timeless color: After using the pewter color, you don't have to worry about staying up to date with the trend. Pewter is a timeless color, and it never goes out of style.
Depth color: Pewter paint color provides depth and dimension in a room. It gives a cozy feeling and provides more meaning to our life, which helps us mentally.
Neutral color: Everyone likes a neutral color that can bond well with any other color or design style. It can play different roles, like a backdrop for brighter colors or complement more muted tones.
Low maintenance: Maintenance is a big problem for everyone, but pewter colors don't require much maintenance. It doesn't show dirt or fingerprints easily, making it more beneficial to use.
Tips for Using Pewter Colors
Before we move forward in knowing the top ten best pewter paint colors to use, let's first learn some tips on how to use them perfectly.
Always use a primer: Primer paint is used on surfaces before using the actual color so that the paint has something to stick on. This will help you give a better finish and a better surface for the paint.
Double coating is important: Whenever you apply the pewter color paint, make sure to double coat it to avoid any streaks or brush marks.
Always use a satin: Satin or semi-gloss finish will help the paint reflect light making the room brighter and larger.
Use Metallic accents: Finishing touches are important after every work, and the same goes for applying pewter paint colors. Using the metallic accents will help connect the room together with an element of glamor.
Summary
Pewter paint colors have always been considered the most favorable color because of their aesthetic looks and unique colors that help the walls stand out. It is also known for its versatile neutral colors that go easily with any color as well as its long-lasting ability.
The products we discussed today also are scratch resistant, so the customer doesn't really have to worry about the scratches on the walls. With the elegant grey tones as well as its timeless style, the above-discussed pewter colors creates a sophisticated and inviting tone for the guests.
So if you are looking for a light, dark or warm pewter, the above-mentioned products will be the perfect choice.