We are around the middle of the year, which means halfway close to Christmas. Just thinking of the Christmas season will bring chills even on a hot sunny day; that's the magic of this festive season!! So, how are you going to welcome this Christmas season of 2023? No plans yet, no worries.
Here is the best solution for welcoming that is to add a Christmas wallpaper on your phone.
Yes, downloading and setting a Christmas wallpaper background for an iPhone or any smartphone is the first and easiest thing everyone thinks of. Of course, now it's a trend to use your phone as a representative of your mood and happiness. As the iPhones become part of everyday life, why don't we use our phones to cheer for this holiday season?
So, here we come up with the best aesthetic Christmas wallpaper backgrounds for iPhones to make it easier for you to find the best one. Let's scroll down and choose the perfect pair for your iPhone to enjoy Christmas.
Before that, learn how to set up the wallpaper on your iPhone too!
How to Set up a Christmas Wallpaper on an iPhone?
If you want to set up a Christmas wallpaper on your iPhone, here is the detailed way to do it! It's simple to set up a Christmas wallpaper, allowing you to adorn your device with the joy of the Christmas season. It's not a tough task to do, and here is a detailed explanation of how to set it up.
Choose the wallpaper of your choice: The first step is to search and find the best suitable Christmas wallpaper for your iPhone. You can find a wide range of wallpaper online, specially designed for iPhones. Choose the one among them which captures your attention and has a spirit of the Christmas season.
Download the wallpaper: After finding the suitable one for your iPhone, download it at high-quality. You can simply do it by clicking on the download button. Whereas some pictures come with options of picture quality, always go for high-resolution to have the best one. Once you download it, the wallpaper will automatically save in your photo gallery.
Go to settings: Click on and open the Settings app! It is represented by a gear icon on your iPhone's home screen or listed in the apps. This will navigate you to access the Settings menu, where you can have multiple options to customize all your iPhone settings.
Select the wallpaper: In the Settings menu, scroll down and find the Wallpapers option and tap on it to open. Then you will navigate to the Wallpaper settings panel that allows you to select, edit and remove wallpapers on your iPhone.
Select a new wallpaper: You will have the option to select a new wallpaper for your home screen, lock screen, or both in the Wallpaper Settings panel. Based on your preference, choose the screen you want to change or add the new Christmas wallpaper by tapping on it.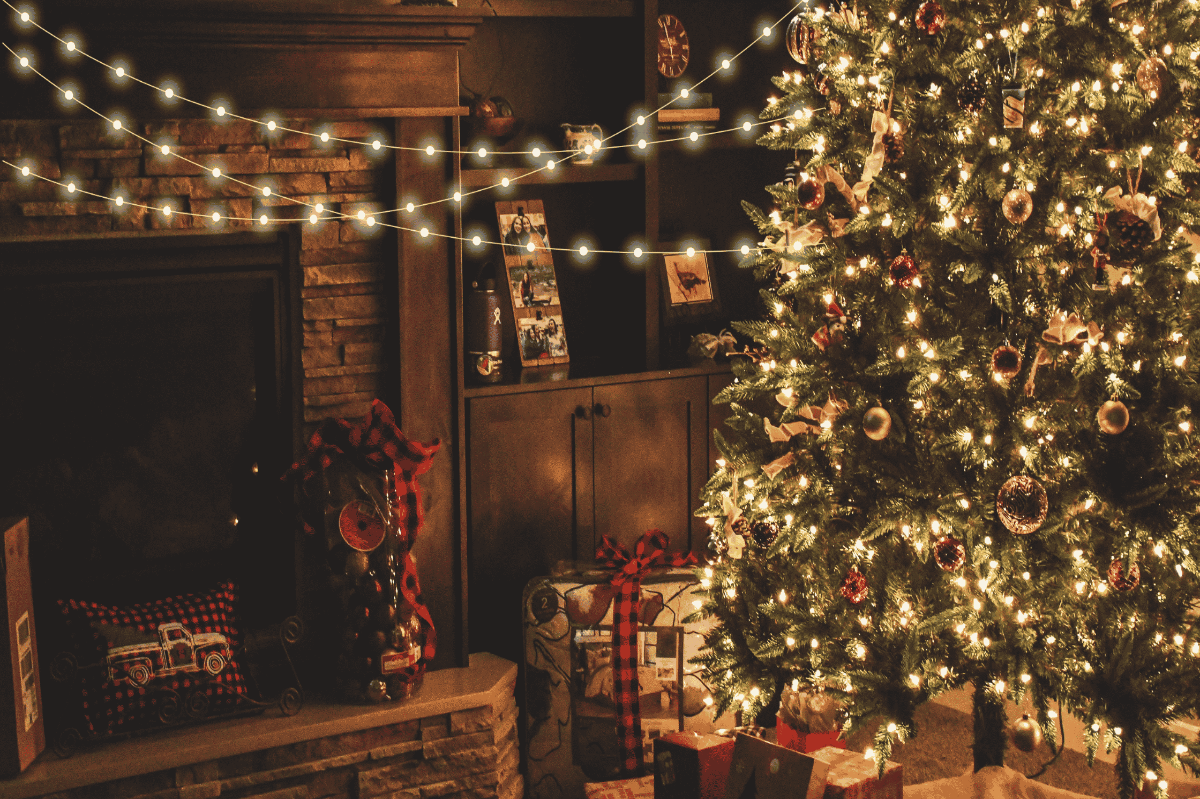 Choose Christmas wallpaper: After deciding the screen you want to change, click on the "Choose a new wallpaper" button. Once you click, you will navigate to the Photo Gallery on your iPhone. It shows every image you have stored or saved!
Find and choose downloaded wallpaper: To find the downloaded wallpaper, look through your photo gallery. The search bar in the photo gallery will allow you to find the specific image you are looking for. Or you can organize your images by album to find the image quickly. Once you find the downloaded wallpaper, select it!
Wallpaper settings: You can change the wallpaper's positioning, rotation, and scale after selecting the Christmas wallpaper. This helps to ensure the wallpaper will exactly fit your iPhone screen perfectly. If necessary, drag the image to re-arrange or zoom in and zoom out by using the pinch-to-zoom option. Additionally, you can select whether you want the wallpaper to be a static image or a dynamic one that moves in the background.
Wallpaper preview: You have the option to view a preview of the wallpaper on your lock screen or home screen before applying it. This enables you to make any tweaks required to have the desired look.
Wallpaper setup: Click the Set button in the bottom right corner of the screen when you are with the positioning and other settings. You will have the choice of setting the wallpaper for your lock screen, home screen or both. Once you select, the Christmas wallpaper will be applied to that chosen screen.
Enjoy the festival vibe: Now that the Christmas wallpaper has been set, you may take pleasure in the festive vibe when you unlock or use your iPhone. Let the warmth and excitement of the holiday season shine through your screen, enhancing your iPhone experience.
With these easy steps, you can quickly set up Christmas wallpaper on your iPhone and enjoy the beautiful visual display. Capture the festive season by radiating your iPhone screen with festival wallpapers. 
If you are all set, find the best Christmas wallpaper for your iPhone from the below-listed theme. Scroll down and explore more!
Aesthetic Christmas Wallpaper Backgrounds for iPhone
1. Natural Snow Decoration On Trees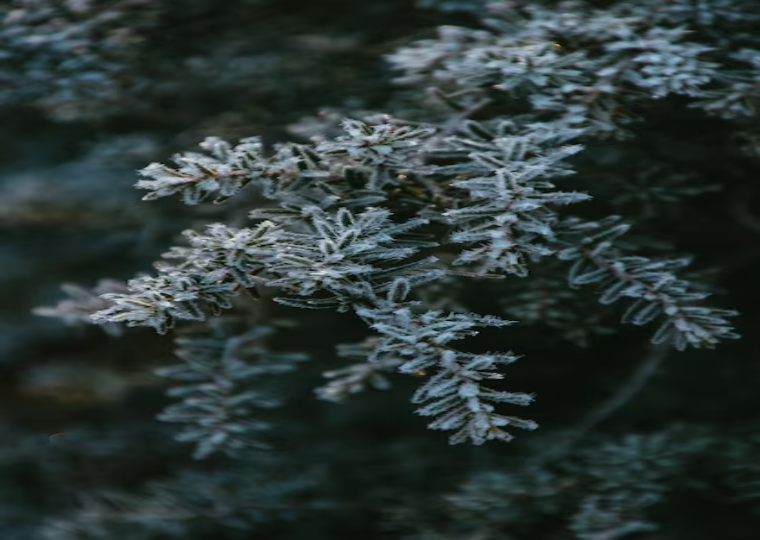 The serene beauty of winter comes with the snow! The view of snow-covered trees as your iPhone wallpaper will bring the essence of the winter season.
From the first snow to the last snowflake, trees have the best view every hour and from every angle. As the trees are covered with a delicate coat, you can feel the chill even from too far from the snow-covered scenery. This would be the best picture to have as a Christmas wallpaper for the iPhone to welcome the winter season.
2. Christmas Tree Garland Wallpaper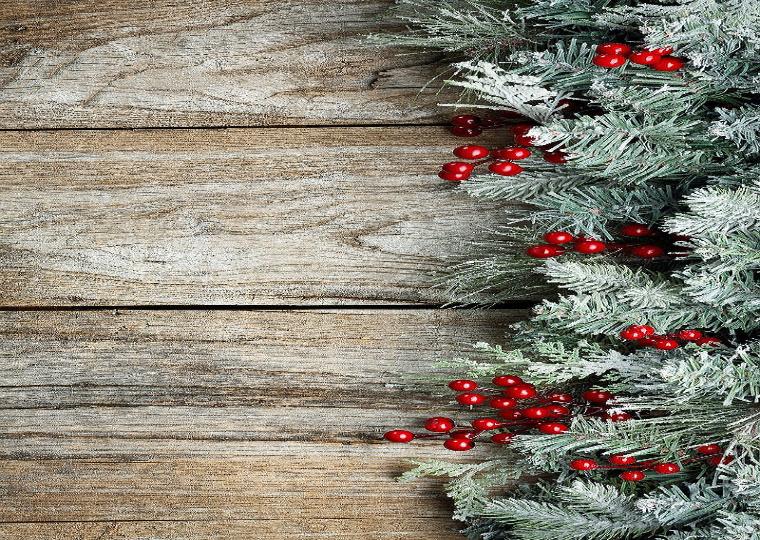 To add the festive spirit to your iPhone, choose the Christmas wallpaper full of Christmas tree garlands. There can be many designs and colors, but having a simple and boho Christmas vibe will be more stunning. The brushed look of this wallpaper also captures kids' attention and gives a unique charm to your phone.
Everyone who takes a glimpse of your iPhone will surely feel the festival cheer and remember the joy of the festive season for sure.
3. Hot Cocoa Christmas Wallpaper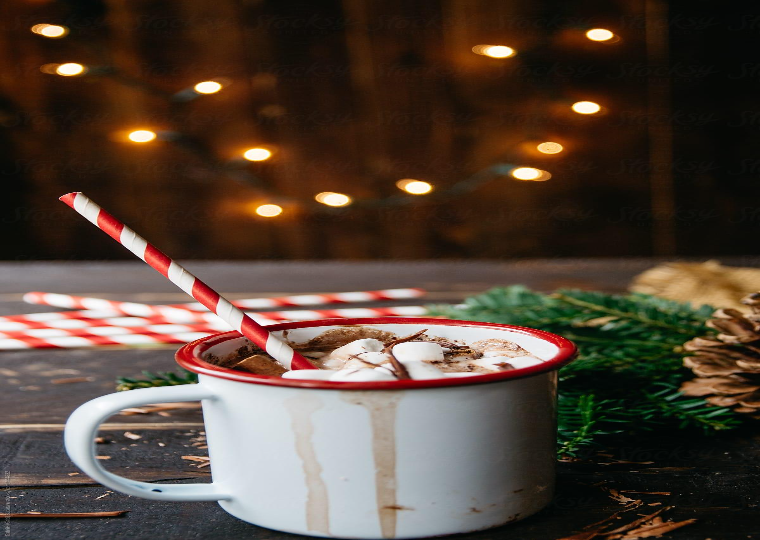 Everyone loves food, especially hot cocoa in the winter season. A delicious cup of hot cocoa and a bunch of marshmallows with festive sprinkles, would there be any more exciting than this??
Ha ha. So, choose this Christmas wallpaper if you love to enjoy hot cocoa on Christmas days. This wallpaper will remind you of the pleasure and sweetness of the season before its coming. Also, the time you have spent in the cold breeze of winter with a cup of hot cocoa.
4. Ornaments In The Snow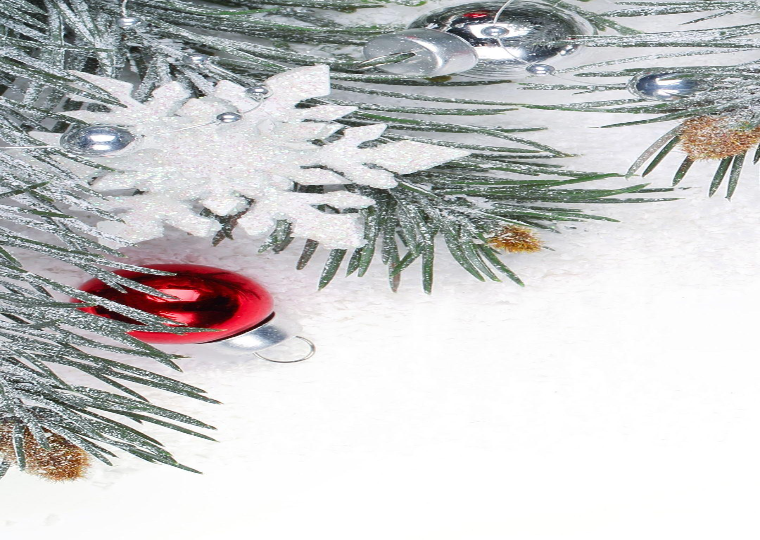 Each ornament we used to decorate the Christmas tree has many wonderful memories. They feature a variety of shapes, colors, sizes, and patterns to add more elegance. The same goes here; a wallpaper with a Christmas ornament in the snow will infuse the festive season in your device.
This wallpaper will be a daily reminder of the holiday season until the day and make you enjoy the waiting when you see your iPhone display.
5. Christmas Stocking Wallpaper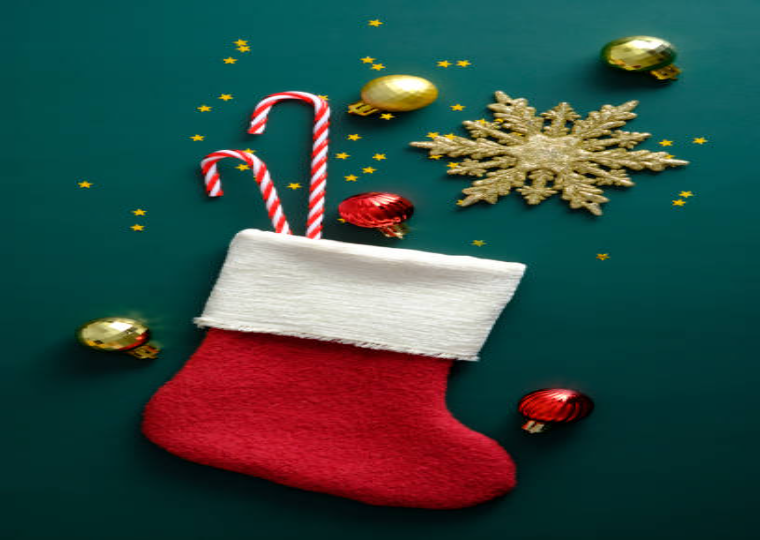 Looking for a timeless traditional edition? Then having this Christmas wallpaper with stockings will be a good choice. You can also feel the warmth and coziness of the festive season with these stocking wallpaper on your iPhone.
From snowy white to classic red stockings, you can choose anyone according to your taste as it suits well for everyday style too. One more thing, stockings represent a bag filled with gifts and surprises. We hope every day of you will be surprised too!!
6. Snowy Town Wallpaper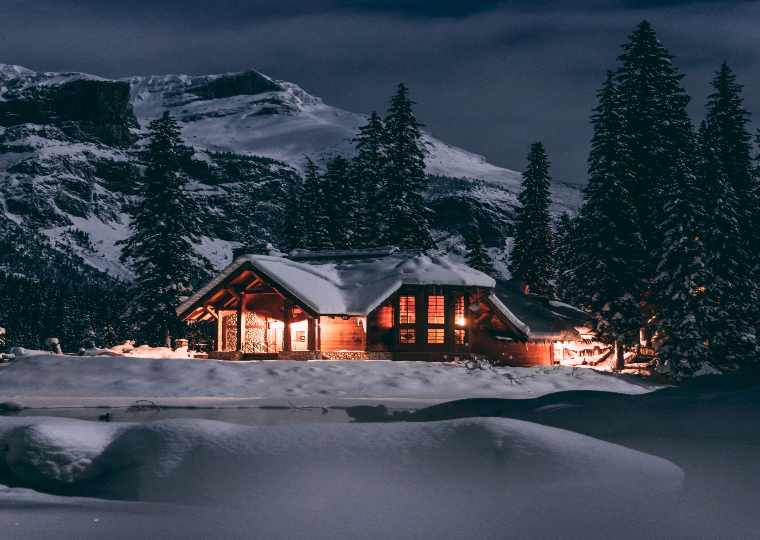 Escape into a winter wonderland of a snowy town full of glittering snowflakes and twinkling lights. Adding this Christmas wallpaper as your iPhone wallpaper will make you experience the winter atmosphere in a single gaze.
The picturesque beauty of this serene snow-covered town is a perfect example of a soothing and peaceful background for any device. So, you can easily carry this visual wander wherever you go.
7. Christmas Candles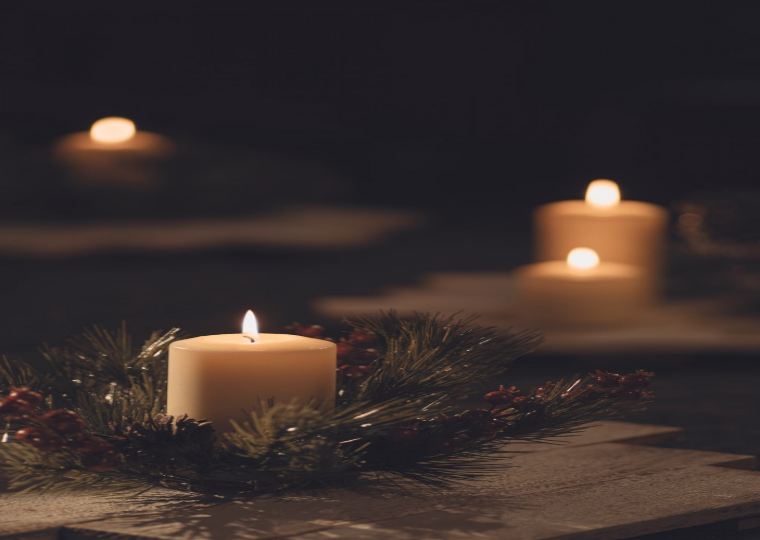 Light up your iPhone with the Christmas candle's warm light. It illuminates and creates a cozy yet magical atmosphere with a holy accent. You can feel the festive vibe whenever you unlock your iPhone.
The soft glow of these Christmas candles always reminds your loved ones of prayers and a sense of peacefulness. You can even feel the scent of these Christmas candles by just having a glimpse at your iPhone's wallpaper. So, set it up now and enjoy the Christmas feel!
8. Christmas Cookies & Gingerbread Man
Who doesn't love the Christmas cookies and the gingerbread man? No one, right??
Let's satisfy your cravings and evoke a sense of delightfulness with these cookies or gingerbread man Christmas wallpaper. These wallpapers bring instant smiles when people look at your iPhone and remind you of the heartwarming tradition of Christmas. Set the wallpaper and create nostalgia for this holiday season now!!
9. Bristle Brush Christmas Tree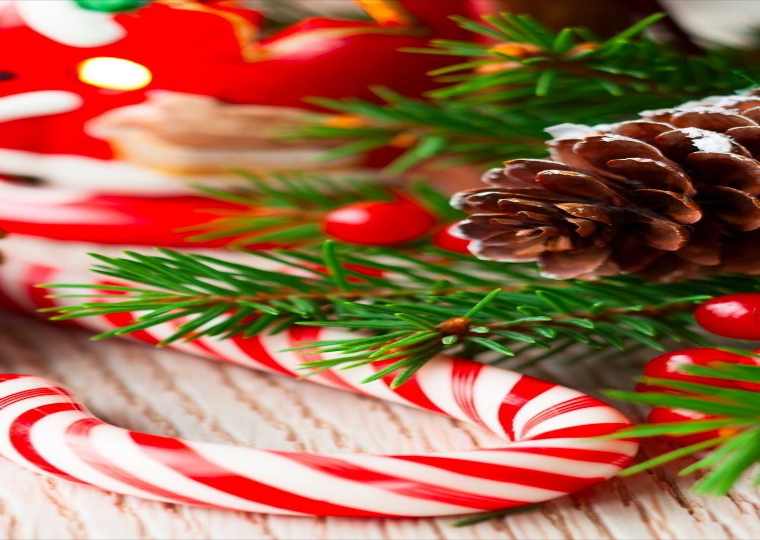 A close-up view of the bristle brush Christmas tree gives you the feel of a natural-looking tree. Although this captivating Christmas wallpaper mimics the original, it carries the spirit of the festive season.
The sharp texture of the bristles creates an immersive visual experience and creates a sense of traditional feel with its realistic essence. Of course, the green color is an add-on that brightens your iPhone display backdrop.
10. Golden Stars Christmas Wallpaper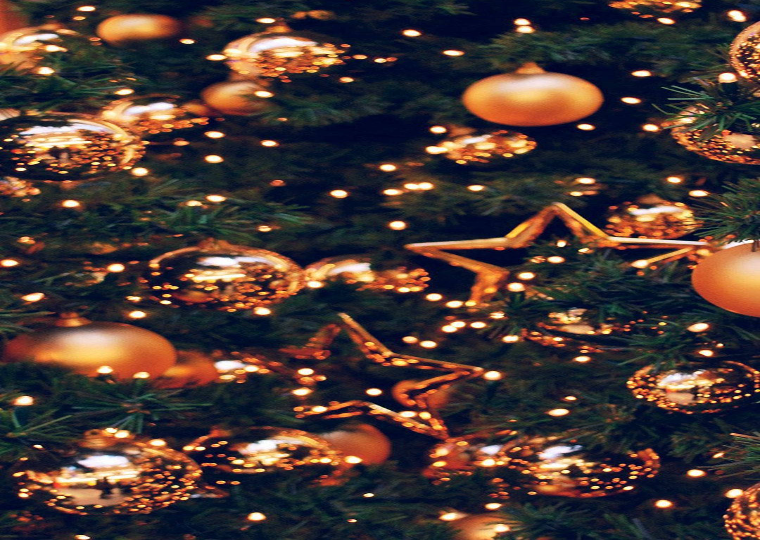 Starts are the must-have things for every Christmas and any Christmas decoration, and the same goes for your iPhone. Christmas stars are adorable lights that everyone cherishes to see together with their loved ones. With this enchanting wallpaper, you can see the start whenever and wherever you want.
With twinkling sparkles and glittering shine, these stars make your iPhone shine more like a radiant canvas. Also, with a thoughtful arrangement of start, you can create a dreamy constellation that reflects your personality.
11. Christmas Fireplace Wallpaper
Do you remember the crackling fireplace, which was fully decorated for Christmas Eve? The soft flames, glowing light, little warmth in the cold air, and a cozy atmosphere to spend a holiday with your family…
You remember, right? Why don't you make it a reminder for this coming Christmas in advance? If you think so, this Christmas fireplace wallpaper is the perfect choice to adorn your device. Same as the festival day, it can bring warmth, joy, and coziness when you look at your iPhone and makes you feel more relaxed.
12. DIY Decor Christmas Wallpaper
DIY decorations are the most common and trendy decorations for Christmas. It encourages kids' active participation in festivals and makes space for adults to spend time with their kids. Also, you can save more!
So, why don't we go for DIY decorations to choose as your Christmas wallpaper? This wallpaper is the perfect example and will suit the iPhone backdrop perfectly. Without any distractions, you can use your apps, chat boxes, and browser with ease too.
13. Glitter Snowflakes on Christmas Wallpaper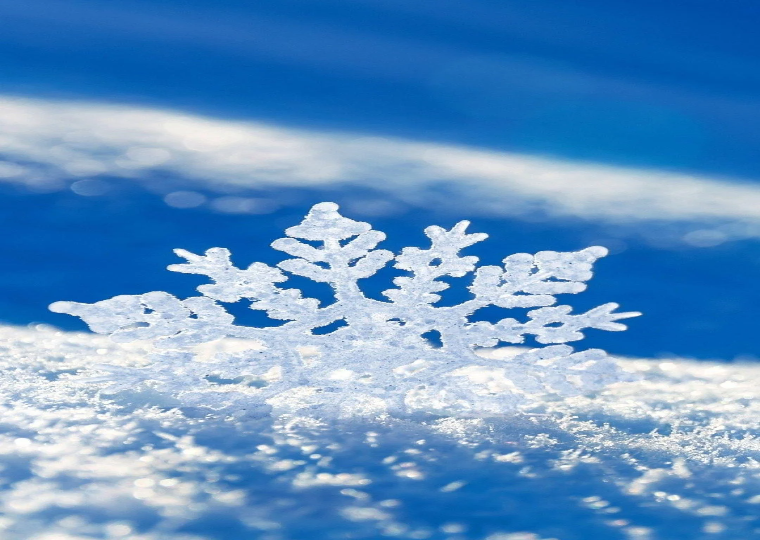 Snowflakes are the symbol of joy and happiness, which can bring a welcoming atmosphere for Christmas on your iPhone. As all of us know, snowflakes are the best companions of the festive season, unlike any other ornaments or decorations.
Having snowflakes on your iPhone wallpaper and letting them create a dazzling display makes you immerse yourself in the festive vibes. With this sparkling wallpaper, you can add a touch of festive cheer to your iPhone. Also, it's easy to spread the festive cheer instantly!
14. Christmas Tree Lights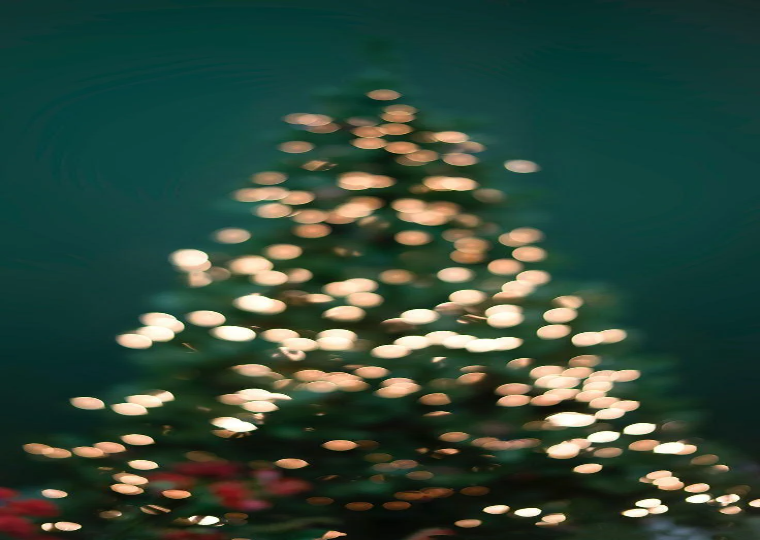 Use this iPhone Christmas wallpaper to immerse yourself in the Christmas season fully. As said, Christmas is best represented by the bright and sparkling lights, which bring back the nostalgia of cozy evenings and seasonal warmth.
The lights whirl and flicker on the screen, and you can remember the happy occasions and precious times spent with loved ones. So, allow this Christmas wallpaper to take you into the world of joyous Christmas and turn your iPhone into a festive centerpiece wherever you go.
15. Snowy House Christmas Wallpaper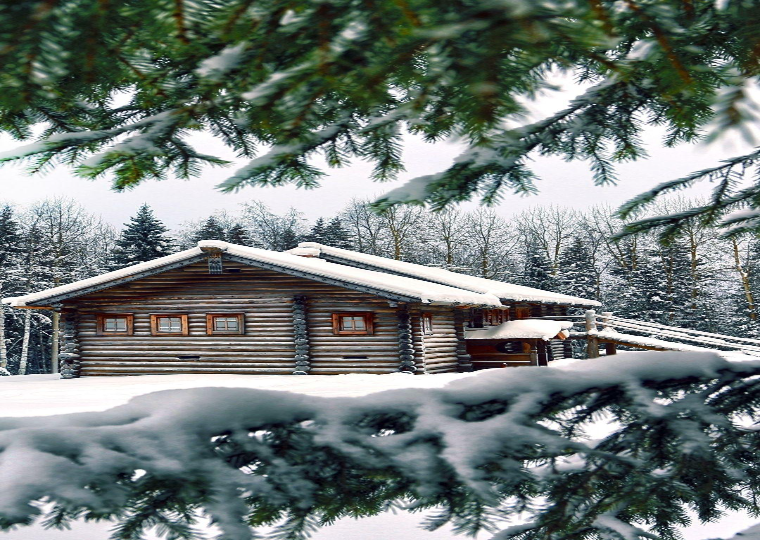 A scene is similar to your childhood greeting card, created by the snow-covered roof, frost-covered tree, and decorative front door. This wallpaper brings the joy and beauty of Christmas while you are checking your iPhone for calls, messages, etc.
This serene setting serves as a reminder to relax, enjoy and appreciate the wonder of the holiday season. With this wallpaper, you can easily bring the spirit of Christmas to your iPhone and spread it to everyone around you.
16. Christmas Presents or Gifts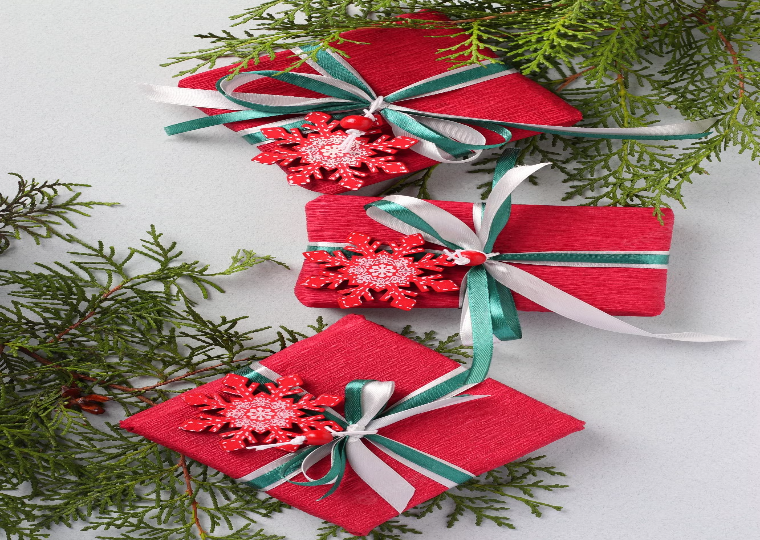 The view of Christmas presents evokes the excitement and enthusiasm of the Christmas season. It reminds me of childhood joy and anticipation towards the holiday season, especially for the gift-giving ceremony. Also, it reminds you of the happiness of wrapping and unwrapping gifts during this special time.
Let this Christmas wallpaper take you to the festive season every time you unlock your iPhone. Exactly the time when you were waiting for a secret present.
17. Santa Claus Christmas Wallpaper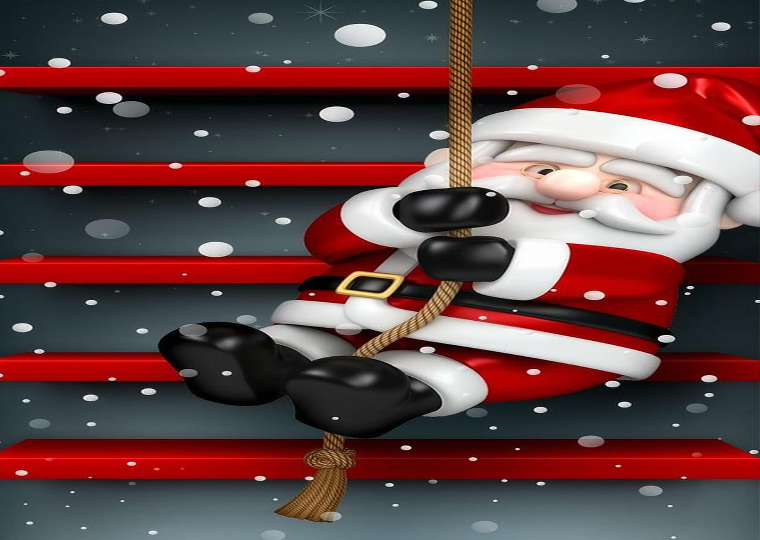 Get into the festive mood instantly with this Santa Claus wallpaper! It's a great way to fill your everyday life with Sant's charm and cheer. This Christmas wallpaper captures the sense of a well-known Christmas character and makes you feel warm and nostalgic.
Sant's appearance on your iPhone will make you feel curious and anticipation towards the holiday season regardless of whether you've been nice or naughty. So, let's cheer your iPhone with Santa Claus to add some seasonal magic and keep Christmas alive.
18. Christmas Reindeer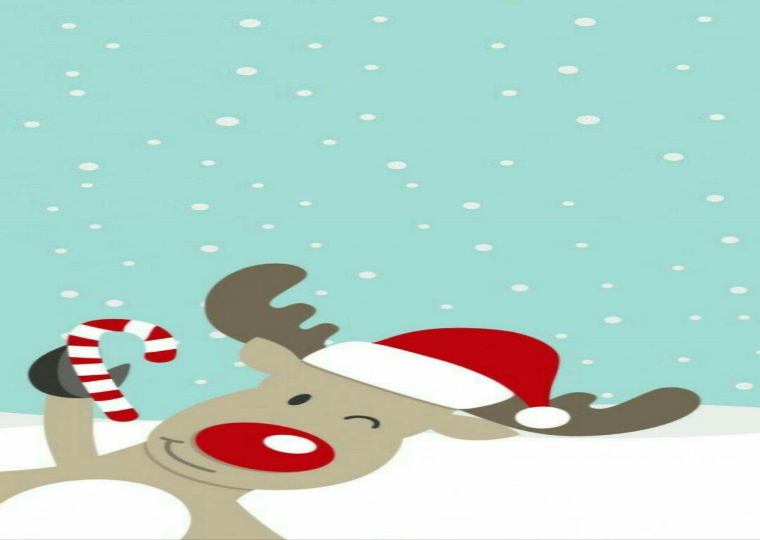 The view of a cute Christmas Reindeer with a Santa Claus hat surrounded by Christmas decorations is really adorable!! How about having this scenery as your Christmas wallpaper for your iPhone?
This lovable creature will bring holiday cheer in advance and makes your day more special as it represents enthusiasm. Also, the vibrant colors and the image llama are a perfect add-on for any iPhone to have as wallpaper. It surely makes you feel more playful and joyful whenever you turn on your iPhone and see the wallpaper.
19. Christmas Cake Wallpaper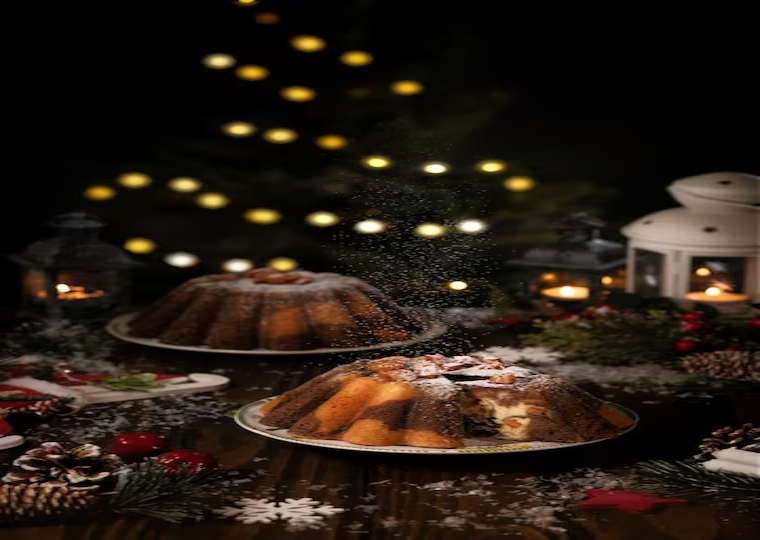 Here is a Christmas cake wallpaper, beautifully decorated with cookies, a gingerbread man, hot chocolate, marshmallow, candy cane, sugar powder, a Christmas bell, and other ornaments.
This Christmas wallpaper has visually appealing images of delicious cakes that instantly awaken your cravings for the holiday season. Let this wallpaper serve you as a Christmas reminder and be craved for home-baked cakes.
20. Christmas Tree Decoration Wallpaper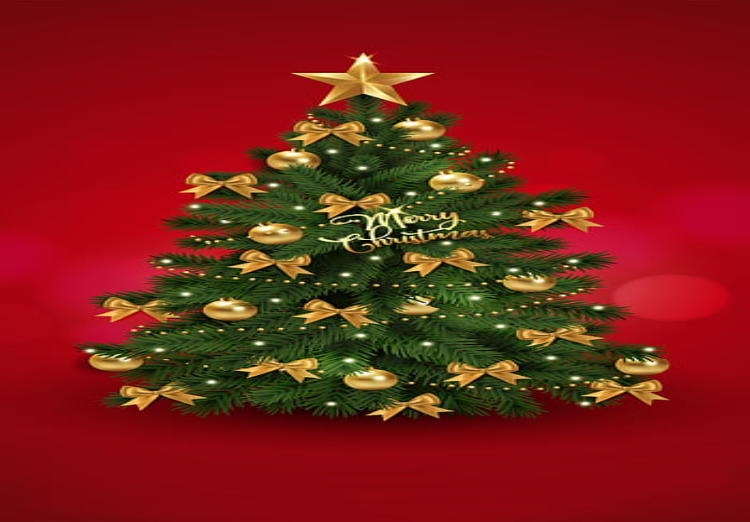 A Christmas tree decorated with glazing lights, sparkling ornaments, and a majestic tree topper is the ultimate picture of the real season. As they bring a sense of festival and cheer to Christmas, this wallpaper would be a perfect Christmas wallpaper.
This wallpaper surely spreads warmth and joy in no time wherever you are. It brings the beauty and charm of an adorned Christmas tree to your fingertips. So, you can be reminded of the fun times you had with your loved ones and wait for the next Christmas!
Conclusion
We truly anticipate that you have enjoyed looking through our collection of 20 aesthetic Christmas wallpaper backgrounds for iPhones. These amazing wallpapers perfectly represent the festive spirit and will make you smile instantly. Whether you like Christmas figures, sparkling lighting, or snowy surroundings, these wallpapers will suit every taste. 
Keep in mind that your iPhone is not just a device but a reflection of your character. So, you can share your thoughts and affection for the holiday without a second thought. You can turn up your iPhone as a visual reminder of your favorite festive season with these wallpapers. To maintain the same enthusiasm, just try out these wallpapers and surprise everyone around you.
Turn on the Christmas spirit on your iPhone to fully enjoy the nostalgia today!! Good luck finding your favorite Christmas wallpaper.