Boho home décor is one trend that is here to stay. It is a favorite of many notable designers and is adored by artists and all those people who desire to be immersed in color, charm, and relaxation in their homes at all times. What sets boho decor apart from other decor themes and ideas is how easy it is to be creative with it.
Boho decor combines numerous patterns, colors, textures, and conceptual concepts to create a room that appears eclectic and lived in. Many boho design accessories are constructed of organic materials, making them additionally eco-friendly.
If you want to channel your inner free spirit and bring the laid-back beauty of boho design into your house, you've come to the right place. We'll go over all there is to know about boho décor, from basic concepts to useful tips for updating your house.
So, let's get this party started.
What Makes Home Decor Bohemian?
Many aspects define boho decor; if you learn to understand them, you will be able to pull off a wonderful boho decor that is appropriate for your home. Boho style is never minimalist. If you are a great admirer of neutral hues and want to go for an all-white bohemian theme, you should still incorporate some colors, particularly natural tones.
Boho decor is also not something with uniform and perfect decorations; rather, it is a blend of imperfections that results in the ideal peaceful atmosphere for you. Imagine sitting in the most breezy, colorful, and relaxing room ever! A boho room is made to give off a very chilled-out vibe.
So, what other things can define a boho room?
It's a gorgeous hue, natural accents, flexibility to express your own originality, and a one-of-a-kind room. Some boho rooms might also appear exotic or even glamorous. Putting in the effort to get a bohemian style for your home will be both enjoyable and worthwhile.
And what more? Since boho decor will always be in demand, your decor style can never go off the charts! Transforming your home can finally let you show off your inner decorator! So, don't wait!
Tips for Personalised Boho Decor Effortlessly
Let us now go over the most adept tips for quickly renovating your space to achieve your desired bohemian mood in an easy way. We are going to talk about styling in detail so that you will get the complete picture and plan accordingly. We are certain that by the end of this post, you will be an expert, all ready to revamp your home and awe your friends.
So, let's get started!
1. Explore with Textures and Layering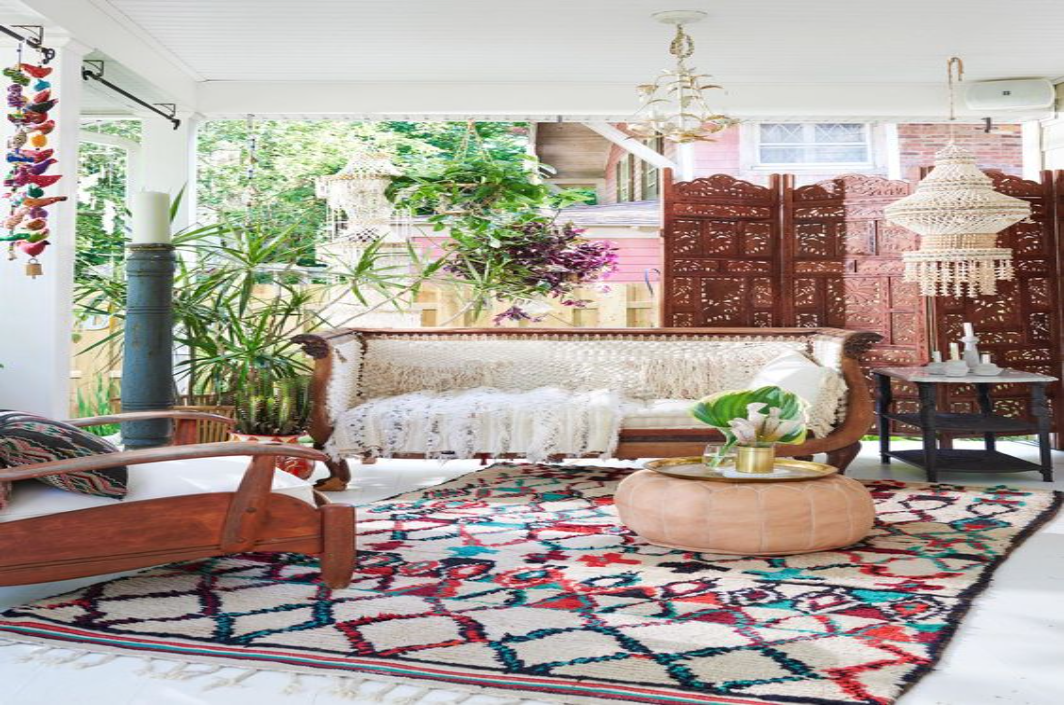 With style defined as having few restrictions and a carefree attitude, it's no surprise that boho décor incorporates a variety of textures. Get in touch with your imagination and experiment with inventive combinations. Natural fiber rugs, baskets, and a variety of other options can be used to provide diverse textures.
This lovely living room has been designed with the motto "more is better" in mind. Textures are added with wooden furniture, vibrant rugs, and hanging elements such as a bohemian chandelier. Indoor plants are used to create a splash of color. Even though the living area is small, the accents are layered to look harmonious.
2. Go Bold with Vintage and Handmade Accents
Vintage accents are always popular among decorators because they add character and history to any environment. Handmade accents provide authenticity and individuality, allowing you to give your room a unique style. We recommend going thrifting for accents made of wood, wicker, and other natural materials. Warm metallic accent pieces, such as old brass planters and magazine racks, are also excellent.
Antique mirrors are a popular choice for bohemian bedrooms. If you are remodeling your kitchen, seek for retro cooking gadgets with bright or metallic colors. You can also use vintage lighting to draw interest to your room.
3. Show Off with a Gallery Wall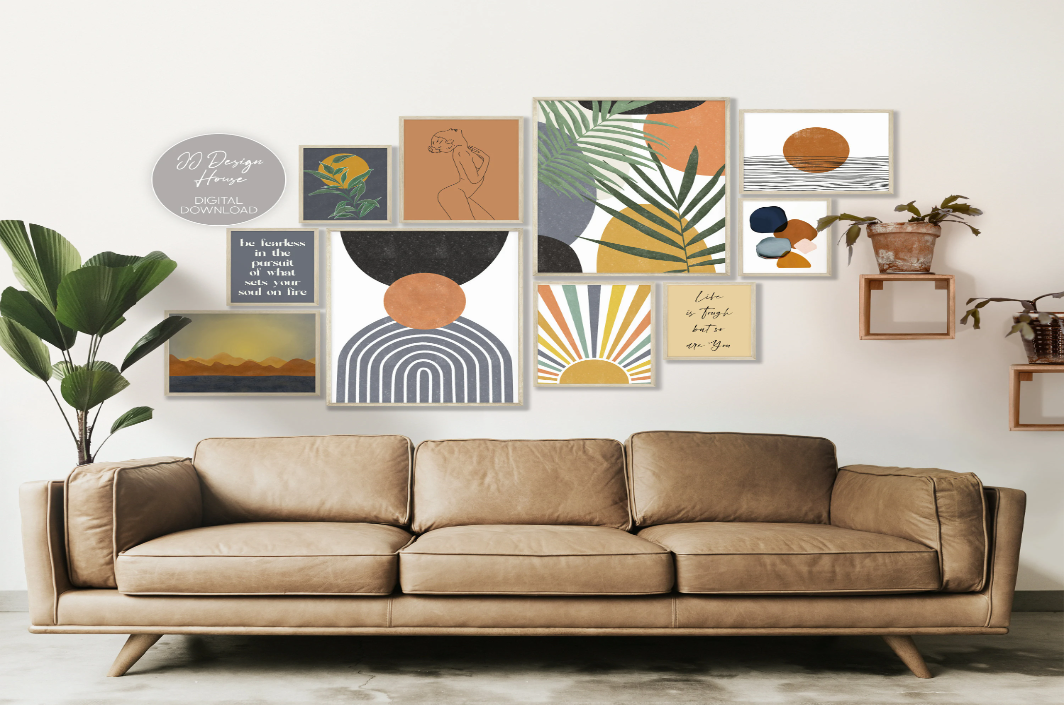 A gallery wall is a terrific way to fill empty spaces in your house, create a focal point in a room, and display your collections. A boho gallery wall is typically made up of art pieces, pictures, and individualized collections of accents. We recommend that you utilize a variety of layouts and textures to build a gallery wall with an appropriate dimensional structure.
Always begin in the center and work your way out. To keep the aesthetic coherent, balance the negative areas and avoid overdoing the presentation. A boho gallery wall has no set color palette, so you can be as creative as you like. Just make sure it matches the rest of your home's design.
4. Mix up Furniture Styles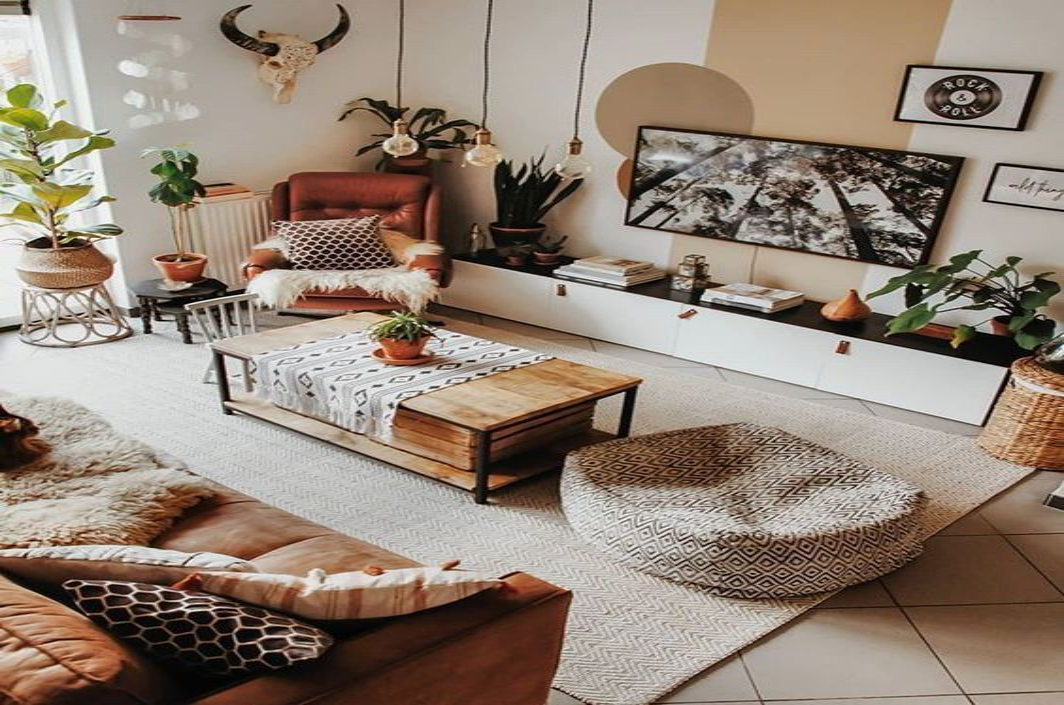 Boho living rooms are typically furnished with a variety of cozy furnishings. You can mix and combine styles such as mid-century contemporary, vintage boho, modern rustic, and industrial furniture designs. To make the arrangement look cohesive, seek for a common element or theme, such as a color palette.
To avoid a cluttered effect, pay attention to the proportions of large statement pieces and smaller ones. The most important thing, of course, is to keep true to your personal style. We also suggest that you use low seating arrangements, which are a popular addition to boho living rooms that usually look adorable.
5. Don't Be Shy About Being Eco-Friendly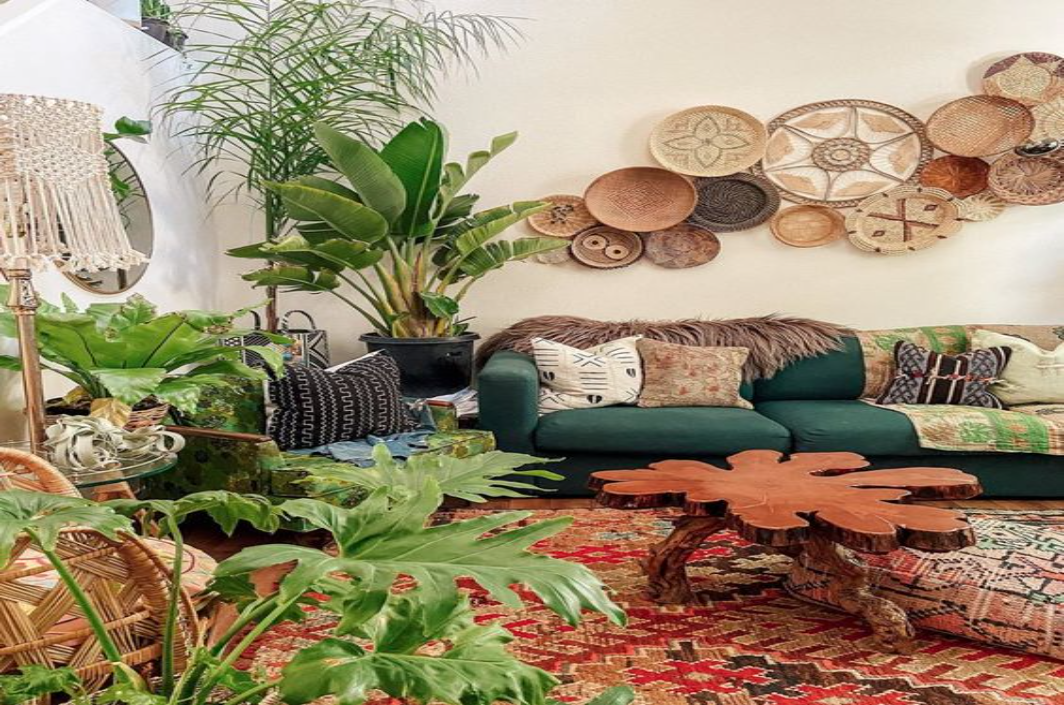 The presence of gorgeous indoor plants is one element that can be found in every attractive bohemian setting. Indoor plants are not only environmentally beneficial, but they also offer a lovely splash of natural green colors to the room, which mixes in with the rest of the design.
Succulents are an excellent choice because of their variety of shapes and as a superb illustration of structural artistry. You can also choose low-maintenance plants like snake plants or dracaenas.
Palms are another popular option. Choose plants that are suitable for your region's climate and the time you've got for maintenance. Using wicker baskets for your plants is a terrific way to achieve a boho vibe.
6. Embrace the Beauty of Moroccan-Inspired Accents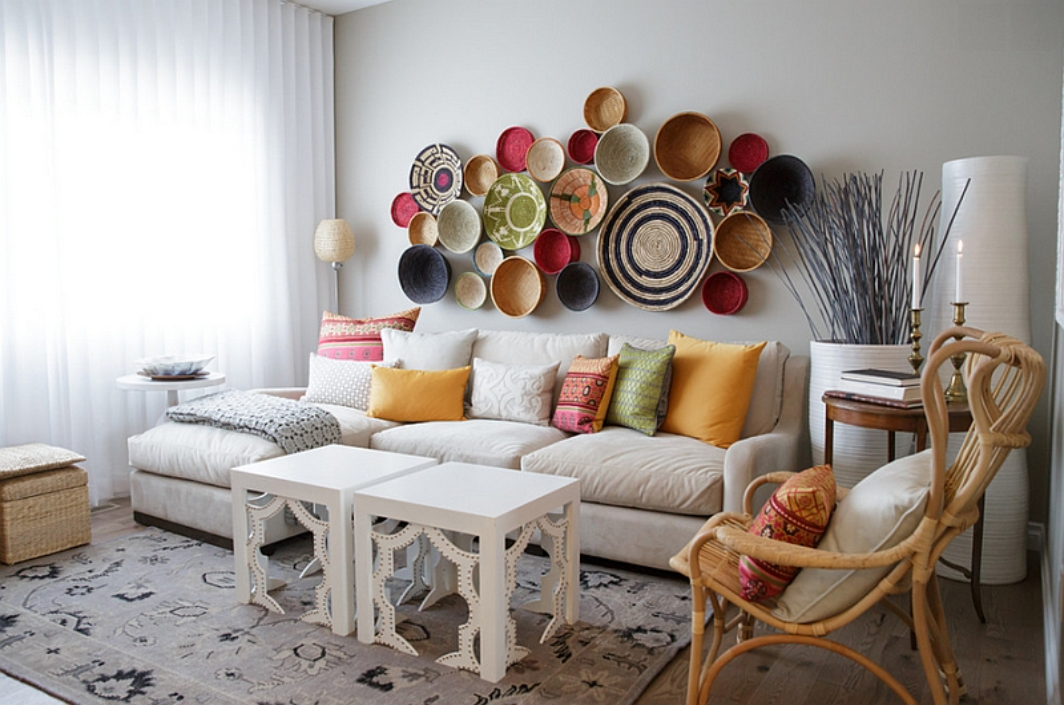 Moroccan-inspired accents can give your bohemian decor an exotic and vibrant touch. They have such lovely hues and patterns that they are a popular addition to many beautiful homes. They will also offer depth to your design and the textures that are essential. Intricate Moroccan rugs are a prominent component of boho design. They feature velvety textures and attractive colors and patterns, making them ideal for creating a center point in your home.
Moroccan tiles and carved furniture are two other decorative ideas. Moroccan baskets and bright tea sets can be used to enliven your kitchen.
7. Make a Colour Pop by Painting Something Bright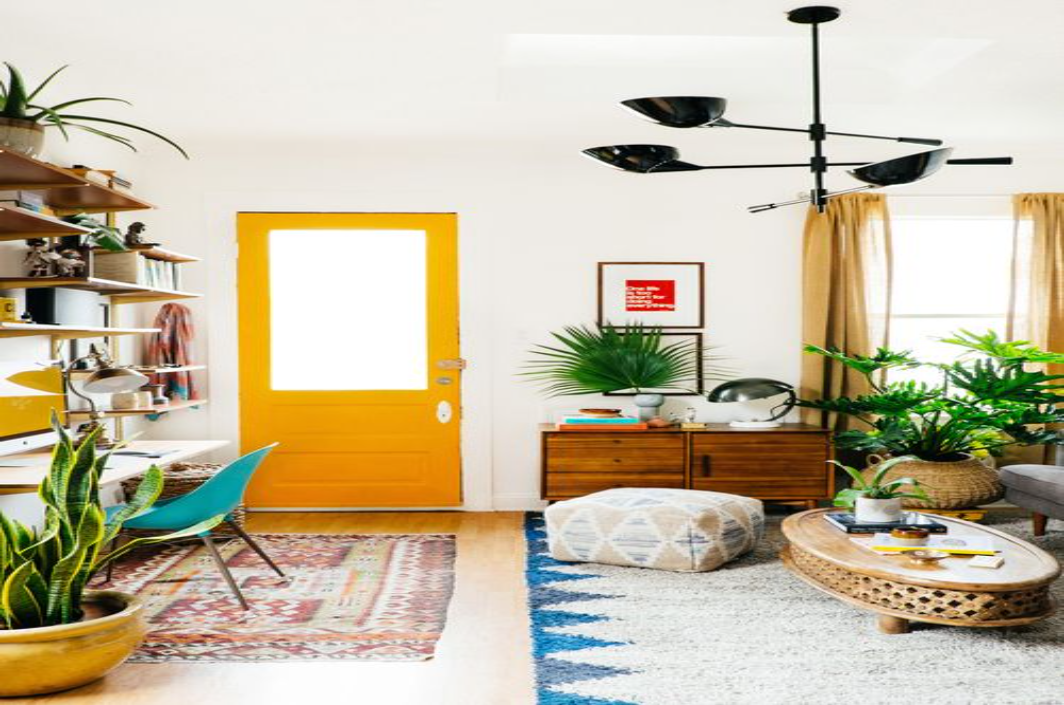 One of the quickest and easiest ways to incorporate boho decor into your house is to paint something a vivid hue. You can opt to paint a door or windows or even refinish old wooden furniture. For a lively aesthetic, choose colors like bright yellow, orange, and magenta, or take inspiration from Mexican wall paints.
With the overwhelming presence of a bright yellow door, our living room seems very fresh. Even black touches can be seen in this bohemian living room, which appears to be extremely modern. We recommend that you make sure your room has enough light to accentuate the painted accent.
8. Go for Funky Accents and Personal Items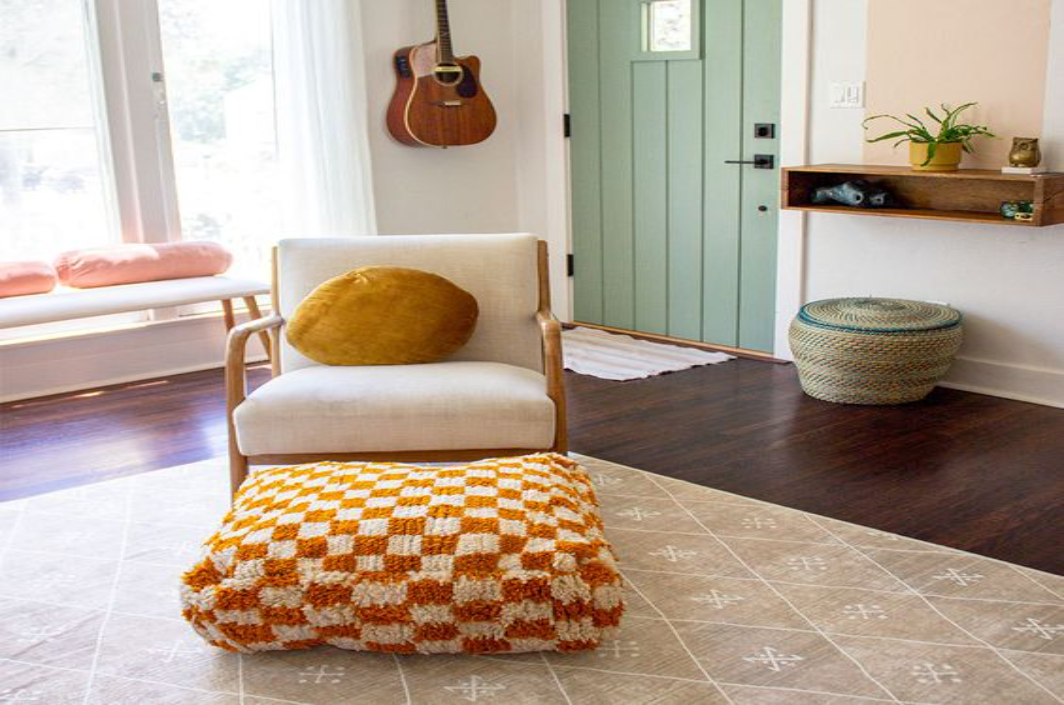 Art is always an important aspect of Bohemian décor. However, the art in boho decorations is as random as it gets. Many are handcrafted from natural materials. You can combine not only arts but also unique boho furniture into your space. They will spruce up your decor and offer a burst of color.
Another appealing aspect of boho décor is the freedom it allows you to express yourself and incorporate your own personal items. Perhaps you have a beloved childhood gift? Or perhaps a collection of random photos? You may all add those special artifacts that mean a lot to you and proudly show them in a boho room.
You can also get creative and produce something with your hands in your spare time. Use colors that are a reflection of your personality and style.
9. Experiment with Neutrals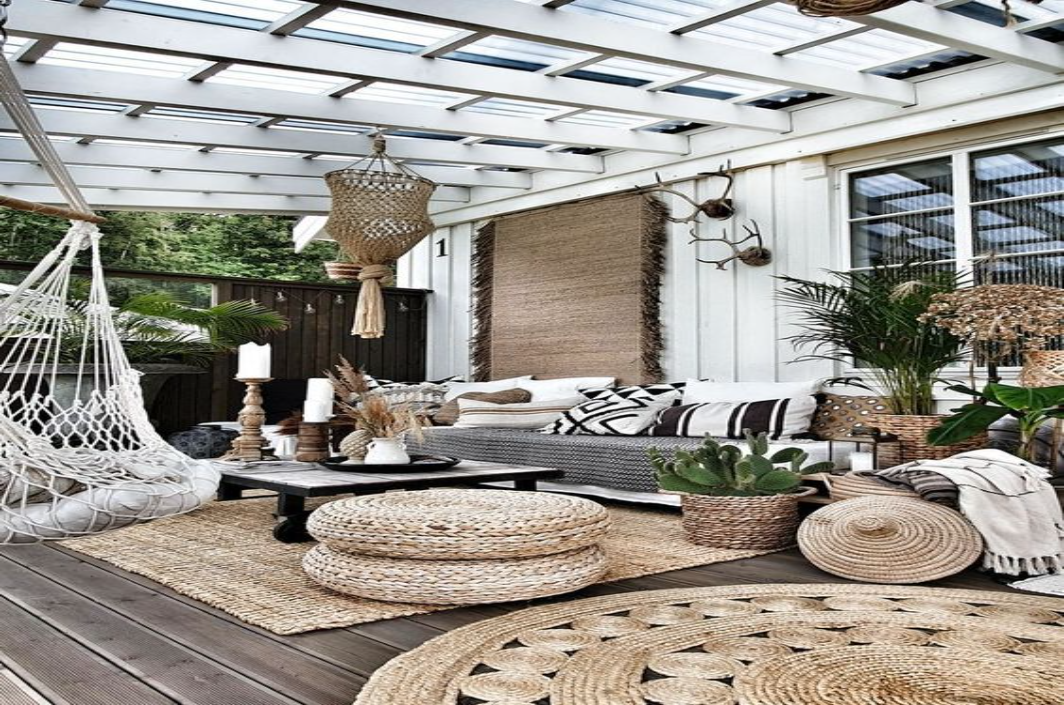 If you don't like staring at bright hues all day, we have some excellent news for you! With some neutral tones, you can create a room with all the boho appeal. There are numerous approaches to this. One option is to use any of your preferred themes, such as coastal décor, and draw inspiration from the colors of the sea.
A neutral boho décor typically comprises white, off-white, or other mild pastel tones combined with natural rustic colors and lush green. Black accents can also be used to offer a modern touch. Rattan mats, baskets, and braided chandeliers are popular neutral bohemian decor pieces.
10. Mix-Match Earthy and Glamorous Themes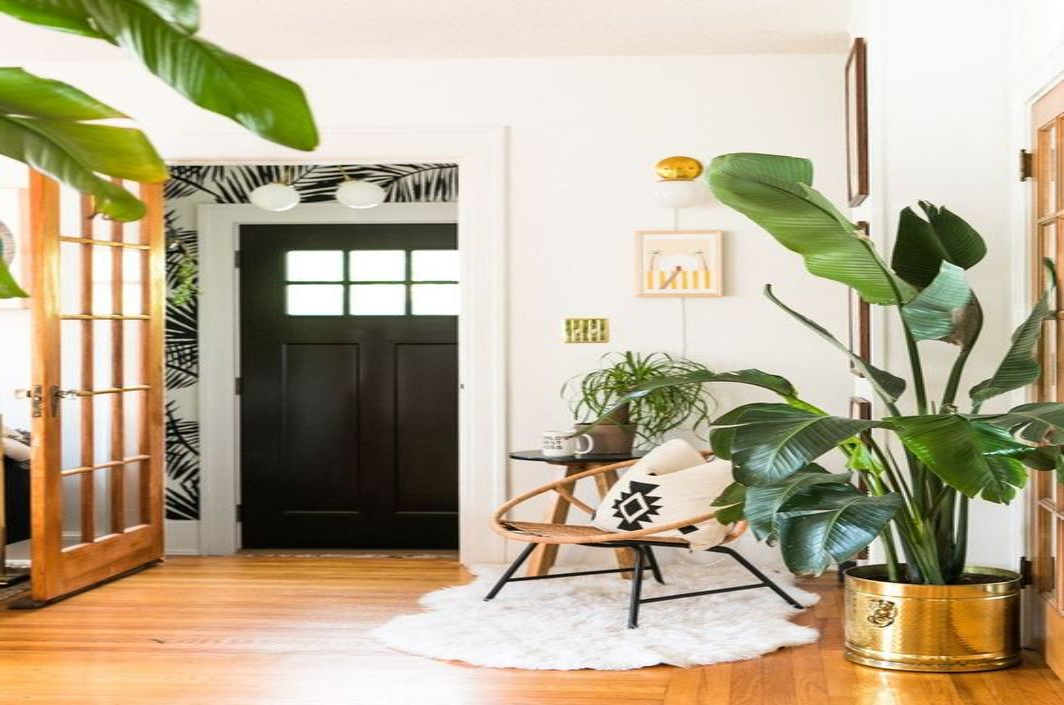 Mixing extravagant and earthy décor to create a magnificent boho room is the rarest design idea ever. One of the best aspects of choosing this style is that you don't have to pick between glamour and bohemian decor; you get the best of both. Mixing metallic and earthy tones with neutral hues and using eclectic patterns and textures is one of the simplest ways to get a boho-glam look. Make certain that there are cozy seats and accents.
Add lush greenery and warm rustic elements. With the correct lighting, you can also add additional details. We recommend that you try a modern golden chandelier, which will provide pleasant lighting and bring a touch of elegance to your space.
Master the Art of Bohemian Vibe
Boho decor is charming and here to stay. We hope that our tips have helped you a great deal to get the boho home of your dreams. Whether you want to decorate just a room or an entire home, get creative, experiment with our tips, and add your own personal touch.
Boho decor should be embraced and mastered with a boundaryless philosophy. It is the decor style that features beautiful and vibrant colors, multiple textures, interesting patterns, and a random mixture of decorative accents that blend very peacefully.
A boho room should entice a feeling of peace and relaxation. This effortless decor also adds so many natural elements, which makes it very much in tune with nature and its beauty.
Always remember not to overdo the accents and create a cluttered look. Make sure to pay attention to the lighting in the room to get the right style and color palette. Always start with the accent that will be the room's focal point, such as patterned rugs, and work towards other elements, then work your way outward.
You'll always have a favorite decorative accent in your boho space. Tell us about it in the comments!