Are you obsessed with the cloud couches and want to own one to sink in, cozy up, and kick back? Cloud couches are the most beloved home decor pieces on TikTok, but owning them can be a costly affair. Even interior designers and Hollywood A-listers are embracing this trend, but their sky-high price tag can make them a far-fetched dream for budget-conscious buyers.
Get your dream cloud sofa without breaking the bank by investing in the cloud couch dupes that are exceptionally plush and rival Restoration Hardware's classic couches. From family movie nights to cozy naps, these cloud couch dupes will become your favorite relaxation spot. You'll love the sink-in comfort of these sofas, making them ideal for napping, lounging, and sitting.
Even if you have a small living room, these cloud couch dupes can be a great addition as they can be easily reconfigured and moved.
They also come in various fabrics and colors, and you can complete the look with the help of feather blend seat cushions.
Cloud Couch Dupes that Will Offer You Cloud-Like Comfort
We have compiled a list of the most affordable cloud couch dupe that is as comfy and good-looking as the original ones. Complete your living room design by investing in them now!
1. Beach House Sofa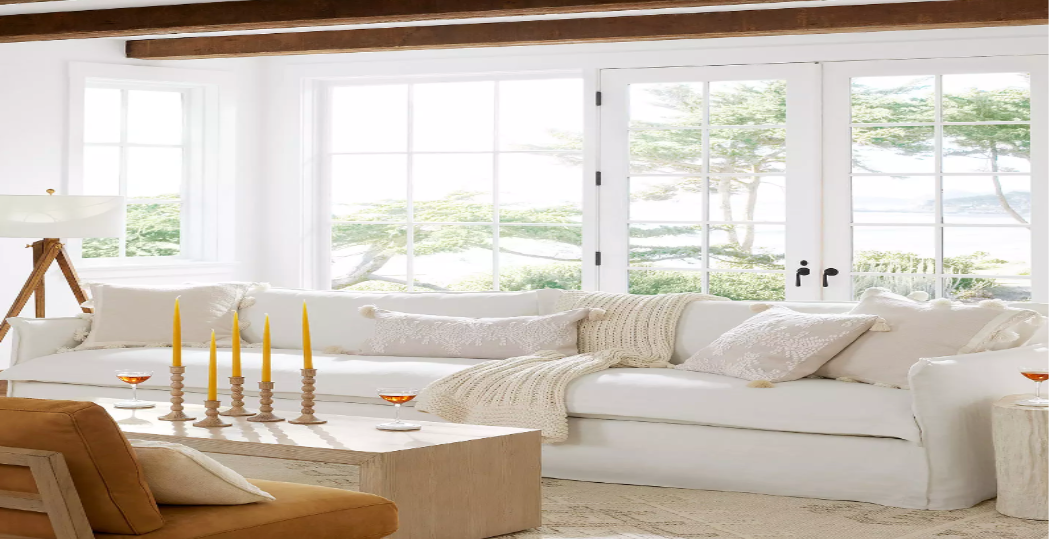 Beach House Sofa is one of the best cloud couch dupes made for lounging in style the whole day. It has been handcrafted in North Carolina and is an amazing find that will make your living room attention-worthy. This quality dupe comes with double-layered cushions and can easily fit into your living room.
The comfy bench cushion and deep seat make it perfect for lounging the whole day. The back pillows and cushions are finished with a topstitched flange, and it resembles Restoration Hardware's Cloud couch.
2. Haven 2-Piece Bumper Chaise Sectional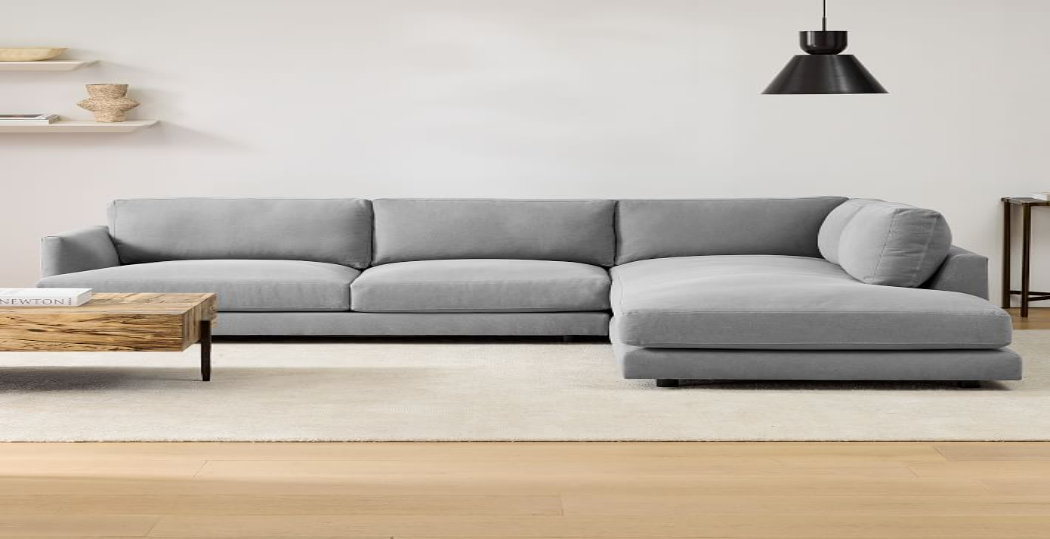 This best-selling couch from West Elm is a must-have piece in your living room if you're taken over by the fluffy cloud couches on TikTok. It costs much less than the original cloud couches but offers the same comfort and beauty. You can choose from one hundred and fourteen fabrics and style them as you want. It has been constructed of engineered hardwood and solid pine and has cushions with high-resiliency polyurethane foam covers that can be easily removed.
Its low-slung shape and padded arms make it look like a million-dollar home decor piece.
3. Dawson Sofa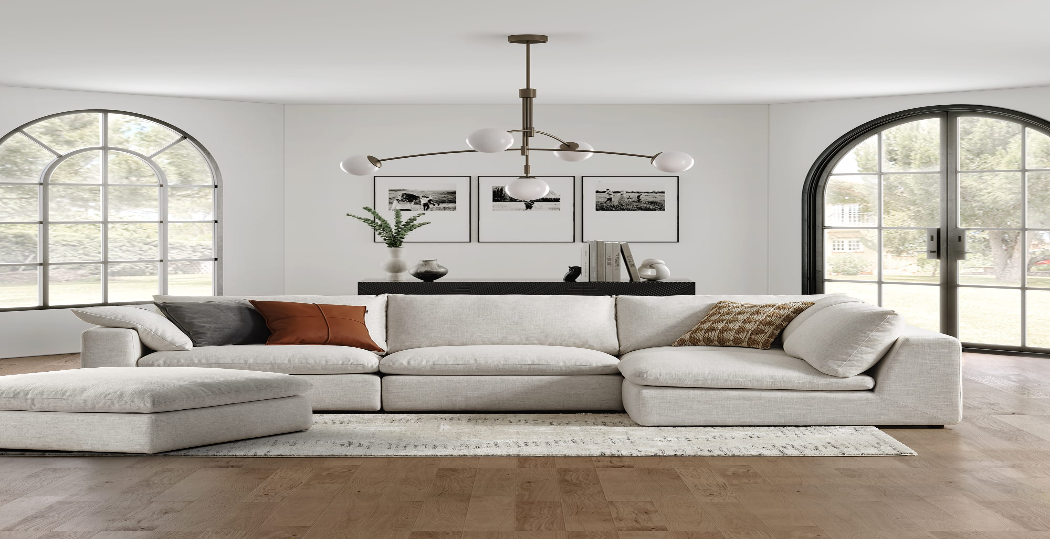 If you're after the Tik-Tok viral cloud couch, Dawson Sofa can be the most budget-friendly alternative. With its airy appearance and feather-filled cushions, it offers a cloud-like lounging experience. This couch is very adaptable and adjustable, giving you tons of options when it comes to everyday comfort.
You can choose from two seat cushion options and two widths to customize the sofa as per your liking. The seat has a good depth, and it offers optimum back support. It is also easy to assemble, and the foam inside the cushion offers enough firmness for people who prefer some bounce over an extremely plush couch.
4. Hamilton Chaise Sectional Sofa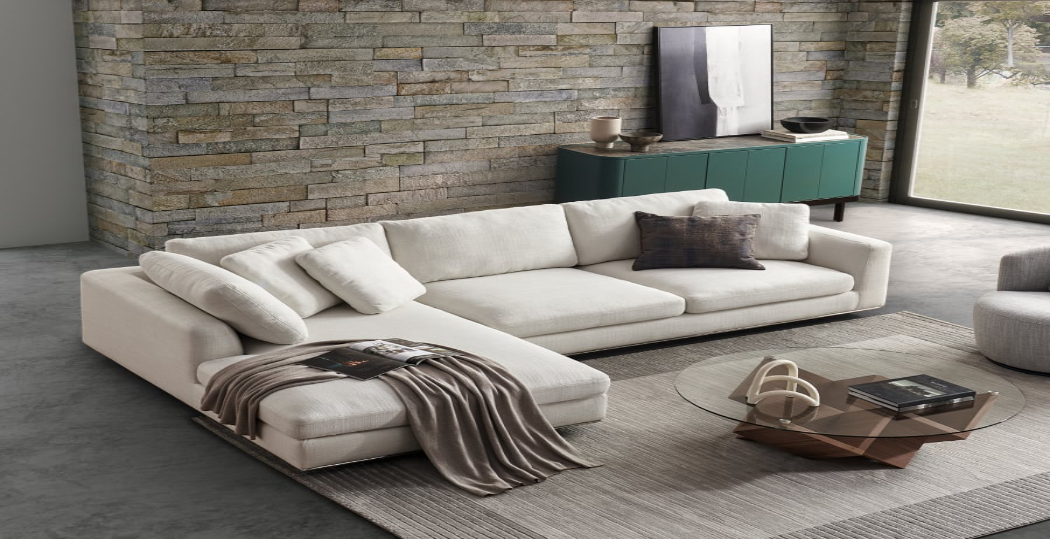 Hamilton Chaise Sectional Sofa is elegant, comfortable, and soft and can be the perfect fit in a studio apartment, living room, or office in need of extra seating. It can be a great pick for those on the lookout for a cloud couch dupe at an affordable price. It comes with additional cushions and deep seats that promote relaxation and comfort. Depending on your living room style, you can choose the Smoke Gray or Brilliant White polyester fabric.
If you pay a few hundred dollars more, you can also get an option with a round chaise. You can order three free swatches to see if you like the texture of the couch.
5. West Elm Harmony Sofa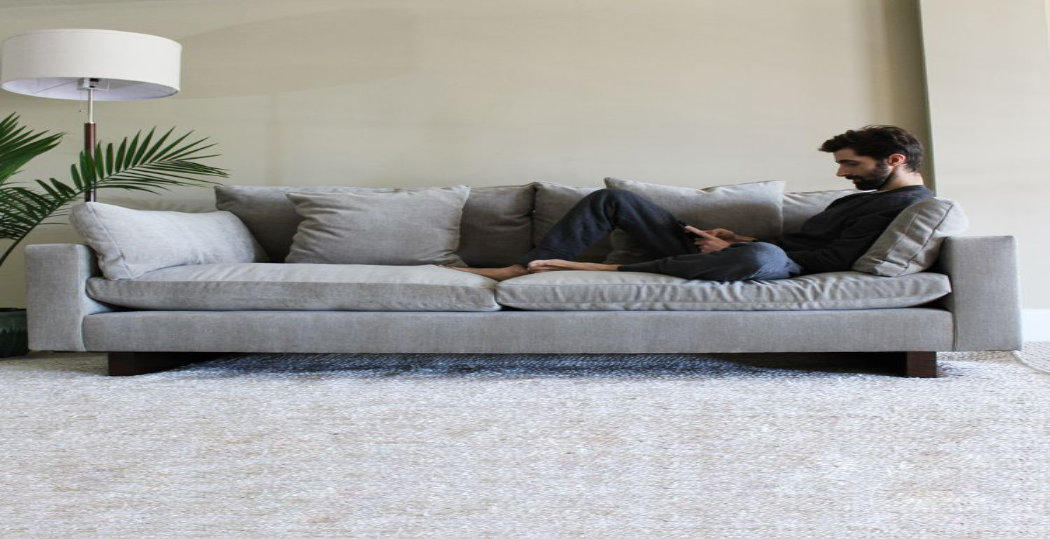 The popularity of the cloud bed has led to an inspired pick, like the West Elm Harmony Sofa, which comes at a much lower price but offers the same comfort. It is hand-upholstered and handcrafted and gives a cloud-like lounging experience. It's deep enough to relax and unwind and comes with back cushions for optimal comfort.
The back cushions are made of duck feathers, polyester fiber, and duck down, and the fabrics are highly customizable. The sofa is plush and cozy and has a modern look. You can also take advantage of the white glove delivery service that includes hassle-free assembly.
6. Feathers Sectional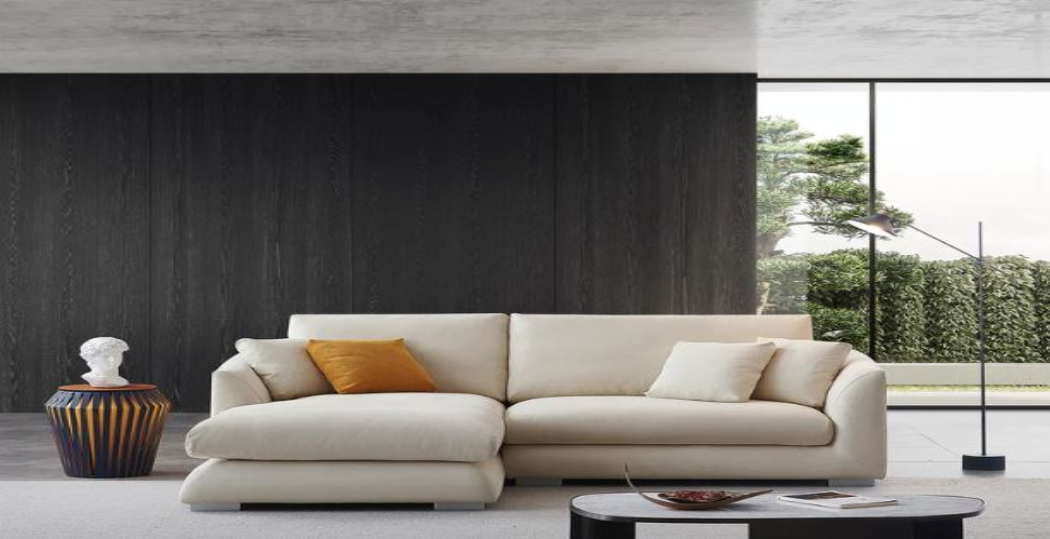 Create the ultimate lounge den by investing in the Mario Capasa Feathers Sectional couch. It was made by the famous Italian designer Mario Capasa and is one of the most wish-listed cloud couch dupes. It is 118% softer than a regular couch and comes with back-rest cushions for maximum comfort. You can go for beige or gray color, considering the decor of your living room. The sturdy construction of this couch ensures that it stays in place for years.
The sofa can be easily detached, and each individual piece can be cleaned separately. It's not too firm nor too plush, and the seat is not too relaxed nor too upright, making it perfect for lounging the entire day.
7. Madison 84" Upholstered Sofa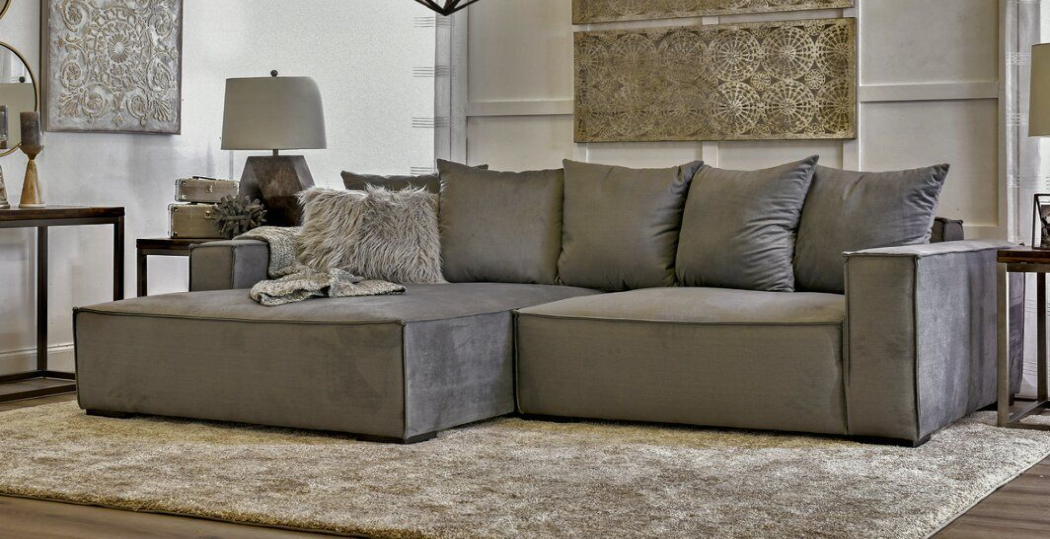 Madison 84" Upholstered Sofa comes at a fraction of the cost of the cloud couch yet is very comfy and inviting. The frame is built from engineered and solid wood and features minimalist stitching and classic recessed arms. It also comes with knife-edge back cushions that are supported by sinuous springs to prevent sagging over time.
It comes in various hues ranging from classic bleach white to Bevin natural to complement most spaces. The back and seat cushions can be removed for easy cleaning. Whether you're napping or watching TV, this sofa is a cozy place to sprawl out.
8. 84" Upholstered Cloud Sofa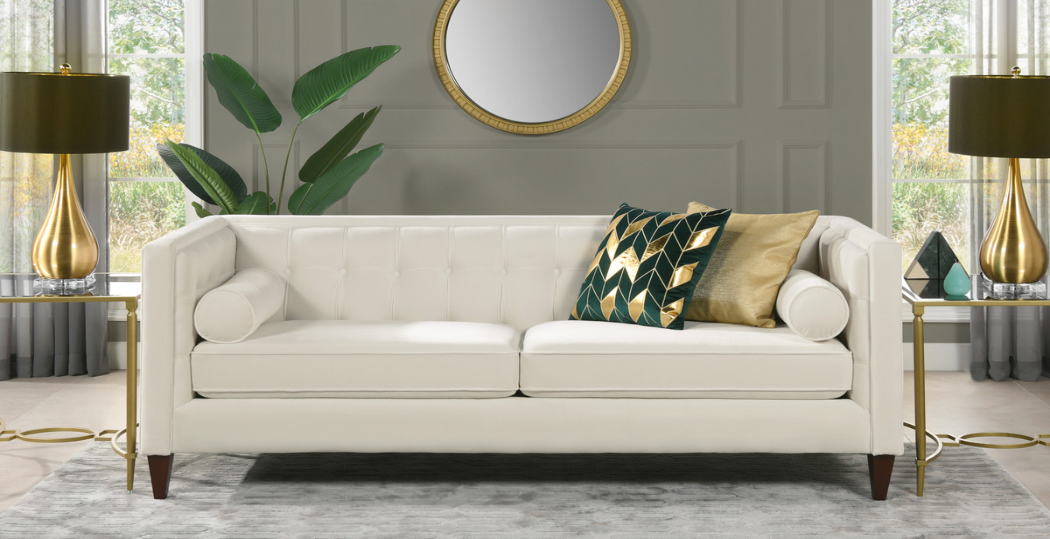 84" Upholstered Cloud Sofa is the perfect piece of furniture for those who want to add a relaxed aesthetic to their home without paying a hefty price. It looks like a cloud sofa and is perfect for taking a nap or family hangovers. Deep seats, luxuriously plump back cushions, and wide cushions give this sofa a unique shape that fits in any space. It is made of 100% polyester fabric and is moisture-resistant.
It has a similar softness and comfort to the cloud sofa and comes with deep armrests for optimum support. This oversize designer sofa can be a perfect choice for your business meetings, social evenings, or parties.
9. Cloud Nine 85" Upholstered Sofa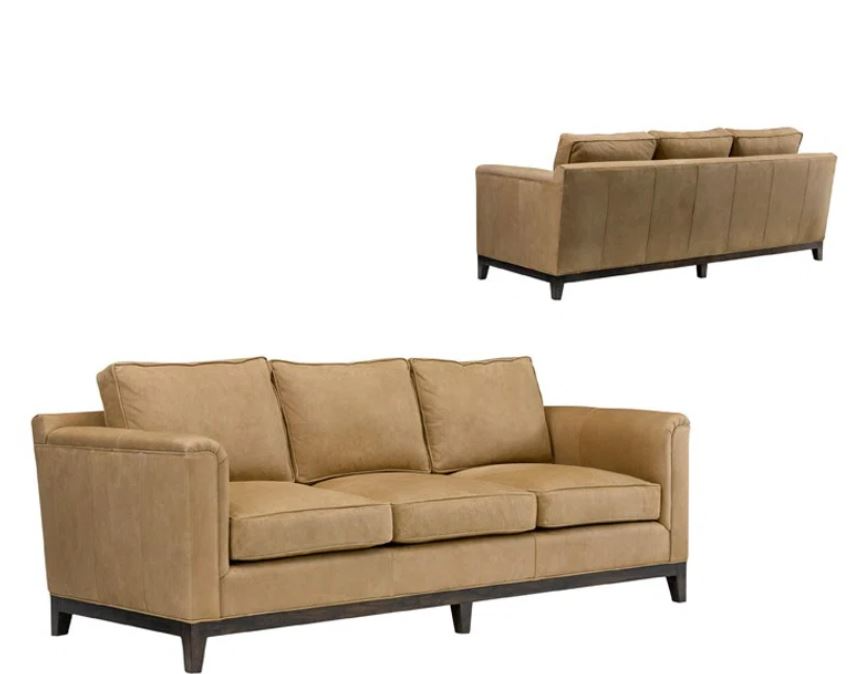 If you love the fluffy and high-end look of the cloud couches and want one that exudes the same feeling at a much less price, you can go for the Cloud Nine 85" Upholstered Sofa. It is well-built and looks spectacular. You can choose from a wide range of finishes and fabrics to style the couch as per the decor of your living room.
The upholstery material is polyester, and the body is made of solid wood. It has a square arm and sewn pillow back, and the leg is black in color. You can place it in any area of your room, and it will become the center of attraction.
10. Valyou Furniture Feathers Sectional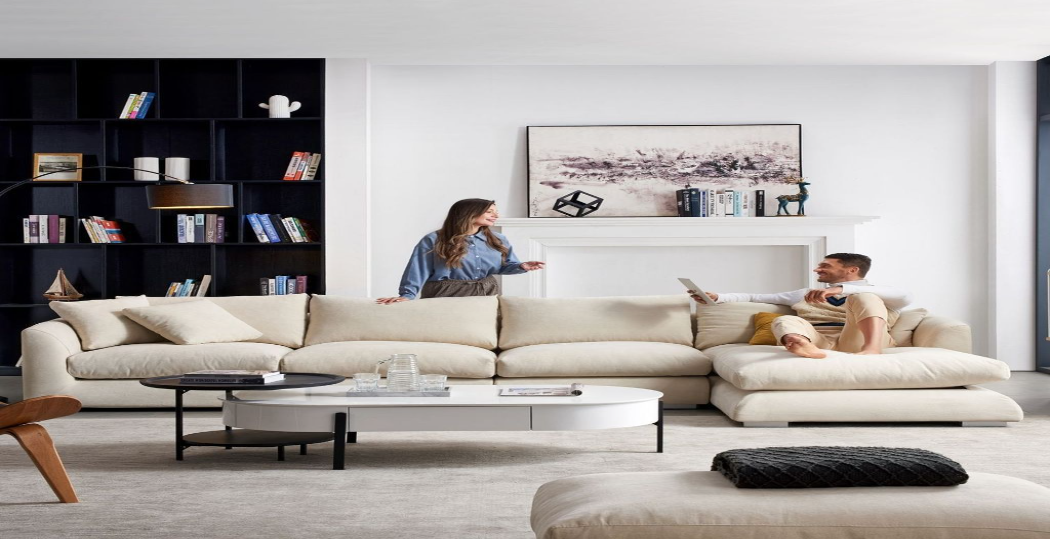 Valyou Furniture Feathers Sectional has a comfortable sink-in quality like the cloud couch. It is not only cozy and spacious for family time but also holds up well to having pets and kids in the home. Its low-slung shape can make your living room feel more bright and airy. It is 118% softer in comparison to regular sofas, and you can buy it in four different width sizes. The frame is constructed of pinewood, and it is available in microfiber, Egyptian cotton, and linen fabric.
Acclaimed Italian designer Mario Capasa has constructed this couch sofa, and it is stain and water-resistant.
11. Bardolf 2 – Piece Upholstered Sectional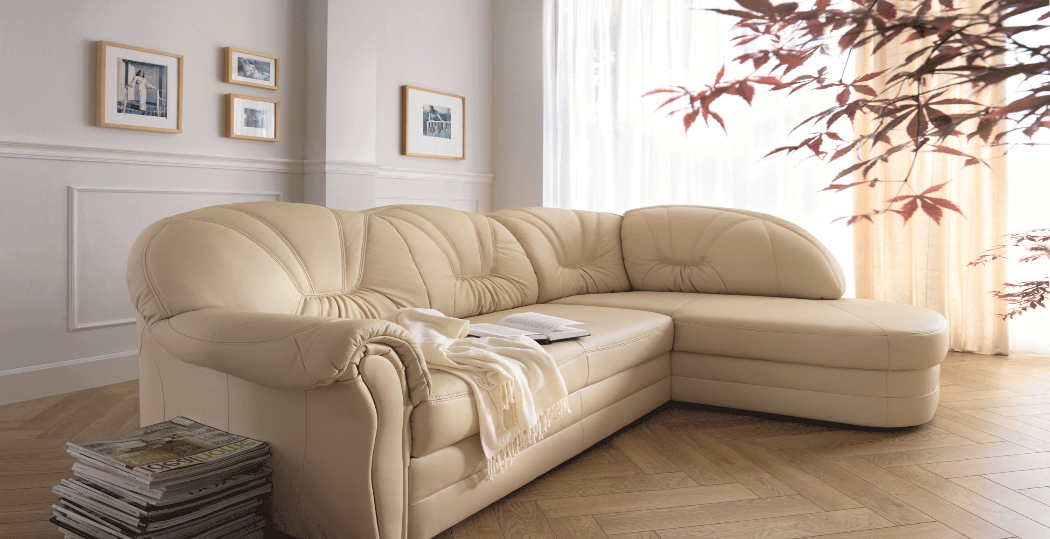 Bardolf 2-piece Upholstered Sectional is the perfect statement piece for your living room. This L-shaped sofa is an affordable alternative to a cloud couch and makes your life easier and more comfortable. It has been beautifully tailored with numerous pillows, rolled arms, and deep lounging spaces. The frame material comprises engineered and solid wood, and the upholstery material is chenille.
It comes with removable cushions and tosses pillows for added comfort. It is the perfect sofa for movie enthusiasts due to its deep cushions and oversized structure.
12. Commix Down Filled Overstuffed
Commix Down Filled Overstuffed is another budget-friendly cloud couch dupe that combines a timeless appearance with premium comfort. It has a minimalist yet eye-catchy clean-lined design that elevates a variety of interior design styles. Upholstered in polyester fabric, this contemporary sectional offers a luxurious sink-in feel.
It has foam-padded seats and a solid wood frame, making it perfect for the game room, living room, or family room. It comes in various colors, so you can get it customized as per your liking and taste.
13. Savesto 5-Piece Sectional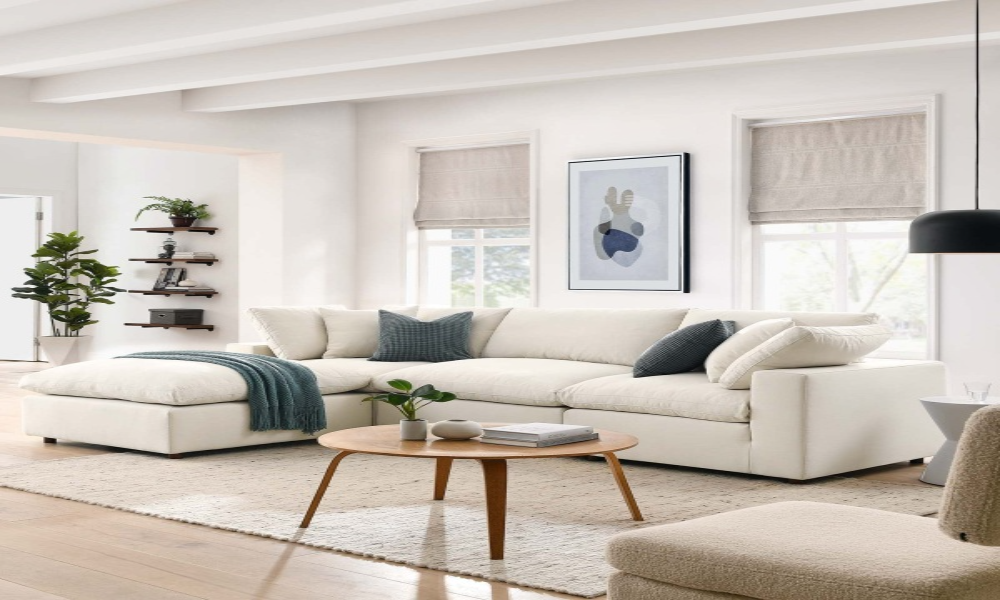 With the Savesto 5-Piece Sectional, you don't need to put your dreams of a cloud couch on hold. It gives you the feel and look of the cloud couch without the hefty price tag. This couch especially looks good in farmhouse-style homes. You get two color choices- black and charcoal gray. Crisp, clean lines, loose feather blend cushions, and track arm styling give this couch a premium look.
The sectional's reversible seat and back cushions are wrapped in a soft cottony fabric to give you the feeling of sitting on the cloud. The polyester upholstery and corner block frame of this sofa make it stand out.
14. Thomasville Lowell 8-piece Modular Sectional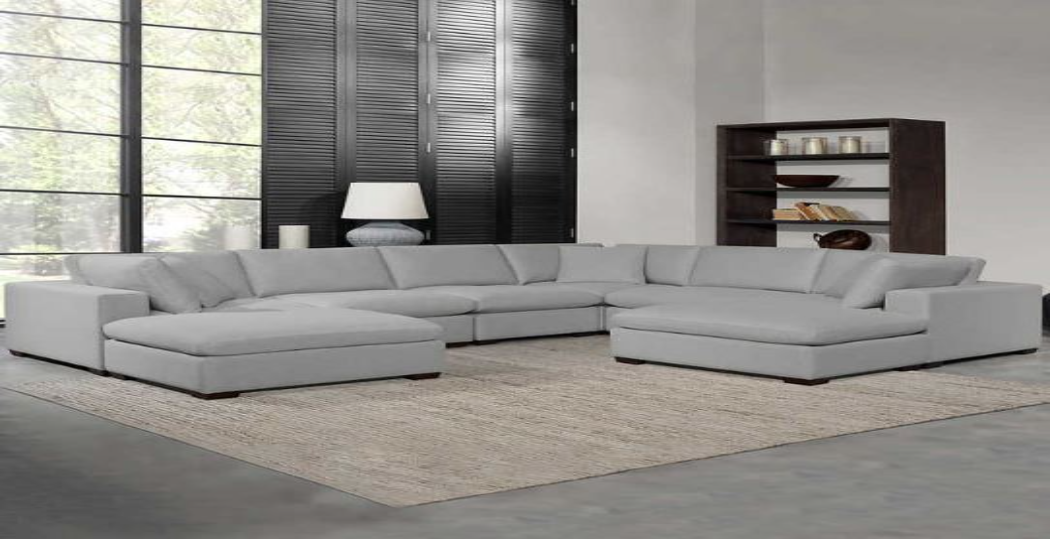 Complete your living room design with Thomasville Lowell 8-piece Modular Sectional, which is one of the most popular Restoration Hardware look-alikes. It is super soft and ultra comfortable and comes in different configurations. It complements all types of living room designs ranging from modern to rustic and farmhouse style.
Three toss pillows are included with the package to offer a relaxed lounging experience. The sectional cushions are reversible and can be removed easily, allowing for quick cleaning when needed. Solid wood legs in a brown walnut finish give the couch an appealing look.
15. Milo Modular Sectional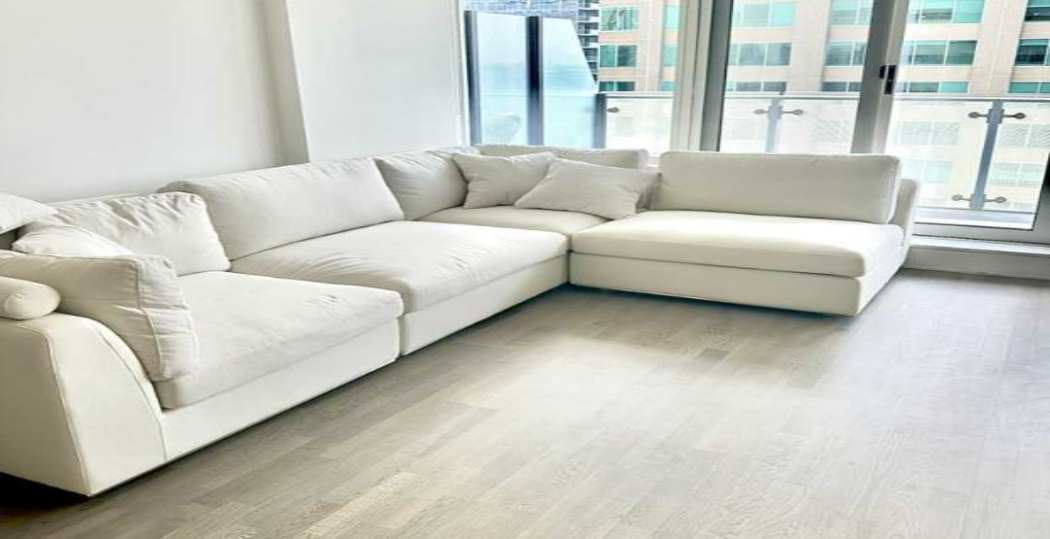 If you don't want to spend a hefty amount on the couch of your dreams but still want the cloud couch look and feel, you can go for the Milo Modular Sectional. This sofa's flat and sleek profile makes it a must-have furniture piece in your living space. The padded armrest is a bit curved to add visual elegance and deliver stable support for the spacious seating.
You can even get it customized in different color and finish as per the decor of your unique space. You can even get free swatches of the fabric you desire so that you can get an idea of the final look.
Conclusion
Cloud couches are extremely plush, comfortable, and attractive. But why spend such a hefty amount when you can get the same look and feel at half the price? Check out our list of cloud couch dupes that will give your living area a high-end feel.
Whether you're looking for an oversized comfy feather sectional perfect for cozying up with your family or a loveseat ideal for small spaces, you'll find a cloud couch dupe that will trick your guests into thinking that you have bought the original piece.
You can also get them customized, and they will last for years due to their exceptional build quality.
Frequently Asked Questions
Why Should You Buy a cloud couch dupe?
A cloud couch dupe is an inexpensive way to get the same look and feel. Cloud couch dupes are affordable yet offer the same cozy and comfortable feeling as the Restoration Hardware classic couches.
What Things Should You Consider While Buying Cloud Couch Dupes?
You should ensure that the finish and the color of the cloud couch dupe align with the decor of your living room. Check the comfort factor and the durability of the Cloud couch dupes.