Minimalism is the latest trend adopted by the millennials and Gen-Z because of its aesthetic, beauty, and elegance. It requires you to own a few items and make your space look spacious and airy. It helps you save a lot of money as buying everything you see and like isn't required. It has to fit right in your home decor. They believe in 'vibes,' and those are attained by beautiful and well-planned aesthetics rather than just collecting good-looking items and placing them around your house.
It focuses on sleek and low-profile furniture that is in pastel colors, consuming space but not so much to fill up the entire room. It gives a modern and effortless space with warm feels and good vibes. One of such modern interior style ideas includes Japandi style home decor that has been gaining popularity in the current times due to its low profile needs and warm feel.
Let us know more about this idea in the article further.
What is Japandi Interior?
When the traditional Japanese interior methods are combined and styled with a Scandinavian aesthetic, it gives rise to a home decor movement called 'Japandi.' It is running all over the internet in current times. But that doesn't mean it has originated recently. In fact, these decor methods have been followed in various communities over several years.
In the modern era, the focus on minimalistic designs and enthusiasm for aesthetic places have contributed to the rising interest in Japandi interior decor.
Scandinavia and Japan are two different cultures with major geographic diversity, and yet both share the same principle for design. Simplicity and appreciation of functionality are their core values for home decor. They seek a profound respect for nature, art, and fine craftsmanship.
The best part about Japandi decor ideas is the beautiful intertwining between the comfort and well-being of a home and the acceptance of imperfection and vulnerability in the designs and decor ideas.
Here are 15 new ways in which you can get Japandi-style home decor in your house and be mesmerized by it.
1. Curation is the Strength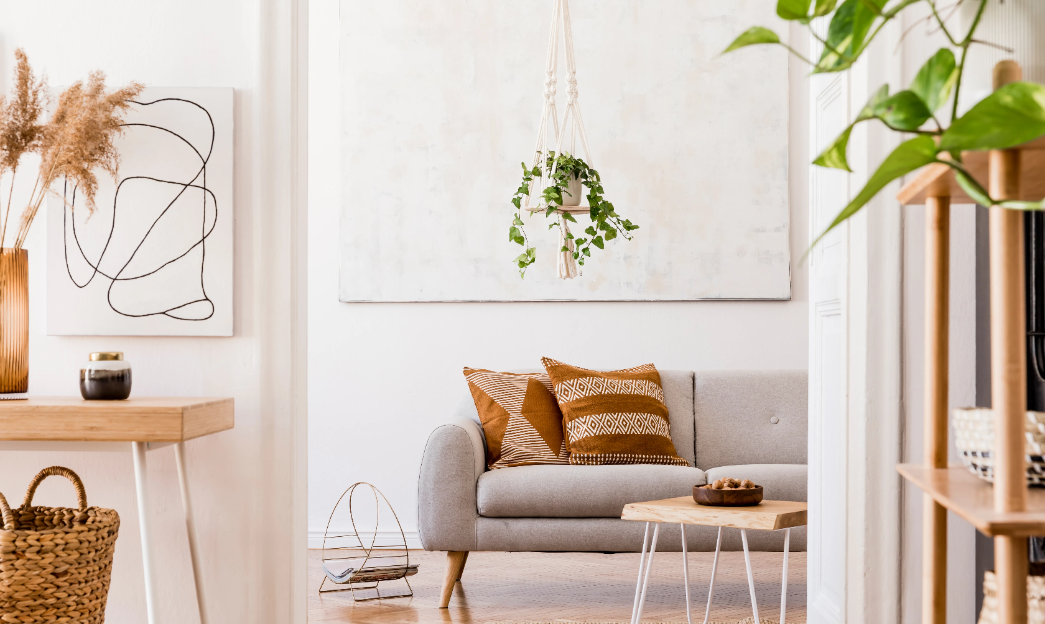 The major significance of the Japandi interior is subtlety and simplicity. It's on you how simple yet beautiful you can make your house. Every item that you place in your Japandi style interior must be such that it is minimalistic, in neutral colors, without many embellishments, frills, or hangings around them.
It does not state that your house must be empty and white without any decor, but it should be such that the place is filled with well-thought-out and curated items. Japandi means getting rid of all the items and things that make you feel negative.
You can put different possessions and accessories that look good and are well thought out before buying. It can include paintings that are well placed, not in a random way but creating patterns that make it look elegant and aesthetic. It can include one piece of art that can cover your entire wall with light and neutral colors.
2. Wooden Furniture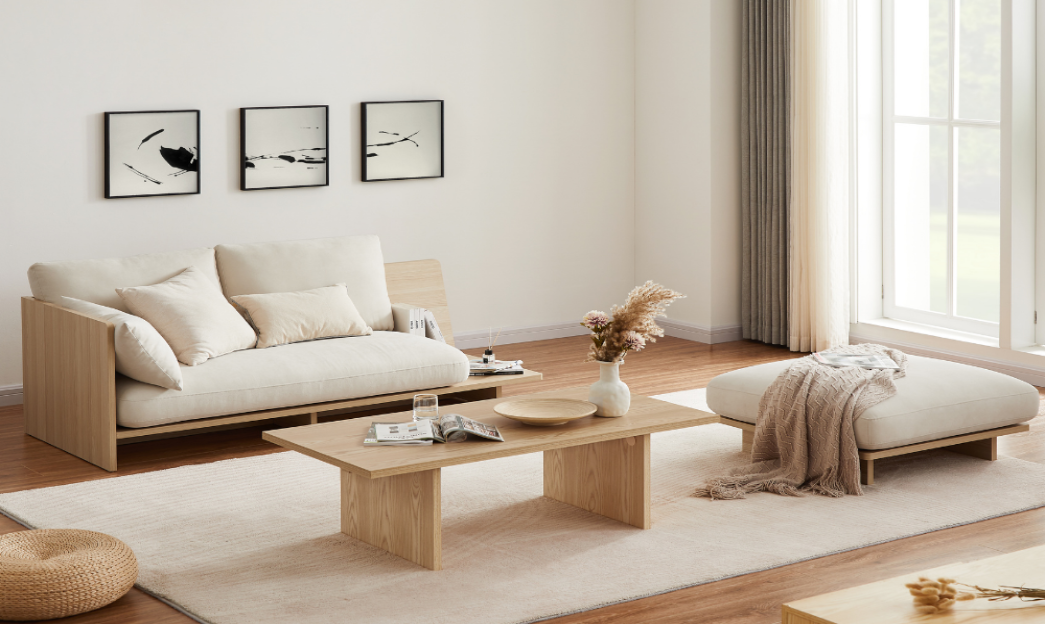 In the Japandi style of furnishing, you don't have to go out of your way to get the furniture done. You can use wooden, minimalist furniture pieces with soft edges and a glossy feel. You must use fine craftsmanship-embedded furniture for good vibes and decor. The intricate details in the furniture do a huge job of making your place look aesthetically pleasing in these simple and elegant settings.
In reality, there are major differences in the wood used by Japanese and Scandinavian furniture due to the geographical and climatic differences in both regions. The Japanese designs have a darker tone of wood that comes from Red Pine, Cedar, and other types of wood. In comparison, the Scandinavian wood comes in light hues. They use Oak, Pine, Teak, and others.
For your Japandi design, you can integrate both these types to create unique-looking furniture, or you can use any one of these based on your vision with the design. The contrasts of both of them can create a balanced interior.
3. Intricate Patterns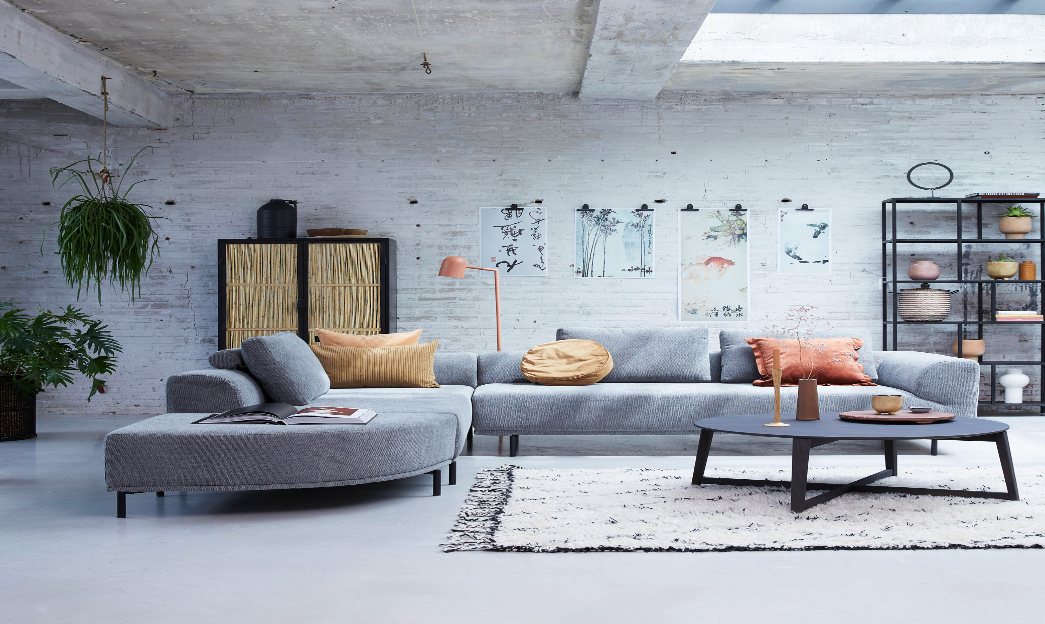 There's nothing more beautiful than a backdrop with delicate patterns and designs on the wall setting an undertone for the entire house. You can create this using textiles, wallpaper, or wall art and paste it on the wall. The designs must be delicate and filled with minute details to make it look amazing for your room interior.
This will do all of the work of adding beauty to your Japandi-style room decor. You can place your wooden furniture, light or dark colored, against this wall creating a huge statement wall in your room. Further, placing plants, succulents, or green leaves in flower pots helps you dramatically lighten up your place and make it feel more welcoming. Avoid placing a painting on this wall, as this well-decorated wall deserves all the attention.
4. Emphasis on Natural Elements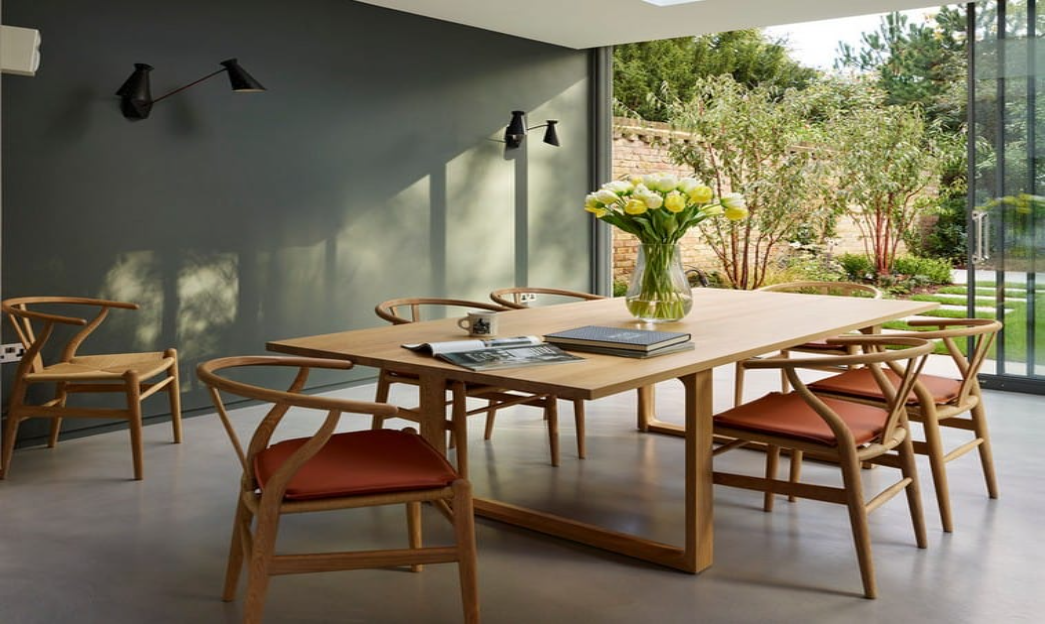 Natural elements are the backbone of any Japandi decor design. You can use handcrafted, organic items in your house that can enhance its beauty. Placing items made of plastic and fabric can interrupt the idea of what you are trying to do with your room decor.
Use the imperfectness of handcrafted items that create a theme for your house. Do not go to seek perfectly symmetrical articles, designs, and vases. Instead, place the ones made by your local vendor. Also, the use of paper lamps, ceramic utensils, candles, and vases stands as the soul of Japandi decor.
Further, the place can be decorated with minimal designs of wool, raw wood, timber stools, rugs, hemp, and others that can be used to enhance the beauty of your house. You can use Bamboo, rattan, and different types of paper to create and elevate your house styling.
Sale
BAOBAB WORKSHOP Wood Floating Shelves 16 inch - Bathroom Shelves for Room Wall Mount - Wide Wooden Wall Shelves for Bedroom Kitchen Living Room - Walnut - 16D x 6.7W Inch, Set of 2
✔PREMIUM FLOATING SHELVES WOOD — These floating shelves for wall are handcrafted of 100% real solid pine to reveal the natural knots in the wood and stained to give the perfect aged look.
✔INCREDIBLE STORAGE & DECOR — Exhibit memorabilia or artwork, store books & jazz up your kitchen, bathroom and more with walnut floating shelves!
✔EASY INSTALLATION — set of 2 shelves for wall storage come with stainless-steel galvanized hidden brackets, toggle bolts for drywall & a simple instruction manual.
✔DURABLE BATHROOM FLOATING SHELVES — Heavy-duty solid wood body with wax coating. Our wall mounted shelves are resistant to moisture absorption and suitable for the bathroom use.
✔QUALITY PROMISE: Not satisfied with our small shelves? Reach out and we'll make it right!
5. White Walls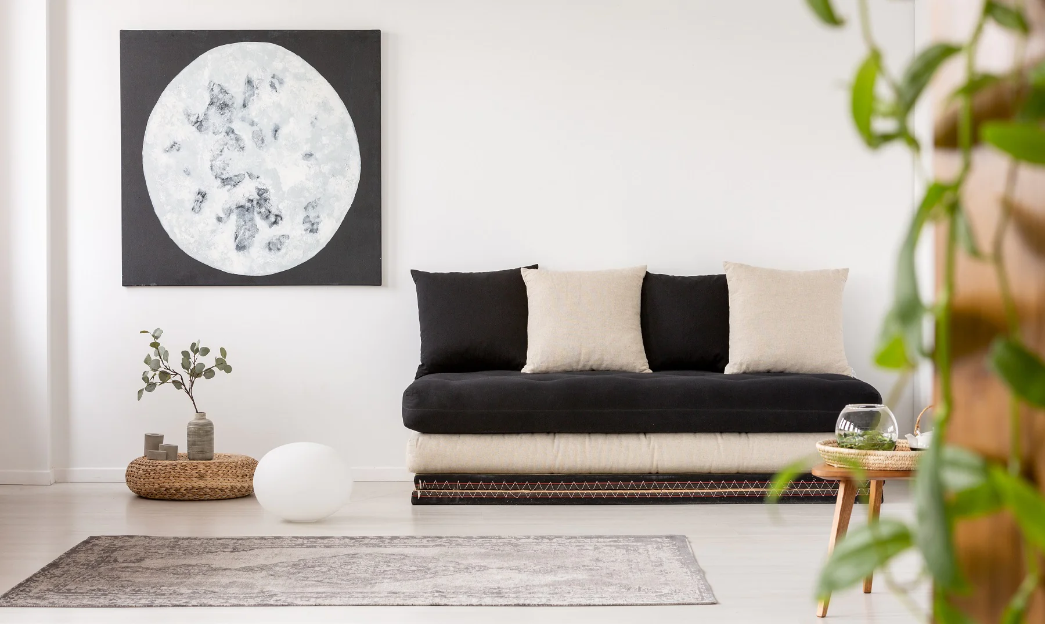 In the case of Scandinavian decor, white walls play a major role as they focus on maximizing the light coming from the sun by making it bounce back from the white sheets and drapes. Whereas the Japanese use white as a complementary color against their dark color wooden furniture and decor items. Hence, the Japandi decor mainly consists of white walls.
You can choose any shade of white based on your requirements and ideas. If you are worried about white needing cleaning too often, you can go for off-white color to paint your rooms. If not, you can also choose shades of beige to enhance its beauty and yet keep the place in alignment with the Japandi style.
Other than this, you can also use a dark color to paint your wall as long as you ensure to complement it with other bright decorative items in your house.
6. Free Flowing Wall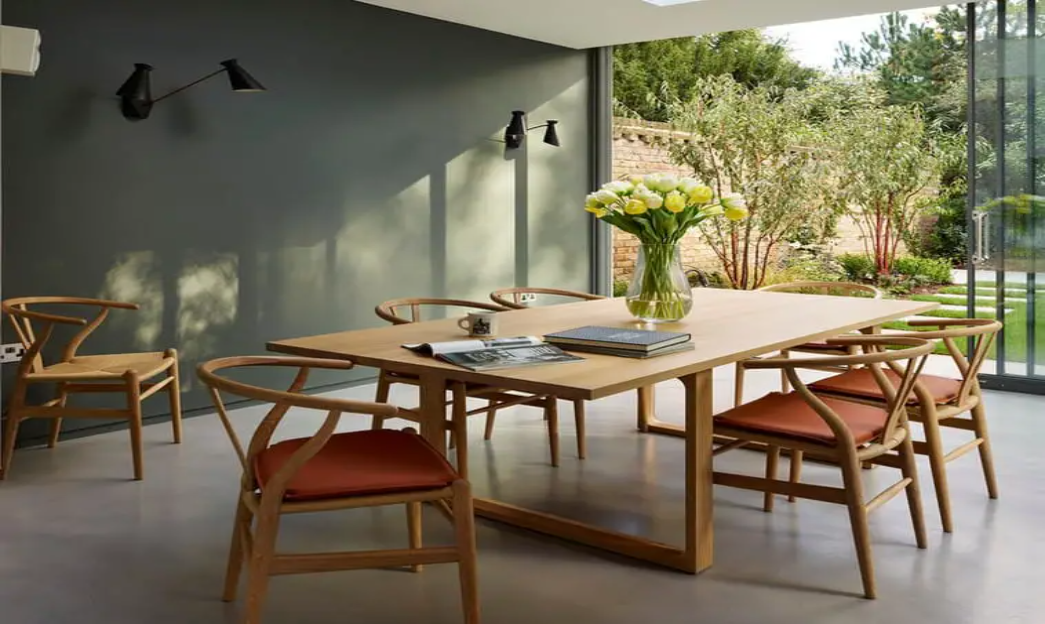 Full-length windows and glass walls are a rising trend in modern home decor designs focusing on minimalism and art. The main aim of these windows is to make perfect use of whatever nature is giving us. They enhance the ventilation of the room and allow sunlight and fresh air.
It is a way to maximize the natural elements that can be seen through your window and make them a part of your home decor. The beautiful green trees, flowers, wooden stems, roots, and birds add to your room decor. It makes the place look fresh and cozy. This is mostly suitable for people with a great view from their window or a garden view that can be used as it is. However, if our windows have another building blocking our view and sunlight, it's better to keep the windows small.
7. Using a Neutral Color Palette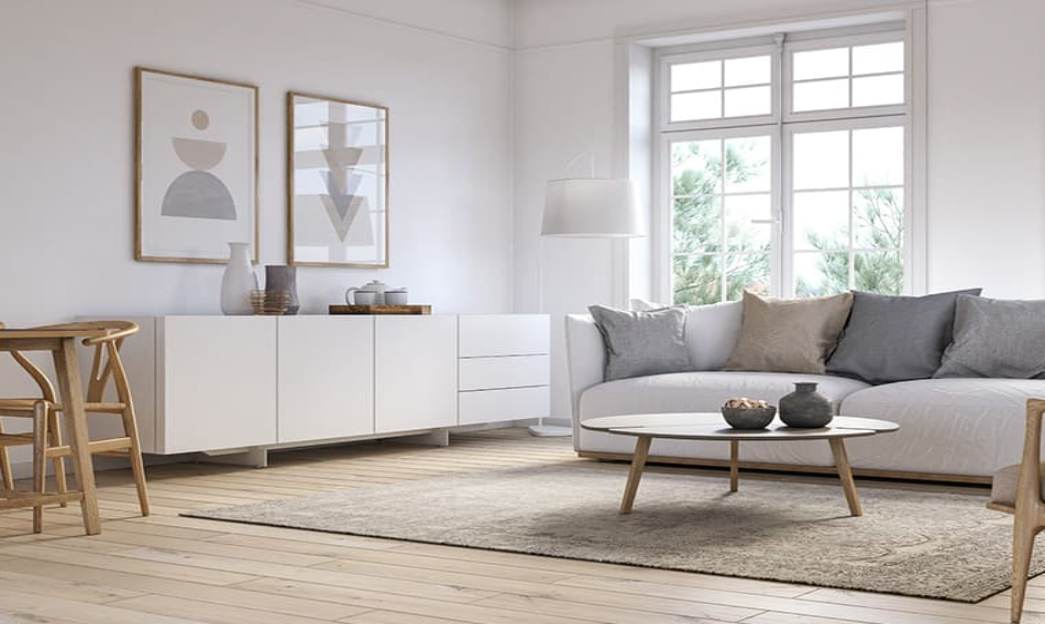 A neutral color palette is the main theme of the Japandi home decor ideas. A Japandi interior decor should give a feeling of warmth to the house. It mainly uses earthy colors and contrasting tones. The colors that play an important part in this are white, beige, brown, gray, charcoal, cream, terracotta, and others in these shades.
Also, you can use black in some places to tease the room with highlights and shiny edges. It adds an accent to the house.
A neutral color palette automatically adds warmth and coziness to the home decor. The best way is to use 3 to 5 colors in your room decor and play with it.
8. Other Colors Shades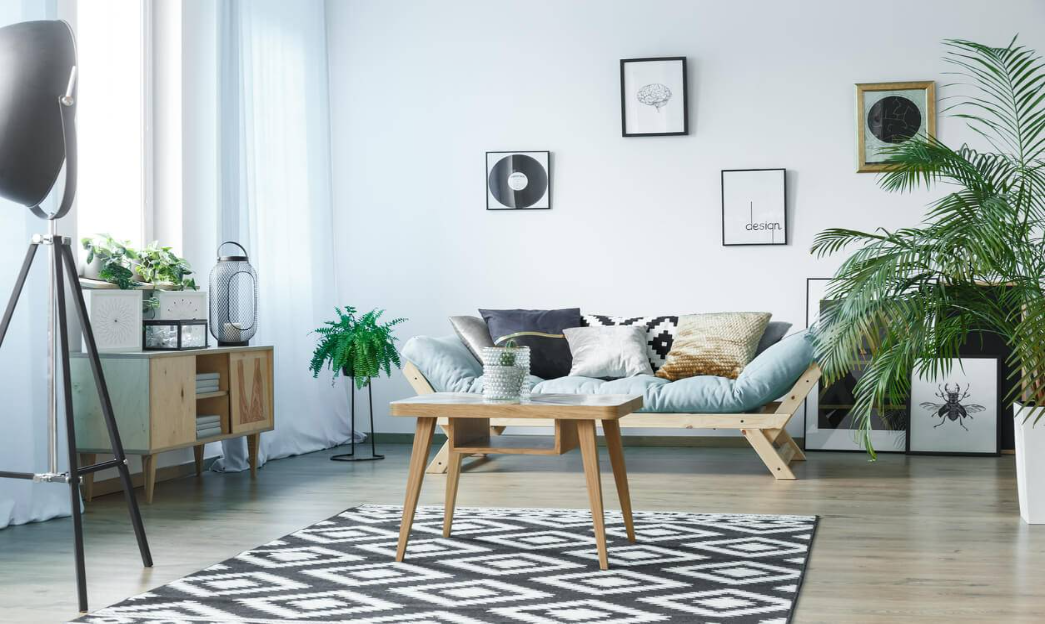 Although the neutral color palette goes the best with Japandi decor, you can experiment and try out colors other than them; just remember, one color at a time. You can use dull and pastel shades of your favorite color, like yellow, blue, or pink. Use them to create one corner of your room, or use a painting or accessory to break neutral colors' monotony.
Use these colors with shades of white for a perfect blend of neutral colors. However, the best way to do this is by placing a vibrant green plant of large size in your house.
9. The Texture of The Walls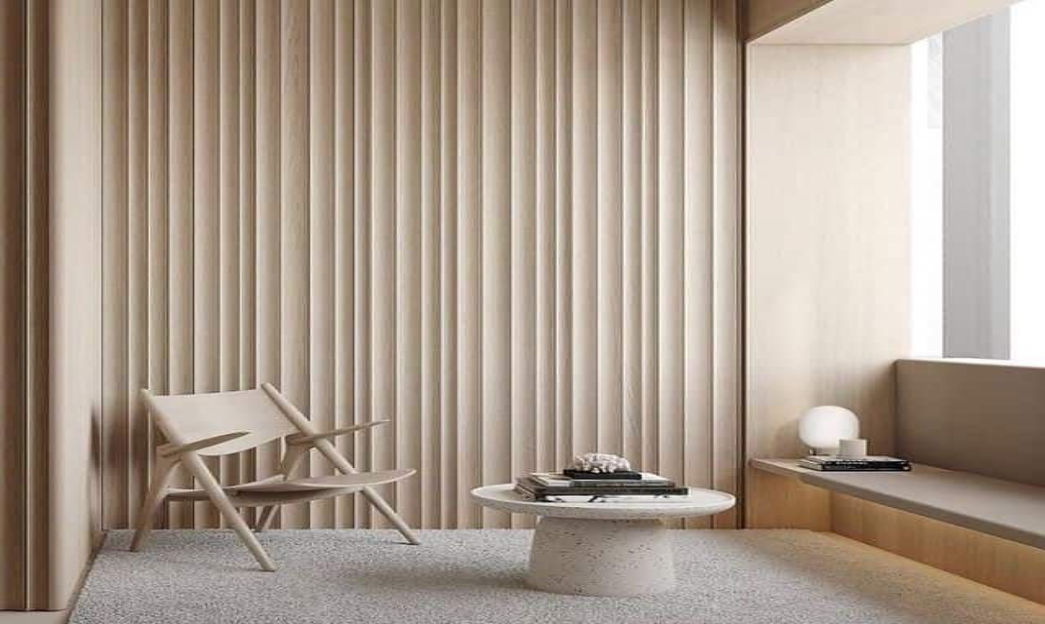 Japanese culture used Bamboo as a major element to build walls, roofs, and other places in the house. This Japanese idea can be integrated into your Japandi-styled house, where you can use bamboo and other wooden articles to create textures on the walls.
They create a beautiful backdrop and a huge statement in your house. It reduces the need to put much effort into planning other accessories and items in your house. The easiest way to add an effective texture to your house is by making vertical or horizontal stripes on the wall.
10. Less is More
When it comes to placing accessories and possessions in your Japandi-style interior, less is always more. It is important to declutter your place by eliminating all the items that do not suit well with your room.
Apart from being a part of the theme, the place becomes easier to clean and looks rich and classy. When you are playing with the Japandi style, always remember to choose quality over quantity.
11. Low Profile Furniture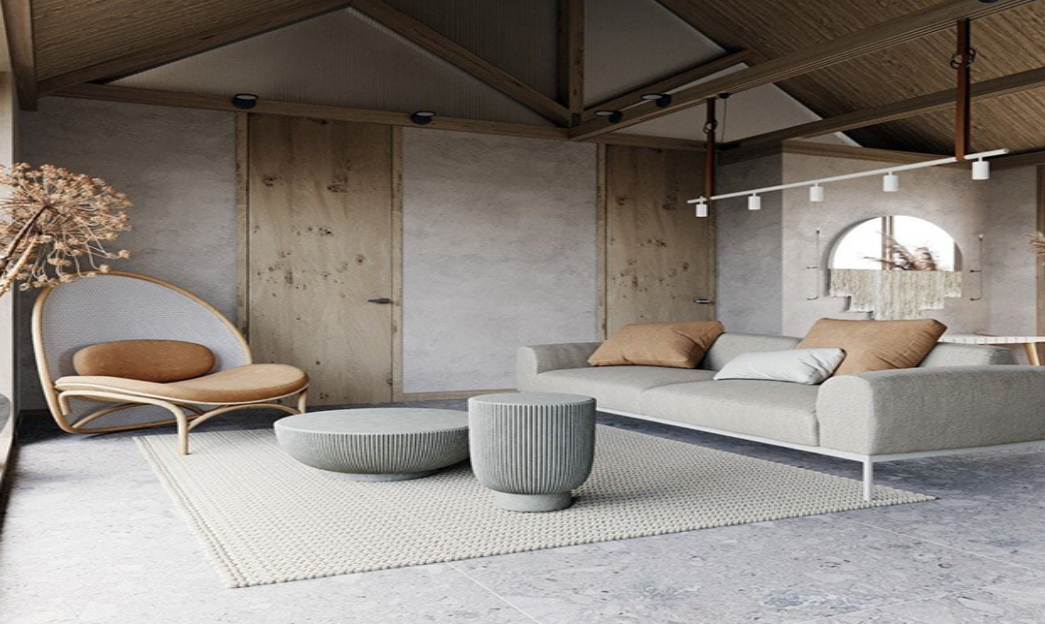 Minimal and low-profile furniture can go great in your Japandi decor. You can use basic furniture with simple lines, designs, and colors. Japanese culture encourages multi-functional furniture.
You can create your furniture in the same way that it can be used for more than one purpose, like sleeping on it. It can be achieved by buying furniture that is flexible to fold and turn into something else.
12. Flooring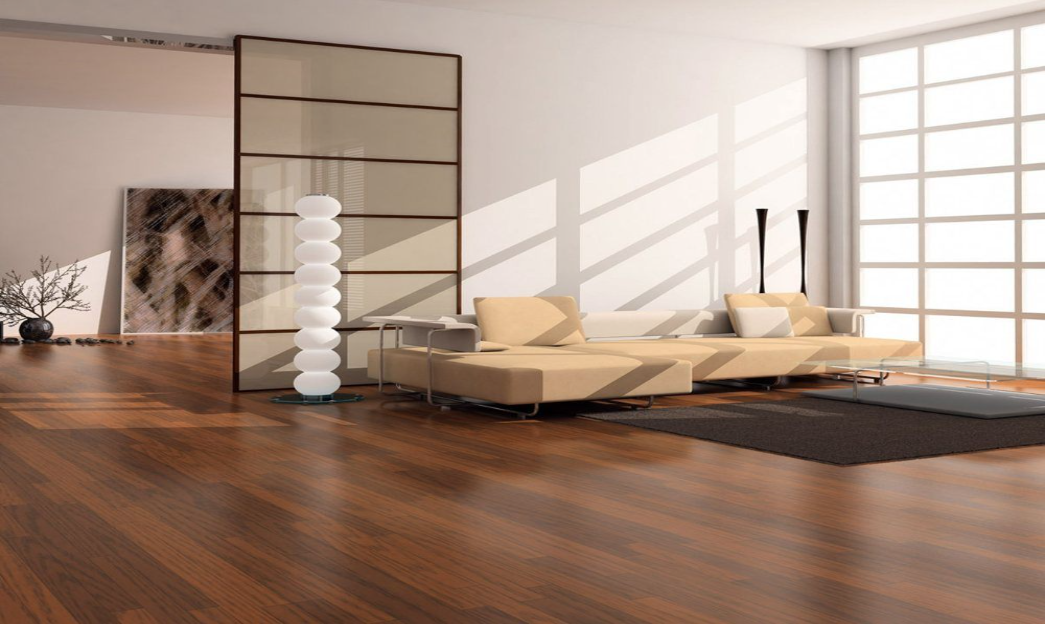 The Japandi flooring methods usually include hardwood floors in light wooden colors. They are placed in beautiful patterns for better looks and other purposes. But if you have tiles or carpets on your floor, you can make do with it.
At empty places on the floor, you can place a dark-colored rug to add an interesting look to the place. Similarly, you can use a light-colored rug if your flooring is dark.
13. Simple is Ample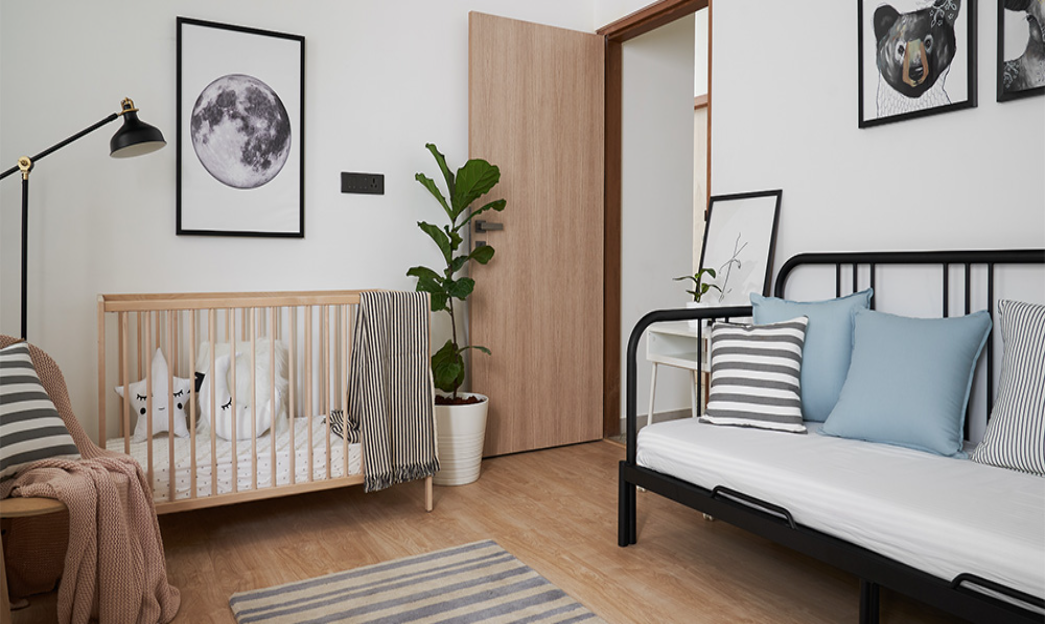 The Japandi decor design is mainly focused on creating a simple space with minimal articles, accessories, paintings, and other possessions. It does not involve a lot of colors or designs. They focus on quality over adding several decor items to your house. It is enough to create a warm, cozy space yet looks cool in your house.
Once you get a hold of how to conduct a Japandi-style decor, it is not difficult to upgrade it frequently and figure out what suits you best.
14. Accessories and Paintings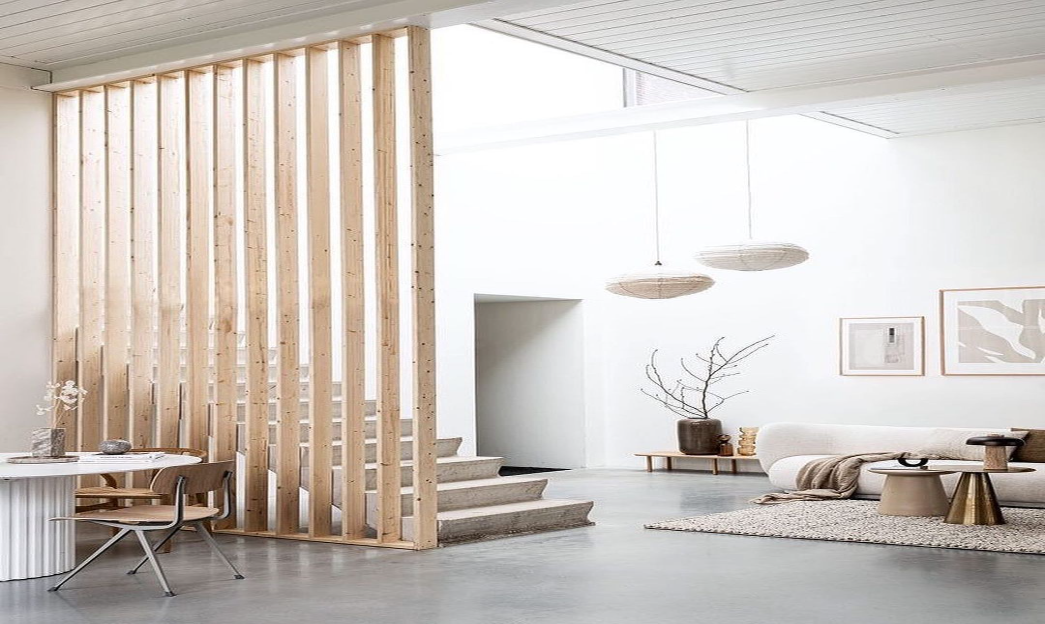 We all think that the way to upgrade our home decor is by adding new accessories, changing their place, and keeping them in the right places. But in Japandi-style homes, the best way is to choose the perfect-looking paintings and such items for your house and place them in a few spots.
When it comes to paintings, you can place them in the same shades as your walls, drapes, and furniture. This way, it easily becomes a part of your theme and yet adds a statement to your walls.
In case of using vases and such accessories, ensure they are in one or two colors that match well with the color palette of your Japandi house.
15. Contrast Colors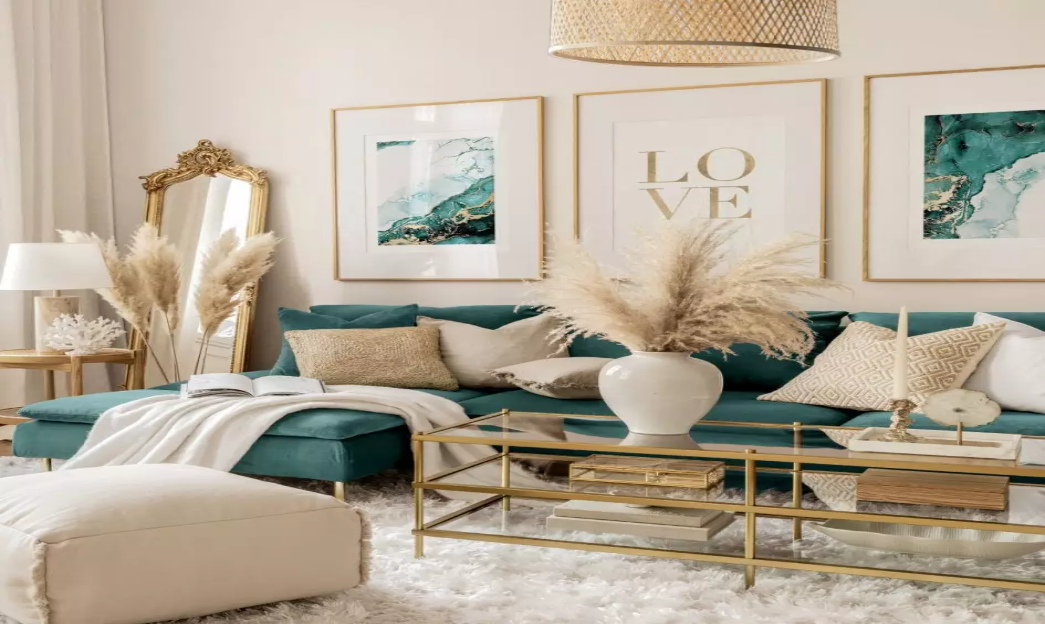 The right way to enhance your place with the simplest of designs, furniture, colors, and accessories is to place them right. Create contrasts with the shades in your palette and place them against each other in the room.
It will elevate your decor dramatically, creating a place full of tiny interesting elements and adding beauty.
Conclusion
The Japandi-style interior decor is the best way to go if you want to try something different in your home decor design. It does not need you to have a lot of accessories or make investments in any form.
The result of the Japandi decor makes the place look classy and rich, giving a vibe of warmth and depth. It does not require you to put too much effort into planning and curating, as less is always more in this type of design.
Tell us more about your ideas related to Japandi-style decor in the comments.