Painting is an easy job that does not require you to have any specific skill set apart from some hand strength and common sense. It requires you to have basic equipment, and the rest of the work is just done by you. If you are looking to renovate your place by experimenting with different paints and types of colors, ensure to do it the right way.
Some people use a primer before painting which requires greater effort and time rather than just painting. It is a great idea to use a primer if you want your paint to last longer and look seamless.
But when it comes to priming, it's not just all about applying the base and then the paint. It also requires you to have complete information about how to use it, when to use it, what primer is used for, whether or not it should be used, and how to do it the right way. Further, you must also check for the common mistakes that people make while priming.
Let us know more about primer and its use in detail in this article.
What is Primer Used for?
Before painting any wall, wood surface, or metal, a finishing coat of paint is applied to the surface. The main aim of these materials is to act as a base for the surfaces irrespective of the type of color that you are using and ensure that the paint has the right thickness of homogenous texture on the wall.
It also ensures that the paint adheres properly to the surface, whether you are painting the interior or exterior of the surface.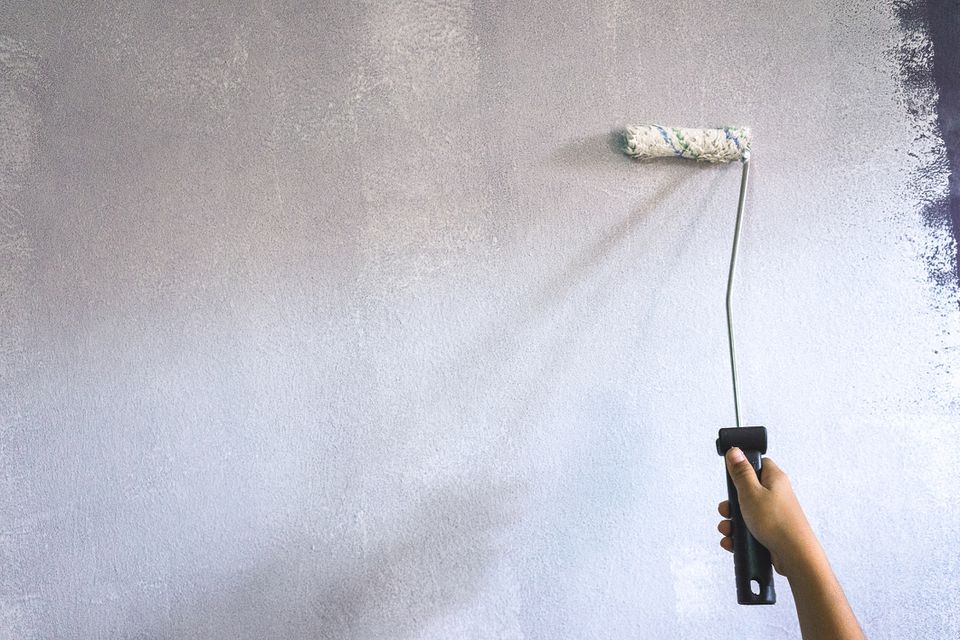 They keep the paint safe and avoid staining and visibility of previous colors on the wall surfaces. It fills up the pores and unevenness in the wall surface to give a smooth texture and consistent look. They level up the surface and help it become easier to paint.
Even though you can paint the wall without applying primer, it is better to use it to make your paint stand strong and last long. It is mandatory to use primer on your wall if you are switching paint types on the same surface of a wall.
For example, if you are changing colors, such as going from latex-based paints to oil-based paints, you must use a primer for a plain texture and even coloring in all parts of the wall.
Primer use on the surface also can fix all issues with your paint job. It covers up the surfaces even if the paint is crumbling, chipping, or cracks on the wall.
Types of Primers Known Worldwide
1. Oil Based Primer
Oil-based primers are very common in the painting of wood, even if it is a new piece, old, dry, or others. It can be used to paint both inside and outside. It is also a great option if you are planning to paint a metal surface.
Oil-based primer, also called Akyd primer, can be applied as an inner layer for both latex and oil-based paint. Based on the temperature variations, the paint film can either expand or contract on the primer layer. The oil-based primer supports this kind of behavior from the paint as it is flexible. Hence, this temperature sensitivity of the oil-based primer makes it very useful in temperature-sensitive areas.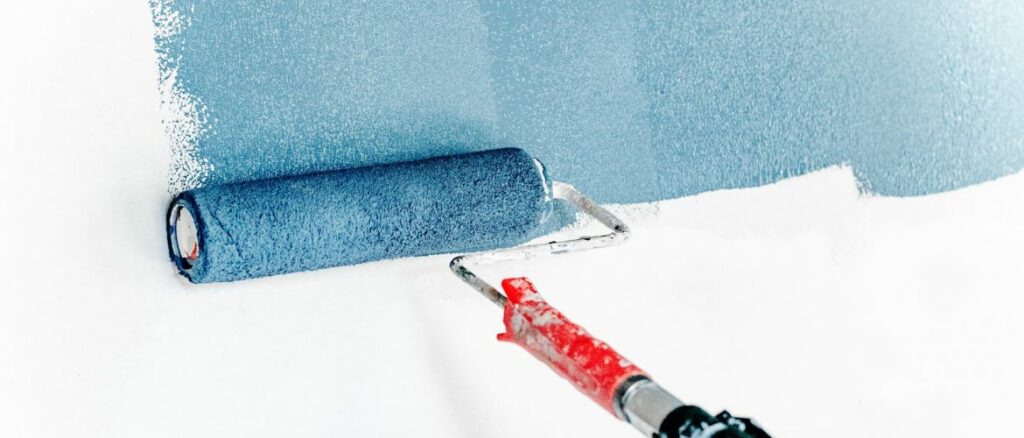 For cleaning and thinning purposes, mineral spirits can be used as they create great hindrances to stop the wood from bleeding.
They are great stain killers as they keep the stain from being visible from the paint coats, be it of any color. They keep your walls from stains of nicotine, ink, and water. One thing to keep in mind before using an oil-based primer is that it takes more than 24 hours to dry. The oil-based primers help you in sealing holes or porous surfaces. Also, it stops tannins from coming out through the paint.
One thing that should always be considered while using oil primers is that they produce significant amounts of volatile organic compounds. So you must ensure that you are working in well-ventilated spaces equipped with protective gear.
Klean Strip Green Odorless Mineral Spirits Cleans Brushes Rollers Spray Guns Equipment Tools Splatters Thins Oil Based Paint Non-Flammable No Harsh Fumes-1 Gallon with Centaurus AZ Gloves
🌳 ECO-FRIENDLY NON-TOXIC: The only one environmentally friendly product in the market. It can be used indoors. This is non toxic but effectively blends well into oil based paints. It's a patent pending formula that has no hazardous air pollutants.
🌳 LESS FUMES, NO ODOR: It made more renewable resource than traditional mineral spirits. It really reduces fumes, unwanted smell and leaves no residue. It is one of the very versatile solvent that's great for both your home and your planet.
🌳 MOST VERSATILE SOLVENT: It has various functions and most effective cleaning solvent that is most use by professional. It cleans up interior jobs, equipment, tools, brushes, rollers surfaces, etc. It dries well and surely amazes you with it's result.
🌳 PREP SURFACES: This product is ideal for prepping surfaces before paint application and stain. It also protects the hardwood flooring. This helps remove dust, de-gloss, dirt and grease. It provides a clean look like new after painting.
🌳 CHEMICAL RESISTANT GLOVE: Centaurus AZ is keen to provide you required safety as you are very important for your loved ones, therefore we have bundled this product with our nitrile chemical resistant gloves.
2. Latex-Based Primer
Latex primers are great if you are planning to paint an unfinished plasterboard. They have several good qualities, like low brittleness, high flexibility, and quick drying, which makes them more favorable than oil-based primer use in certain cases.
These types of primers do not crack or peel very easily. They show great results on several softwoods like pine, masonry, concrete, and galvanized.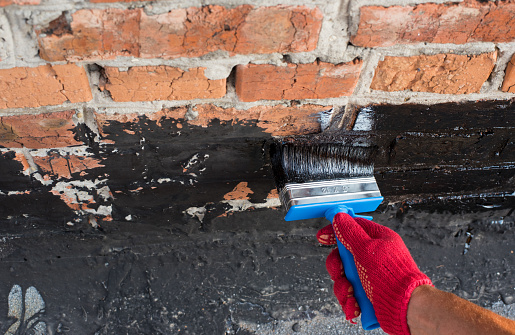 They can level out any surface they are applied to, irrespective of the joint compound that is applied to it. Further, it has no effect from any patches or mends in the surface as it sits well even in such cases. They can cover the stains from crayons, lipstick, smoke, and other such light materials.
But, they are less effective when it comes to concealing stains from the paints as compared to other types of primer use. They offer high durability of the paint surface.
They are water-soluble and healthy for use. If you are someone who cannot tolerate the produce from oil-based and other primers, these are a great option as they are available in no VOC or low VOC compositions.
Also, they dry very fast in just 3 to 4 hours. They are easy to clean from tools and other equipment that you might have used in the process.
3. Shellac Primer
Shellac primers are the most preferred option for painting the interior surfaces of your house. They perform an outstanding job of disappearing the stains of paint, smoke, or any other substances.
They also avoid the damage caused by smoke and water on any wall. You can use this type of primer with metal, wood, plaster, plastic, and other surfaces. It is used with latex or oil paint to give the maximum impact and protection.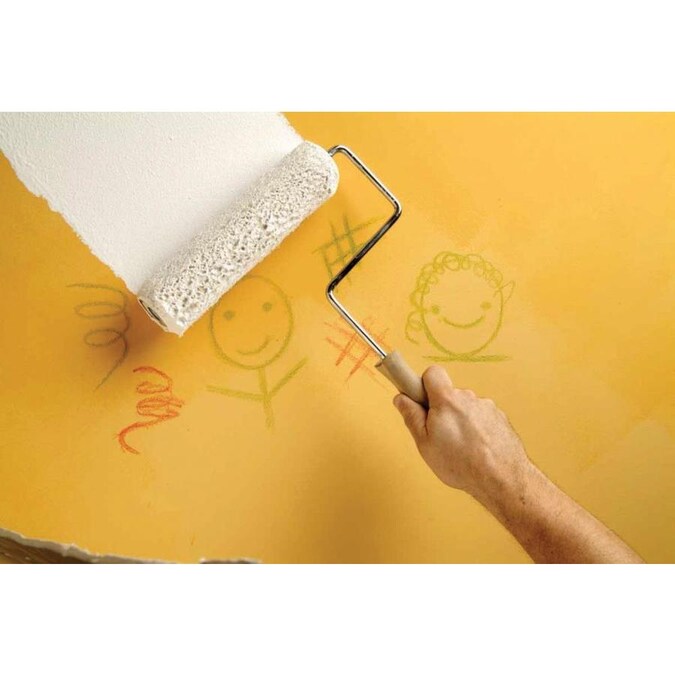 The best part about using Shellac Primer is that it dries out quickly, just in one hour. It protects your walls from wood knots, tannin bleeding, and pitch pockets, along with stain concealing.
Before use, they must be thinned with denatured alcohol.
The only disadvantage that must be taken care of when it comes to using shellac primer is that they emit a lot of toxic gasses that can be harmful till they are completely dried out.
Hence, the job must be done by taking proper care of ventilation in the room.
When to Use a Primer Before Painting?
We understand that primer brings extra effort, especially when you are doing it yourself on the weekend, and it is quite tempting to skip that part and directly go on to painting. But is it always important to understand when it is okay to skip it, when it does more damage than help, and when it is a must?
Do Not Skip the Primer
You must never skip the primer use when you are dealing with pores in your ceilings and wall surfaces. If you skip priming, the pores will absorb the paint in them. This way, the entire surface will look uneven and unfinished, spoiling the aesthetics of your room. Hence, skipping primer at places that are newly installed drywall or bare wooden pieces that are highly prone to porous might turn out to be harmful to your walls.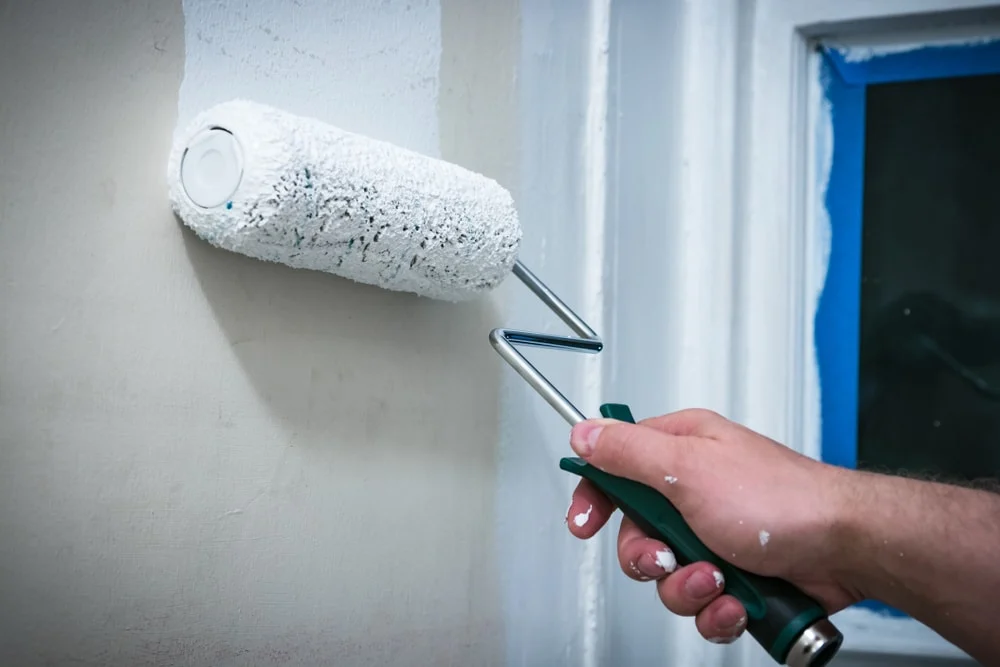 Further, certain ceramic walls with nail marks and other damages must also be covered with primer before painting.
If you are working with a glossy surface, you must ensure primer paint as it is difficult for these surfaces to lock the paint without the primer. Light use of sandpaper and a thin layer of primer can help you to stick the paint on the wall easily.
In the case of a radiator, a primer is an important aspect to protect the paint from being rusted from the rusty parts of the object. It gives a solid base for the paint to stick on.
Whether to prime your place or not also depends on the color you are planning to use on the walls. If you are switching from a very deep and dark color to a lighter shade, you must prime the wall to conceal the dark colors and let the lighter one shine on its own without any previous baggage.
If you are painting after a long time, and your wall is filled with surface stains at various places, you must use the primer to cover them such that they will not be seen on the next applied paint. Although, you must clean the walls before applying primer on them.
When You Must Not Prime?
If you are using the same color on your wall as before, and your wall does not have many stains and smoke patches, you may skip the primer. Also, if your paint is in good shape without any peeling, cracks, or chipping, you can go without primer use.
In the case of wooden surfaces, you must conduct only spot priming with a wood primer.
The exterior paint of your house stands against all harsh conditions of wind, weather, and pollution. Hence you must use a primer for painting them. Nowadays, modern paints have primer involved in them already.
The paint adheres to the surface just as a primer use would make it. They are available for both exterior and interior paints.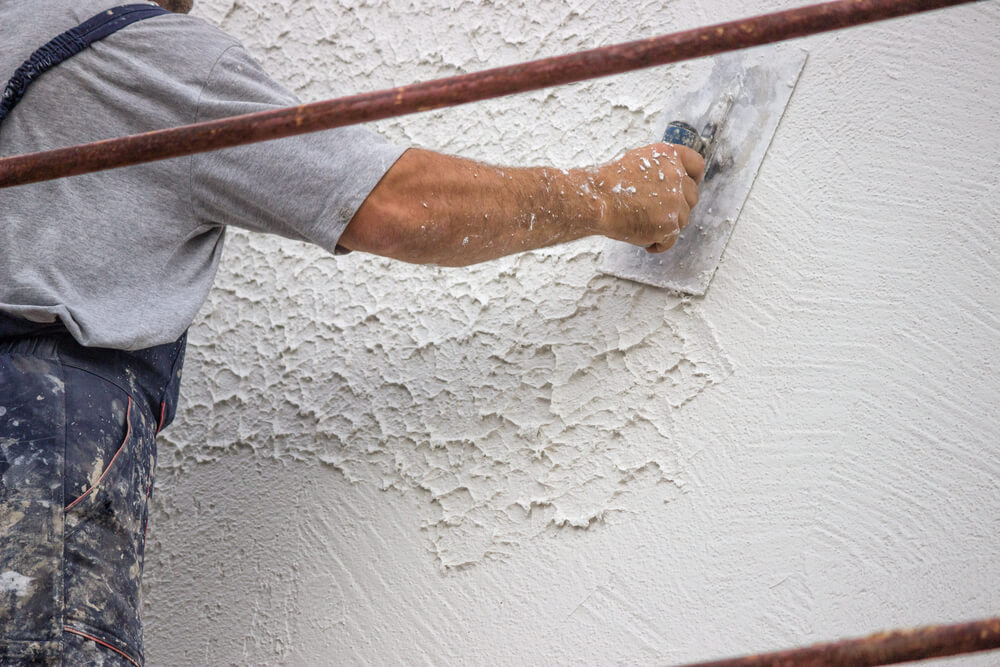 Step-Wise Process of Applying Primer on Your Wall
Ensure that you clear out your space by moving the furniture away to a different room, if possible. Cover the furniture and other important accessories with dust sheets so you don't have to clean them after painting.
See if there are any holes or pores on your walls caused due to damage and such accidents. Fill these gaps and sand them down once they are dry.
Now take a piece of sandpaper that will peel off the plaster and flaky paint on the wall that may cause unevenness after painting.
If required, you may clean the walls using soap and water. This will help to remove any grease present on the wall that will keep the primer from sticking to the wall. Rinse off the soap after cleaning.
The parts of the wall that you are planning to leave without priming must be covered with masking tape.
Cover any bits you're not planning to prime with masking tape.
Now you can start applying primer paint. Begin by stirring the container with primer and pouring it into a tray.
The process of applying a primer on the wall is just as same as painting. But before that, ensure that you are dry from all the previous work.
Now you must roll the brush in the primer and apply a coat just like applying any color. For a consistent finish, you can use a paintbrush for the edges and a roller for the center part.
Leave the primer to dry as per the instructions given in the container.
While applying the primer, ensure that you do not apply a thick layer on your wall. Keep the coating thin and consistent.
Sale
QYQRQF Emery Cloth Roll, 5 Grits Abrasive Sandpaper Rolls Assorted Sand Paper with Dispenser for Woodworking Automotive Metal Polishing, 150 240 320 400 600 Grits Per Roll 6 Meters
Material: The sandpaper rolls are made of aluminum oxide, which could be cut to any desired length. It is a good all-around choice for sanding bare wood metal and for painted surfaces.
Versatile Grits Available: The emery cloth rolls are equipped with 5 different grits, from coarse to fine, 150 grit, 240 grit, 320 grit, 400 grit, 600 grit ( each roll size: 1" x 6m ), which could satisfy most of your needs.
Easy for storage: The sand paper rolls are packed in a box with 5 grits, it could be easily reached when use, avoid different rolls here and there in a mess. A small box makes big difference.
Multi Usage: The abrasive sandpaper rolls could be widely used in wood, plastic, metal, and drywall surface polishing. What's more, it also could be used for both powers as well as hand sanding.
A Good Gift: The abrasive paper rolls are good gifts for anyone which do handy works, since it is time-saving, labor-saving and high-efficiency polishing performance.
Conclusion
Primer use on your walls may look like a tedious task to be conducted before painting, but it is completely rewarding as you are left with a brand-new base to paint your wall. It eliminates the smallest of pores, damages, stains, and peels on your wall. Also, it creates a bed that is away from dust, dirt, and smoke. So this is what primer is used for.
Although it has these benefits, you can avoid priming the walls and other surfaces in a few conditions depending on various factors like the conditions of your wall, the type of paint (modern or regular), and the color of the paint. So check out these aspects of your wall, irrespective of whether it is metal, plaster, plastic, wood, or others, and see if you need to prime it or not.
Tell us about your priming experience in the comments section.