Interior house painting changes the overall appearance of the house and creates a fresh and inviting atmosphere. Whether you want to replace the previous color, update the color, or completely transform the entire look of your interior — everything is possible. A wide range of colors, finishes, and techniques are available these days, which allows you to personalize your home.
However, the thoughts of interior painting costs can hold you back from getting your dream home. You might have heard different amounts of cost from different people, making it hard for you to decide. This guide right here tells you how much interior painting costs can be and helps you to make the right choices.
There are many factors that affect your budget, so before jumping to a conclusion, one must take these factors into consideration. This will become a support for setting a budget. Keep reading, and you will know everything you need to know.
An Average Interior Painting Cost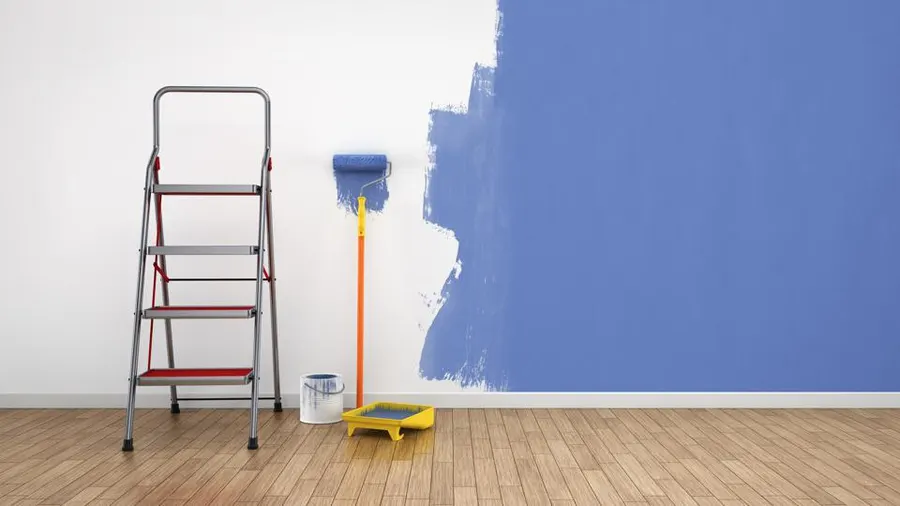 The interior painting cost of a house is around $2.75 per square foot. But it can increase depending on whether you hire a professional, the condition of your interior, and what type of paint you will be using. The cost increases by $4.69 if you include the work of ceilings, walls, and trim.
The size of your place, like the height of the room, also affects your cost and increases it by 20% to 40%. Painting prices differ on a regular basis in the existing markets. Big cities have a higher cost for paintings compared to small cities. This is just an average amount which can vary depending upon your circumstances and locality.
Affecting Factors for Interior Painting Cost
Well, the interior painting cost can be decided upon by multiple factors. We are going to study and explore some of the factors to consider before fixing your budget.
Size of The Interiors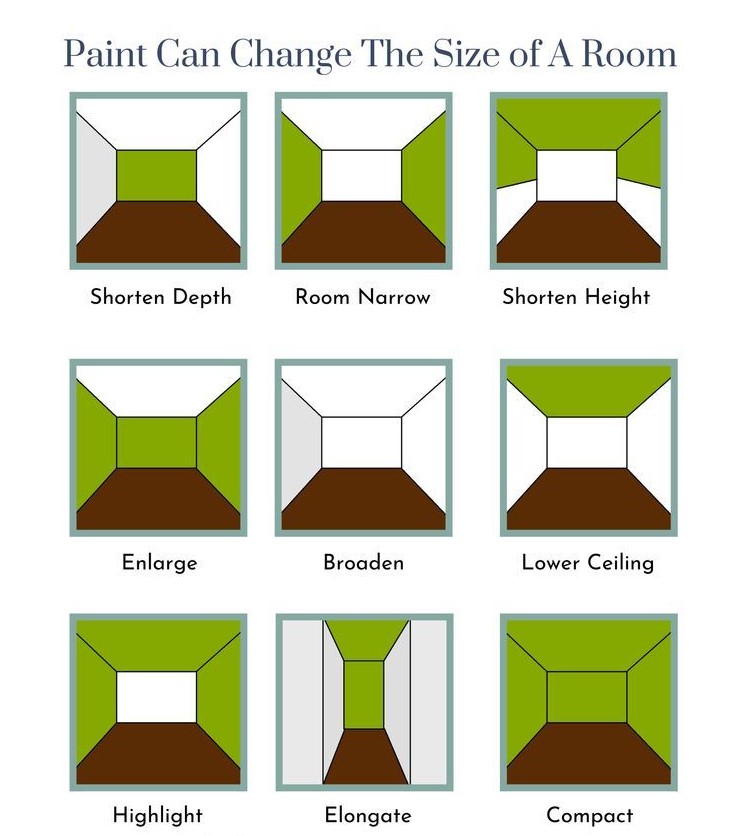 Interior painting cost depends on multiple factors, including the size of the interiors. When you calculate the estimated cost for the first time, do consider the size of the area that needs painting. The overall cost can go higher or lower depending on the interior sizes.
When you need to paint a single room or a small apartment, the cost will be comparably lower than the largest homes. The less area you have, the less time, labor, and materials are required. 
Medium-sized interiors, such as normal houses and condos, will naturally have a higher painting cost. The number of rooms, walls, and ceilings needs to be calculated before painting. On average, you can expect a cost of $2,400 to $5,800, including labor and materials.
For larger interiors, as in commercial properties, the cost will be much higher. That's because the time, resources, and increased area increase the overall cost. 
Material Cost
While painting your interior, the material cost is something that should get your attention first and foremost. However, the cost is not the same for everyone, as we all have different types of homes. Take a look at the important factors you need to consider.
1. Paint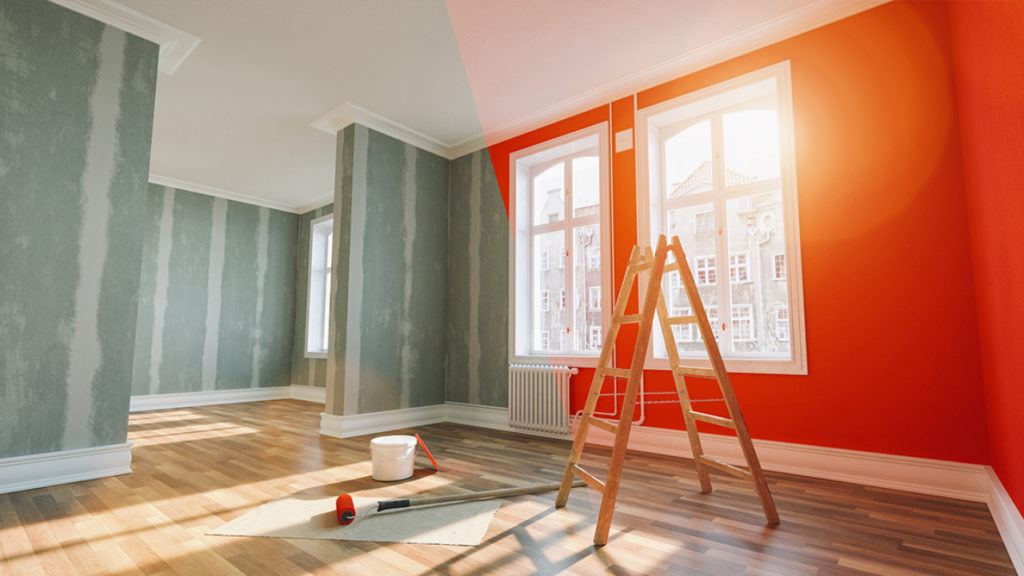 For starters, you need to look at the paint prices, which vary based on different brands, quality, and types. There is a wide range of paints for you to select from, including latex, oil-based, acrylic, etc. High-quality paints are more experience, but they will provide you with long-lasting coverage and better finishes as well. You can opt for the paint according to your budget.
2. Primer
A good quality primer is necessary to create a smooth and even surface before painting. Especially when your walls and ceilings are full of stains, have discoloration, or include uneven texture, then a primer is what you need the most. The cost of a primer varies, so you can select the one according to your paint and budget.
3. Painting Tools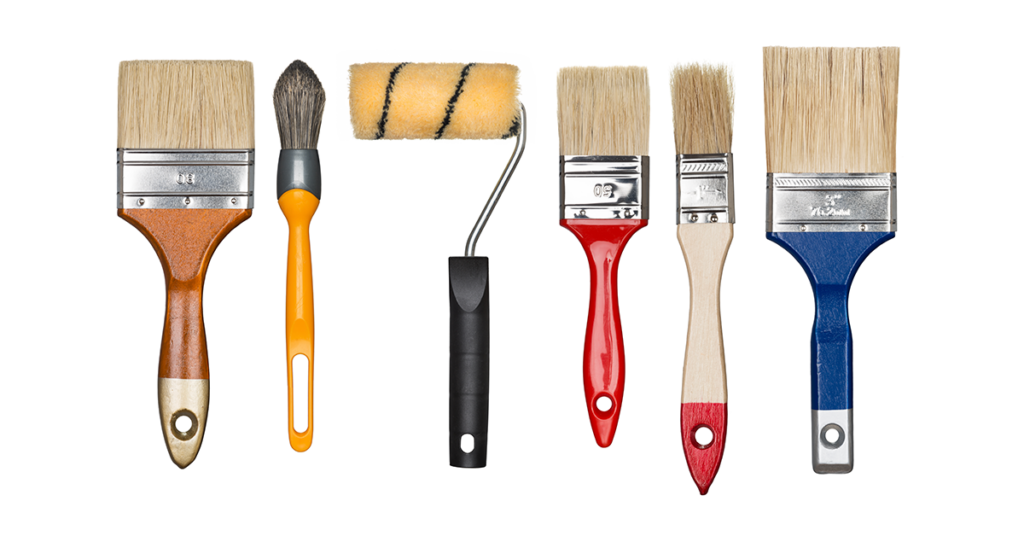 A number of painting tools are needed for a painting project. You will need brushes, rollers, tapes, sandpaper, cloths, and other cleaning lubricants. The prices of these tools will depend on whatever quality you are choosing. Make sure to buy good quality tools so that the painting job becomes easy.
4. Repairing Materials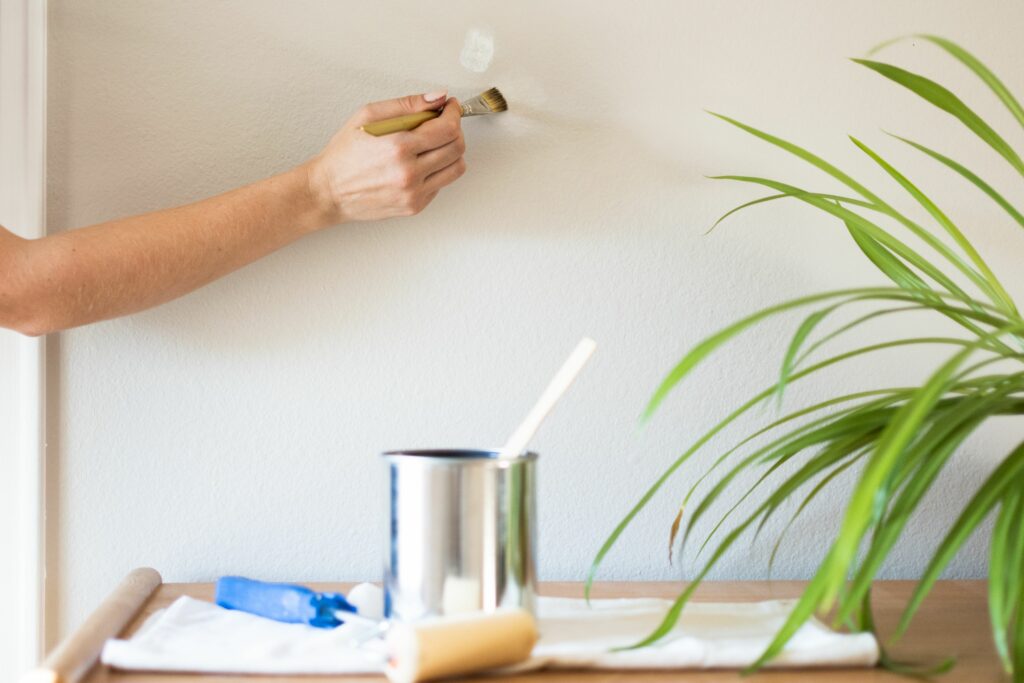 Just in case there are holes or cracks on the walls, then those need fixing before you proceed with painting. You need to buy some additional materials, and the price will depend on the types of materials. However, be ready to spend some extra bucks when it comes to the repair work. 
5. Labor Cost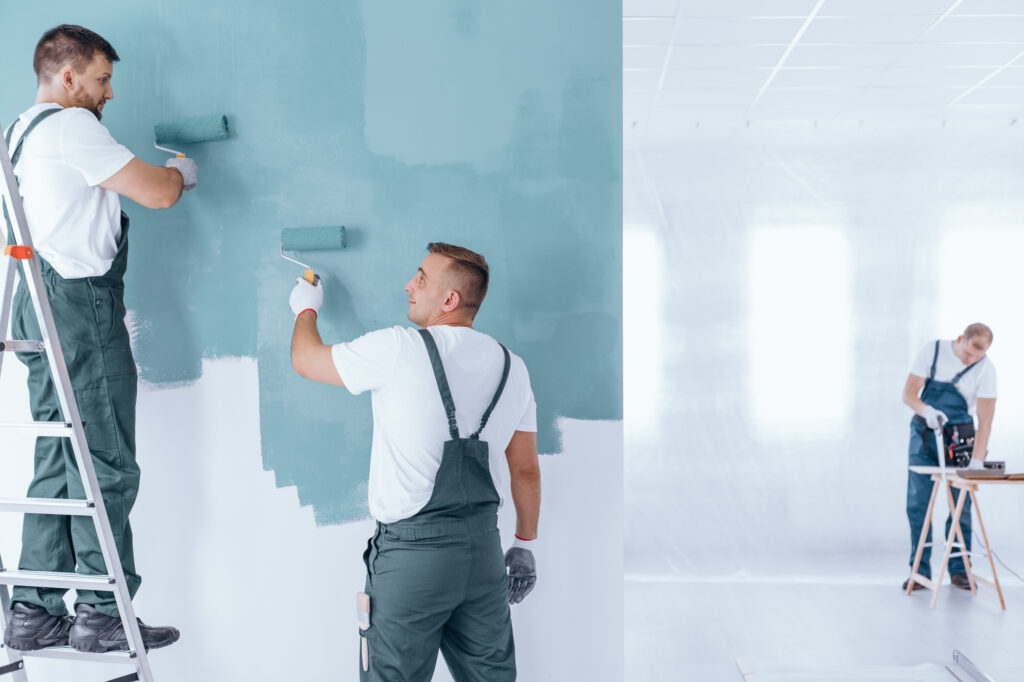 When you hire professional painters to paint your home, the cost will depend on quite a few factors.
First of all, the spaces that need painting need to take a look at. The larger space you have, the more labor cost you will have to spend. Then the number of rooms, ceilings, etc., will come into consideration. If you want specialized finishes that might require additional labor and expertise.
Preparation Work
Preparing the surfaces is a crucial step if you want to get a high-quality paint finish for your interior. If your walls or ceilings are not good enough to paint, then no matter how good products you use, it won't do you any good.
First of all, the surface should be cleaned to remove any dirt, dust, or stains. This can be mostly done by using a mild detergent liquid and a cloth. The painters will concentrate more on the kitchen walls or bathroom surfaces.
Then they will check the walls for any cracks, holes, or dents and fill these areas with fillers. If your walls have more cracks than usual, then the repair work will take time.
Next up is to use sandpaper on any rough areas to smooth them out. In case the walls are previously painted, then the old paint is needed to be removed completely. Wiping away any dust there is necessary as well.
Color Selection
When it comes to selecting one or multiple colors for your interior, the cost depends on the brand, quality, location, etc. When it comes to color, basic latex or acrylic paint are more affordable, while premium paints that provide you with semi-gloss or eco-friendly options, then can be expensive. These prices can range between $17 to $35 per gallon. Your size area determines how much you have to spend and the number of coats as well.
Keep in mind that if you need multiple paints, then you need more paint. Moreover, different paint brands have different price ranges. Reputed brand products come at a premium price, but they offer you durability and better coverage.
Similarly, if you use less expensive paints, the results might be good as well. When you hire a professional painter, the cost of labor and application cost is separate from the paint itself.
Hiring Professionals vs. DIY for Interior House Painting
When it comes to interior painting, you have the option to choose between doing it yourself or hiring professionals. Both of them have pros and cons including the cost which you need to consider definitely.
Here's a comparison of the cost of DIY painting vs. hiring professional painters.
DIY painting
As a DIY painter, you have to buy all the necessary materials, including primer, paint, brushes, rollers, painter's tape, and other tools. Depending on the quality and brand you choose, the cost of these materials will vary. On average, you can expect to spend between $200 and $500 on materials. Since you are doing it yourself, you don't have the expertise of a professional painter. But there is a learning curve, and you can achieve a professional finish with a little time.
However, you should only do it when your interiors are painted before. DIY painting requires a lot of time and effort. You will have to do the prep work all by yourself. It could take days or even weeks to complete. Then again, you don't have to spend more on just labor costs. 
Professional Painting
When you hire professional painters, that means you will be paying for their labor and expertise. Your location plays a crucial role in deciding the cost of professional painting services. Some painters charge you hourly or provide a fixed project rate. On average, interior painting by professionals can cost you between $20 to $50 per hour, including labor and material.
The painters know exactly what they are doing, and they are fast and efficient as well. They are experienced in prep work and can handle any challenges. Professionals have the skills and knowledge to deliver exceptional results. They can help you choose one or multiple colors for your interior.
Their experience is the one that is absolutely necessary to enhance the look of your house. The bottom line is while DIY painting can be more budget-friendly for you, professional painters offer expertise. However, the decision entirely depends on your choice.
Additional Factors that Influence the Costs of Interior Painting
Apart from the important factors of interior painting cost you just read, there are some other aspects as well. Keep these factors in mind before you decide to paint.
1. Color Samples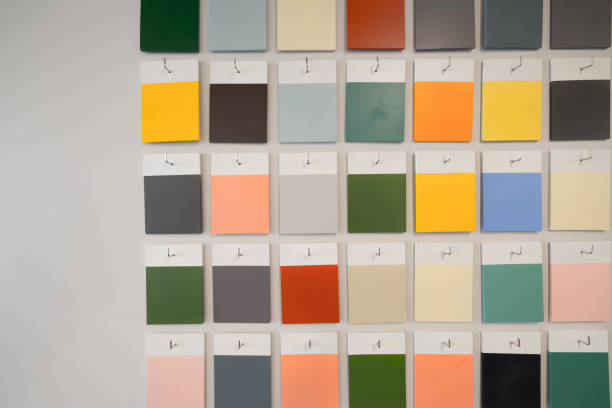 If you decide to test different colors before making the final selection, then you need to buy some small paint samples. These samples help you see how the colors look on your walls and whether you have made the right choice or not. The cost of these color samples can be varied.
2. Accent Walls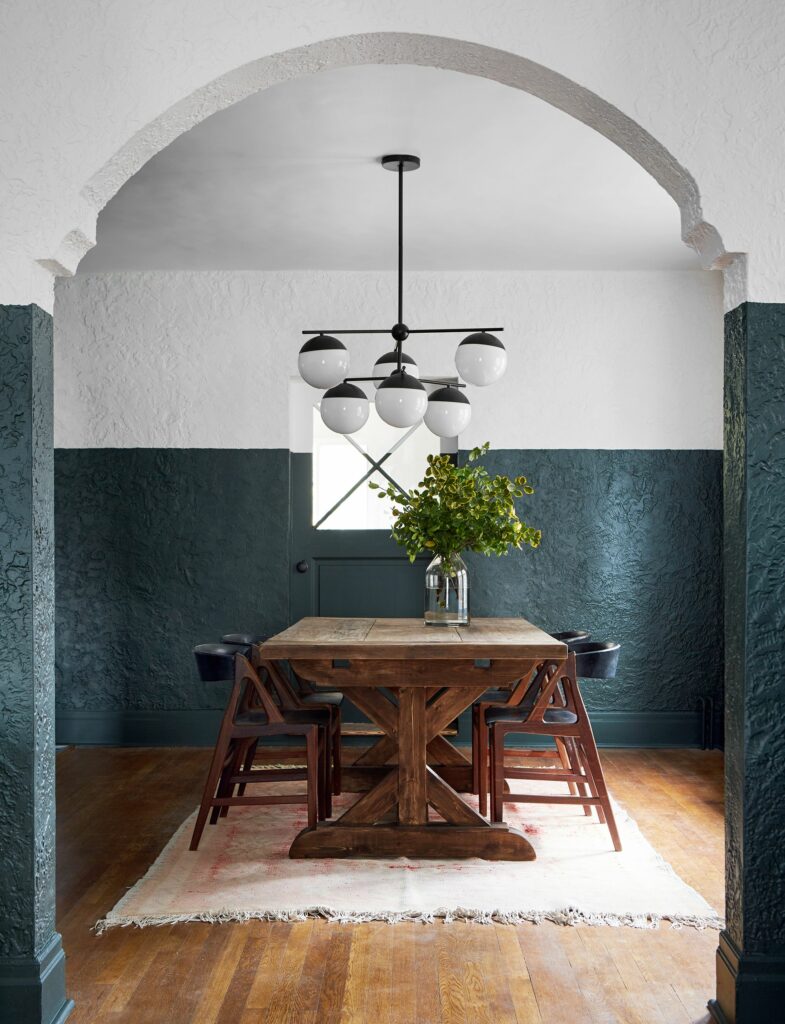 If you want to include accent walls, then the design could get more complex or detailed. Designs such as stenciling, mural work, or faux finishes could be time-consuming. These can increase the overall cost of the project as well. Consulting with paint professionals can help you make sure that you're using quality paint. 
3. Textured Walls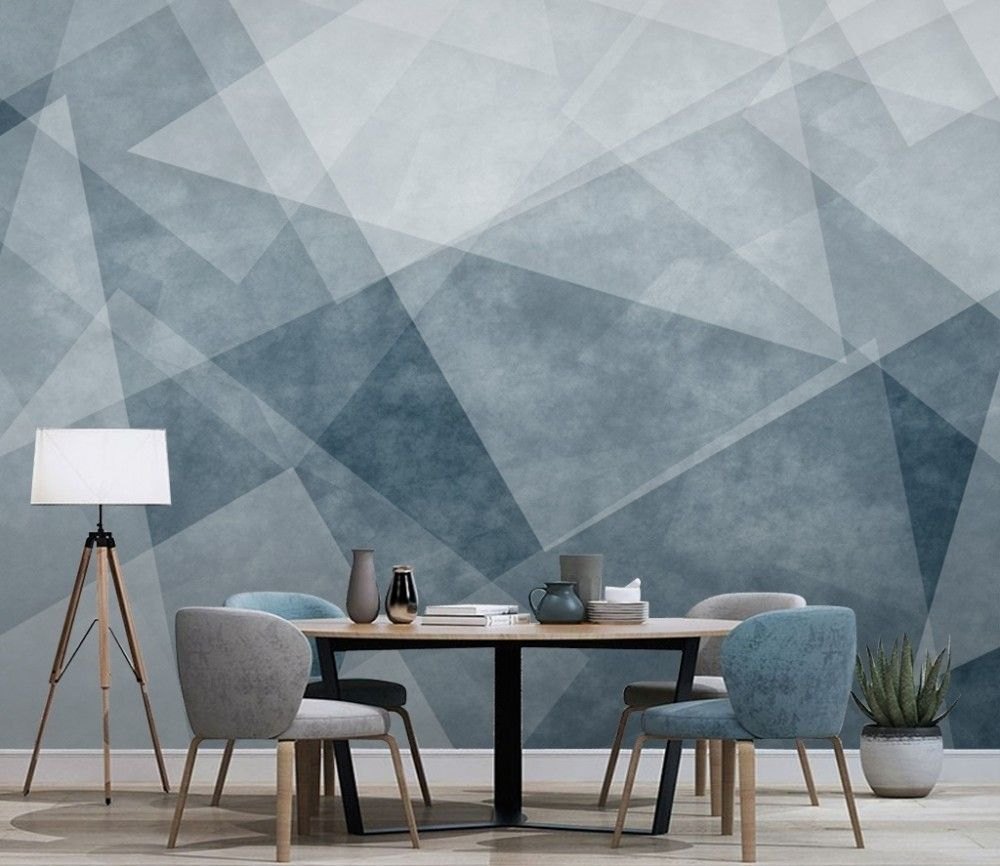 Textured walls generally absorb more paint compared to smooth walls. The application could be time-consuming and requires special techniques. Also, you need to use high-quality paint in order to get a vibrant color. Some textures are easy to paint, while some require more time, patience, and concentration. Visit https://www.youtube.com/watch?v=520TajHSNgQ for more details related to the textured walls.
4. Protection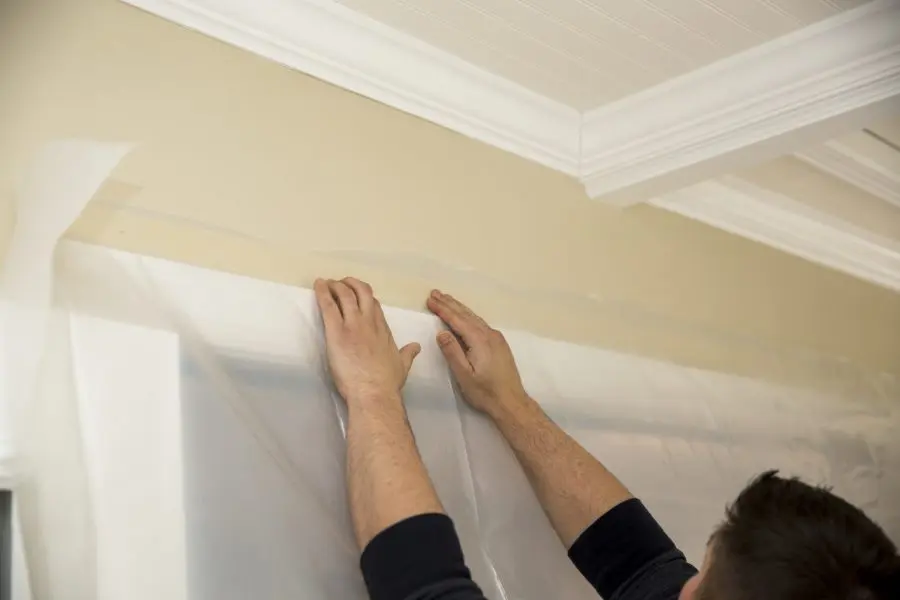 It's very important to protect your furniture, floors, or other surfaces from paint. You might need to buy some plastic sheets or floor coverings to safeguard your valuables during the pain process. You can also move your furniture from the rooms by yourself or the painters can as well. But in that case, you need to spend some extra bucks.
Conclusion
Interior painting cost depends on your interiors, location, size, and the type of materials you are using. However, it's important for you to reach out to local professional painters or color consultants to get the exact price information.
Just keep in mind that good quality paint can change the entire appearance of your home in no time and make it live. After considering all the essential factors, you will be able to make well-informed decisions and be able to avoid unnecessary expenses.
You must also research the market of your locality to get an exact idea of the budget. This research of your market will also benefit you by getting the lowest price of work with good quality.
Go for the interior painting and transform your world with new shades of color that are too within your budget.