Someone once said that the "first impression is the last one," and that is quite right. The first thing anyone notices when they enter your place is the sofa, which is also the most used piece of furniture in your house.
Whenever someone is at your place, or you are spending leisure time with your family, the first thing you do is invite them to your living room and hang out with them while sitting on your sofa.
So, getting an affordable sofa that can last you for a long time and match your aesthetic is a must, so let's check out what slipcovered sofas are, why you should prefer them over any other type of sofa, and what the best kinds are.
What is a Slipcovered Sofa?
When you go online to find the best kind of sofa, you will be surprised to see the variety of sofas available on the market. But at the top of the list would always be a slip-covered sofa. So what is it? Why does it stand out, and what makes it so convenient? A slipcovered sofa is a kind of sofa that has removable fabric on it.
This is what makes them stand out from the other sofas. With the removable fabric intact, one can use their sofa without worrying about spilling anything else. It acts as a protective layer, making cleaning and maintaining it convenient.
The slipcovers are usually manufactured from fabrics that last and can sustain day-to-day office or home activity. They can be designed to fit the sofa by providing the tailor with the perfect dimensions or ordering them online. You can change the look of your entire room by just changing the slipcover.
One can customize the look and feel of their environment by just changing their slipcover, which makes slipcover sofas environmentally friendly. Unlike traditional sofas, which have just one design and color with a slipcover sofa, you can change the look of your place in just a few minutes.
Slipcover Sofas You Should Not Miss in 2023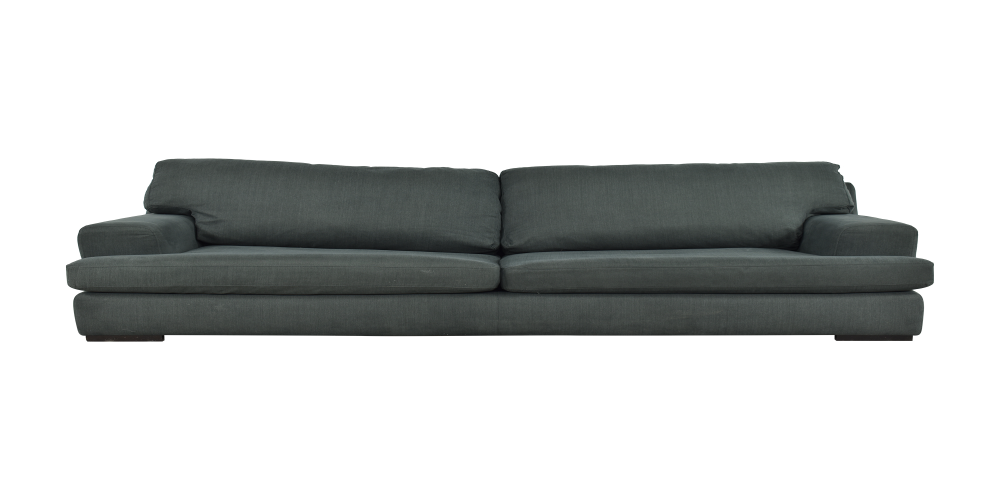 When you dream of your own home, the first thing that usually comes to mind is your personal sofa. This slipcover sofa is exactly that. The slipcover sofa is right from the book of aesthetics and will be the perfect addition to your space. Made from high-quality fabric, this slipcover sofa is moisture-repellent, stain-resistant, and has down-filled cushions.
As it is a slipcover sofa, the seat cushions can be removed and reversed. This sofa is a perfect addition to your house; it will complete your living room and give it a homey, welcoming vibe.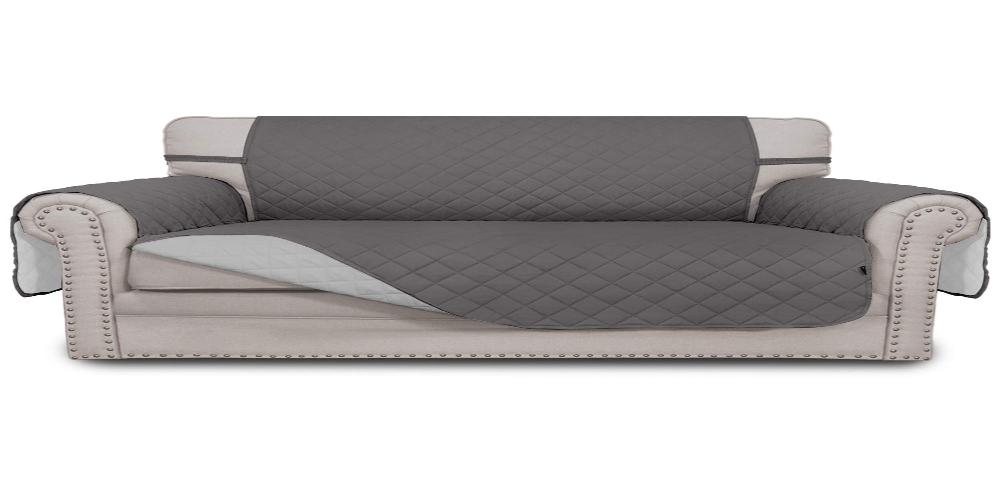 Easy-going slipcover sofa gives you a vintage yet modern vibe. The sofa is manufactured with high-standard products and is super durable with 3-layer quilted fabric. It has an elegant quilted texture, thick microfiber, colorfastness, and water resistance. The slipcovered sofa is perfect for your house if you have pets and children because it is very quick to clean.
One of the best things about this slipcover is that it can be washed in the machine. It is a match made in heaven for your house, which welcomes adventure as it comes and is ready for anything.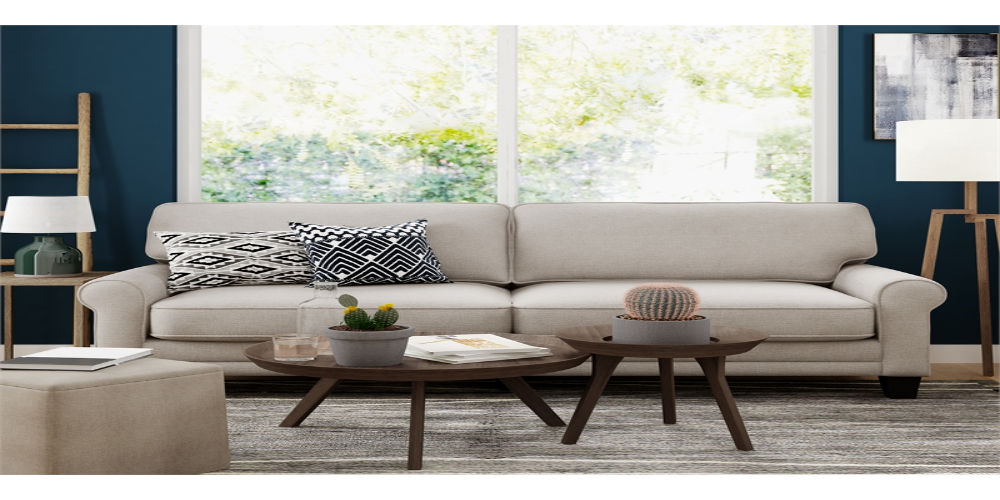 Looking for a slipcover sofa that is classic, perfect, and stunning? Then look no further. Serta classic slipcovers have got you covered. The slipcover sofa has a wrap-around skirt for a high-edged, tailored look. With this, you can upgrade your interior by adding the Wrap Sofa Slipcover to your decor mix.
The twill on the sofa is woven to make it stable and adds to the magnificent, classic, and elegant flair that's hard to ignore. It is the kind of slipcover that will mesmerize anyone who will be at your place.
It's ideal for contemporary and traditional settings and stands out in rustic decor.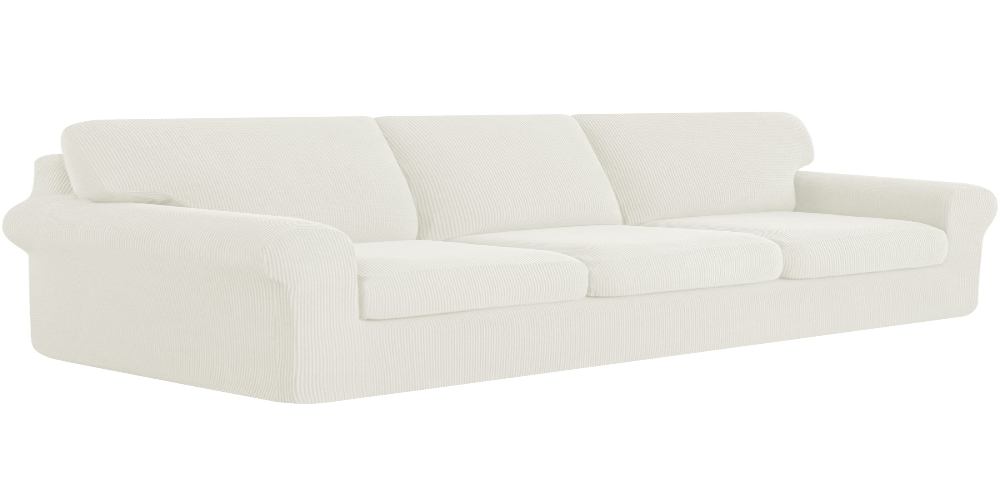 7-piece stretch sofa slipcover set, couch coverings, and furniture protector from Subrtex is a one-of-a-kind combination of slipcover sets that includes all kinds of covers your sofa needs. It upgrades your old furniture and gives it a brand-new look and feel. You no longer need to buy a new sofa every time its cloth or outer material wears off.
With a slipcover sofa, all you need to do is take those slipcovers and wash them nicely, and you are all set for the compliments you will get from people around you. The slipcover is made from high-quality material, which helps you protect your sofa. So, level up your home décor with a perfect small check pattern—that will match your modern home furnishing items.
When they say a small change makes a big difference, the slipcover sofa means it. So, what are you waiting for? Check out this slip-covered sofa, and we bet you will love it.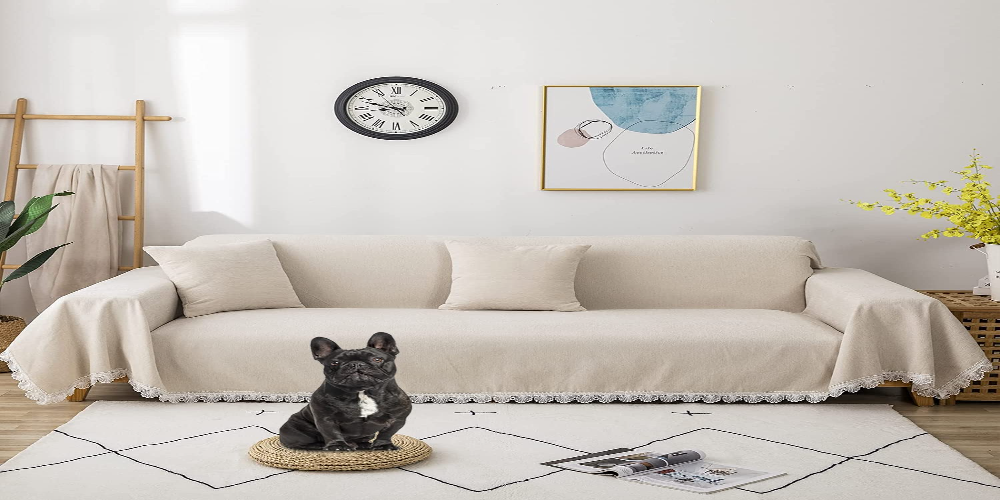 Made from high-quality chenille fabric that is thick, soft, comfortable, and durable. The Slipcover sofa has a strong texture and better stretchable fabric. It is an ideal slipcover sofa for your space. If you are the kind of person who likes to reflect their personality through color, pattern, and texture around them, then you should definitely try this slipcover sofa out.
The design and pattern of the sofa are simple, elegant, and inviting. The sofa will make your space more lively and inviting.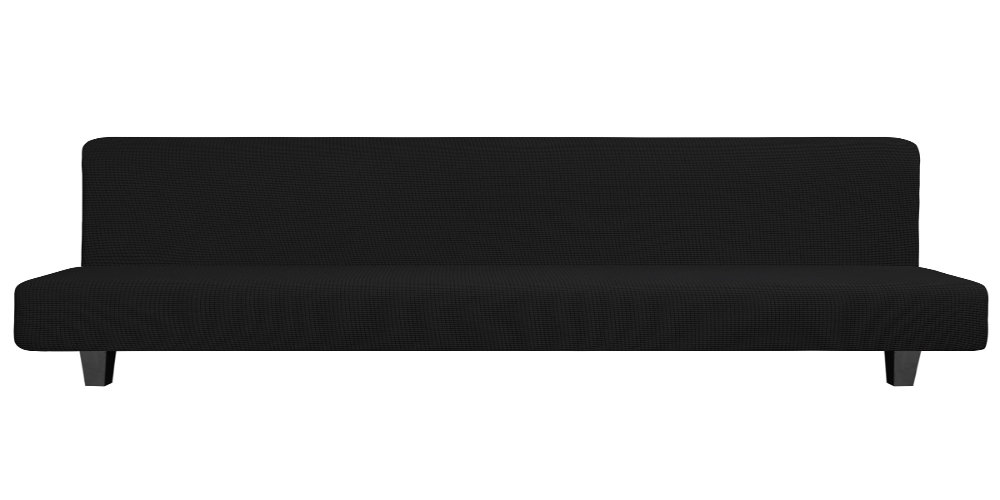 The easy-going slipcover sofa is made from high-quality fabric, which is 15% elastane and 85% polyester, a high-quality stretchy material that is soft and comfortable. If you are someone who spends a lot of time on their sofa, be it for work or leisure,
This sofa is a match made in heaven for you. The slipcover protects it from all the damage daily activity brings and gives your house the perfect blend of uniqueness and classiness.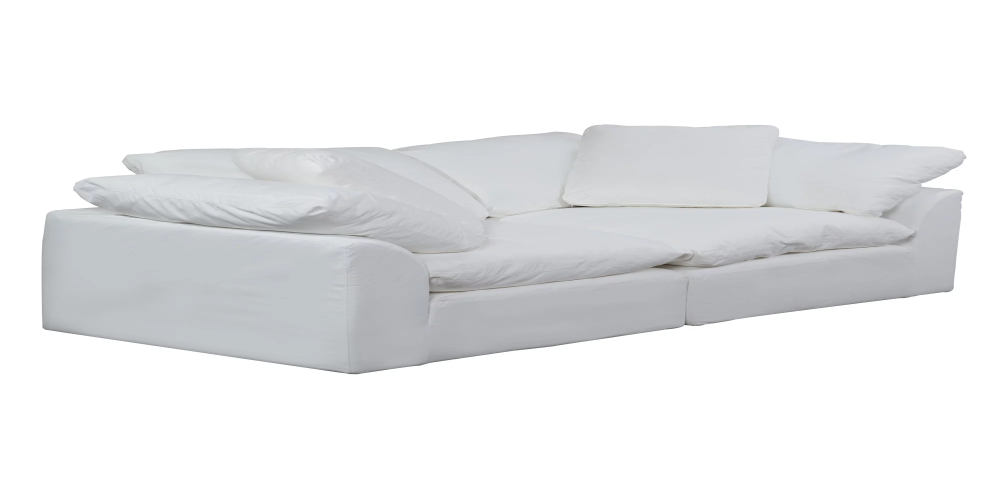 The Sunset Trading Slipcover Sofa is your new best friend. It will give your house a friendly vibe. As you no longer have to worry about guests running over your perfect white sofa. You no longer need to tell a child not to eat on your sofa or keep your pet on the ground. This sofa will allow you to relax, as it has easy-to-clean slipcovers that will look as fresh as new every time you give it a wash.
So, if you are looking for a brand new friend to add to your living space, then you should definitely check this slipcover sofa out.
Some of the Advantages of a Slipcover Sofa
Unlike traditional sofa patterns, slipcovered sofas offer many advantages that make them a big hit among homeowners, especially those who have children or like to host a lot of people.
Some of the perks of slipcovered sofas over other varieties of sofas are mentioned below:
1. Easy Maintenance
Slipcover sofas are easy to maintain. With the removable slipcovers, it is simple to take them off, toss them into the washer, and use them to keep the sofa clean and fresh. They do not require fancy cleaning as compared to normal sofas, which makes them pocket-friendly and easy to maintain.
2. Versatility
If you are the kind of person who does not like boring stuff or gets bored of the same thing over and over again, then slip-covered sofas provide a spectrum of different ways to decorate your space. With different slipcovers, you can easily change the look and vibe of the sofa according to festivals, seasons, occasions, or interior design preferences.
A slipcover sofa can give you whatever vibe you seek; all you need to do is change the slipcover, and your place will have a brand-new look.
3. Protection
In life, protection is most important. Be it your medical insurance or car insurance, protection always gives you peace of mind, and slipcover sofas ensure that. The slipcover acts as a protective cover for the underlying upholstery of the sofa. It makes sure that the sofa is safe from stains, spills, dirt, gems, and general wear and tear.
This protection gives slipcover sofas a heads up, as they are the perfect choice for people who have active lifestyles or entertain guests frequently.
4. Cost-Effective
Everything has a cost, but if it becomes cost-effective and lasts long, it is a win-win. That is what happens when you invest in a slipcover sofa. It gives you the authority and option to change your decor whenever you want to.
If there is a new color trend or a new pattern on the market, all you have to do is get the slipcover in that design, and you are all set. This gives your space a new look and allows you to keep up with changing trends without the need for a major furniture purchase.
5. Customization
A slipcover sofa gives you the option to select from a wide range of colors, patterns, and textures, giving you the opportunity to customize your sofa according to your personal style and preferences.
You are one of a kind, and your interior should reflect that. Slipcover sofa gives you the option to choose from a variety of palettes. You can choose bright colors, neutral colors, or whatever you feel like because your house should reflect you.
6. Hygiene and Allergies
When you use a sofa that isn't a slipcover sofa, it needs a constant deep cleaning to keep it hygienic and anti-allergic. That is why the slipcover sofa wins. All you need to do is take out the slipcover, wash it, and it will be ready to be used again. It is perfect for individuals who suffer from allergies or are generally very sensitive.
Regularly washing the slipcovers helps remove dust, gems, allergens, and pet dander, promoting better indoor air quality and reducing the risk of allergic reactions. This comes in very handy, especially after the spread of diseases like COVID-19.
7. Durability
Slipcovers are designed and manufactured to withstand regular use and washing. They are made from long-lasting and stain-resistant material, which ensures that they can withstand the rigors of daily human activities while maintaining their looks and aesthetics.
The above advantages make slipcovered sofas a superior choice for those seeking comfort, style, and practicality in their living spaces and using their space like their own without thinking about it getting spoiled.
Conclusion
Slipcover Sofa is perfect if you are someone who loves to host and have constant people and pets in your house, as it adds an extra level of protection to your sofa.
It is also a perfect fit if you love to change the color of your interior from time to time, as all you have to do is change the slipcover, and you have a new look in your living room.
So, if you are someone who loves to keep an eye out for new trends and updates in the interior industry, then we hope we helped you in some way. If you liked the suggestions, then comment down below which one you liked the most.