Wooden furniture, in its naturally occurring colors and texture, will always remain the first love of many people. Nothing can compete with the freshly installed piece of wooden furniture in your house with the odor of new polish and shiny surface.
Later, as you feel the need to bring some changes to your living room, you can elevate its look by painting your furniture with wood stains in different shades of gray.
Staining gives your room a vibrant and prolific look and makes the decor pieces stand out. You can conduct a DIY project for innovating the wood pieces at your home on any weekend. Apart from enhancing the aesthetics of your house, gray wood stains can also help you in restoring the former freshness and beauty of any old piece of furniture in your house.
Let us know more about it in this article.
Gray Wood Stain
Wood stain is a type of paint that is made up of dissolved colorants and suspended solvents, which is also called a 'vehicle.' The contents are not completely dissolved in the solvent but are just suspended. Hence instead of calling it a solvent, 'vehicle' is the preferred term.
The main aim of gray wood stain is to enhance the look and beauty of the already-used piece of furniture that is made out of wood. It increases the visibility of its natural grain and elevates the vibrancy of its color.
The process of staining is conducted with the help of a tinted coating, as they are used for painting purposes. Hence, people also call staining sealing or finishing, which is technically not the right word for it.
The stains do not go in-depth on the surface of the wood as paint does. So the stain is likely to fade over time to the natural color of the wood when the wood wears out.
Here are 10 gray wood stain options you can choose from for your furniture based on its colors, interiors, and vision.
Rustic beige is a common and safe color that can enhance the looks of your place just by being a part of it. It elevates the vibe by making it feel more natural and friendly. It gives out warmth and is one of the coolest ways of highlighting your furniture.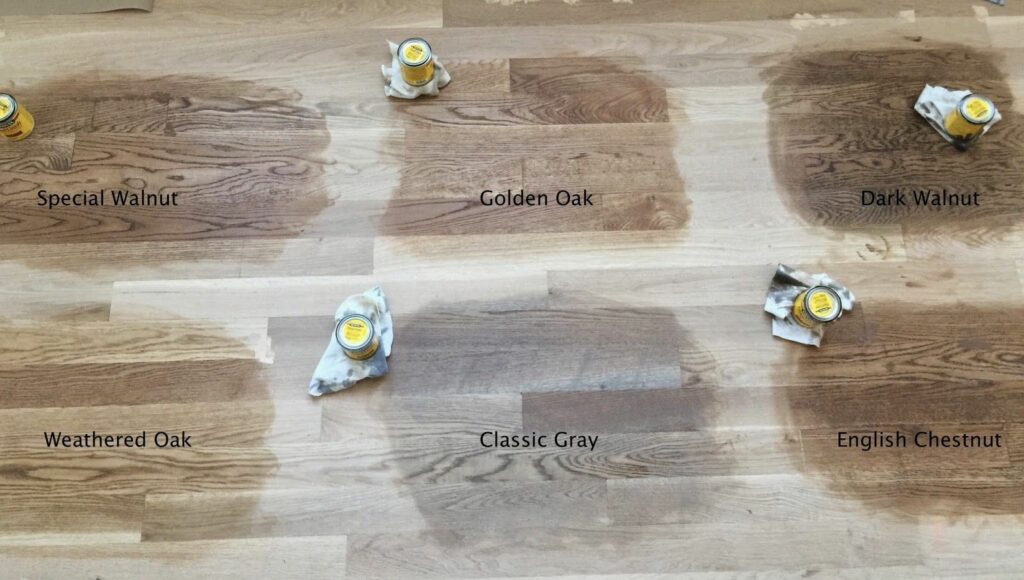 This is the one color that can go with all types of wall art, wallpapers, etc. It is a beautiful neutral color that can rarely disappoint anyone
The phantom gray stain color gives a look of royalty and elegance to your furniture. It comes with a pretty strong blue undertone. It is a unique choice for gray wood stain and adds a subtle base to your home decor design.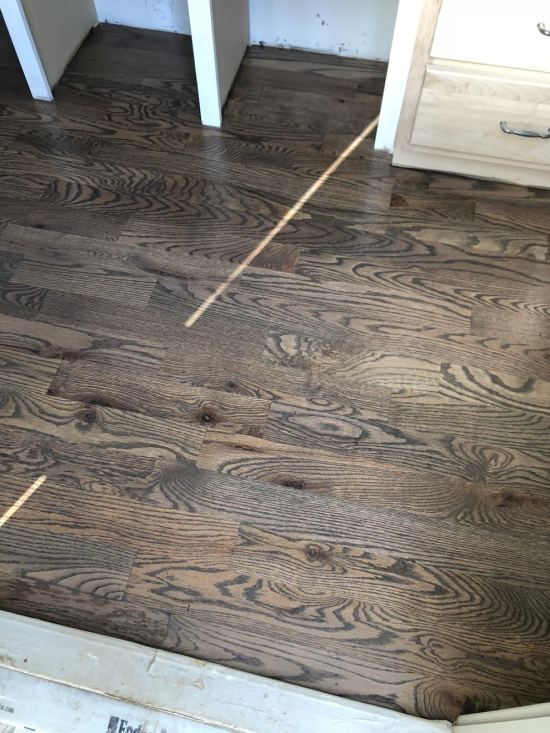 Classic gray is the safest option that is used by the ones who do not want to experiment with the color of their furniture. It is a brownish-gray shade that goes with a variety of different styles and decor ideas.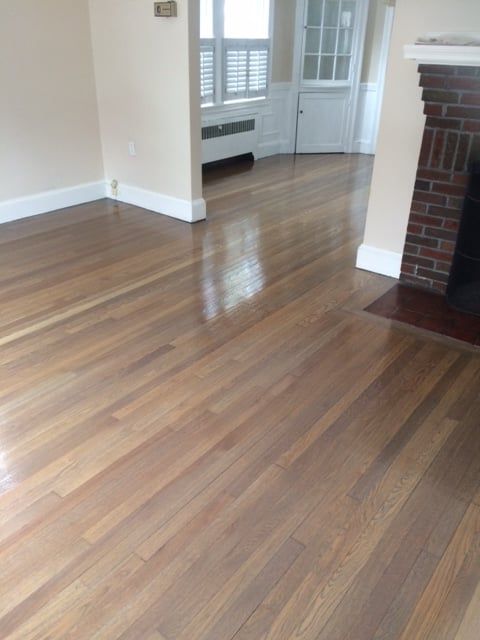 Moreover, you can also mix this stain with other stains if you are keen to experiment with your home decor. It is likely to give you safe but unique shades of colors on your furniture, making it look drastically different than before.
Silver gray is a very light stain color that lays low in any room and yet stands out with its beauty. It gives a silverish bend to your old furniture making it look fresh and new.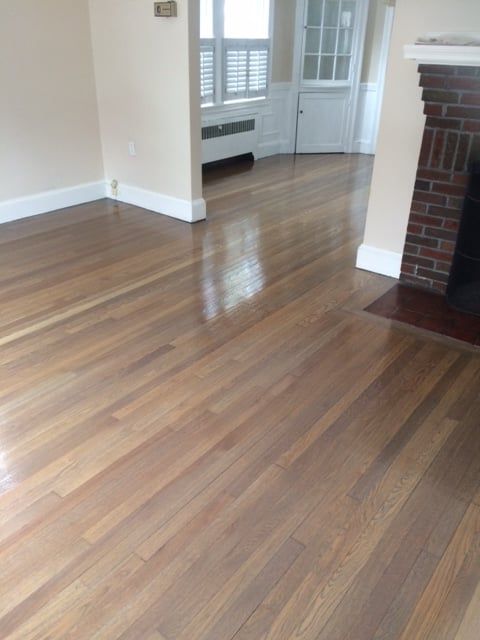 It elevates the room with its shine and makes it look like a well-planned decor in your house. If you are planning to keep a minimalistic look to your room decor, this is a great idea to make it look interesting along with keeping it minimal.
Even with the same names, Minwax and Varanthane's classic gray have different shades of colors. The Varathane one is a lot lighter than the one made by Minwax. It comes with the same shade but would require a lot more coats than Minwax's one to achieve the same shades of color.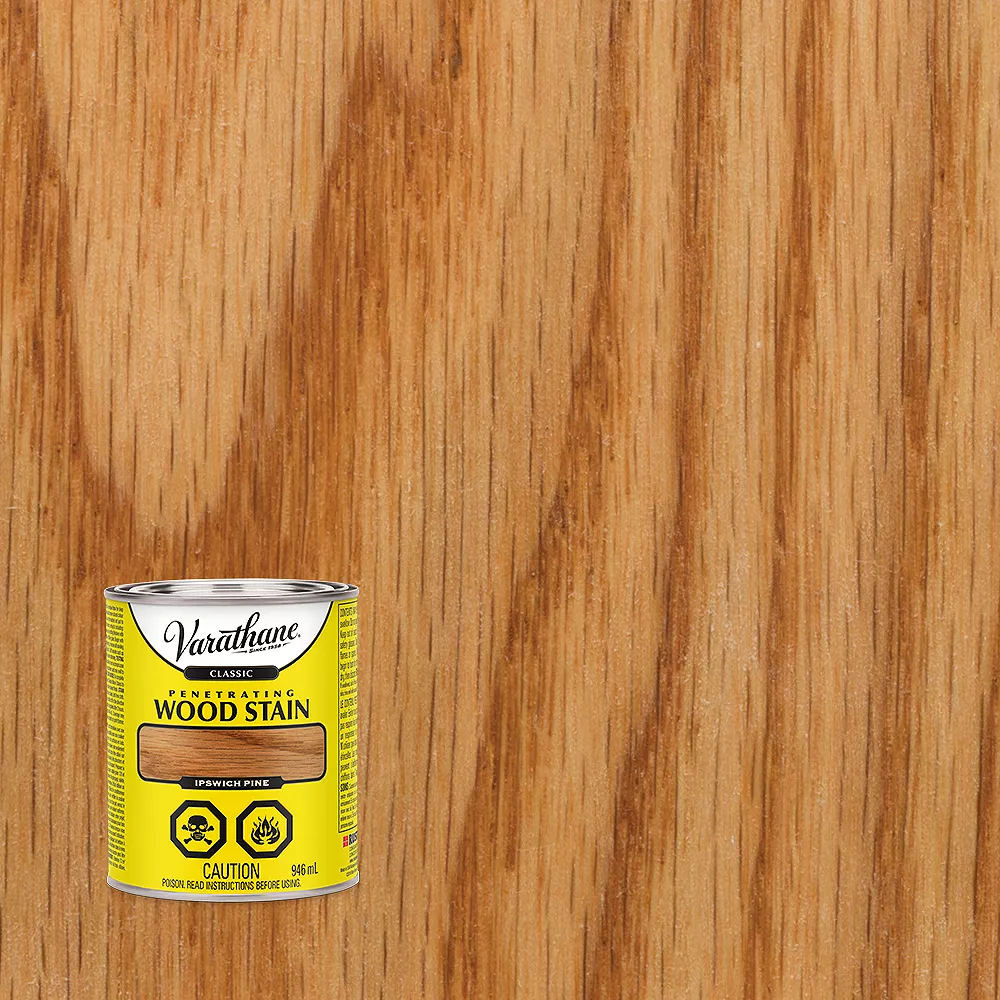 So if you are looking for the lightest shade of classic gray for your furniture, this is the one for you. It gives you the space to decorate your room with different colors and quirky designs without stealing the limelight.
Graystone is a darker shade of gray. If you are looking for a deep, noticeable design of colors in your furniture, this is the one for you. The color is likely to look darker than the shade of stain that you might see while applying. If you are looking to enhance your room by making a statement with your furniture, this is the way to go with it.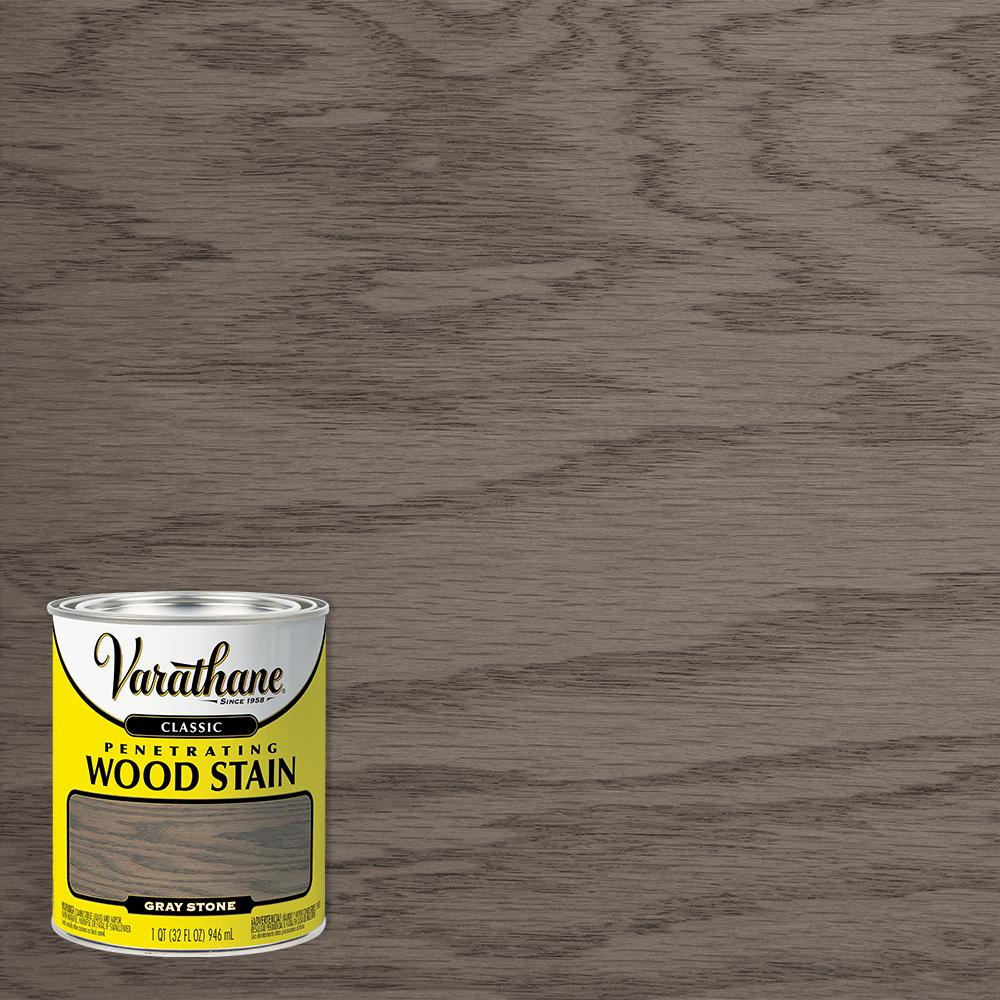 Light shades of walls, curtains, and other items kept in your room can make the deep-colored furniture stand out and create an interesting combination.
This color is similar to the gray stone. If you want to apply it in a darker shade, you will need multiple coatings. You can add coatings one after the other by applying one and letting it set for at least two hours. You can continue the process based on how dark-stained you want your furniture to be.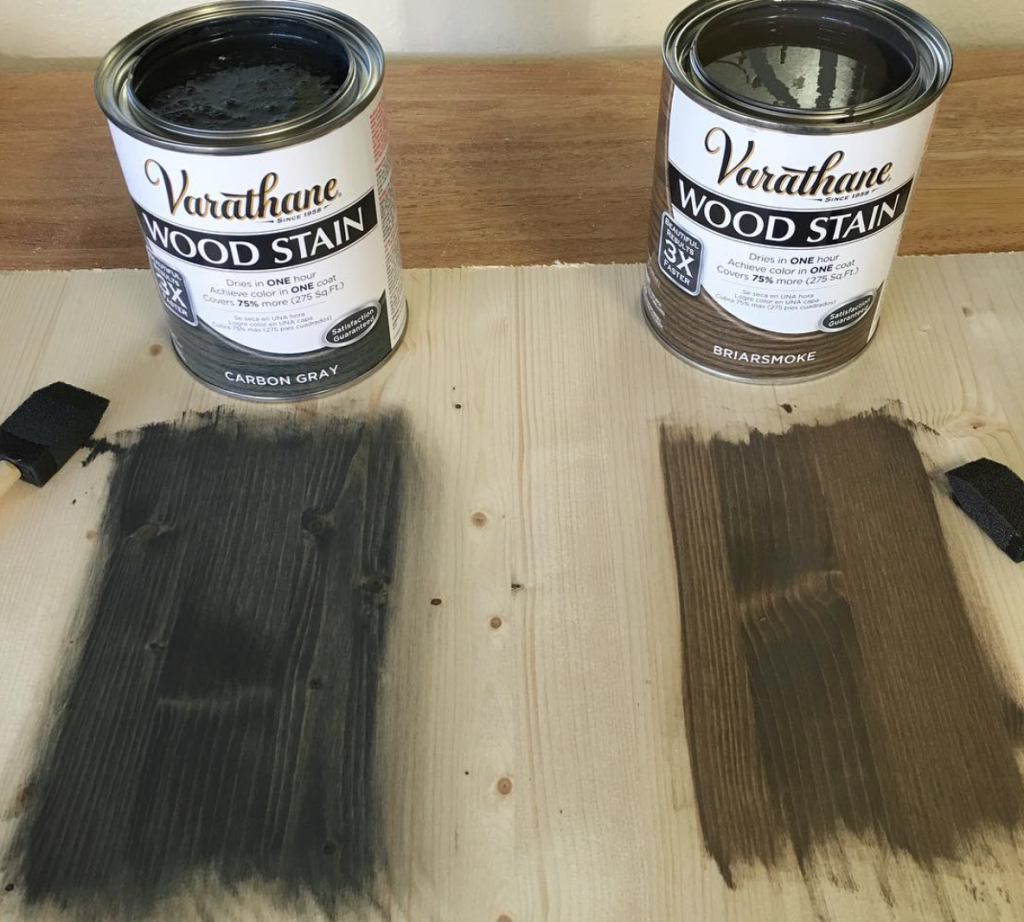 The smoke gray is a basic stain that can be used without any risk about how it will look or what it will add to your room. It is a safe option irrespective of your decor idea, wall colors, the theme of the house, and several other things used for decor.
This gray wood stain gives a slight hint of purple to the dominant gray-colored stain. It enhances the beauty of your place by giving out a chilled and cool vibe. The interior can be decorated with this if you have a clear vision of what you want your room to look like. It gives a subtle look of elegance and warmth in one furniture piece.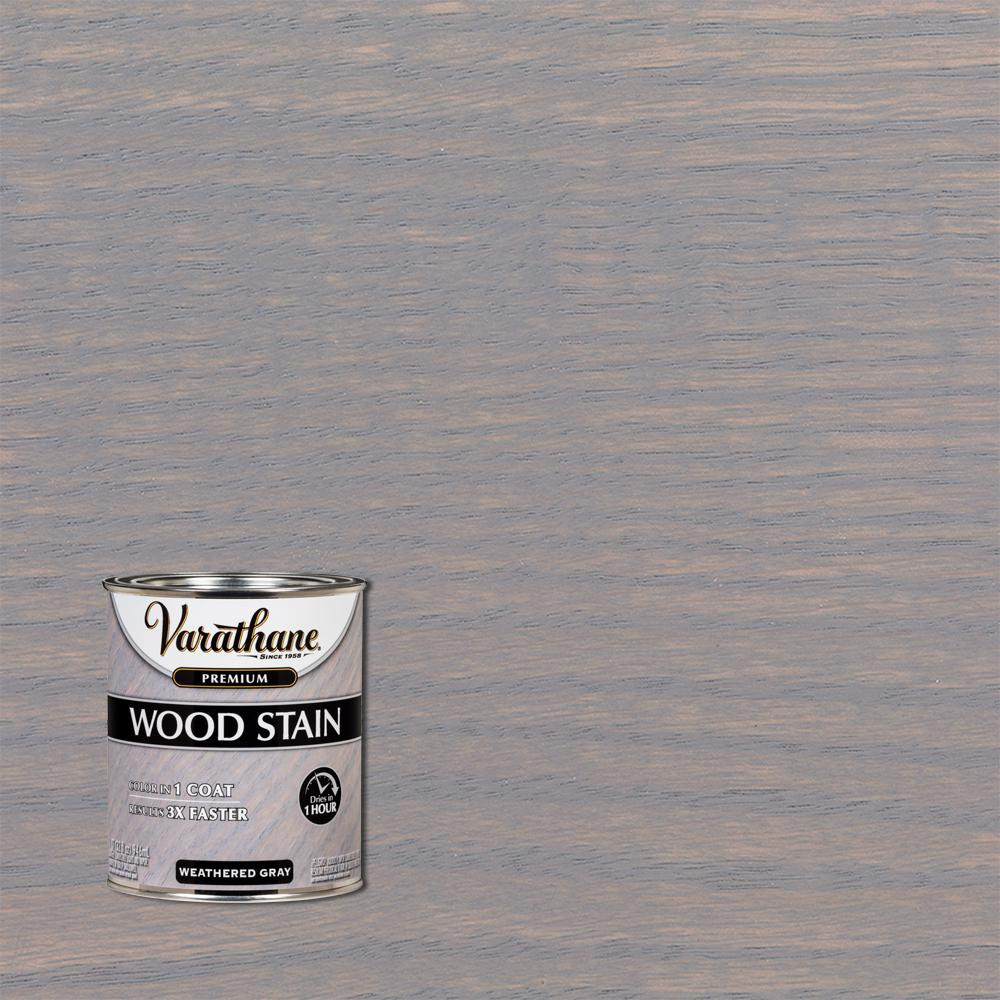 It is a great color to go for if you are planning on a minimalistic design for your room. Subtle colors and delicate accessories with houseplants make you see wonders in your room.
We have been talking about the gray wood stain throughout this article. But they all came with different variations from gray, with a hint of different colors, feel, and vibe. So if you are looking for a pure and true shade of gray, this is the one for you. It involves no drama when it comes to the shade. It looks just like one would imagine gray.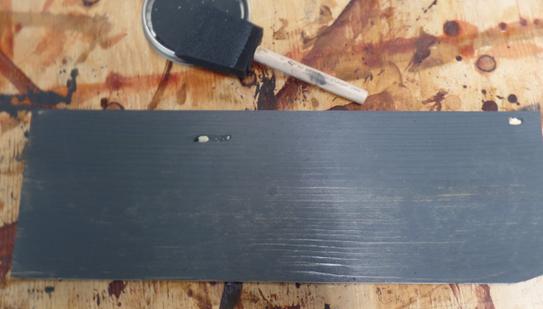 Based on the wood and various other factors, it may take different colored undertones, but it is the closest shade of gray that can be used for your furniture.
Fogstone, just like its name, is another unique shade of stain color. It gives a greenish vibe to your normal colored furniture, especially in common boards and poplar. On the redder wood, the greenish hint enables it to counteract the red color up to some point. This entire stain adds a unique statement to your place, giving it a warm and elegant look.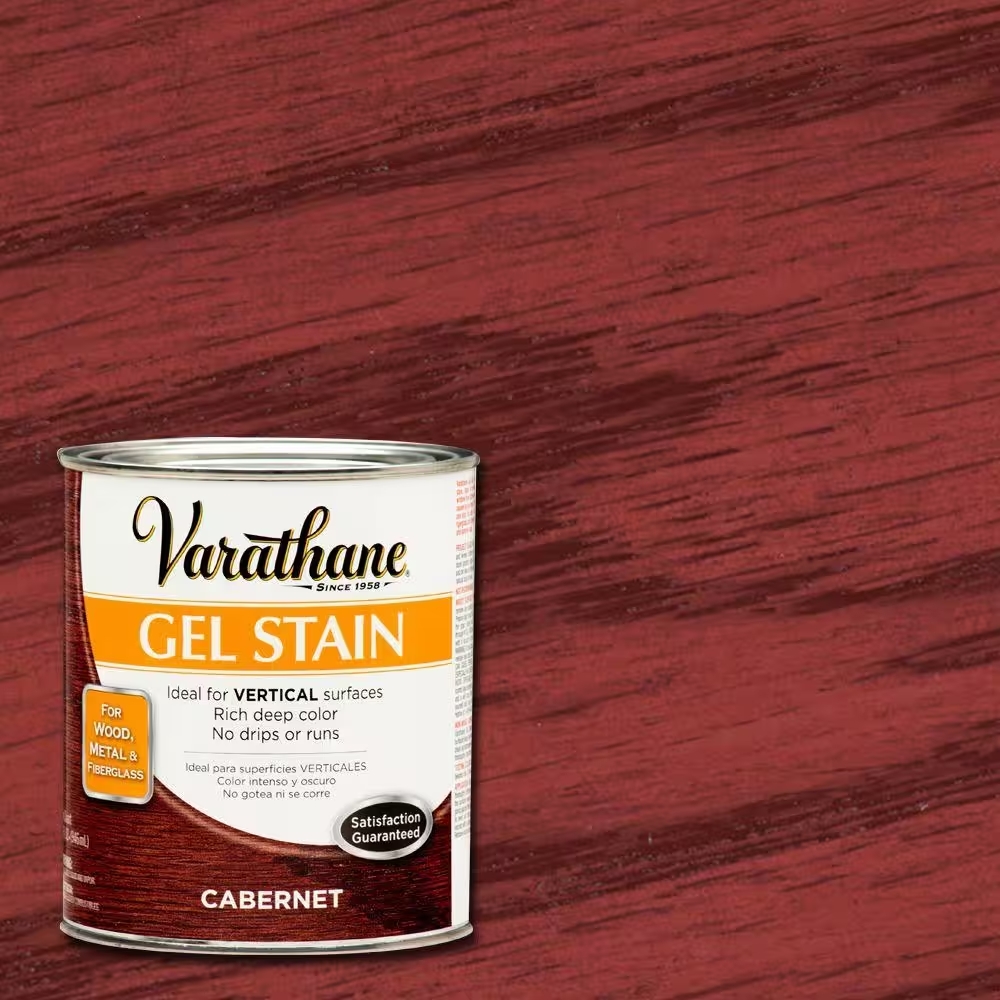 Also, the furniture takes the front seat in your home decor design, and hence it requires you to make a minimal effort on accessories and the interior.
Types Of Wood Stains
In the current times, there are 4 common types of stains used today-
Water-based
Oil Based
Gel-based
Varnish-based
You can decide which one is the best suited one for you based on different parameters.
Before choosing the stain, you must consider the type of wood you have for your furniture. Also, you must check what its condition is, what you want to build out of the project, and which will be its final resting place.
If you are planning to keep your furniture outdoors, you can use varnish-based stains and allow it to dry in the sun, and that will be enough. If you are planning to use any other type of stain, you will have to match it with the product used for sealing, and that will complete your workpiece.
For water-based stains, you must only use water-based sealing. There are various advantages of using water-based stains, but the major one is its ability to dry in a short period. Further, the stain stays on it for a long time.
They are easy to clean and give protection from mildew and mold. These are a great fit for your wooden furniture if they are rot-resistant.
The best part about using oil-based stains is that you can use any type of sealing over it, and it will do its job. It also gives a smoother finish to your furniture with a shiny look and smooth texture. The stains stay intact for a long duration as compared to water-based stains as the oil penetrates deeper into the wood.
If you do not want to spend much time cleaning and maintaining the furniture, this is the one for you. Also, if you are keeping the furniture outdoors or shifting it from one location to another, this one is a great option as it stands well even in harsh conditions.
Gel-based stains are thicker than all the other stains, and they do not run easily on the furniture. It has a consistency that is close to that of honey. It is somewhat closer to being like pigment-based paints. However, these gray wood stains have a thickening agent that makes them easy to apply on surfaces.
They constantly produce transparent and saturated colors. The major difference between the gel stain and other stains is that it does not penetrate the wood but just sits on the surface. Due to this feature, it turns out to be a great choice if you have sappy furniture which cannot absorb other types of stains.
Varnish-based paints create a transparent finish but do not color the wood as much as other stains. It is best suited to be used as a topcoat on any piece of furniture stained with any other base.
On smooth application of the stain, it will create a mirror-like reflection on the initial days of staining. It will give a shiny and beautiful look to the furniture.
How to Stain Your Wooden Furniture?
Here is the basic approach to conducting gray wood stains.
Before beginning the process of staining, you must clean the furniture with a rag such that if there are any insects, dust, dirt, or spider nets hanging to it, they will be cleaned.
Now fill a spray bottle with about 300 ml water and add 2 tablespoons of white vinegar in it. It creates unfinished wood that is heavily soiled and has a sticky residue build-up of the same type.
Take a lint-free rag for cleaning and mist it. Avoid using paper or any such rag that can leave pieces behind, as it can impact the final finishing.
Take a damp piece of cloth and rub it over the unfinished wood. Ensure rubbing in the direction of the wood grain such that it can prevent splintering. Avoid wiping sideways across the grain.
Now let the wood dry completely before beginning the process of staining.
You can also use a conditioner on the surface for a smooth finish before the staining. Apply a commercial conditioner and keep it for an hour.
Now that the initial preparation of the wood staining process is done, you can begin staining your furniture. But before that, ensure that the place you have chosen as your workspace is out of reach of kids and pets.
Also, don't choose a place that has wind and breeze. Ensure that all the equipment required for staining is within the distance of your hand. The main purpose of gray wood stain is to give a generous coating on your wood.
So follow this process of applying gray wood stain.
Use a staining brush and apply strokes from both the ways on it. Don't use the strokes sideways, as it will create an uneven texture of brush on the wood.
You can apply the color and control the shade based on how dark you want it. The darker you want it, the more time you can keep it before wiping the excess color away. If you want a lighter tone of gray wood stain, wipe off the stain immediately. For a deeper color, keep it for about 10 to 15 mins and then wipe it.
At the end parts of the wooden piece, gradually lift the brush when you are staining. Also, ensure long and even strokes throughout the piece. This process is called feathering. It helps to keep the brush strokes away from being easily noticeable on the furniture piece.
Let this dry out for a day or two before applying a topcoat. The top coat is only needed to be applied when you are planning to keep the furniture outside. In case you want to keep it in the house, consider your work done without applying the topcoat. To give it a finish, you can just polish the piece of wood every few months.
Undoubtedly, wood stains look different on different types of wood. In some cases, they look different, even on the same type of wood with different pieces. So if you are very particular about a specific type of shade that you want on your furniture, test it on a sample piece of wood of the same type.
This not just helps you understand what you are doing but also gives an idea about how many coats you need to apply to get the desired shade. But apart from these variations, they all look consistently beautiful and dramatically add up to your room with just a change in shades after applying the gray wood stain.
Conclusion
We all deserve to experience frequent changes in our home decor and furniture. It gives us a sense of being in a different place and refreshes our minds. We always make renovations at our homes concerning wall colors, interiors, accessories, and other equipment. But the furniture that has been bought stays the same way for years.
Gray wood stain is a great idea if you want to renovate your furniture. It refreshes your old furniture and makes it look like new. The process of staining is easy and can be a job of one weekend, from gathering the required products to drying the end product. You can choose the gray wood stain shade that goes best with your home decor.
Let us know about your experience with gray wood staining in the comments.