Cozy, calm, and elegant, if this is the vibe you are looking for in your home decor, the Modern Farmhouse Interior is just for you. Making your home feel welcome, comfortable, and relaxed, this interior decor scheme is a mix of minimalism with the farmhouse rustic look and charm. It is so fluid and balanced that you can visualize this interior in any part of your home. With some easy changes, you will be good to go.
Here is The Ultimate Guide To Modern Farmhouse Decor that will help you understand a to z of this interior type.
Traditional vs. Modern Farmhouse Interiors
Modern farmhouse is a charismatic, rustic, and contemporary style of interior that is a perfect blend of old, new, classic, and modern. This is an updated version of farmhouse decor and takes into account modern conveniences like baths, windows, and kitchen islands.
The Modern farmhouse interior is a practical and modern design, incorporating simple, natural, and classic farmhouse elements. It brings flexibility and beauty to your home, which only makes it very comfortable and elegant. This muted interior has become a trend and has taken over all of America by storm.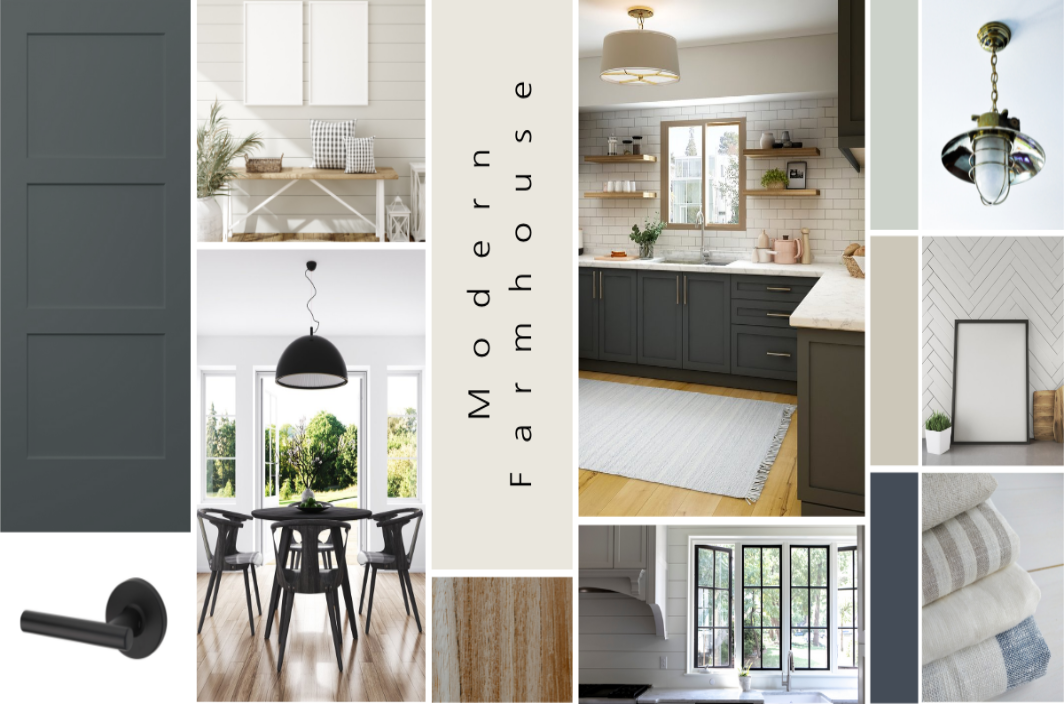 As far as how it is different from the Traditional Farmhouse Decor, the main difference between the two is that the Modern Farmhouse Decor is a more updated version of the traditional interior style. Both of them are cozy and welcoming, but the modern decor is trendier and more refined.
The Traditional Farmhouse decor has been known for its functionality, practicality, and simplicity. They are built in a way that gives plenty of outdoor space and is perfect for gatherings. Wood is the main element in this kind of decor and is found mainly in suburban or rural areas.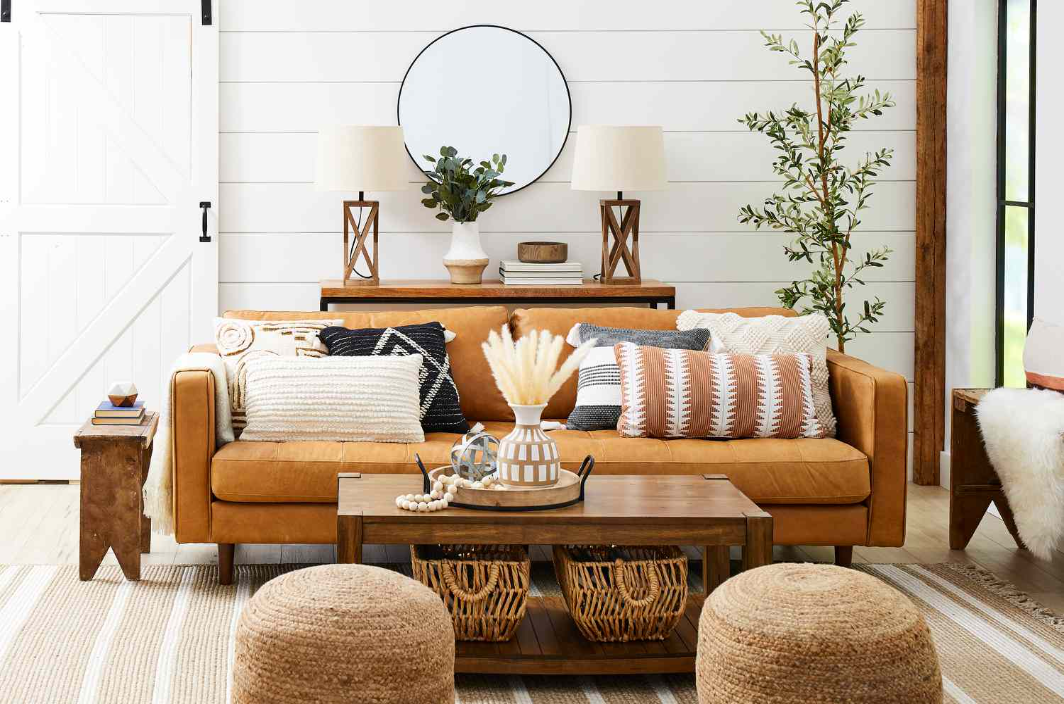 Whereas a modern farmhouse is a delicate combination of style and comfort. They do have many elements similar to the traditional interior; the vibe changes drastically in this one. You will still find wood in the interior and exterior elements here, but they are balanced with other cool elements like marble and contemporary light-colored furniture.
As we move on from this section, here are some very important basics of the Modern Farmhouse Decor that makes the heart and soul of this interior.
1. Mix Old and New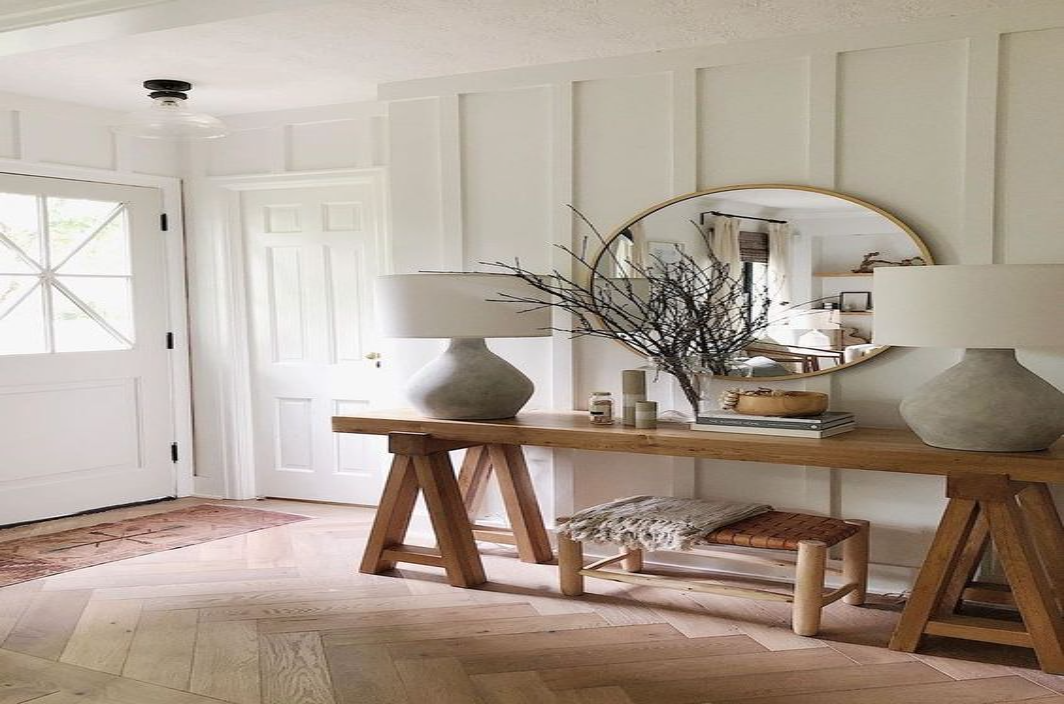 Since modern farmhouse interior design is a great balance between countryside chic elements and minimalist themes, the first thing to keep in mind is to have fun. With this decor, you get a lot of freedom to explore your individuality and personality. Make sure when bringing modern farmhouse decor to your homes, make sure you keep the vibe soothing and create and make it interesting by putting unique elements like heirlooms, decorative art pieces, and finds.
2. Materials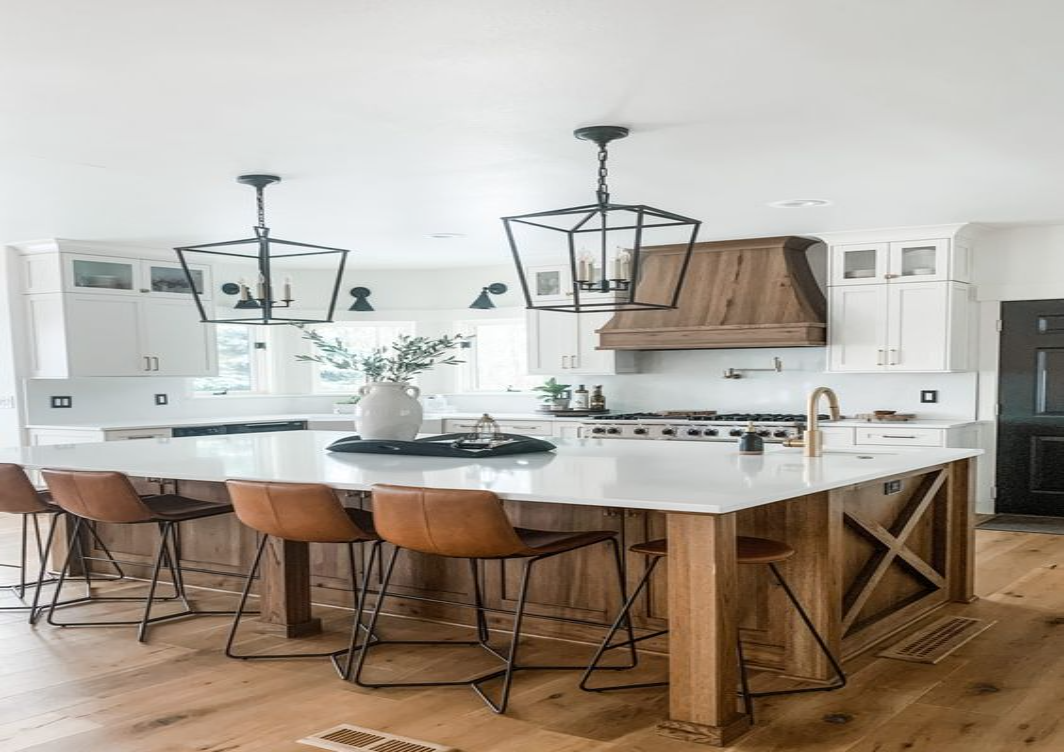 Mostly, organic and natural materials are the basics of any modern farmhouse decor. However, you shouldn't be afraid to mix and match in this too. To bring Modern Farmhouse Interiors to your home, mix industrial metals with elements like marble to give it a sophisticated look but with an edge. The true essence of modern farmhouse decor is that it is casual and cool but everyday glamor, which is absolutely perfect.
3. Flooring and Accent Walls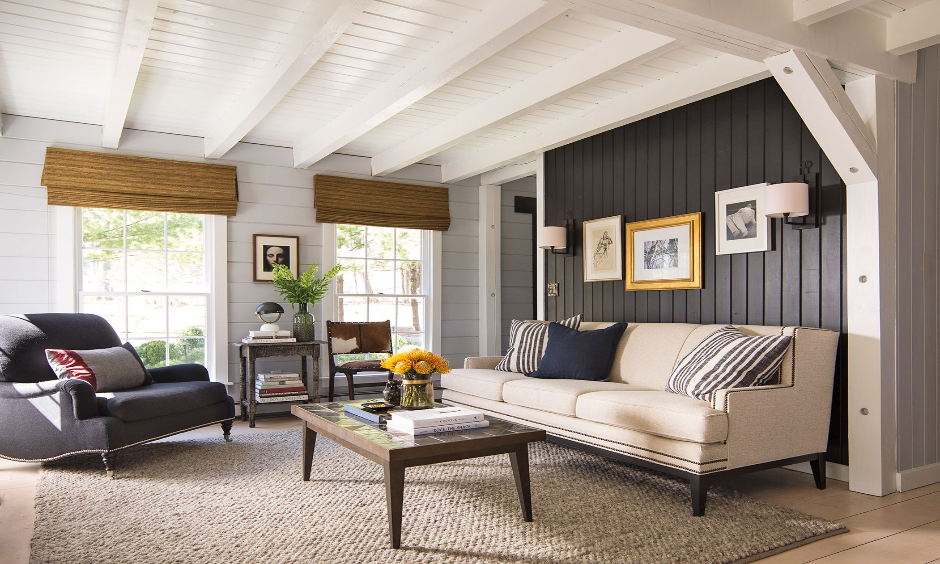 Walls are the key that helps you tell a story with the kind of decor you are going for. So, if you are going for Modern Farmhouse Interior, you can go for shiplap walls or white-washed brick. This is a modern look that brings sophistication along with giving you a fresh canvas. As far as flooring is involved, it is important to get it right. You can go for wood flooring that will definitely make any space look chic and bring the farmhouse feel.
4. The Color Palette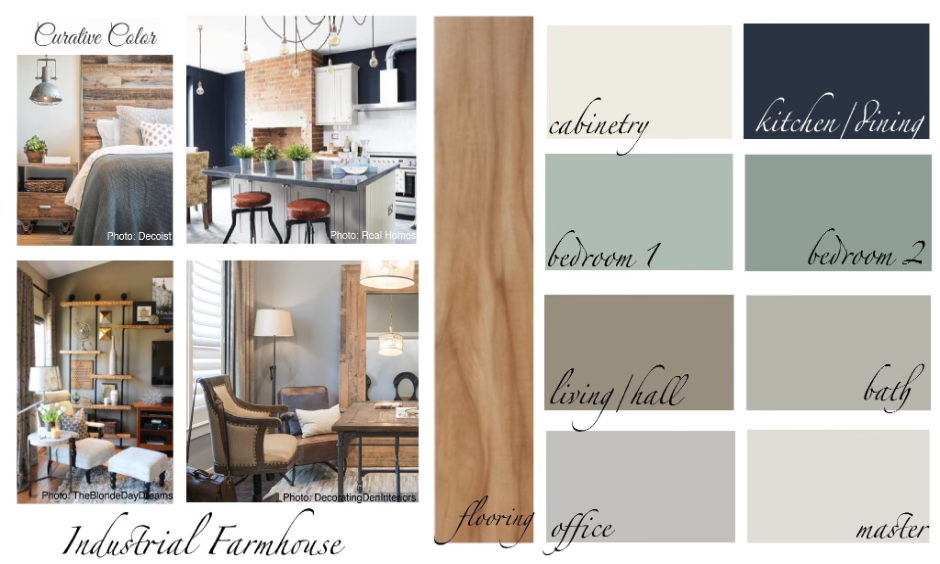 The best color palette for Modern Farmhouse Interiors is the neutrality of the color palette. It would be best if you use soothing contrast and take a muted color scheme. Beiges, whites, sage greens, and pastel color palettes are great for use in these settings.
5. Use the Contrast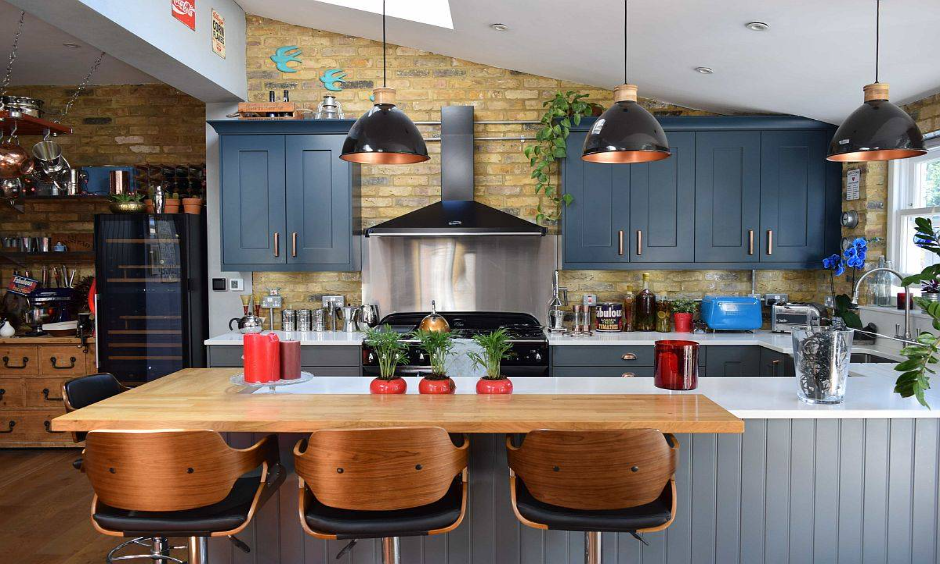 Contrast is your best friend in a setting like this. You can mix and match elements of different heights and different kinds to give a relaxed but mildly luxurious look to your space. Since we are going Modern Farmhouse Decor, do not shy away from old-school country elements but do not go overboard. The mantra is to keep a constraint. The position and placement of elements also play a big role in this, and you have to keep in mind to keep everything in place to give it a clean look.
6. Go for Natural Fibers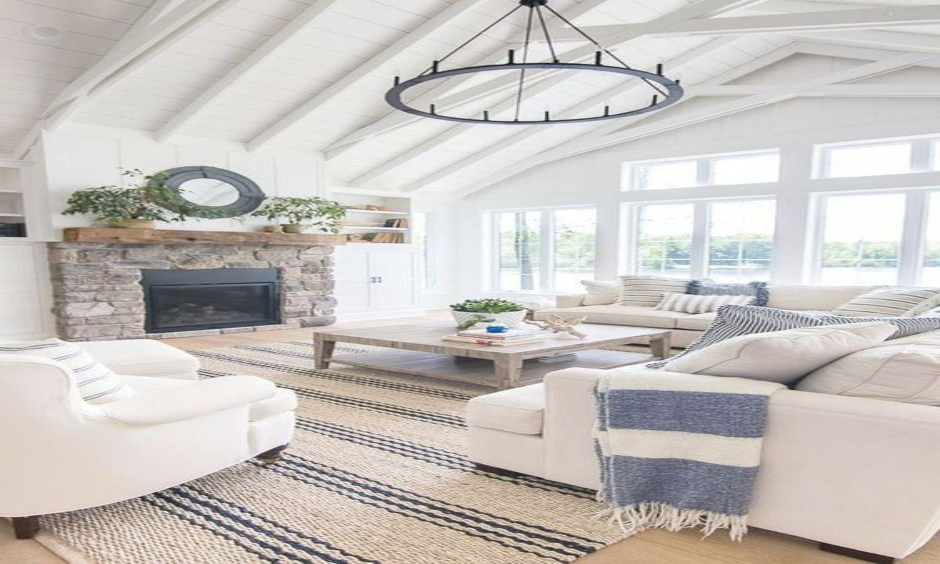 Upholstery brings a vast difference in how your space will look. Since Modern Farmhouse Interiors is a lot about opening doors for outdoor, natural life, it would make sense that you would want to use fabrics that give a more natural feel. Wool, linen, and hemp are some fabrics that would go very well with this interior. For instance, you can use good linen throws to accentuate the look of your room. We would suggest you avoid some other fabrics like plastic, lucite, or anything that gives a synthetic feel.
7. Add Uniqueness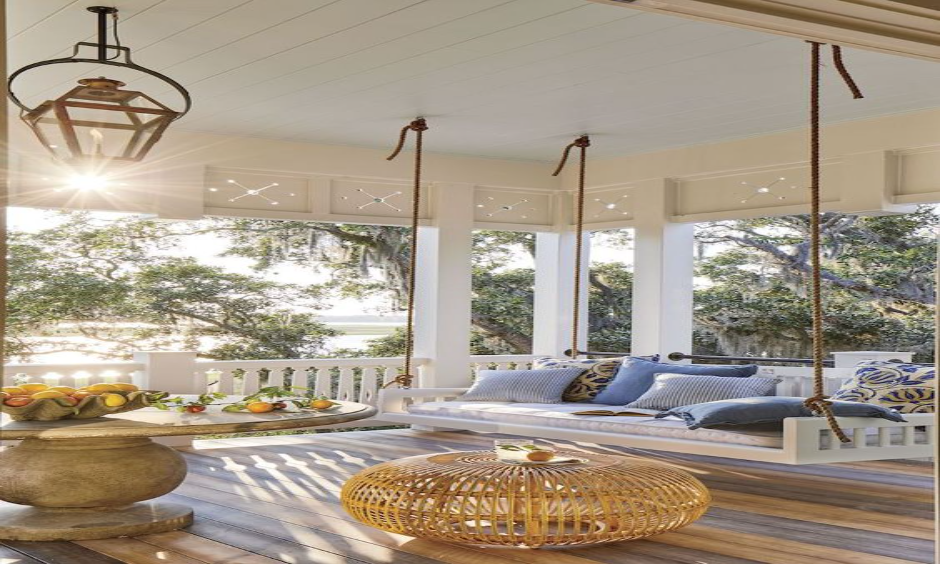 The Modern Farmhouse interior is all about creativity and letting your personality shine through. Do not be scared to do exactly that. Whether you are using old faucets or oversized pendant lights, it is important to let what you like to take center stage and create some drama. You can bring in some rustic pieces in your space as well. They will give a punch of sophistication when paired with a light-colored interior.
8. Do Not Try to Perfect Everything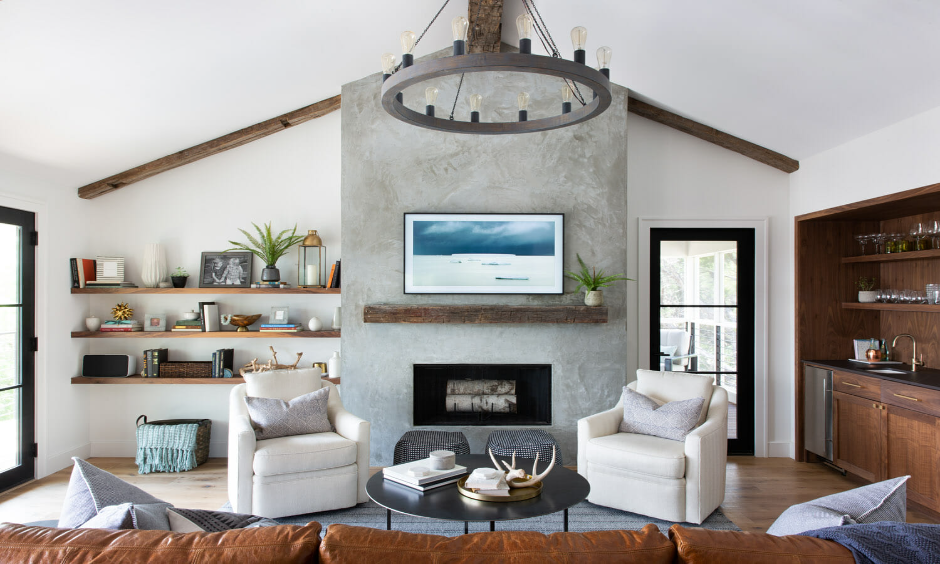 While you might want to make everything perfect, remember not everything has to be. You have to mix and match to bring contemporary minimalism with country-style decor. This will also bring a few irregularities and slight imperfections. Remember to embrace them and make your room look just the way you want.
Elements You Can Include in Your Modern Farmhouse Interiors
Now that you know the basics of how to give your rooms modern farmhouse interiors, it is important to see what elements will accentuate the look of all of your spaces. These are little decorative pieces that will also help you get the desired look quickly.
Baskets: Baskets are, without a doubt, the easiest way to bring this contemporary look to your space. There are a number of baskets available in the market that you can choose from. For instance, you can use a wire basket to get that industrial side or a woven basket to bring that farmhouse feel.
Warm Accents With Wood: While adding wooden furniture is a great way, you can add tiny elements like wooden hooks, wooden utensil holders, serving pieces, and cutting boards to add those warm little surprises in a wide area.
Metal Coolness: While it is important to add warmth to your home, it is also important to bring some coolness to your home with metal plays. Trays, light fixtures, hooks, and baskets are a great way to bring this coolness around the house,
Plants: Plants breathe freshness into any space. When talking about Modern Farmhouse Decor, what could be more natural than bringing actual plants? Literally nothing. So, you can display some of your plants in cute containers, and they will look beautiful. However, if it is difficult for you to care for natural plants, you can also look for faux plants.
Linen: Including linen in your interiors is a great way to amp things up. From duvet covers to tablecloths and pillow covers, all this fabric brings magic to any space. Choose muted colors, and guess what? You can even get mono-colored patterns into it.
Cozy Natural Things: The biggest feature of Modern Farmhouse Interior is that they are cozy but with an edge. Bring this coziness to your space with some natural materials like jute rugs and throw blankets. This will keep your interiors farmhouse style but in a very subtle way.
Big Lighting Fixtures: Getting big lighting fixtures is very important in this interior style. You can add industrial-style lights to bring some statement pieces into your space. A living room is a great space to add a statement lighting fixture. However, if you are looking to have a subtle addition, adding a minimalist chandelier with exposed bulbs is also a great way.
Clean Lines: One of the signature pieces of "modern" decor is clean lines. So, when choosing furniture, you might want to choose sofa sets or couches that have clean lines and are upholstered in natural fabric. In addition, you can also add a big wooden table and some wooden chairs made out of natural wood to shake things up a little.
Things to Avoid in Modern Farmhouse Interiors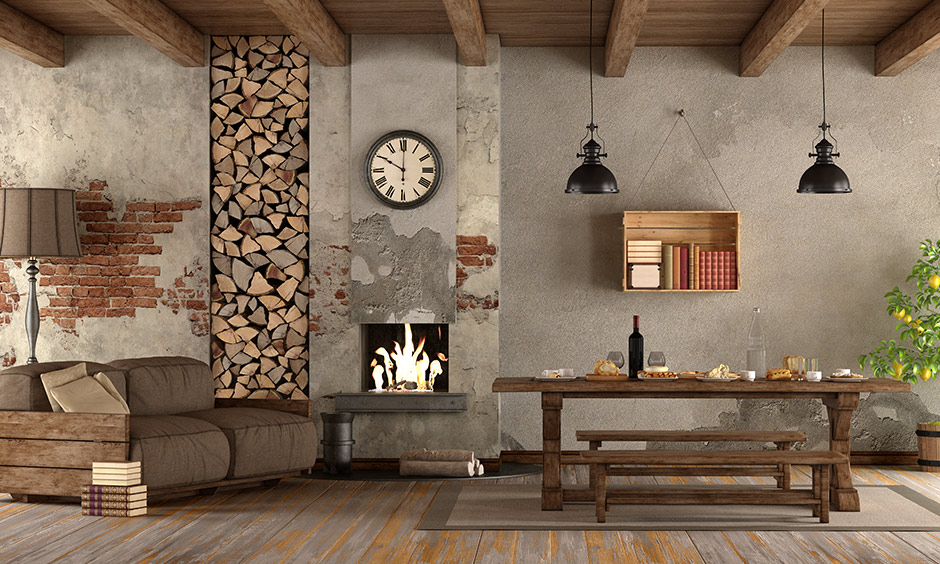 While decorating your home with a Modern Farmhouse interior gives you a lot of freedom, there are some things that you can omit. That will give you better looking space. These things include-
Mason Jars: Recycling and reuse are great things, but we might have to ask you to omit those mason jars that you have been repurposing for as long as you can remember. Instead, you can switch up your farmhouse decor with elements like copper pots, enameled plates, or an iron kettle. This will work like magic and give your space a great look.
Anything that looks like a prop: Yes, Modern Farmhouse Interiors are about adding artsy stuff, but you might let some prop-like things go. Elements like tricycles, saxophones, and ilk do not go very well in this kind of interior and maybe go for some modern style element that looks more sophisticated.
Vintage Signage: Until and unless some vintage signage does not have a personal emotion involved, you can also pass this one. Instead, you can add some unexpected art objects that can get people talking. The key here is to make sure you do not overdo it. Keep it natural, easy, and breezy.
Shabby Spaces: Modern is pretty clean. So, while all the distressed furniture is welcome, do not do it too much. It comes with the risk of looking shabby, and that isn't the impression you want when walking into a space with Modern Farmhouse Interior.
Transitioning from Traditional to Modern Farmhouse Interiors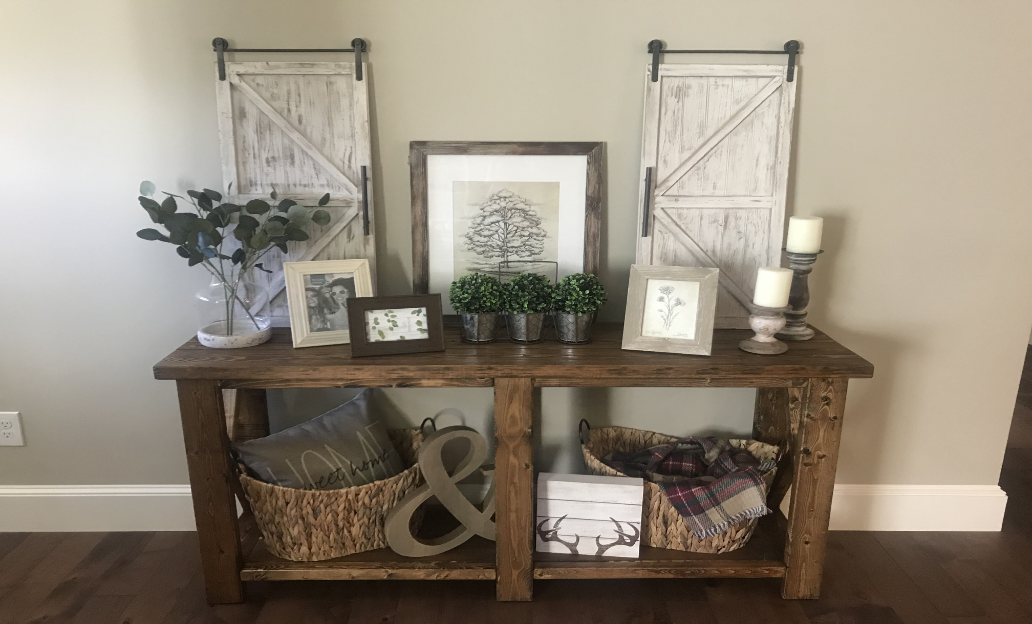 Transitioning from a traditional farmhouse decor to a modern one is very simple. With very few changes in the house, you will be good to go. Here is how you can get it done.
The first thing to do is decrease the amount of chippy or distressed items that you might have. The biggest distressed items in any rustic household are generally furniture pieces. So, if you let go of a couple of these pieces, you will be able to swap them with more polished items.
After that, you will have to inspect each room and see what oversized or very farmhouse elements you can get rid of. Try swapping them with more contemporary style elements like the aforementioned in the list.
For the dining room, you can swap your big wooden dining chairs with modern chairs that are more polished and come with rounded edges that can do wonders for your space.
To add more fluidity to the spaces, add smaller elements like a mirror or baskets in various places to bring the room altogether.
Conclusion
The minimalistic design with wood warmth makes the modern farmhouse interior very aesthetic and inviting. In this hectic world, this kind of interior helps you make your home a haven of comfort and coziness. You can relax here, and since everything is so blended, nothing feels out of place or makes you question the decor twice.
Given how this style incorporates clean lines, the look is fresh and helps embrace imperfections. Since it is such a famous interior, you will find it easy to get tons of elements. So, it is high time to get started with revamping your space without wasting much of your time.
Frequently Asked Questions
Is Modern Farmhouse Still in Style in 2023?
Modern farmhouse decor will be very popular in 2023. This year, however, the style will be more refined, and it will borrow pieces and elements from modern European and Scandinavian Styles.
What Architectural Style is a Modern Farmhouse?
Modern farmhouse architecture has a lot of overlaps with urban, rustic, and industrial farmhouse styles. Black metal and rustic wood are also characteristic of the urban industrial farmhouse. It is a mixture of modern and old interiors, giving it clean lines as well as freedom of design and decor.